Sumac might not be what you imagine when you think of an outstanding garden plant. Native sumac often grows on roadsides or prairie draws, and would be unruly in the home landscape. But there are two cultivated varieties that are wonderful additions to the garden — Gro-Low Sumac and Tiger Eyes Sumac. With all the loveliness of native sumac, but much more manageable.
Gro-Low sumac is perfect for that spot in your yard you don't want to maintenance anymore. It grows only sixteen to eighteen inches tall but sprawls out six to eight feet. A shrubby groundcover, it needs no mowing or trimming, no fertilizing, no attention at all! Poor soil in full or part sun will do just fine, and is very drought tolerant once established. It produces small green flowers in the spring, well-loved by native bees, and a brilliant red-orange leaf color in fall. Plant it with Prunus besseyi, little bluestem grass, or even Raydon's Favorite Aster for groundcover that dazzles.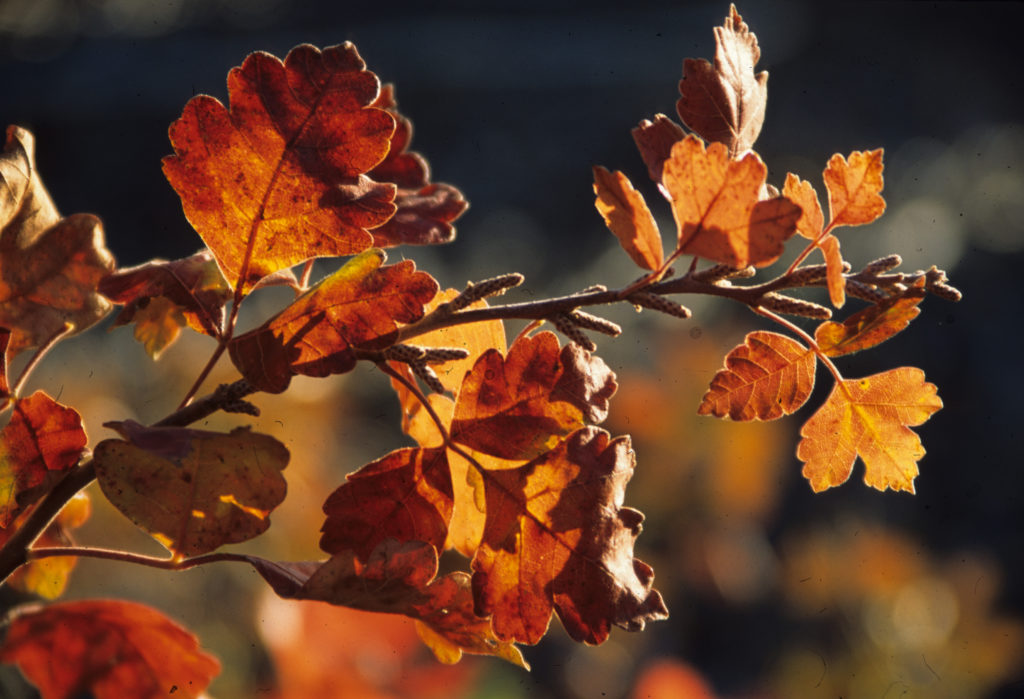 Tiger Eyes sumac has been become a landscape favorite for Arboretum staff. They seem to find a place in every landscape design and new garden bed. Chartreuse leaves turn orange in the fall, and they can tolerate lots of hot sun and drought. They can grow between four and six feet tall. Poor soil is no problem; they are highly adaptable. Fuzzy stems and interesting branching make this plant wonderful to observe anytime of the year. Plant it with Amsonia and Red October big bluestem for a memorable fall color show!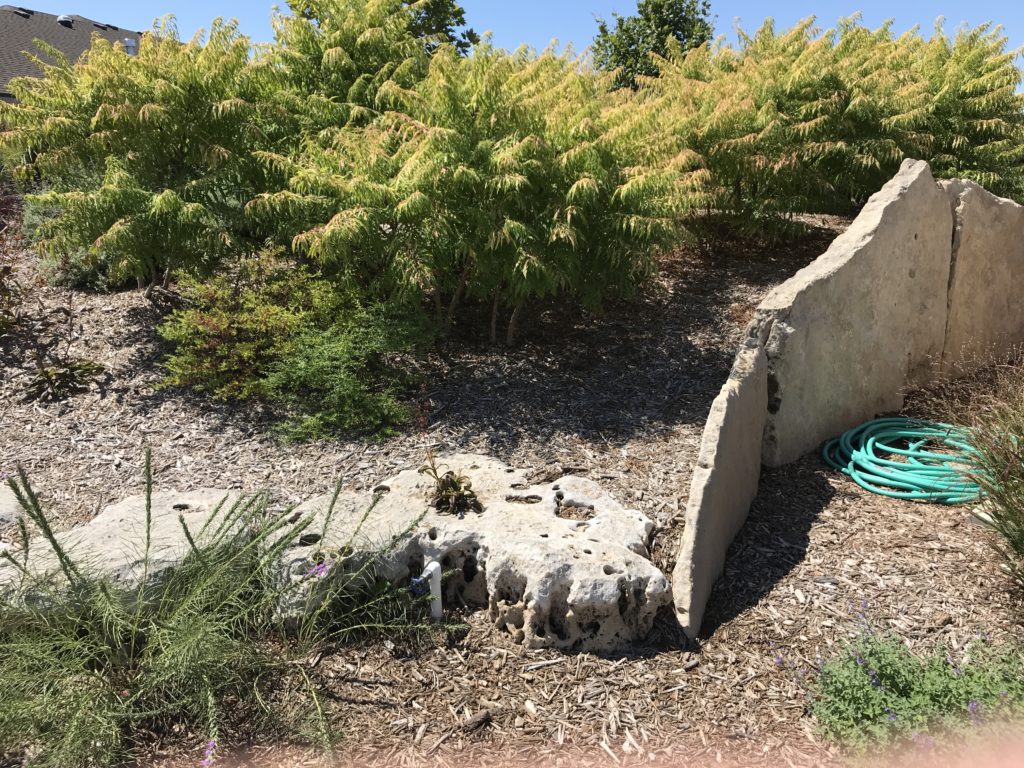 These sumac will be available at our fall FloraKansas Native Plant Festival September 5-8. Staff can help you find the right plants for your landscape, and your purchase supports the Arboretum's mission to cultivate transformative relationships between people and the land.