Caryopteris, also known as bluebeard, is a family of shrubs native to Mongolia and northern Asia. When I first started working in the nursery trade, I regarded bluebeard as just another in a long line of fast and convenient non-native landscape shrubs. Boring and over-planted, I didn't think it was anything to sing about. Now that I have planted it and cared for it myself, I have changed my tune!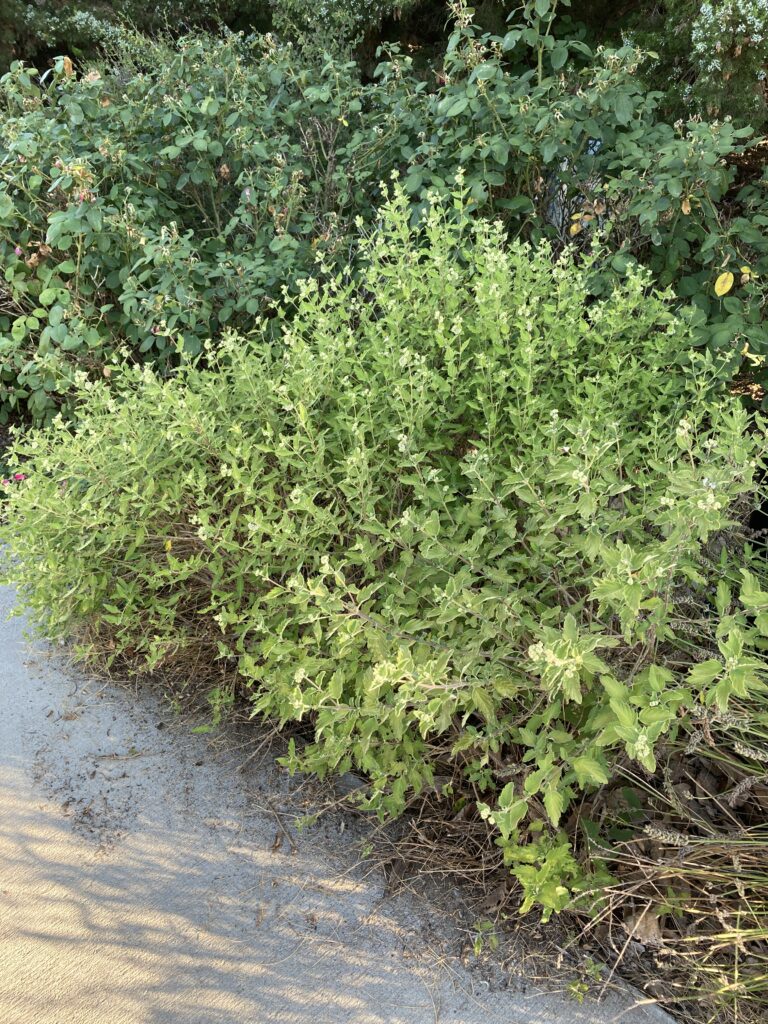 Pollinator Palooza
Bluebeard may be non-native, but it still attracts a myriad of pollinators. Within a just few minutes of observation, I saw a silver spotted skipper, some orange skippers, carpenter bee, digger wasp (Scolia dubia) and many types of flies nectaring on a Caryopteris bush. It can be a nice addition to a pollinator garden, as long as that garden also includes some host plant natives as well.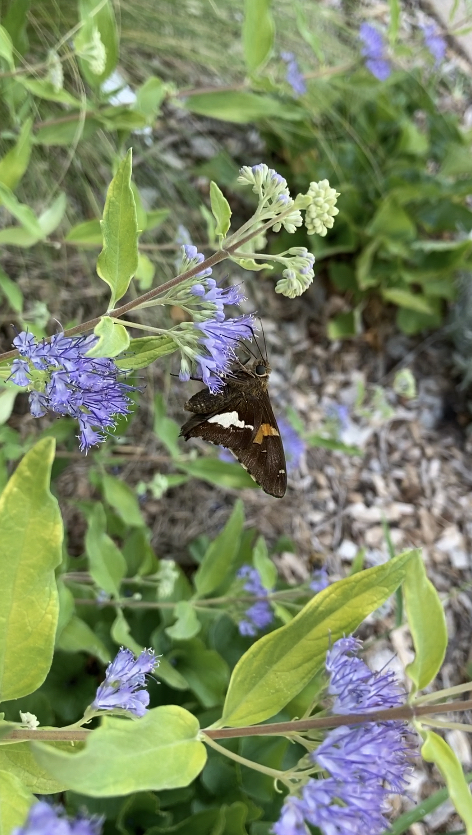 Wow Factor
When blooming in late summer and early fall, bluebeard is very showy. The dusty blue-violet blooms are stacked one on top of the other. But even without flowers, this shrub holds its own — the foliage comes in dark green or a light chartreuse, a huge benefit when trying to create a spectrum of greens in the garden. My favorite is 'Sunshine Blue II' with its light foliage and darker blooms. To create an eye popping contrast, plant them with dark-leaf shrubs like Ginger Wine ninebark. Or, mirror their neon hue elsewhere in the garden with a Tiger Eye sumac.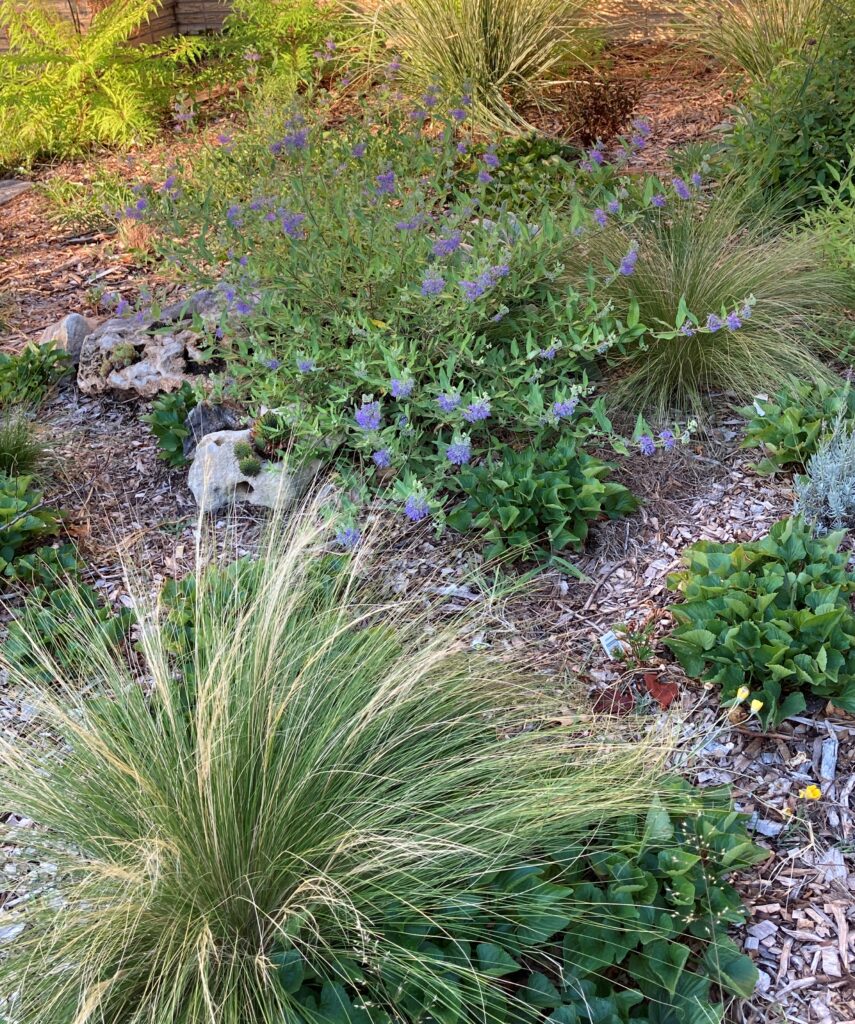 Easy Peasy
Caryopteris is perfect for the lazy gardener. It stays under 3 feet tall and takes minimal trimming and very little water. In our zone it tends to die back over the winter, so cutting a bit of the twiggy wood off the top before spring growth begins is all you need to do. I see why people love it now; convenient and easy makes for a great landscape addition!
There are lots of perfect places for bluebeard — in your home's foundation plantings, out by your mailbox at the curb, or tucked into your prairie garden. Luckily, fall is a great time to plant! Find this and many more great picks at FloraKansas, our native plant festival and fundraiser.