As much as we love our work at the Arboretum, sometimes the staff need to get out and about! Once or twice a year we take a staff retreat, spending a day in leisure time together. We eat, laugh, and explore new places. We often visit other gardens or notable landscapes on these retreat days. Luckily, Wichita has two great locations to see beautiful gardens: Botanica and the Wichita Art Museum. Click here to learn more about how your Dyck Arboretum membership gives you free admission to these places.
Mi Garden et Su Garden
Visiting other gardens is always a treat for us plant nerds, and Botanica never disappoints. It has seventeen acres of sprawling gardens including the Chinese Friendship garden, a woodland glade, a prairie-inspired meadow, a butterfly house and a children's garden. With interactive statues and countless water features, there is excitement around every corner. Although our mission and goals are very different from Botanica's, we can still draw inspiration and fresh ideas from their exhibits. They have many vibrant annual plantings featuring coleus, begonias, cannas, and more. These would be unsustainable for our garden, given our smaller staff and water-conscious focus, but the color combinations and design principles could be implemented within our ethos of ecological native plantings.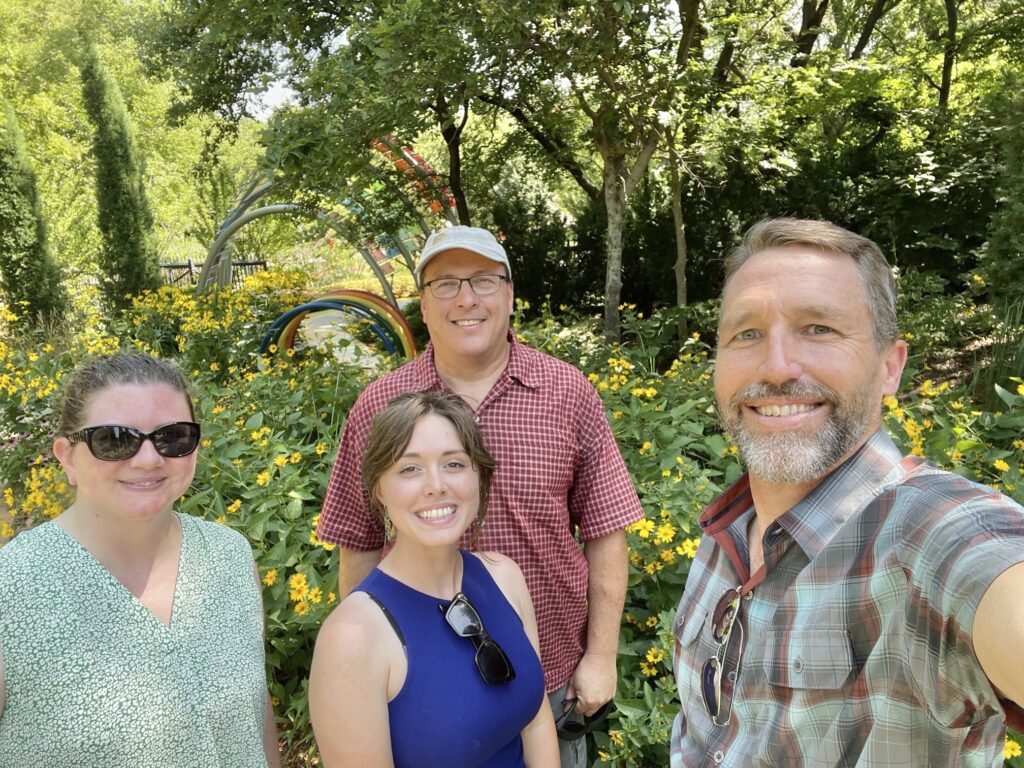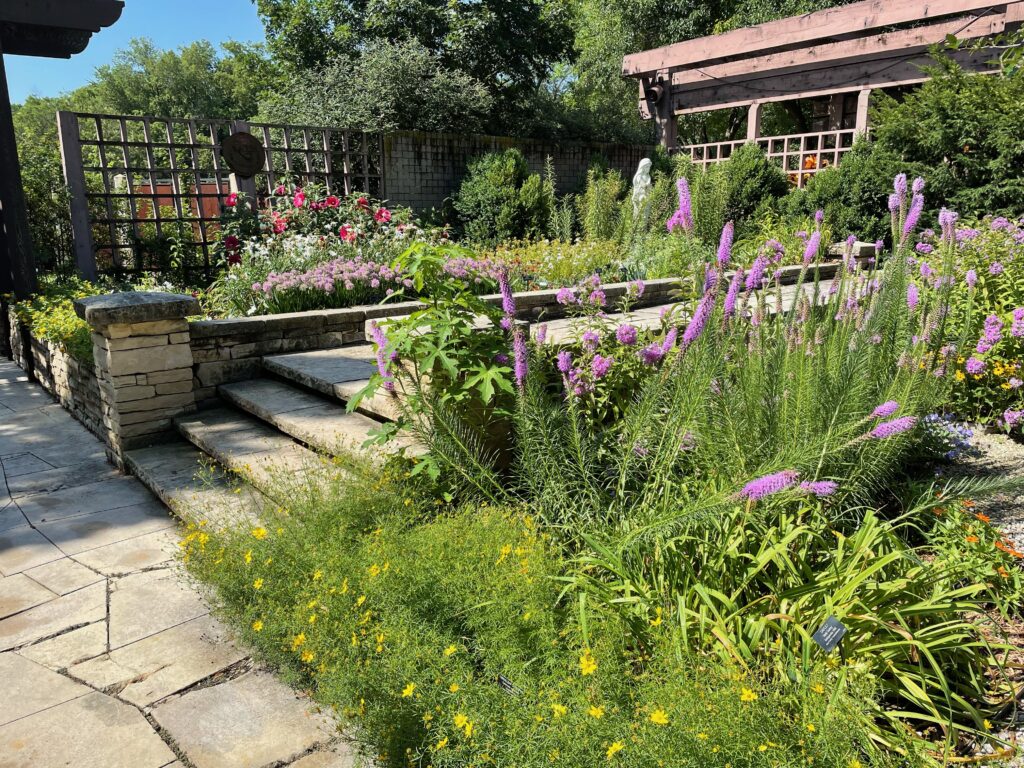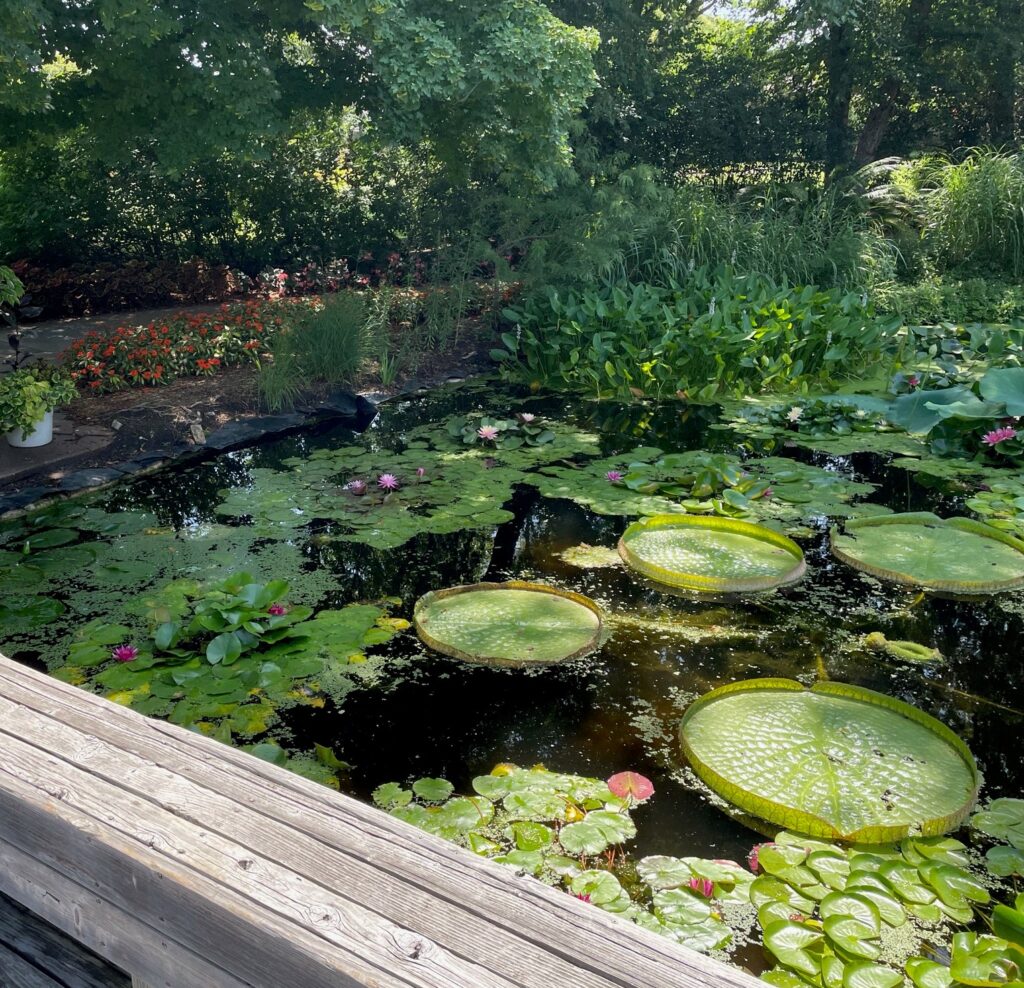 What a WAMmy of a Retreat!
The Wichita Art Museum is full of priceless paintings and sculptures inside, but also has an 8-acre 'art garden' outside. The plantings feature prairie natives like coneflower, switchgrass, side-oats grama, alliums, and rattlesnake master. These familiar plants are growing in modern designs, grouped in masses to create large swathes of color and form. As a backdrop for sculptures and surrounded by interesting walkways, the prairie species look wild and yet orderly. They also provide great pollinator habitat in an otherwise urban, nectar-less area. Prairie plants require less water than traditional landscaping, making these gardens green in more than one way.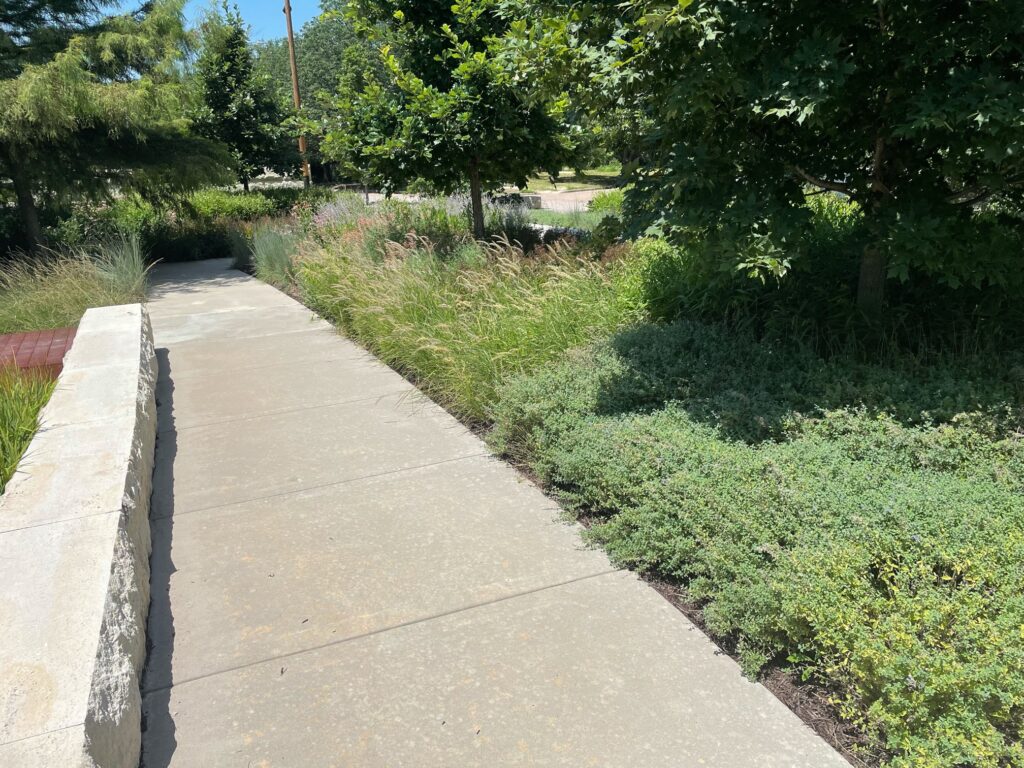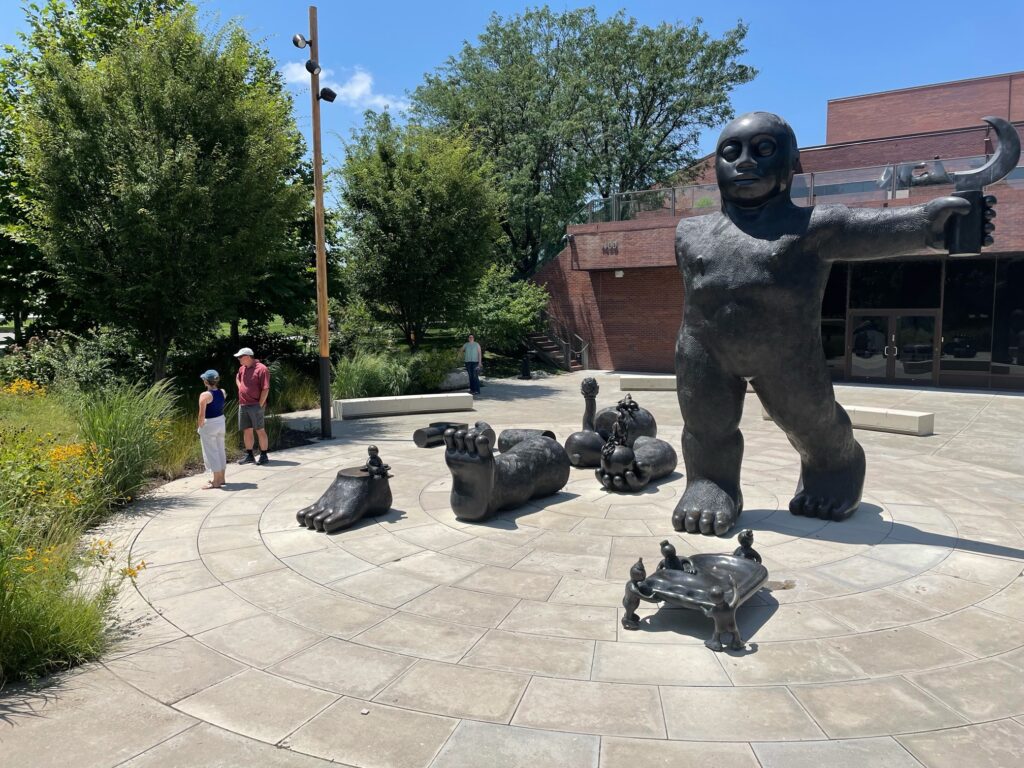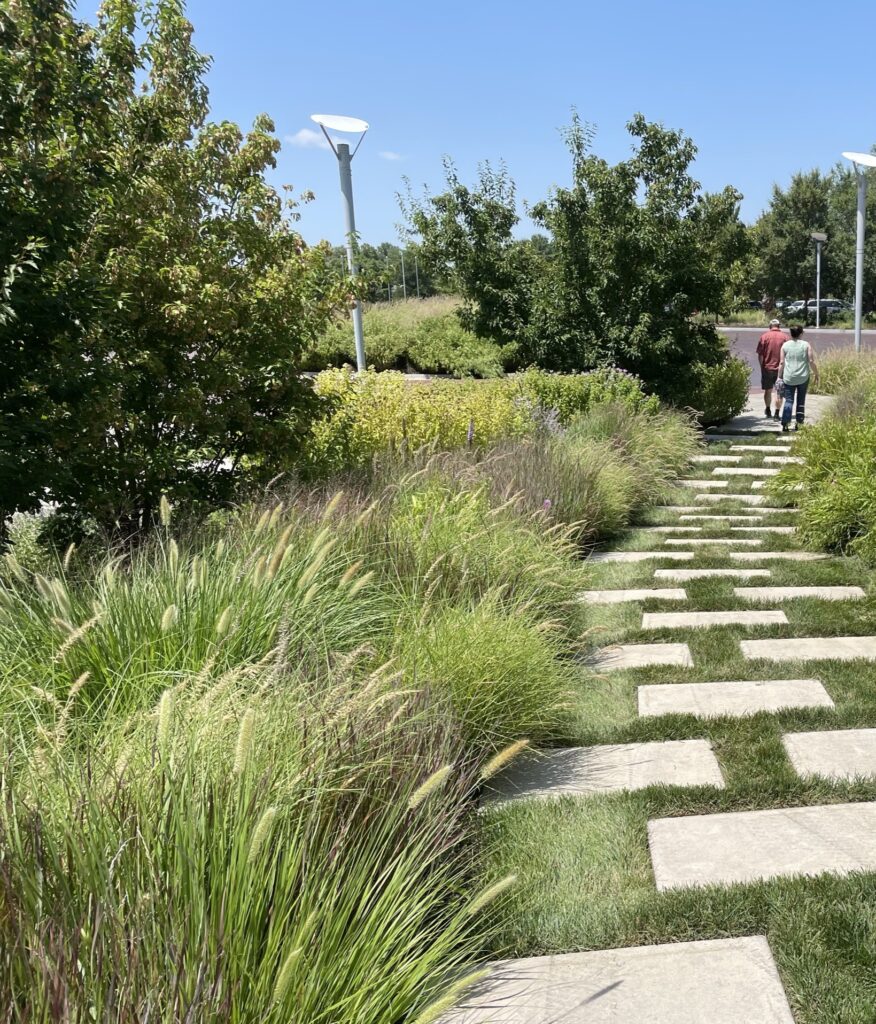 What a joy it was to take a day away from the Arboretum office, the greenhouse, and the ever-present crabgrass to explore other gardens and refresh our mindset. I returned to the Arboretum with renewed appreciation for what makes our garden unique and what our mission charges us to do, but with new inspiration for how we can do it better. If you are an Arboretum member, be sure to take advantage of that reciprocal membership. Visit these Wichita institutions and support them if you can.