Earth Partnership for Schools Summer Institute
Monday, June 3, through Friday, June 7, 2024
ATTENTION K-12 EDUCATORS!
Are you interested in K-12 project-based learning for your students?
Do you want continuing education and 3 hours graduate credit that is hands-on, engaging, and fun?
Would you like to infuse new energy into your teaching methods?
Are you interested in learning more about the prairie and natural history of Kansas?
If you answered "yes" to any of these questions, EPS may be for you!

Earth Partnership for Schools (EPS) is making its ever‐growing mark in Kansas. The message is clear – get kids outside and in touch with their natural surroundings.
Multiple Intelligences – Examples of how EPS can be used throughout your curriculum with math, science, language arts, social studies, and music/art and how EPS relates to multiple intelligences of a child.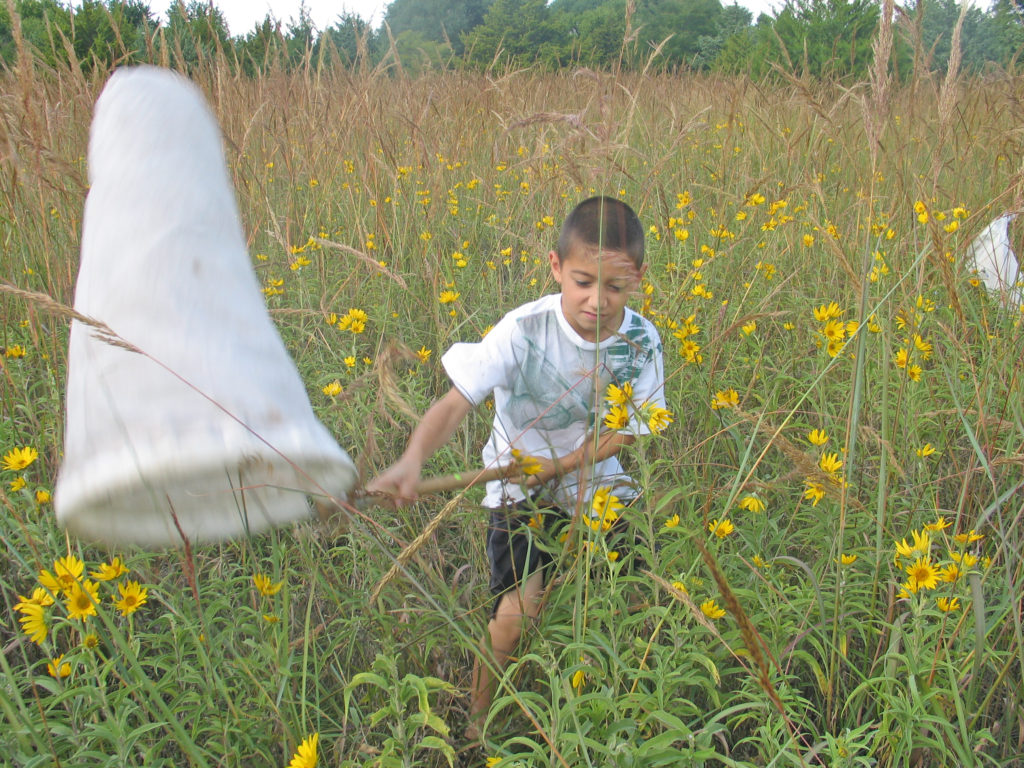 Engage your students in the process of prairie gardening and learning about prairie plants and animals on school grounds, earn three hours of graduate credit, take home an extensive curriculum (correlated with Common Core and Next Generation Science Standards), eat good food for a week, and have a fun and meaningful experience at the Dyck Arboretum! This 40-hour institute for school teachers and staff will train you in the award-winning Earth Partnership for Schools (EPS) Program that you can share with your students and colleagues for years to come. Contact Brad Guhr at 620-327-8127 or brad.guhr@hesston.edu for more information.
The Dyck Arboretum of the Plains, in Hesston, Kansas, is inviting K-12 teachers to apply for the 2024 Earth Partnership for Schools (EPS) Program. This program is FREE thanks to grant underwriting. Limited spots are available and a waiting list may be implemented.
SIGN UP TODAY!
ON-LINE REGISTRATION FOR EPS        (or, if you prefer) PRINT AND MAIL APPLICATION
GRADUATE CREDIT AVAILABLE – If you are interested in earning three hours of graduate credit for this course via Friends University Teacher Education Workshops ($85/credit hour), you need to additionally sign up HERE (if you are registering for graduate credit, please do so after registering for the EPS course via the Dyck Arboretum's Hesston College web site above).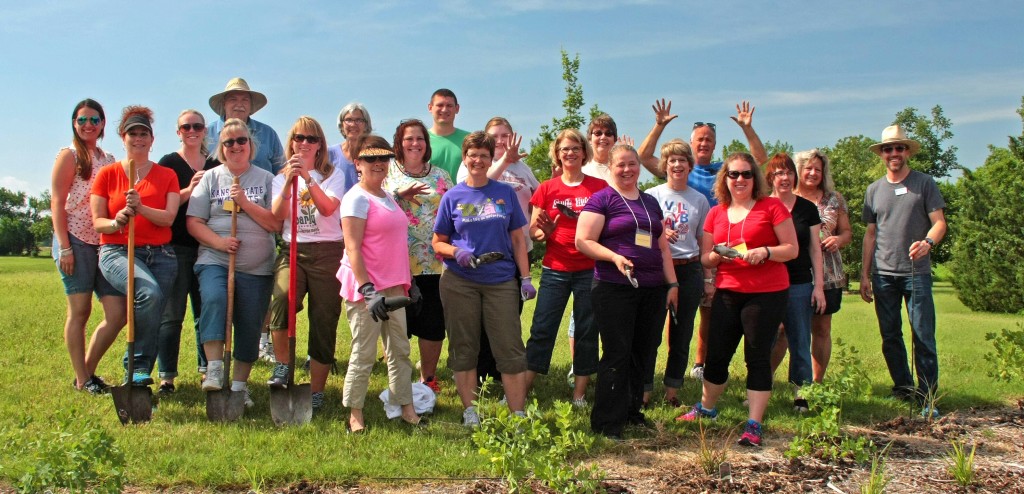 Enjoy Photographs of Past Cohorts!
Thank You to All Our Current and Past Underwriters!