"…the great grasslands—also known as the Great Plains and prairies—test a person's fortitude as few other places do…Yet mysteriously, almost imperceptibly…the Great Plains and prairies grow on you."  
– Daniel S. Licht, Ecology & Economics of the Great Plains, p. vii (1997, Univ. Nebraska Press, Lincoln, NE)
If the prairie were a symphony, I would say it has been saving the best notes for the last.  The prairie has been telling a story with each movement leading us through the year.  It culminates with a crescendo leading to a fast paced ending.  Winter is coming and the prairie will sleep, but the last song it sings is glorious.  The hues of reds, yellows, and oranges of the autumn prairie are wonderful – even spectacular.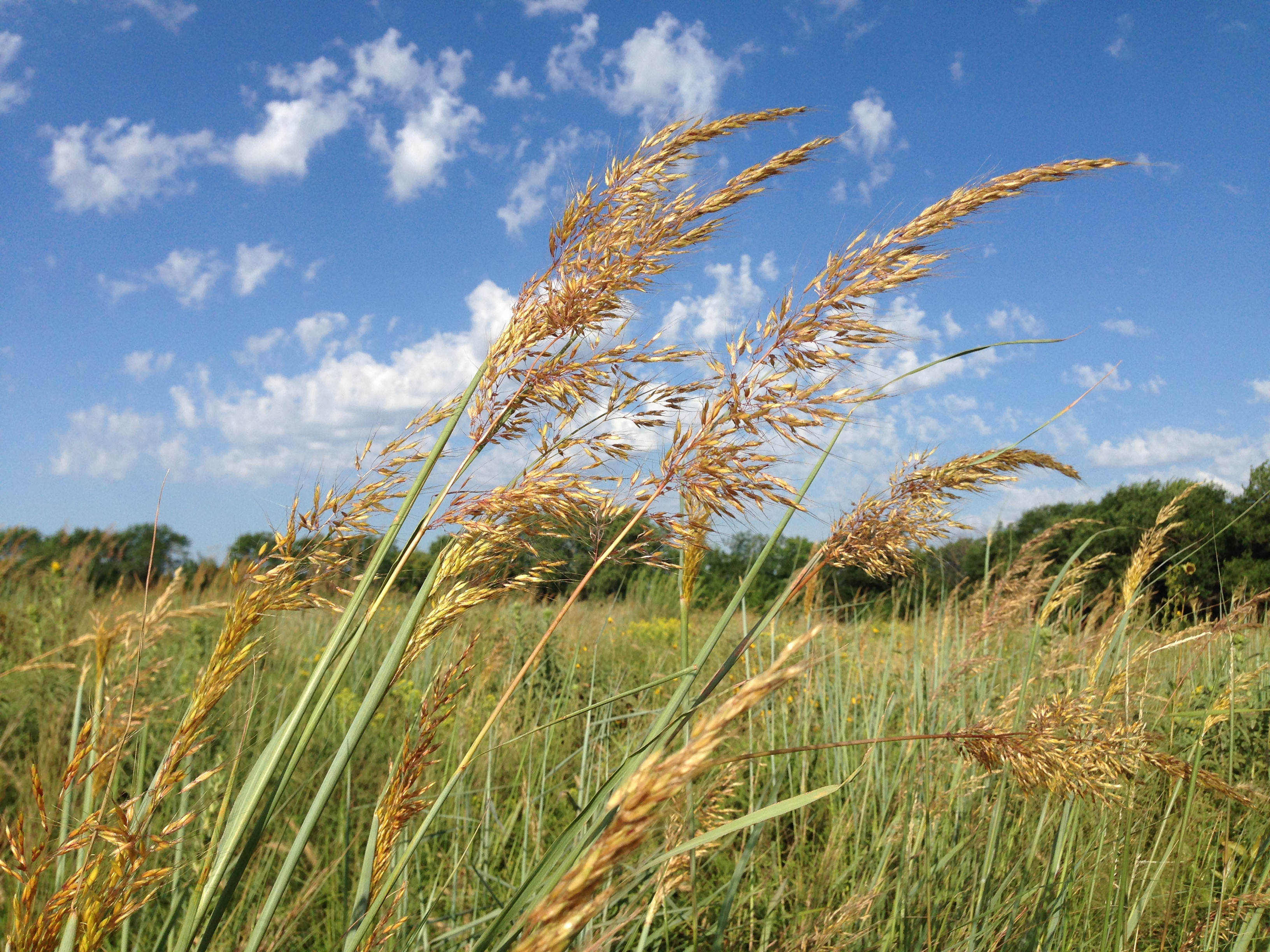 The big bluestem changes to crimson.  Indiangrass in full plumage transforms to bronze and yellow.  The little bluestem turns to purples and reds.  As the sun sets, the rolling hills gently sway with the gentlest breeze.  These dramatic changes to the landscape each year grow on you.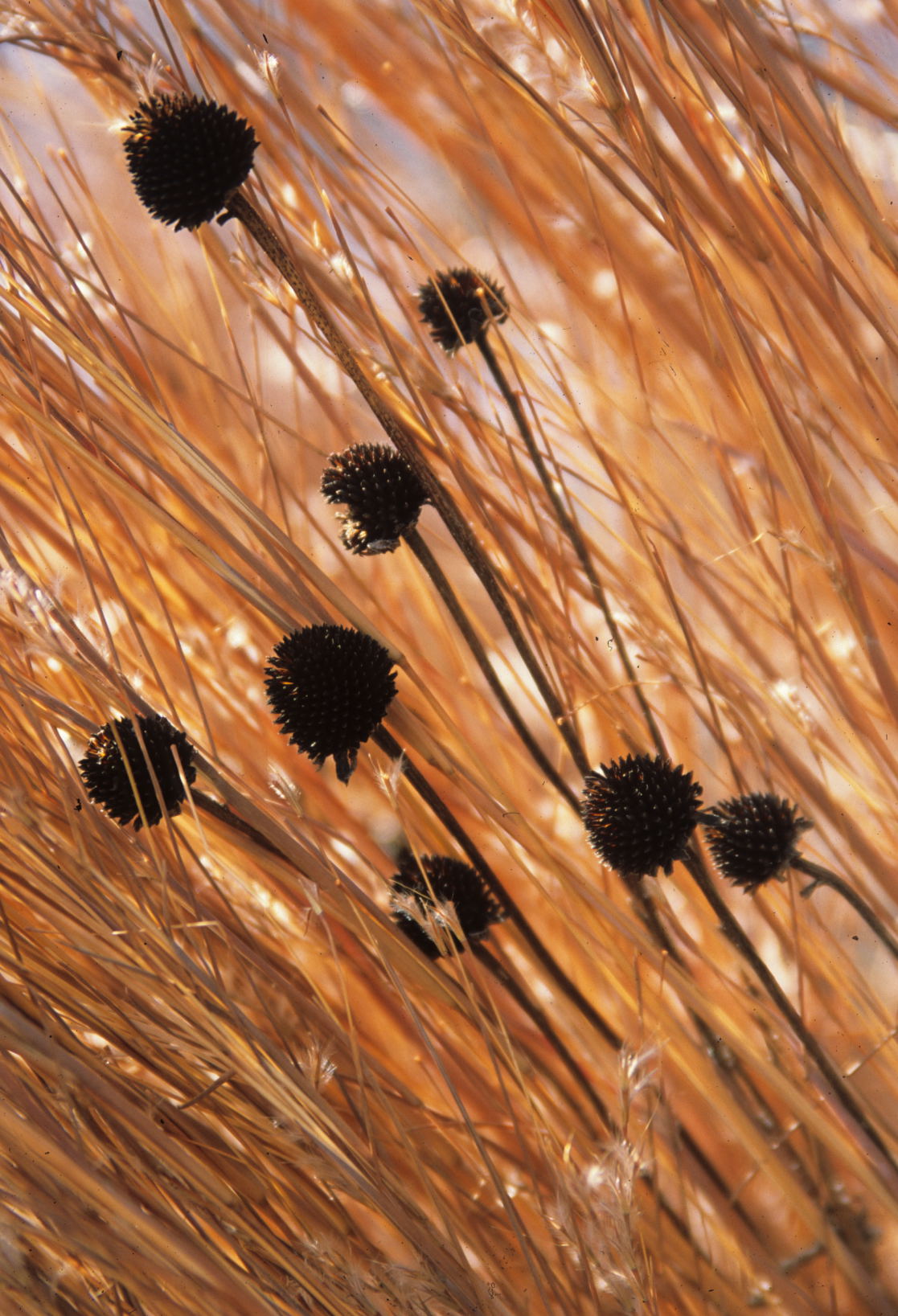 It has been an incredible year for the prairie.  It is so lush and full.  Abundant rain and moderate temperatures have allowed grasses and wildflowers to flourish.  Native grasses have reached new heights.  In fact, I have never seen them so ornate and luxuriant.  The prairie is truly breathtaking.
Take some time to absorb the beauty of the prairie this fall.  We may never see anything like this again for quite some time.  Stand among the grasses and be immersed in the beauty of the Kansas landscape.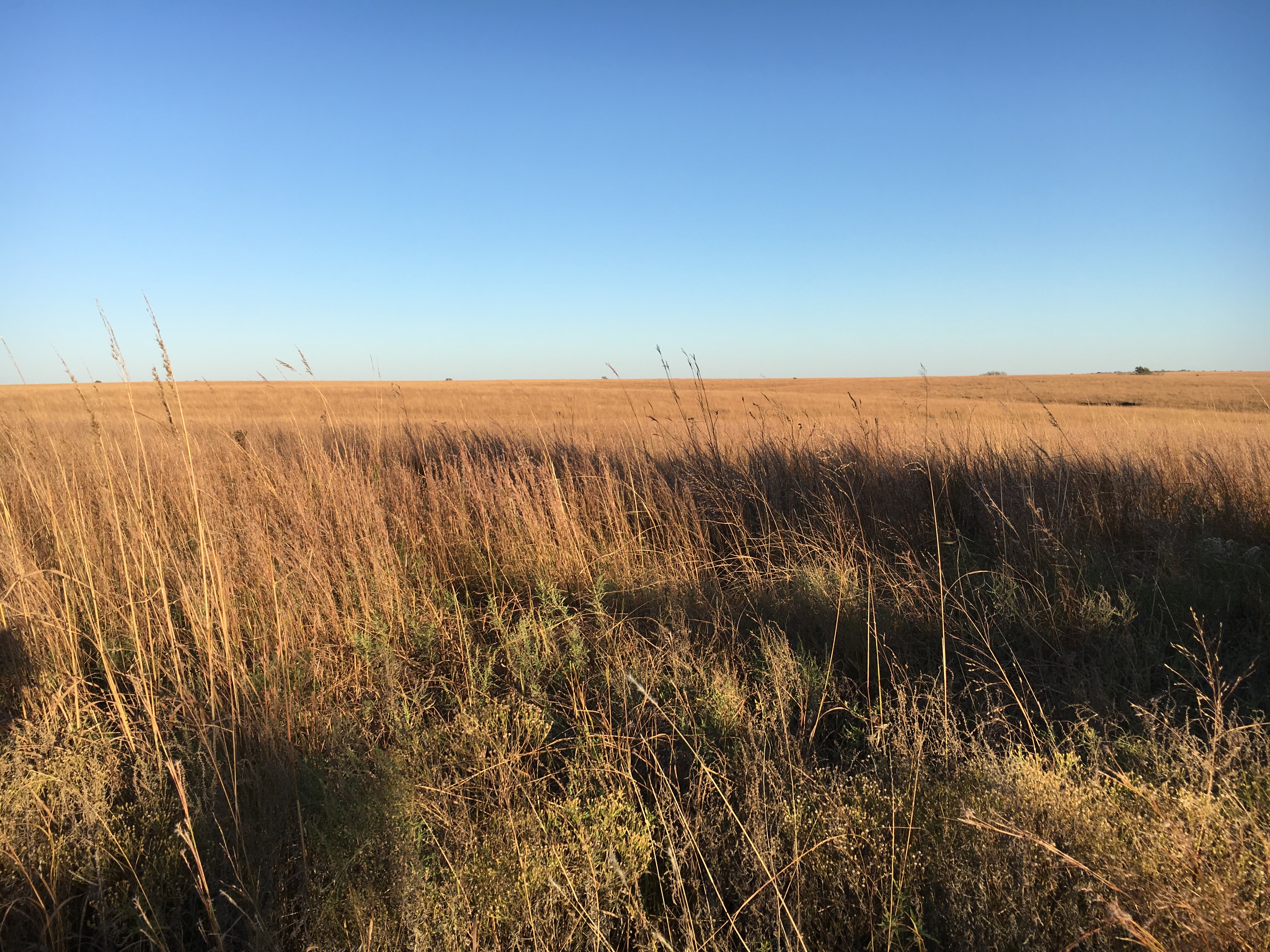 Take a trip into the Flint Hills and stand atop a rise looking across the plains.  Close your eyes and imagine an expanse of prairie unbroken as far as you can see – a "sea of grass".  Drive along a local country road lined by native grasses.  Take in an amazing sun set with the prairie in the foreground.  It is a unique experience worth the effort every time.
No color photo or painting, no floral arrangement or pressed wildflower, nothing we take from nature can ever quite capture the beauty, the complexity or the "feel" of nature itself.