When we think about spring, bearded irises often come to our minds. These resilient harbingers of spring often carry personal meaning for gardeners. Many have been shared and passed down from family and friends through the years.  For my family, we have nice yellow and white bearded irises from my wife's mother. They are beautiful reminders of the past that now brighten the spring landscape. We also have some of the more traditional lavender and purple bearded iris. These imported forms come in thousands and thousands of colors and sizes, with more developed every year. 
There are over 300 species of irises in the world and there are six different sizes of bearded iris alone.  Most of these are native to Europe and Asia. Even though these exotic iris enliven the developing spring landscape, some of the native forms of iris deserve a place in the landscape too. Here are a few garden worthy native Irises that I would recommend.
Dwarf Crested Iris-Iris cristata
If you are looking for a shade tolerant groundcover, this diminutive mat-forming wildflower fits the bill. The underground rhizomes slowly spread in and around other shade loving perennials. It has the distinctive narrow pointed leaves that iris have only smaller. In spring, plants brighten the ground with myriads of small blue-violet irises. This spring beauty prospers in woodland settings with average well drained soils.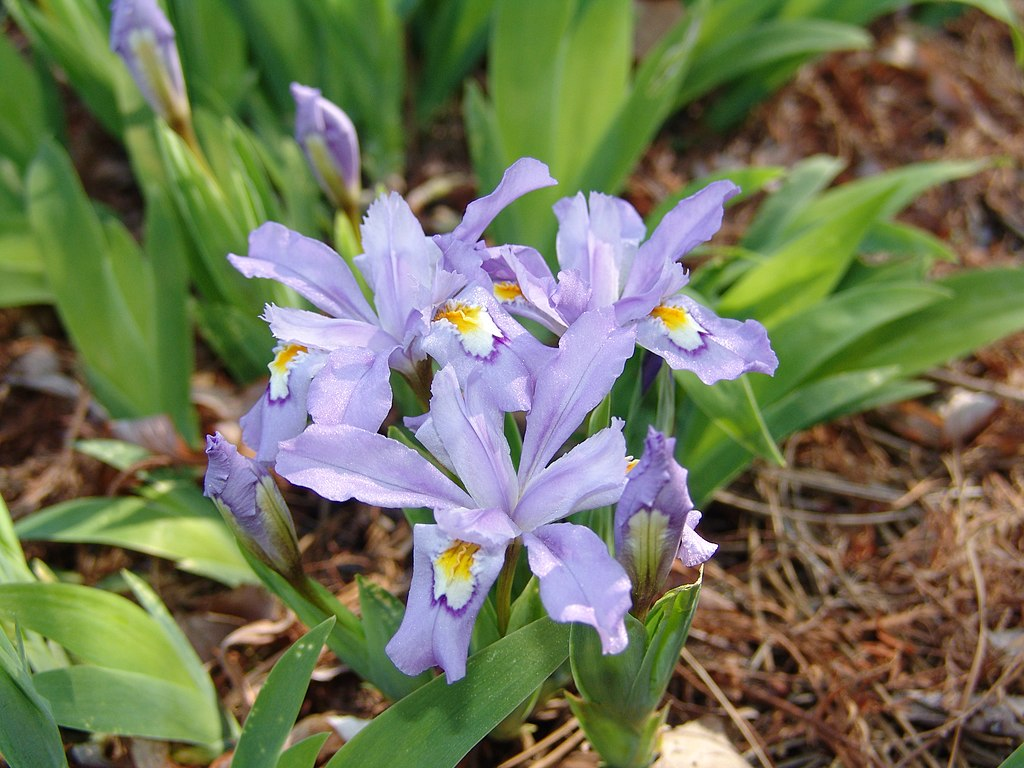 Copper Iris-Iris fulva
This unusual iris has coppery or reddish flowers in late April through June. The beautiful flowers have three sepals and three petals each arching away from the stem. Like traditional iris, copper iris has bladelike leaves along the flower stems that emerge from a rhizome. They grow two to three feet tall and spread one to two feet. They prefer wetter conditions and thrive in swamps and bottomland forests, and along the edges of sloughs, ditches, canals, and ponds, often in shallow water. It is a species that should be used more often in home gardens, rain gardens, ponds, and water features.