Miner Seymour was a cheerful and creative soul. When he died in July of 2021, he left a huge legacy for the musical arts in South Central Kansas. He was an inspiration to me on a number of fronts and an important mentor for the Prairie Window Concert Series.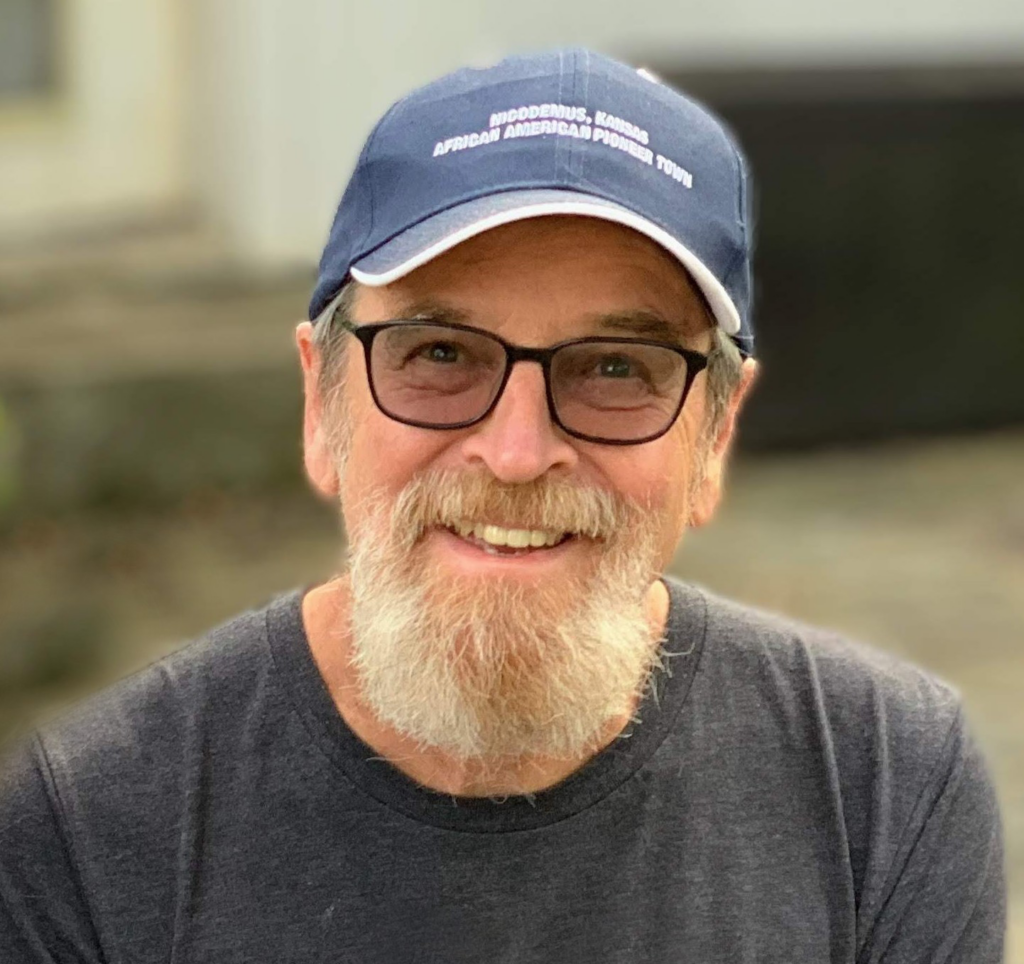 A Tinkerer Rooted in Sustainability
I first met Miner as a classmate at Bethel College in the early 1990s where he was a non-traditional student in a class called Appropriate Technology. Miner was interested in sustainable forms of architecture and construction. His main project for the class was to design and build a mud and tire hut on campus. I was interested in the same issues. It was a small, tight-knit class and I remember all of us helping a bit with hut construction.
I soon graduated with a degree in environmental studies and moved away for nine years, but reconnected with Miner after moving back to Kansas in 2001. He was into designing and building energy efficient homes and was passionate about sustainable land use. He grew apples in an organic orchard outside the front door of his rural Moundridge home, and grazed bison on restored prairie. I was intrigued by all of this and attracted to his enthusiasm for and practice in various forms of sustainability.
Old Settlers Inn is Born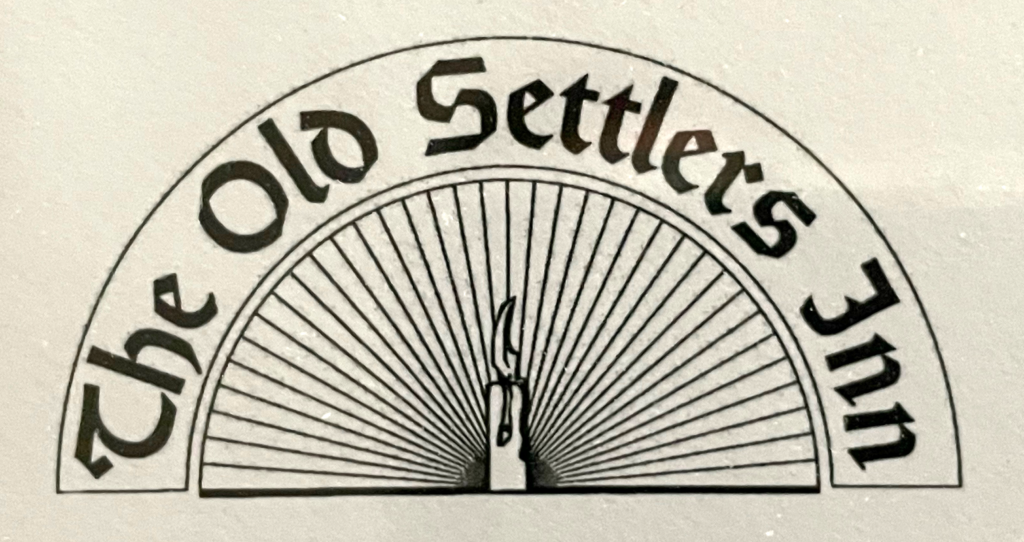 I was also intrigued by what I thought was one of Miner's coolest projects of all…creation of the Old Settlers Inn (OSI) music venue on Main Street of my hometown, Moundridge, KS. I actually learned of this project while helping Miner haul a fridge up the stairs during a chance encounter on Main Street while home for Christmas. Creating a music venue in a small town of 1,500 people? It sounded to me like a far out if not somewhat far-fetched idea at the time!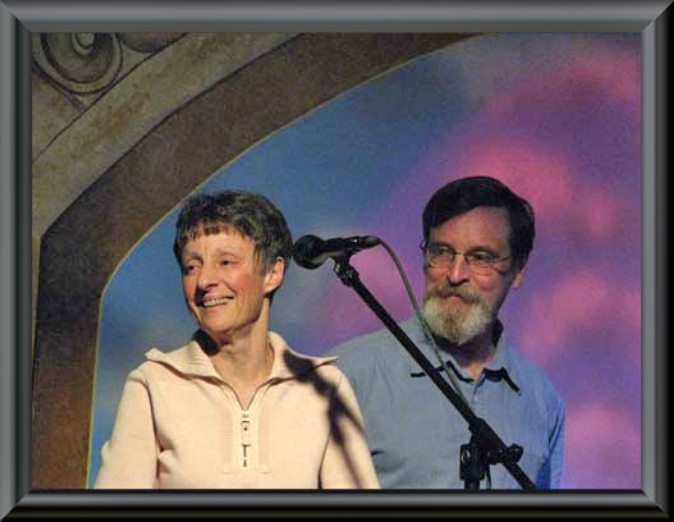 However, with an abundance of passion and creativity, Miner and his wife Valetta turned a beautiful dream into an epic reality. OSI shows came to be a hot ticket and a beloved tradition for Kansans with a hunger for live music. The OSI gained the support of radio station KMUW 89.1 in Wichita and the sound engineering services of Jon Cyphers. For 17 seasons from 1993 to 2009, Miner attracted OSI patrons from all over the state by booking professional artists that toured across the country. And many of those shows are still aired today on KMUW's Saturday evening New Settlers Radio Hour.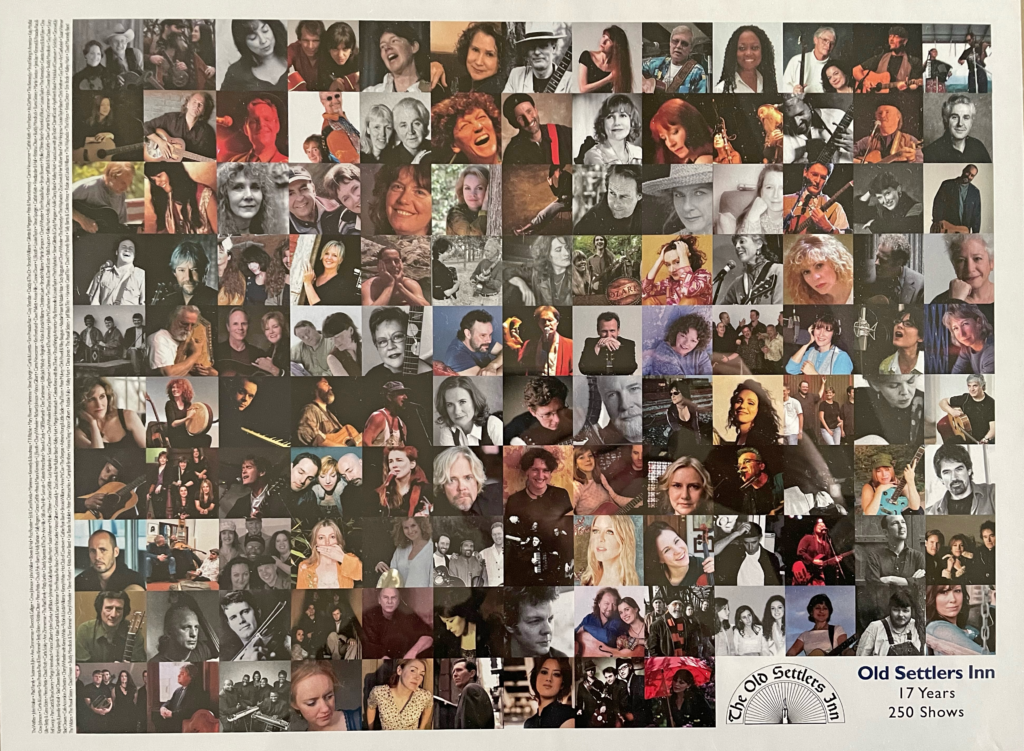 The OSI Venue in Moundridge
I attended a number of OSI shows from 2001 to 2009 and seem to have distinct memories from each one. I came to love the great music and artistry of the OSI. And you always knew when Miner was feeling the groove of the music during a show when he would let out a loud "YO!" from the rear corner of the audience. The long, row house, 150-seat venue was buzzing when filled with a capacity crowd packed in like sardines. Until I eventually got season tickets, I always felt lucky to get one or two seats for what were often sold-out shows. OSI monogrammed foam seat cushions looked nice but did nothing to slow the numbing of rears on small wooden folding chairs.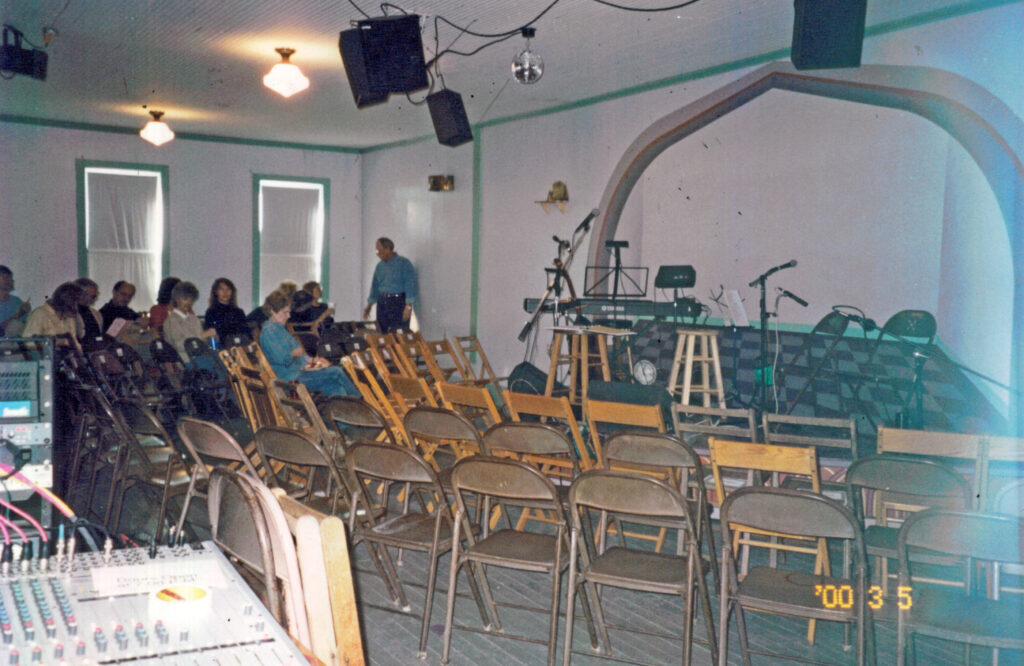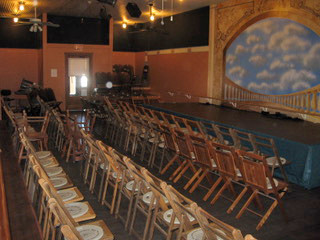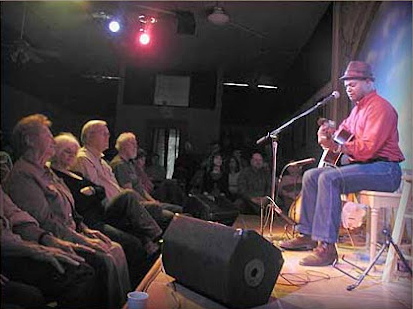 At intermission, crowds would snake through the line with great anticipation to pick up homemade soup, fresh bread, pie and hot coffee. Then, you had to figure out how to perform an acrobatic balancing act while stepping over dozens of knees to dine at reserved seats from whence you came. The shows ended with a raucous invitation for a curtain call. And Miner would flip on the disco ball to the audible delight of everybody in the room.
OSI to the PWCS
The last OSI show in Moundridge with the artist with Kelly Hunt was a 60th birthday party for Miner in February of 2009. Miner and Valetta were ready to pass along the logistical efforts of a concert series and saw the Dyck Arboretum with excellent facilities as a good suitor. Arboretum director at the time, Julie Irish Torseth, embraced the idea as well and the Prairie Window Concert Series (PWCS) at Dyck Arboretum was born.
Miner agreed to support the PWCS for a short time as artistic director booking artists while Julie took over ticket sales and marketing. But Miner and Julie were both heeding the call of retirement which left music at the Arb somewhat in question. I was developing a deeper interest in acoustic music shaped by years of going to Winfield and had gained some project management background through a previous job. Add in the opportunity to still work under the tutelage of Miner, and my decision to take on coordination of the PWCS was a fairly easy one. I was in the right place at the right time.
There was so much to learn. What people may not have realized while enjoying a great OSI show was all the effort and preparation that Miner and Valetta put into the production of each series and show. Their success was based on attention to so many levels of detail including…
selecting artists playing high quality music from from a diversity of genres,
the phone calls and emails with agents,
contract negotiations,
marketing,
ticket sales and reserved seating,
stage construction and tear down,
chair setup and take down,
coordination of volunteers,
coordination with catering,
sound and lighting details,
etc.
For 17 years, they repeated and perfected this routine over 250 shows.
The Legacy Lives on in the PWCS Today
The shift from Miner and Valetta's OSI to Dyck Arboretum's PWCS has instilled some upgrades. These include a prairie garden setting to explore before and after shows, a larger venue with windows and sliding doors, padded chairs, a bigger stage and a separate eating area, essential underwriting support, a website presence, electronic data management (spreadsheets!), email communication, a paperless ticketing system, social media promotion, and the oversight of full-time staff.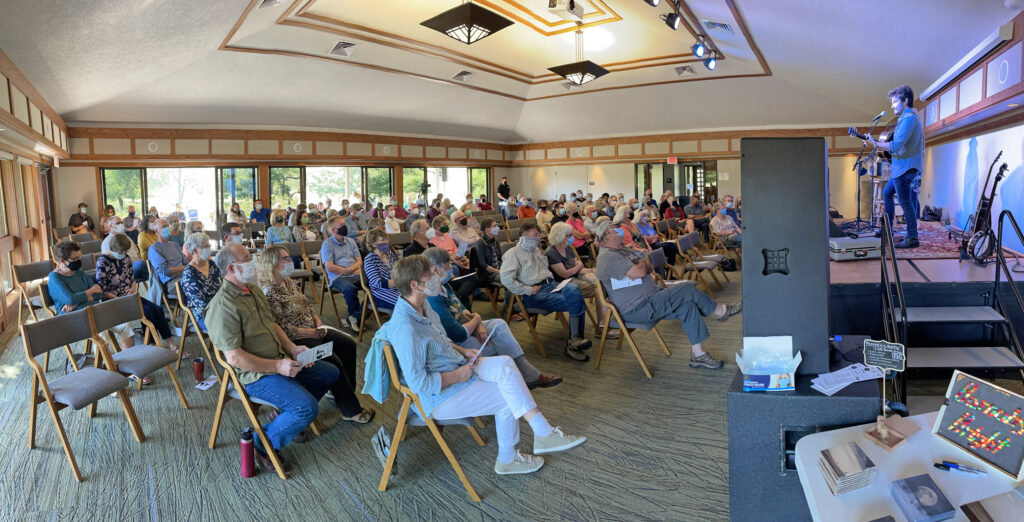 But for so many important reasons, the series has kept to its OSI roots. Miner and Valetta were gifted at shaping the beautiful brand of the OSI and doing so with flare. They took a big city idea and made it thrive in a small town. My mantra in coordinating the PWCS over the last 11 years has simply been…"don't screw it up." They perfected so many aspects of running a music series that stand the test of time. The success of the PWCS has largely been due to continuing their concert series features too brilliant not to continue. They include…
feature artists producing original music from a diversity of acoustic styles with strong instrumentals, vocals, and stage presence,
focus on attracting a strong season ticket base that guarantees a core crowd for every show,
scheduling Sundays at 4:00 – conducive to block booking with nearby venues that hold bigger shows and provide an artist with anchor fees on prime time nights,
delicious, easy-to-serve food at intermission (we are grateful for Crust & Crumb!),
maintaining connection with a great radio station (we love 89.1 KMUW!),
get a great sound engineer, lighting manager, and technology supervisor (the services of Adam Akers are priceless), and
lean on dedicated volunteers that are passionate about the cause.
Miner, thank you for all of your inspiring efforts to make the world a better place. May your bright spirit live on in all of us. YO!
"Miner was a playful, quirky, mischievous genius."

Julie Irish Torseth
For a timeline of events and accompanying photos of the OSI and PWCS along with a complete list of all the shows and dates, go to https://dyckarboretum.org/prairie-window-concert-series-history/.