As Arboretum Rentals Manager I am privileged to work with our couples and families who choose this prairie garden as the location for their wedding celebrations. This year I have been particularly amazed at the ways in which each couple, with the help of talented friends and family members, dressed up the gardens and buildings to personalize their big day.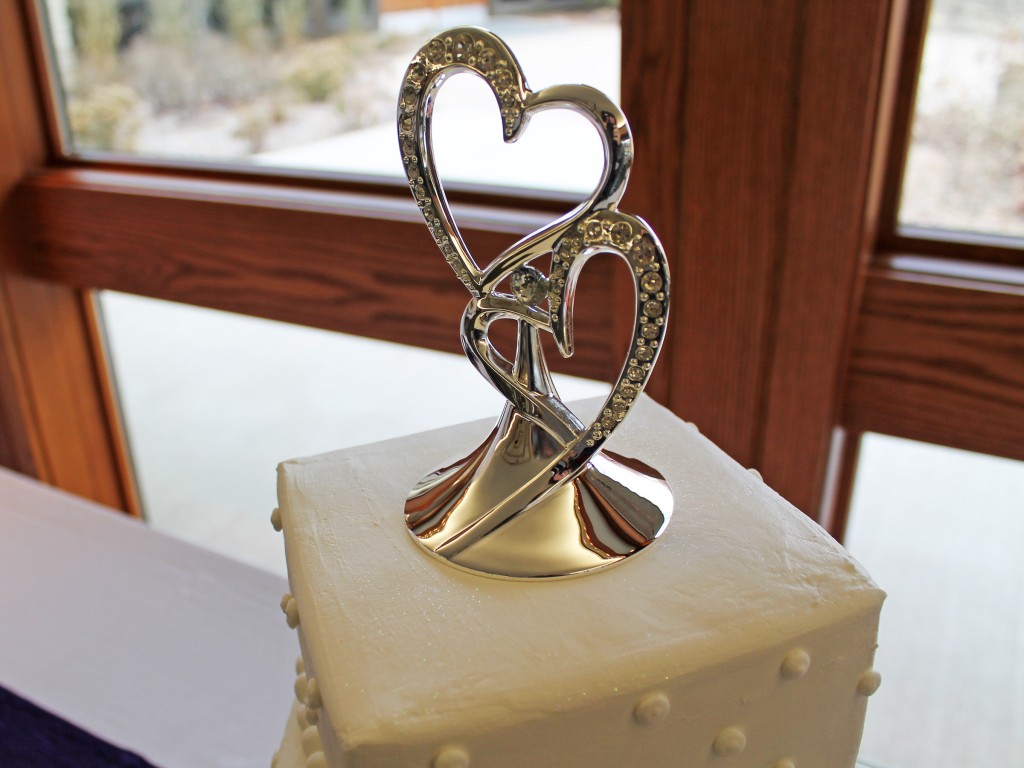 As we draw close to the end of a great year at Dyck Arboretum of the Plains, I wanted to thank all of the couples who made this prairie garden their own for a day.  I also want to highlight some of my favorite ideas and decoration themes from the past year.  May all of these couples and families have a wonderful holiday season, remembering the loveliness of their special day and making new memories during this wonderful time of year!
For those of you planning or dreaming of a prairie garden wedding in the future, find more ideas and photos from real weddings at Dyck Arboretum of the Plains, visit our Facebook and Pinterest pages, or take advantage of the vast wedding planning resources available at weddingwire.com and mywedding.com.
---
SPRING WEDDINGS
Ashli & Tim • 5.24.14
Colors and theme: mint, peach/coral, white roses, baby's breath, old books and sheet music, burlap
Decoration idea: Drapery hung with command strips along the full wall of windows in the Prairie Pavilion gave an elegant, at home feeling to the reception hall.
Favorite vendor: Sweet B. Revival out of Wichita did the flowers, including an arch hung from the willow branch at the ceremony site.  We Love This Vendor! So easy to work with and her arrangements are spot on!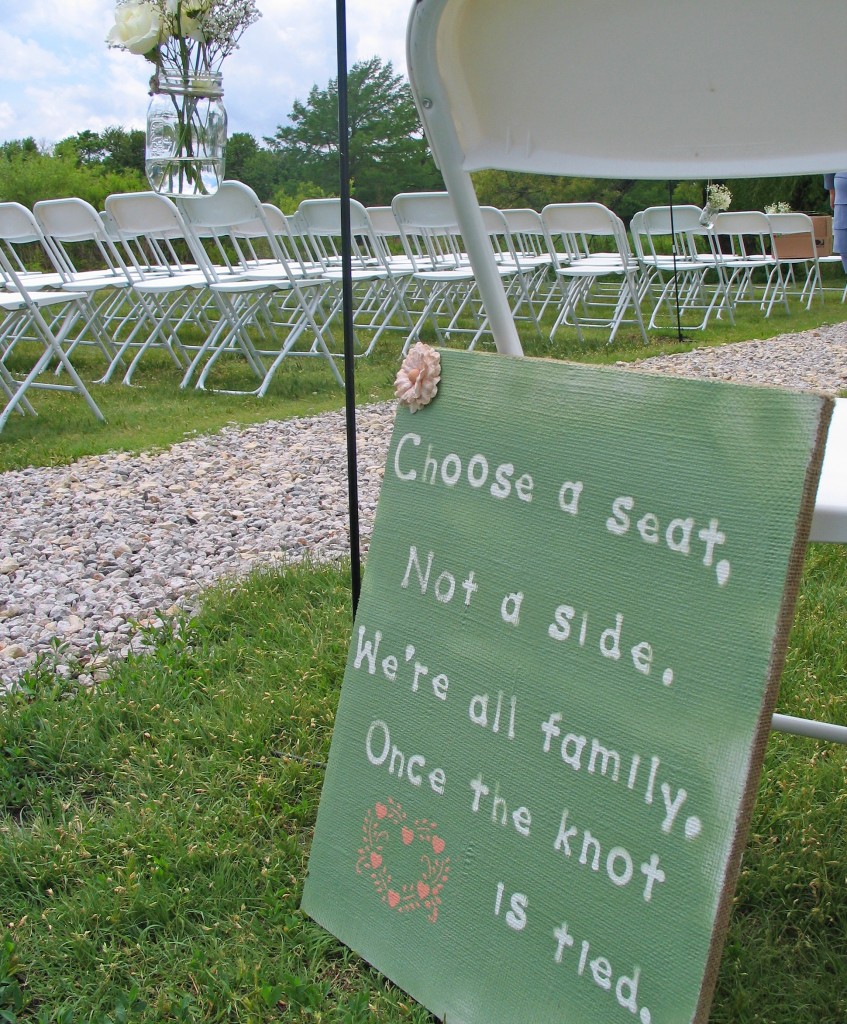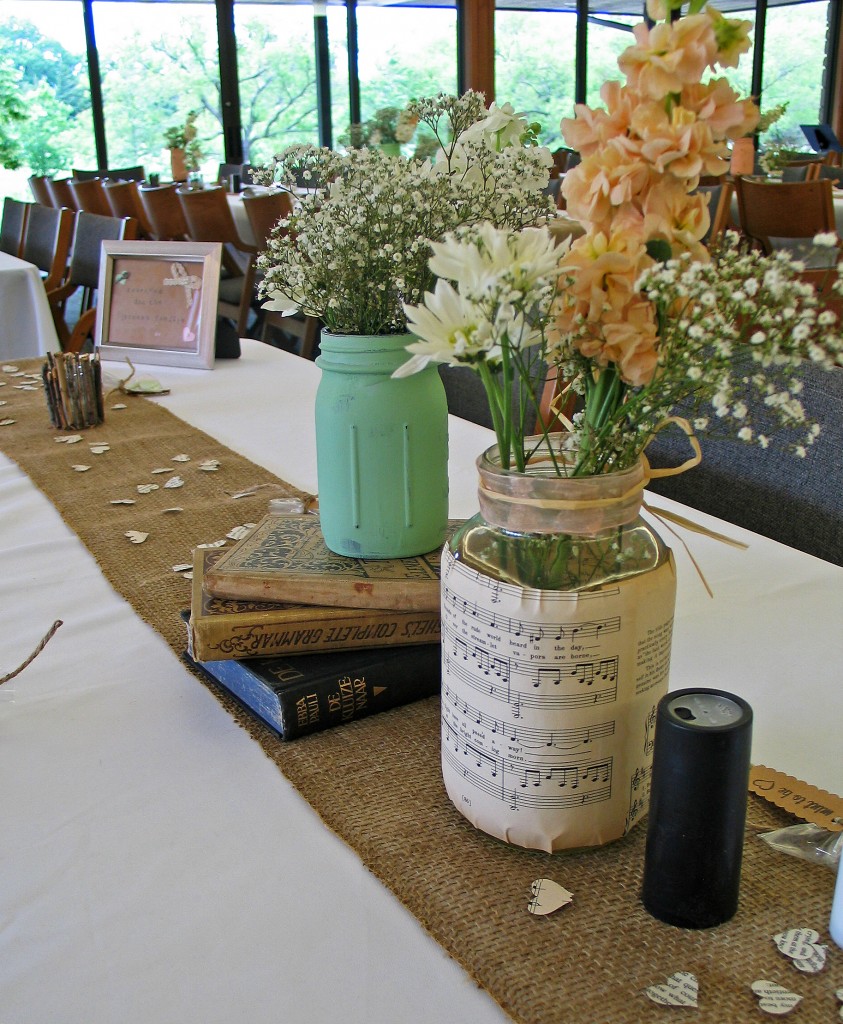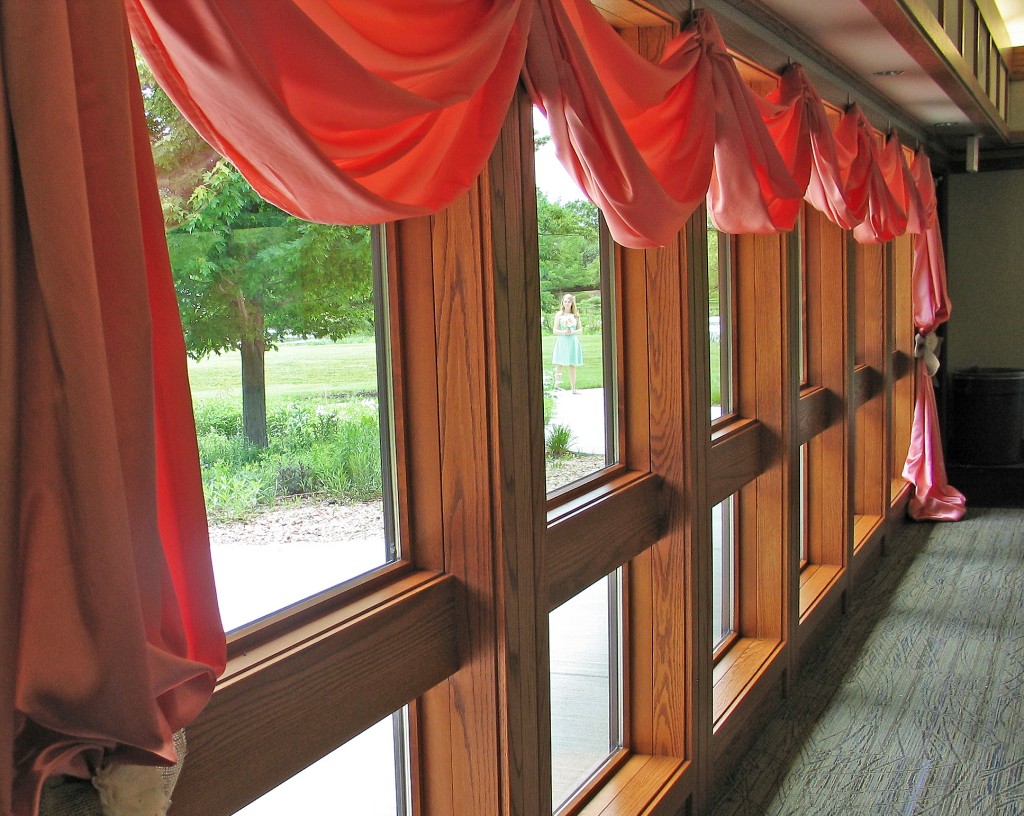 Lena & Anthony • 5.31.14
Colors and theme: Lavender and white with orange accents, lavender, baby's breath, gaillardia, lace and lavender tulle
Decoration idea: Hang string lights across the center of the ceiling to create a "canopy" effect and add a little drama to the reception hall.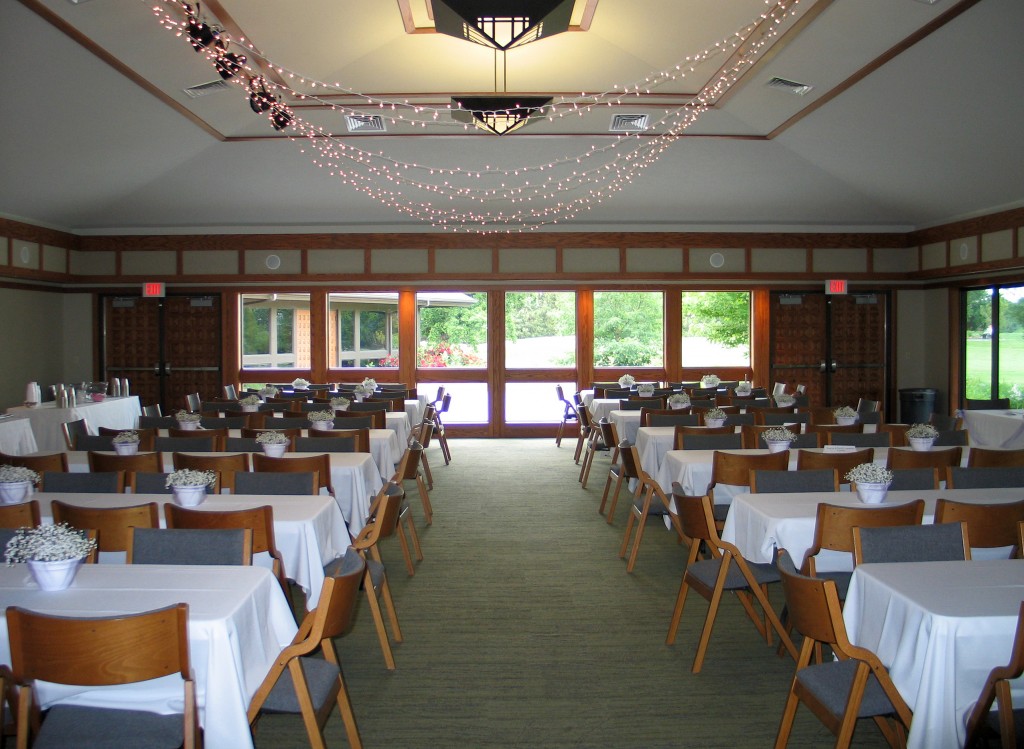 ---
SUMMER WEDDINGS
Andrea & Matthew • 6.7.14
Colors and theme: Royal blue, white and lavender, floating candles in mason jars with submerged flowers
Decoration idea: Throw lavender buds instead of rice or birdseed. It fits perfectly with the prairie garden setting and is an organic material that requires no clean-up.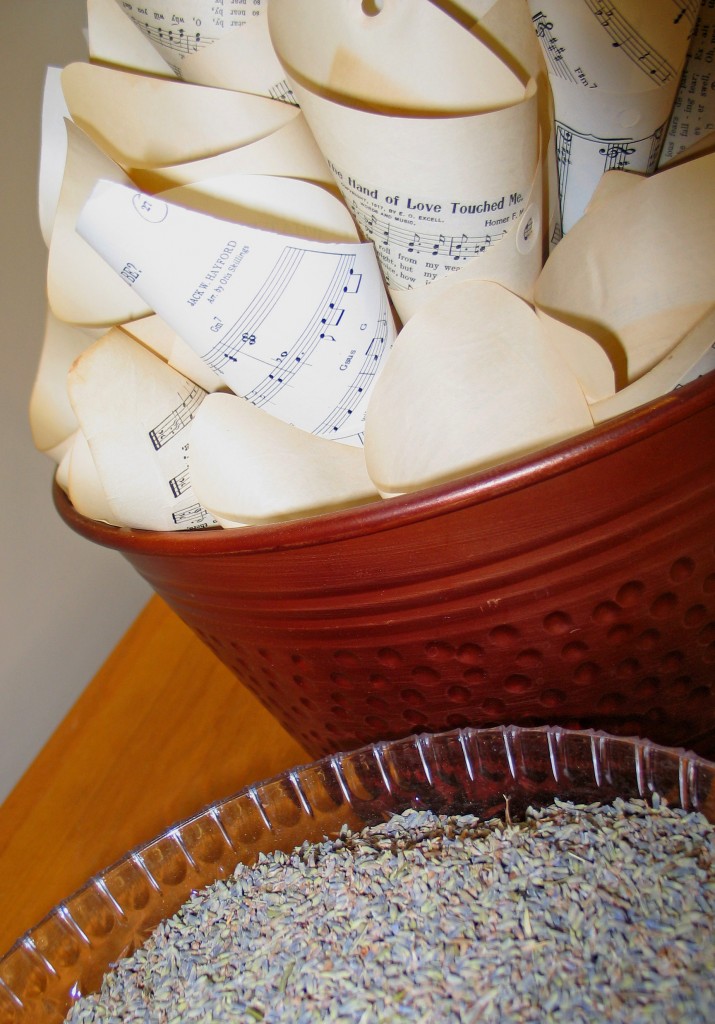 Erika & Joe • 6.14.14
Colors and theme: Blue, green and cream, "Love Birds" theme
Decoration idea: This couple really chose and theme and stuck with it – birds as the cake topper, birdcage for collecting cards, feathers in the decorations and birds nests in the centerpiece displays.
Favorite vendor again: Sweet B. Revival!!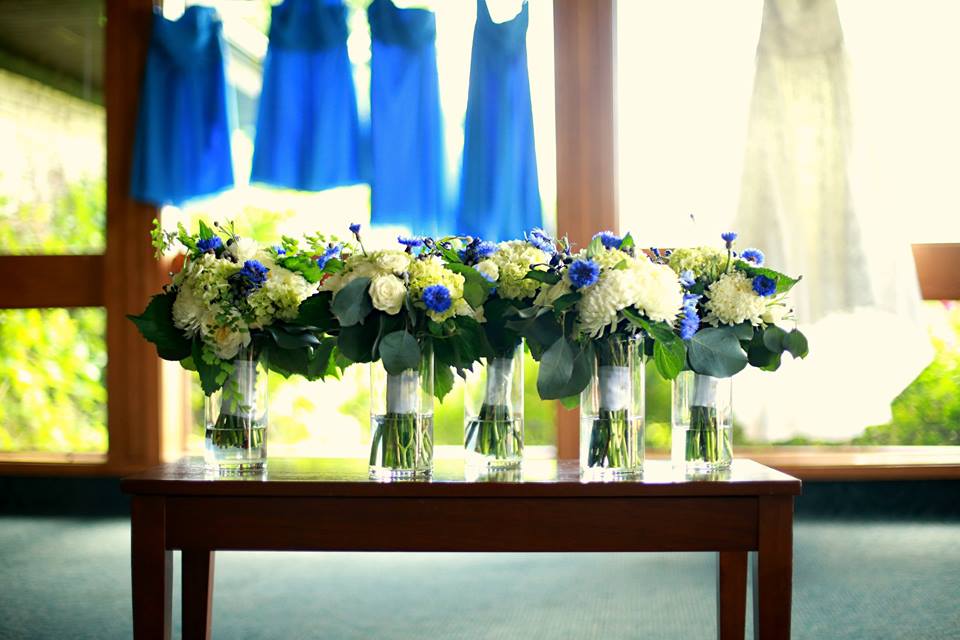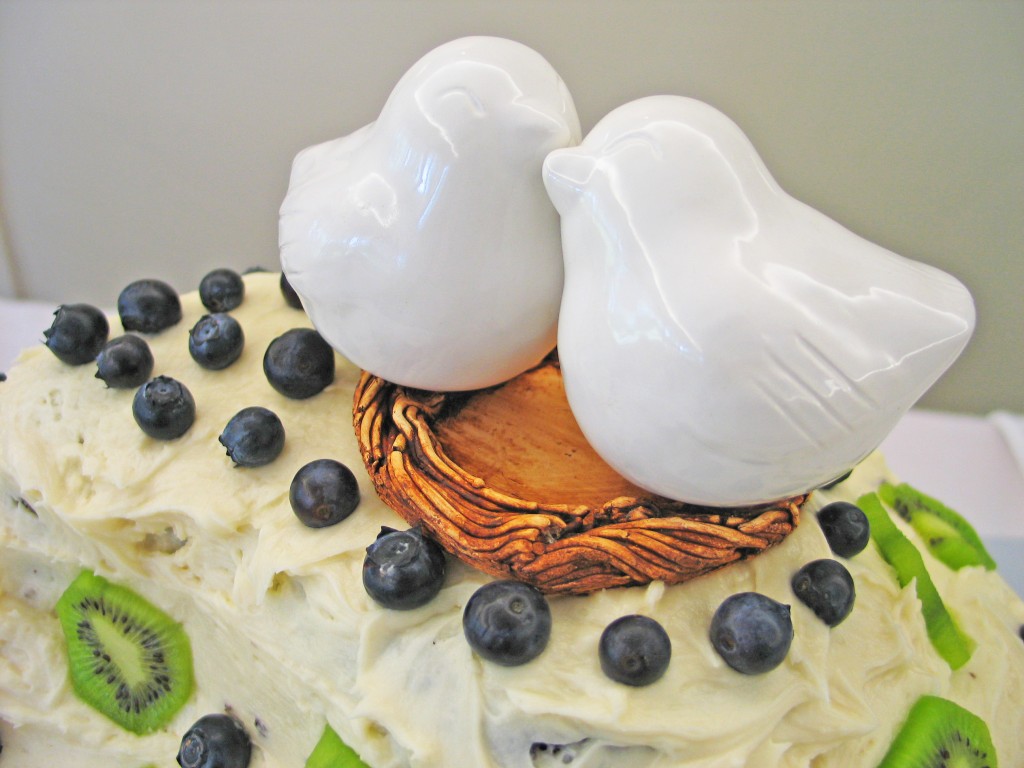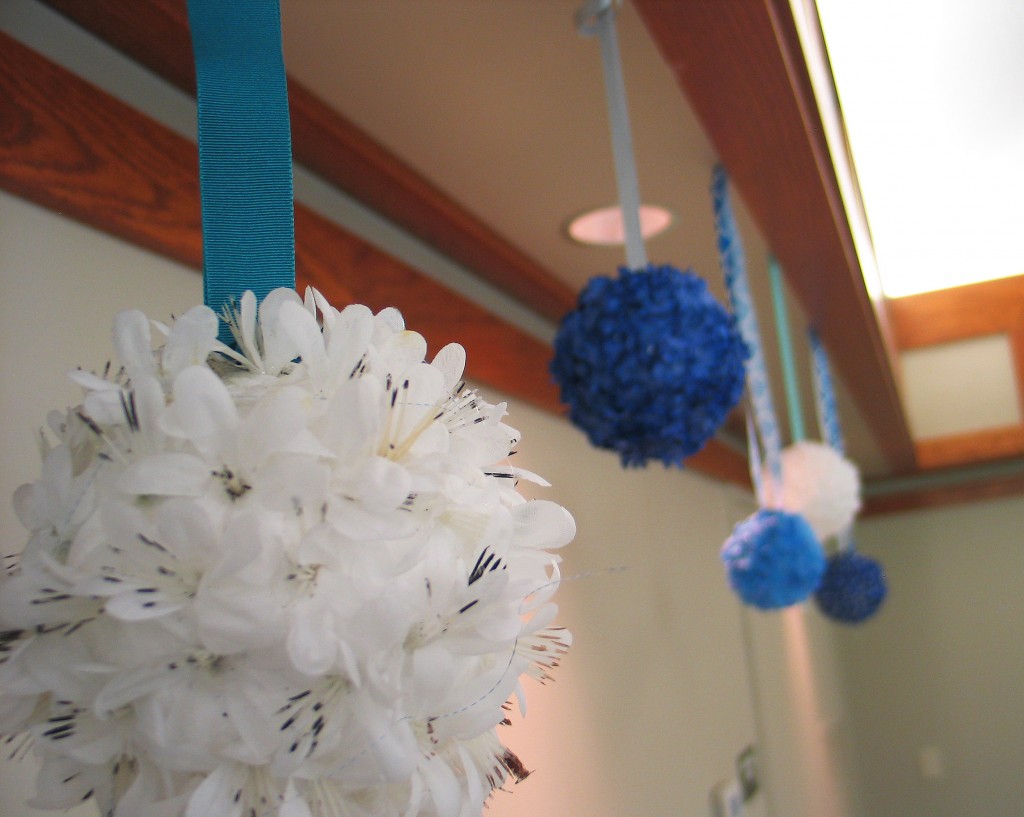 Christa & Ryan • 8.16.14
Colors and theme: Black, white with pink accents, rustic, aged-wood accents
Decoration idea: To create an altar at the outdoor ceremony site, this couple made a platform from old pallet wood and placed potted plants on pedestals on either side of the platform.  In addition, they used a pallet for a sign at the entrance to the seating area to direct guests.
Highlight: This couple was also engaged at the arboretum on the previous Christmas Eve! They marked the proposal site with a sign to share their story with guests.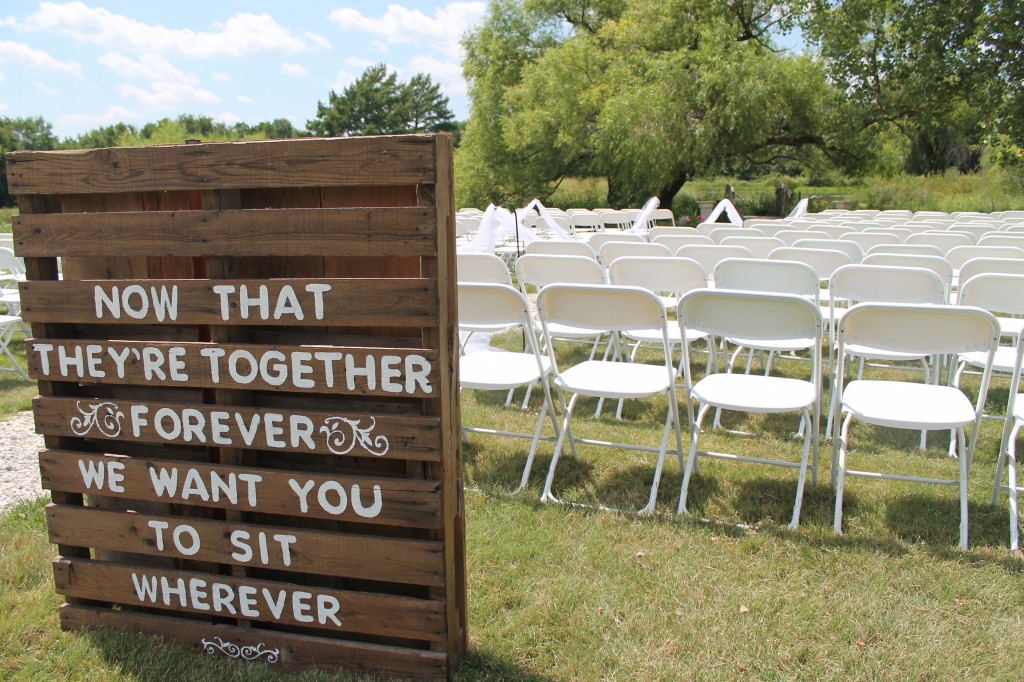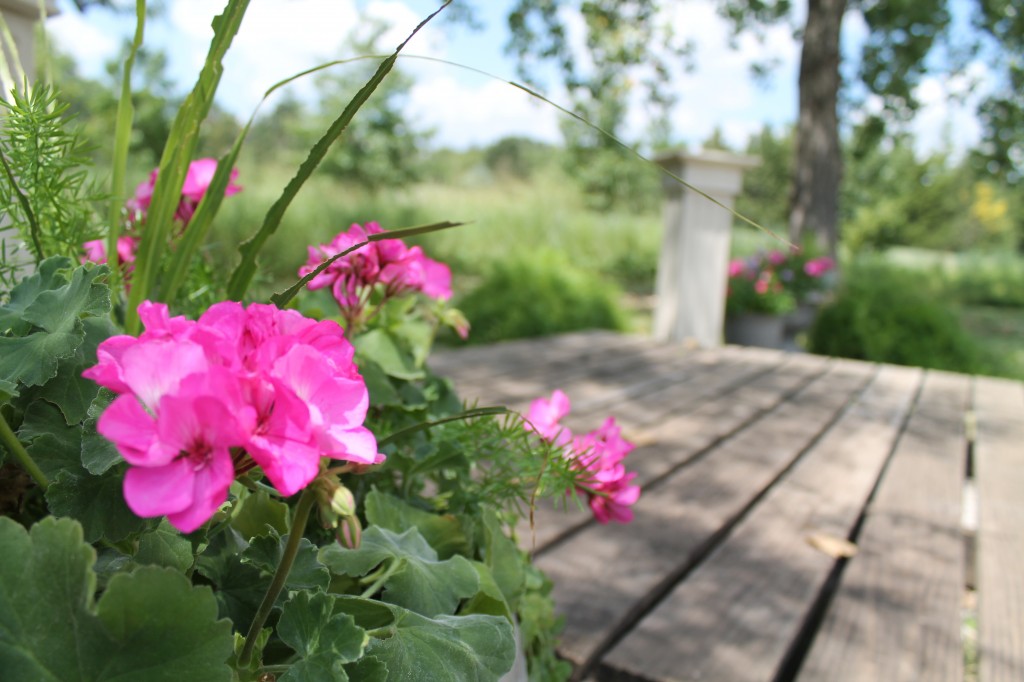 ---
FALL WEDDINGS
Lindsay & Ryan • 9.20.14
Colors and theme: Eclectic fall color theme using natural elements including coffee, kernel corn, rust and orange colored berries with foliage
Decoration idea: Have an artistic friend paint an old, unwanted headboard for signage
Highlight: If you have a gifted carpenter in the family, like the father of this groom, homemade garden benches to be sold or given away as gifts really add a fall tone to the outdoor ceremony seating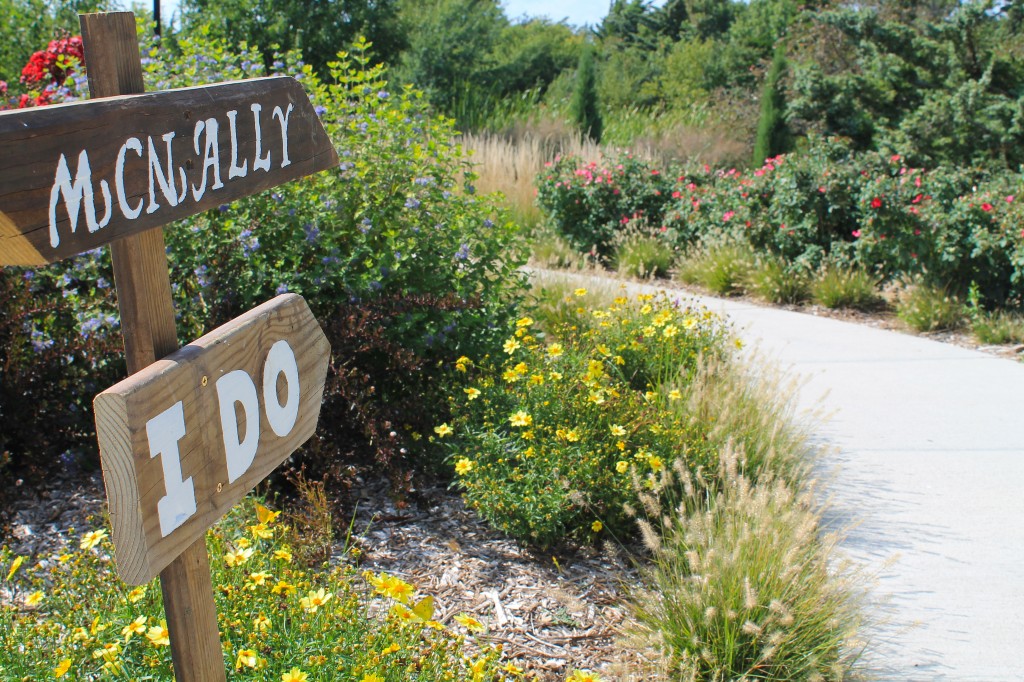 Nicole & Daniel • 11.1.14
Colors and theme: Bright orange, blue, yellow, rust; burlap and iconic Kansas accents of yarrow, wheat and milo
Decoration idea: We saw mason jars all year long, but they fit ESPECIALLY well with this fall wedding decoration theme, wrapped in burlap and blue raffia and filled with wheat, milo and some pops of yellow from purchased flowers. GREAT DIY centerpieces!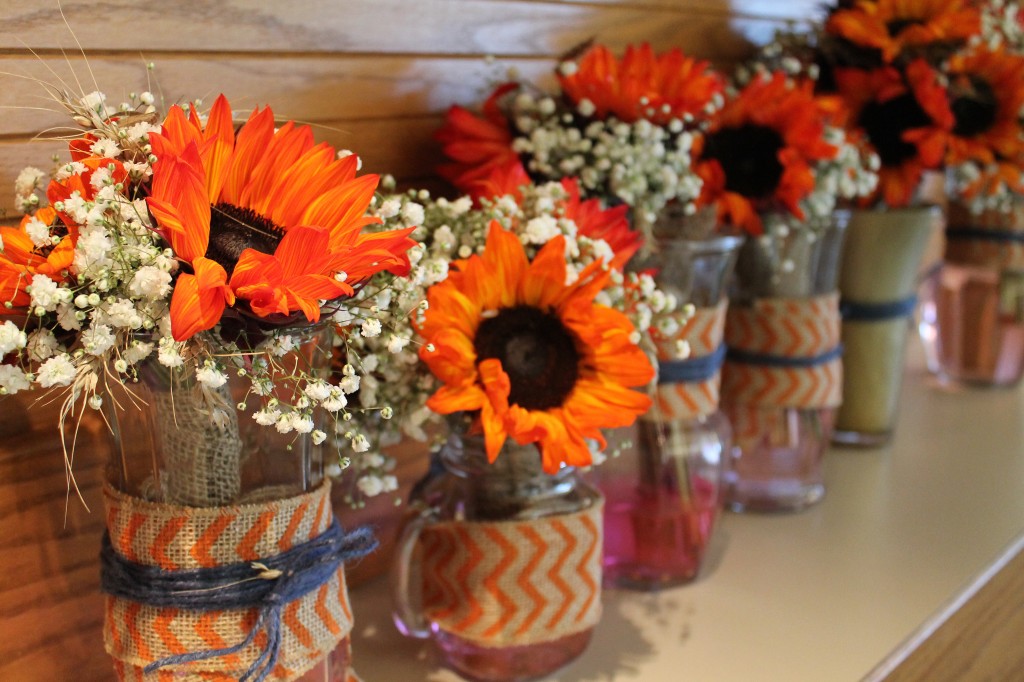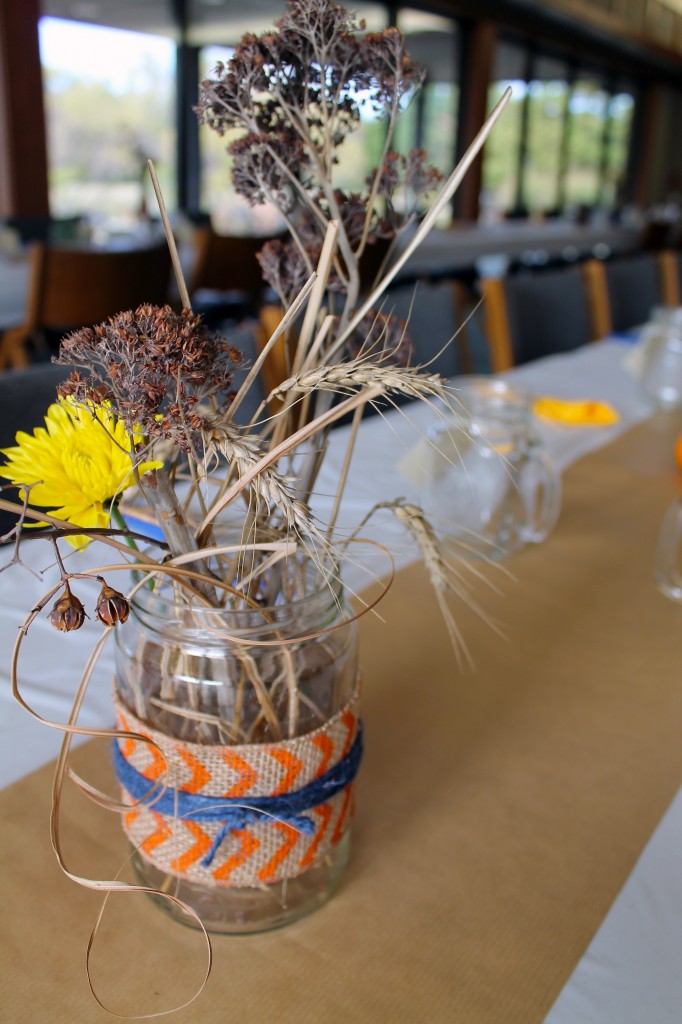 Cheers to a wonderful new year of weddings in 2015!