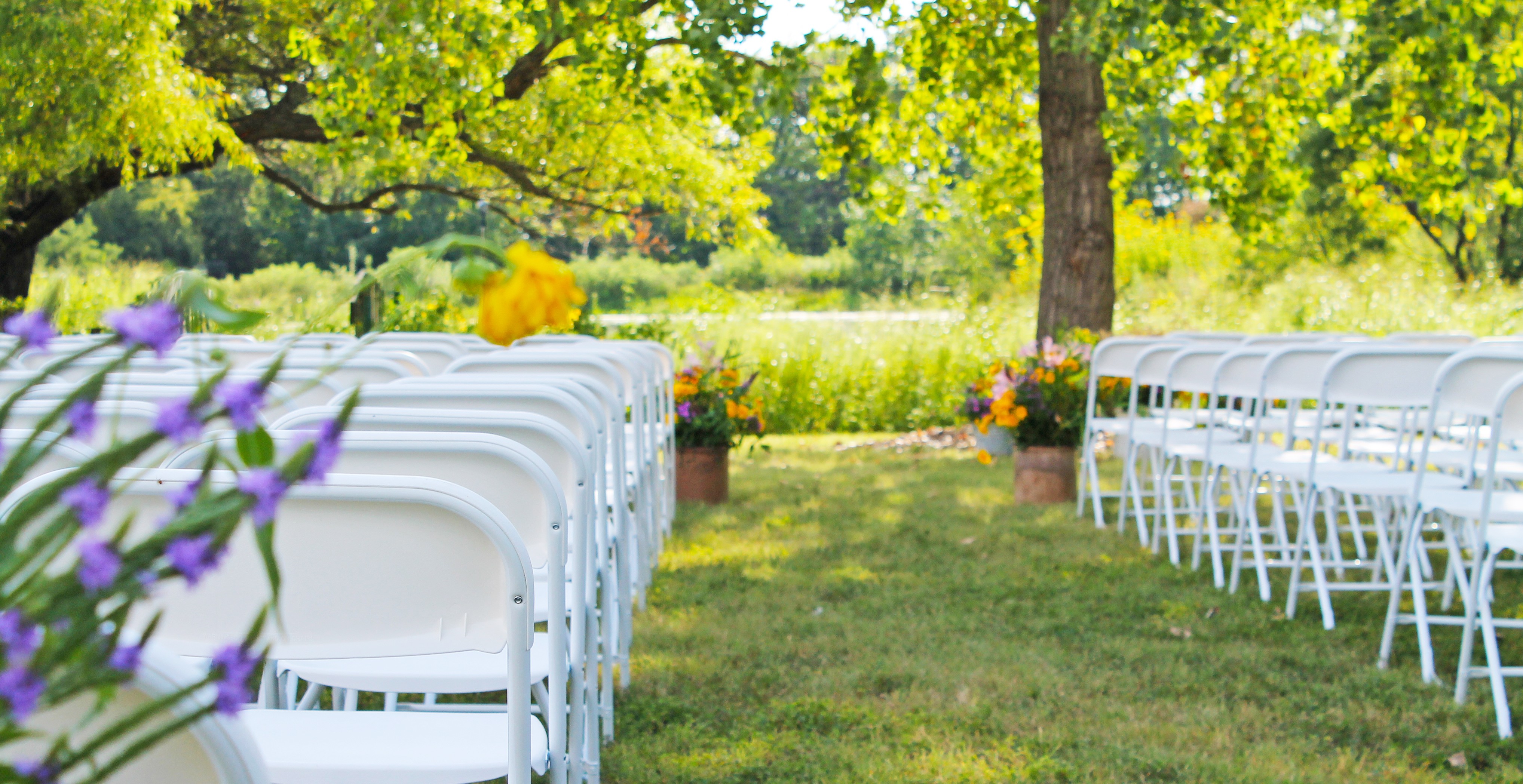 Dyck Arboretum of the Plains in central Kansas is an ideal location for your outdoor wedding ceremony and outdoor/indoor wedding reception.  Download your Wedding Inquiry Packet today!  Find more photos on our Pinterest boards and WeddingWire listing.
Our gorgeous prairie landscape provides multiple locations for wedding ceremonies, and beautiful backdrops for wedding photos. Our two rental facilities provide beautiful spaces for a reception or indoor ceremony at competitive rates.
"The arboretum provided us with the perfect setting for the small intimate outdoor wedding we wanted. Gorgeous surroundings. Very reasonable price. Easy to work with. We couldn't have asked for more. Plus our wedding pictures turned out spectacular with the beautiful scenery surrounding us."

 Julia, bride, Newton, KS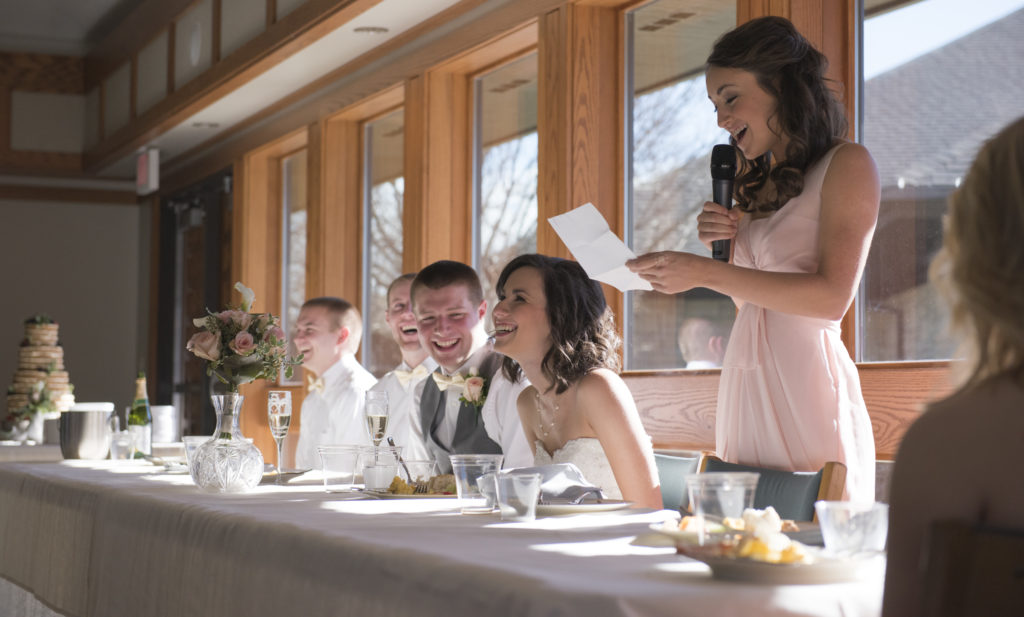 Favorite areas in the gardens for weddings are the willow tree, the amphitheater and the buffalo grass lawn. The tapestry of flowers and grasses changes with each season offering its palette of texture and colors. In the spring, the purple spiderwort, white and pink penstemon, and yellow Missouri evening primrose are the centerpieces of the garden. In summer, the array of wildflowers runs the gamut of the color wheel; in fall the bronze and amber grasses intermingle with the purple asters and goldenrod. Winter presents nature's architecture outlined by frost, white against the gray- browns of seedheads and branches.
An arbor placed beside the lake, lights or fabric outlining the path to the willow, a sign pointing the way to the amphitheater, small touches are all that is needed to use nature's beauty for your special day.
Peak Season* Rental Rates for Weddings
*Peak season is April through October. Off-peak season weddings receive a 25% discount.
$800 provides one-day use of our Visitor Center and outdoor spaces for ceremony and/or reception. Includes kitchen, "Education Room" reception hall (holds up to 100 people in chairs or 75 at tables and chairs), dressing room for bridal preparation, and restrooms. Large screen and public announcement system also included.
$900 provides one-day use of our Prairie Pavilion and outdoor spaces for ceremony and/or reception. Includes gorgeous banquet hall (holds up to 250 people in chairs or 175 at tables and chairs), covered patio, entryway, small preparation room and restrooms. Large screen and public announcement system may be added for an additional fee (see wedding inquiry packet). Access to kitchen NOT included.
For both buildings and outdoor spaces:
$1,500 provides one-day use of both of our buildings and outdoor spaces. Recommended for large weddings with around 150-200 guests.
Restrictions
Smoking and the use of alcoholic beverages are strictly prohibited in the building and on the Arboretum grounds.
The floors in both facilities are carpeted. NO RED PUNCH, please!
Do not staple, tack, or tape anything on the walls. Tacky gum may be used to attach decorations to walls.
No open flames are allowed in the building or on the grounds. Candles in tall protective jars are okay.
Attached is a list of our policies. We suggest you read through these and contact us if you have questions. One common question is "Can we have candles inside or outside?" Inside "yes, in containers." Outside, we look at the weather conditions and monitor those along with you. Whenever possible, we want you to have your wishes come true!
"Both the grounds and the rental rooms are beautiful. One of the reasons we felt completely comfortable scheduling an outdoor wedding is due to the large windows of the rental facilities – even if weather prohibited an outdoor wedding, you would still be in a gorgeous setting and essentially feel outdoors. The Arboretum staff are friendly and helpful, and really allowed us to create our day so that is was uniquely special to us. Dyck Arboretum is a wonderful wedding venue for a couple that would like to be surrounded by nature and have a lot of do-it-yourself personal touches."

Bride from Wichita, Kansas