On vacation in early July, some friends and I explored Devil's Lake State Park, Wisconsin. Rocky and rainy, with lushly forested slopes, it is a very different landscape from my beloved Kansas. While hiking I saw many of my favorite shade plants living in situ, outside the confines of our carefully cultivated gardens. To spot them in their natural habitat is always a thrill!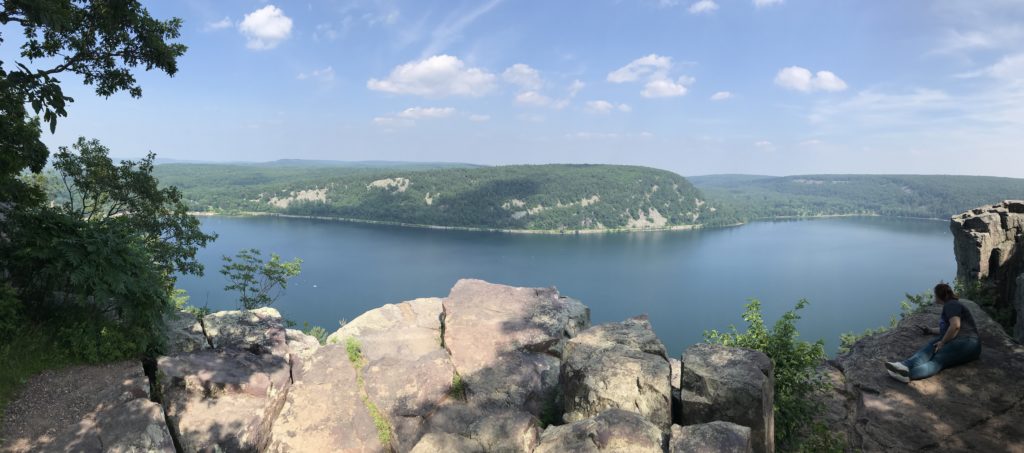 Jack-in-the-Pulpit
Jack-in-the-Pulpit was growing along the hiking path ringing the lake. Easy to confuse with poison ivy because of its three leaves, colonies of them grow in part sun locations. In early spring their fluted blooms appear, inconspicuous in yellow and brown. In hot locations they will conserve their energy and go dormant for the summer.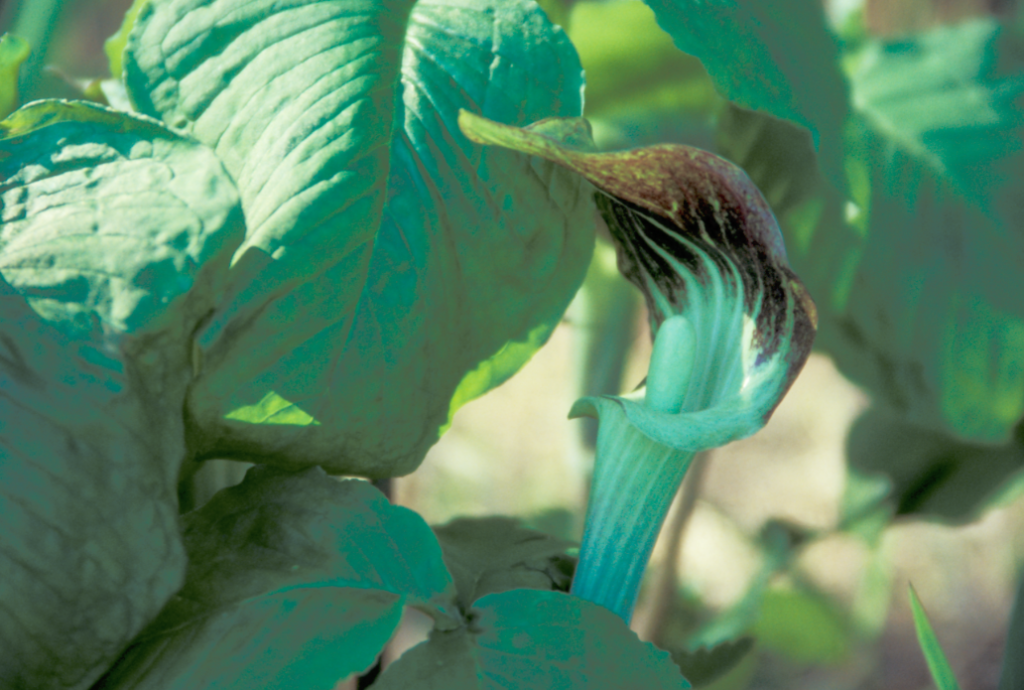 Ferns
Ferns were growing out of every crag, reaching their delicate fronds upward. Kansas does actually have many of our own native ferns, but they are much harder to find than those in wetter climes. I was really having a hard time keeping up with our hiking group because I was so fascinated by the diversity of ferns around us! I saw christmas ferns, lady ferns and wood ferns all in less than a mile's walk.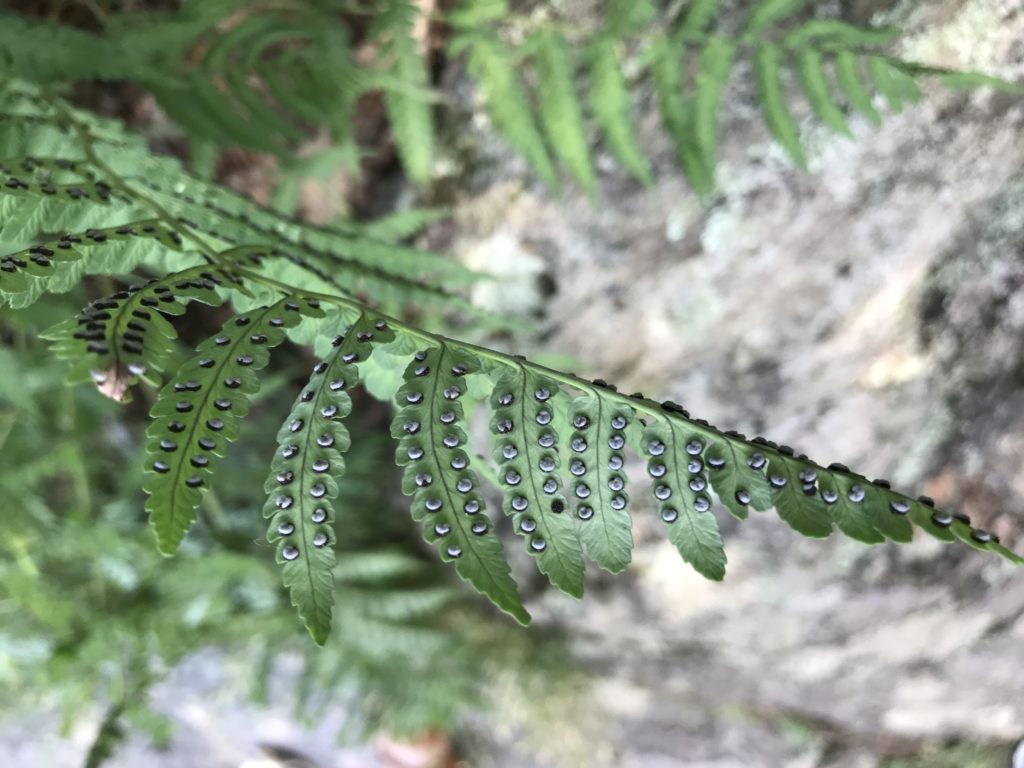 Coral Berry
I also saw groups of coral berry (Symphoricarpos) growing in the understory, their fruits shining in the dappled light of afternoon. There are lots of cultivars of this plant quite suitable for sunnier locations. They make wonderful bushes for foundation plantings or filler amongst other shrubs.
Luckily you don't have to go all the way to Wisconsin to see these beauties. All the plants listed in this post will be available at our fall FloraKansas Native Plant Festival fundraiser! Call or email Arboretum staff for more information.