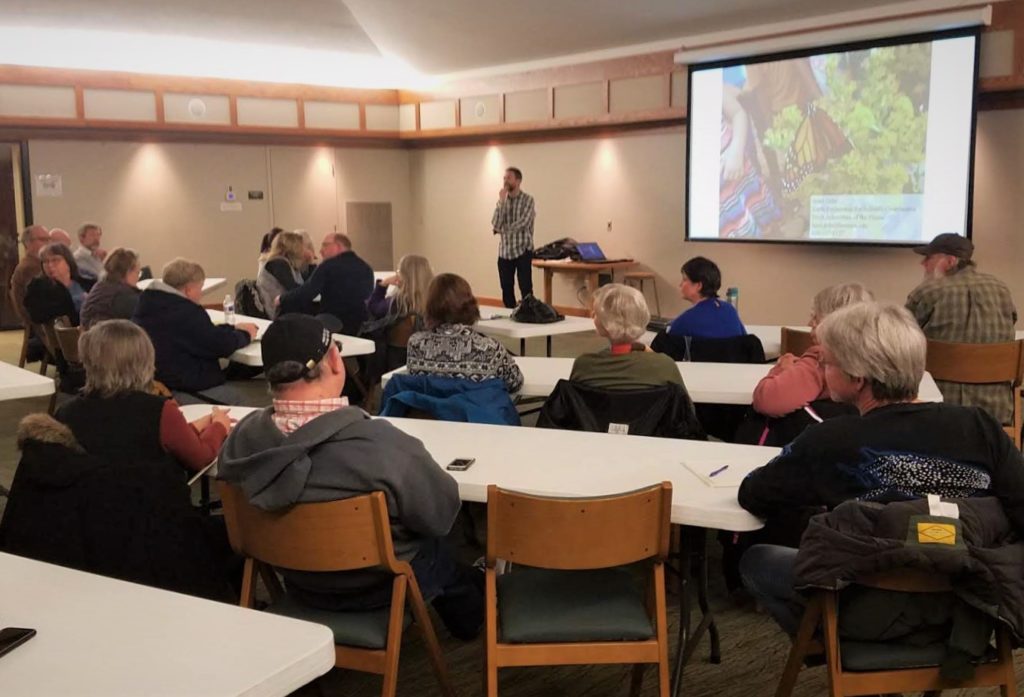 Native Plant School: Winter 2021 (Online)
March 25th, 2021 - April 8, 2021
Dyck Arboretum of the Plains


Register
---
The Dyck Arboretum of the Plains offers numerous workshops that encourage the use of native plants in landscaping. Native plants are drought-tolerant, ornamental, and provide food and shelter to wildlife. A landscape rich with native plants can be enjoyed for its beauty and the wealth of birds and pollinators it attracts. All classes are $5 per person and will be hosted via Zoom.
You will be sent an email providing the necessary information for joining the online meeting. Live attendance will be capped at 100 people, so please arrive early to claim your spot. If you are unable to get into the live session, we will send the recording following the live meeting.
COST: $5 per person per class
---
All classes will begin at 7 pm and run approx 45-50 minutes and then conclude with a question & answer session. 
Starting A Native Plant Garden • Thursday, January 14, 2021 • 7 p.m. • Scott Vogt
This talk highlights design principles you can use to insure success with natives. Along with design concepts, we'll explore perennial flowers and grasses for sun and shade to help you plan your space.
Mighty Oaks: Kansas Natives for Your Landscape • Wednesday, January 20, 2021 • 7 p.m. • Brad Guhr
When you want to choose from a diverse genus of trees that are stately, long-lived, drought-tolerant and attractive to wildlife, it is hard to look anywhere other than Quercus. Explore the many oak species native to Kansas that could enhance your landscape.
Monarchs: Attract & Host a Favorite Insect • Wednesday, February 3, 2021 • 7 p.m. • Brad Guhr
The charismatic monarch butterfly has captured our attention and become a focus of our landscaping. Learn more about the life cycle, migration, needs and preferences of the monarch and what you can do to help mitigate the challenges it faces.
The Native Cutting Garden • Wednesday, February 24 • 7 p.m. • Katie Schmidt
From bouquets to holiday decor, a well-planned native garden provides everything you need for fresh and dried arrangements. We will cover plant selection and care for sustainably sourcing flowers, grasses and berries from your garden.
No Fail Natives • Thursday, March 25, 2021 • 7 p.m. • Scott Vogt
This class will give new gardeners and those refreshing older beds a starting point for plant selection. I will include my own A to Z of native plants that have grown successfully here at the Arboretum. Some design principles will also be highlighted.
From Lawn to Lush: Creating a Native Front Yard • Thursday, April 8 • 7 p.m. • Katie Schmidt
Get the recording
Interested in transitioning some of your front yard space to waterwise, biodiverse, pollinator-friendly habitat? We will cover site prep, plant selection, and design principles to help create your ideal aesthetic without sacrificing sustainability.