The construction of our new HUB (Horticulture and Utility Building) meant a lot of new sidewalk installation to go with it. And whenever there is cement work around here, there is always a lot of disturbed turf grass and less-than-desirable fill dirt. Instead of reseeding more grass in the areas adjacent to the sidewalk and fighting the weed growth, I decided to put in a new garden. In only two short years, that garden has grown more quickly and successfully than I could have hoped! I designed it in a snap using just three main guidelines: light, color palette, bloom time.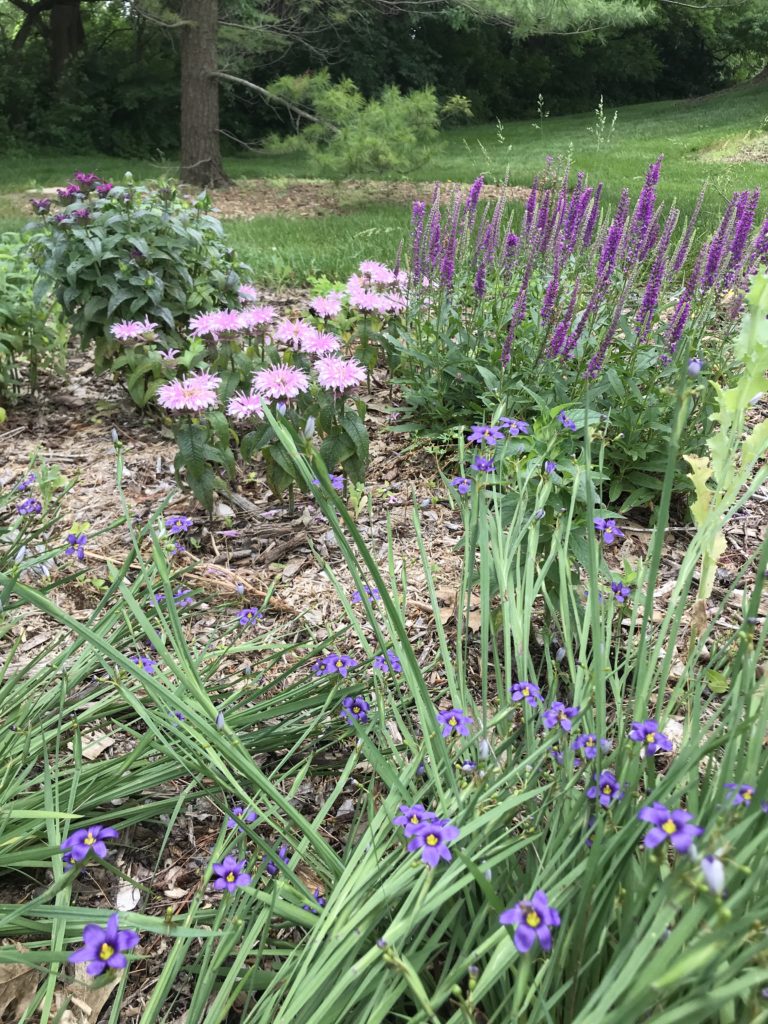 Light
This space was a delight to design because of its unique conditions and shape. Long and narrow, it spans length of the sidewalk and changes gradually from full sun to full shade as you walk towards the HUB. It irrigated by the same system that keeps our fescue green and lush in that area. These factors gave me endless plant options — a garden situation anyone could design!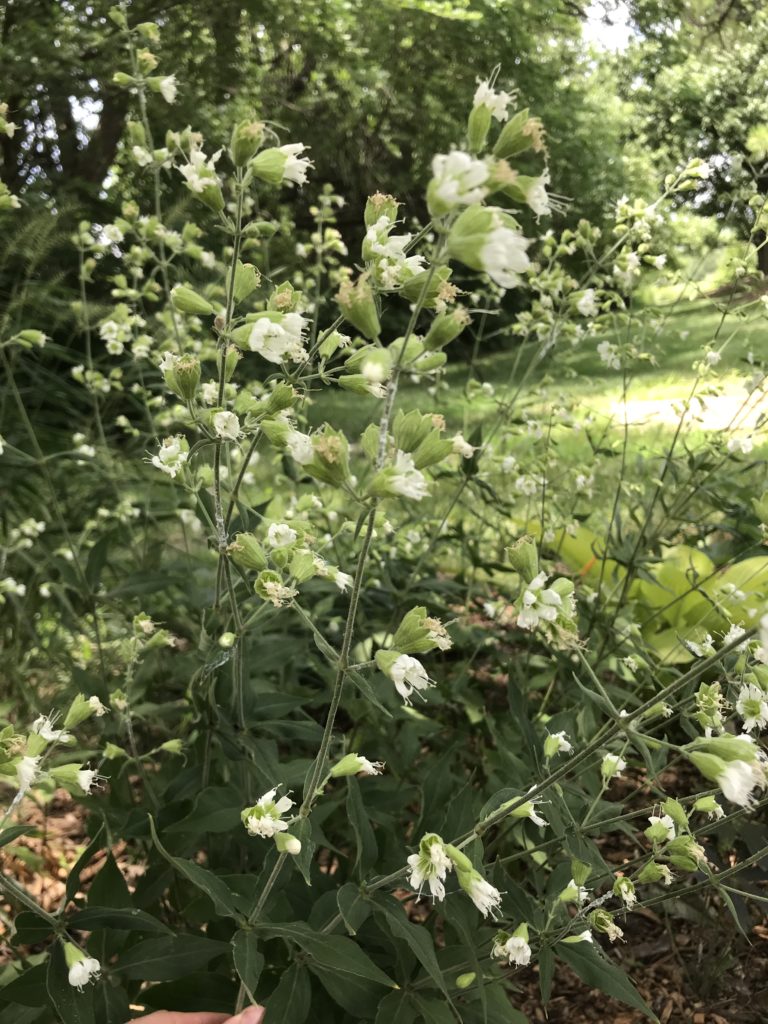 Timing the Blooms
I narrowed it down to mostly spring and fall blooming plants for this area. The adjacent sidewalk leads right to our FloraKansas plant festival, so I planned for the biggest impact at the highest traffic times. I have nicknamed this garden the 'display bed' because it allows our plant shoppers to see what the plants look like in the ground, actively growing in a garden before they buy them. This justifies the unusually high species diversity in this bed, breaking from my personal style of simplicity and mass planting.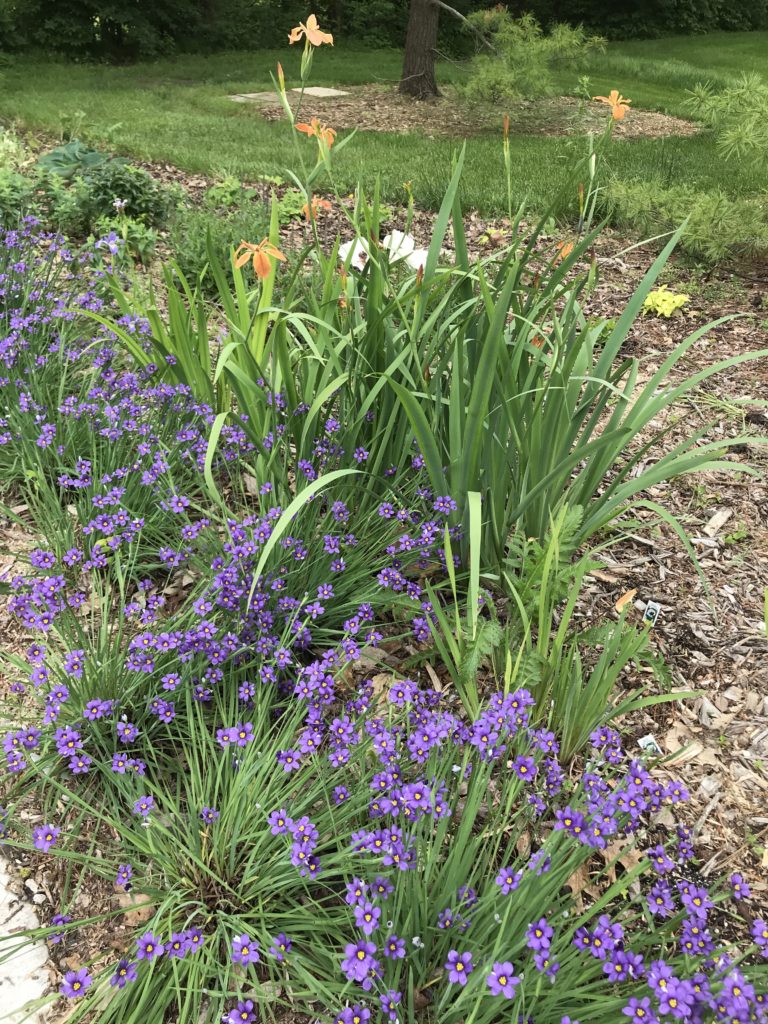 Pick Your Palette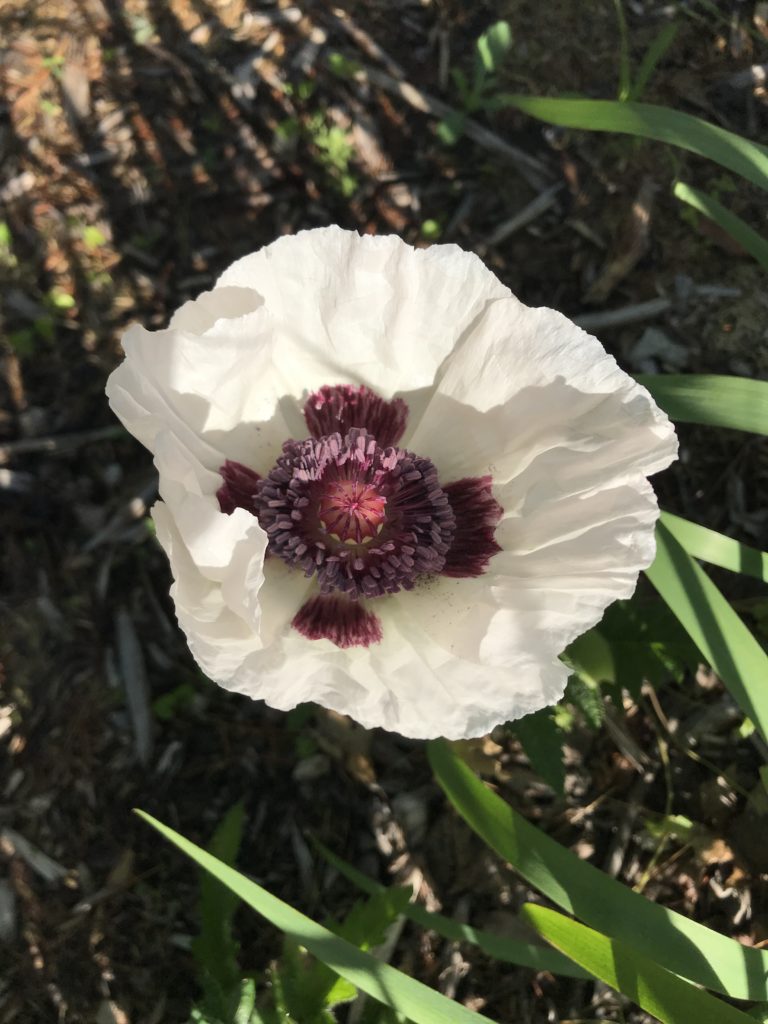 Color was key in my plant selection. In this area we have a lot of fescue grass and pine trees. These all fall into the cool green spectrum of color. To contrast that, I chose lots of reds, pinks and warm purples to populate the garden space. Purple and reds are not colors I like to use heavily in garden design, but it really works against all the cool tones of that area.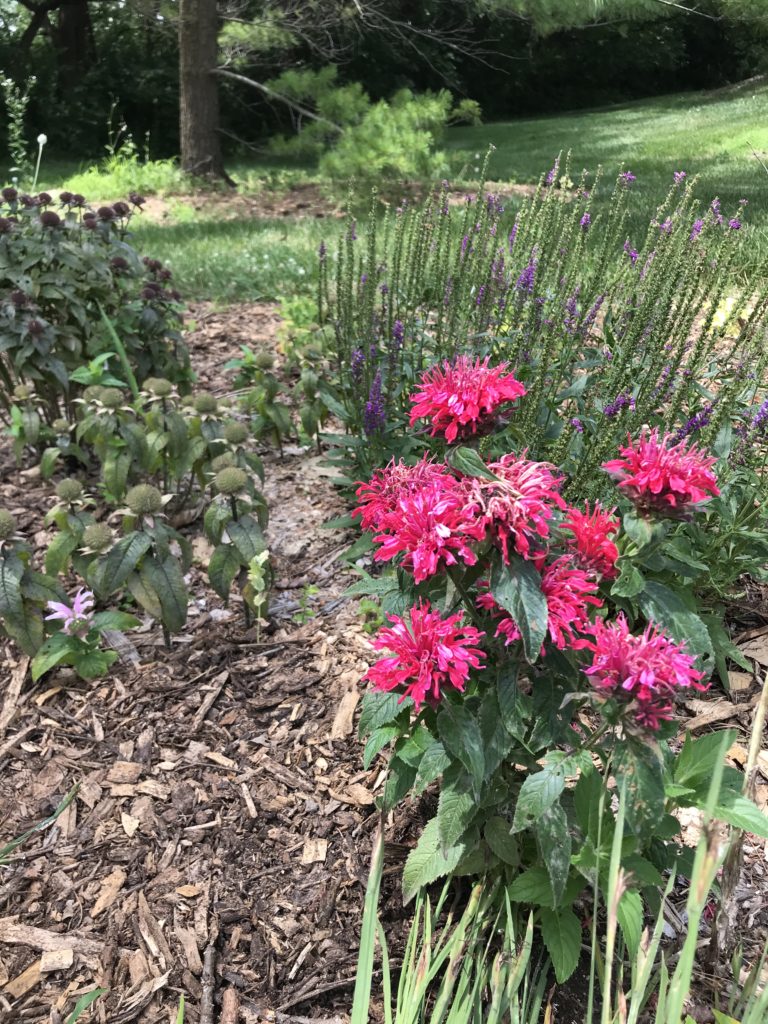 I stuck with mostly non-woody plants so that I can mow down this bed in the spring without fear of damaging a shrub. The only shrubs I included were 'Proud Berry' Symphoricarpos — the pink matte-finish berries are too cute to pass up! I placed the shrubs in the back of the garden so they are out of the way for maintenance of the rest of the bed.
Designing a cohesive, attractive new garden bed can be simplified by giving a little thought to these three important factors. If the thought of balancing light, color palette and bloom time still sounds overwhelming to you, email us to schedule a landscape consultation. We are here to help!