At FloraKansas Native Plant Festival our customers were surprised to see we offer Kansas native ferns. Perhaps they were surprised to hear Kansas even had native ferns! With our hot, dry summers and deep-freeze winters, Kansas does not seem like hospitable environment for delicate, shade loving plants. However, we have several naturally occurring fern species in the state that are hardier than you might think. They are fascinating to observe growing in the wild, but also make excellent additions to your shade garden.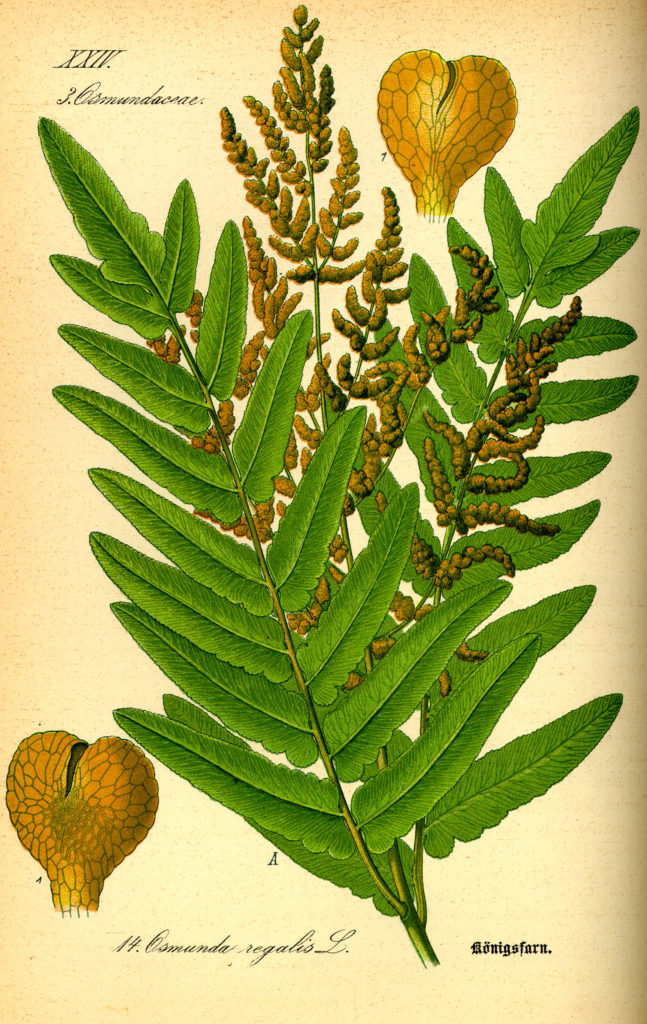 Royal Fern
Osmunda regalis var spectabilis

According to fossil records, the royal fern family (Osmundaceae) dates back about 365 million years. 3 to 4 feet tall (shorter in poor, drier soil), this fern becomes a large and impressive specimen in the shade garden. O. regalis var spectabilis grows happily in the far eastern part of Kansas and throughout the eastern third of North America. Royal fern has attractive bright green foliage and rust colored spore plumes. It prefers moist, somewhat acidic soil and shade though it can handle sun if the soil is kept wet. This fern can live up to 100 years if planted in the right location!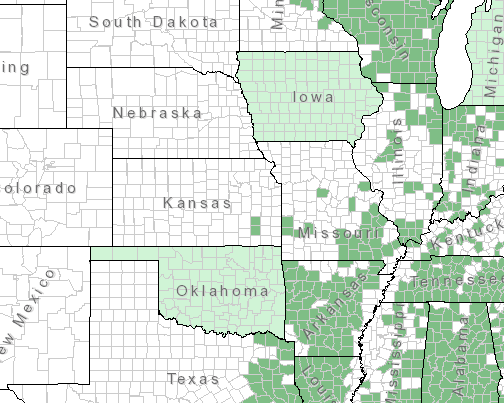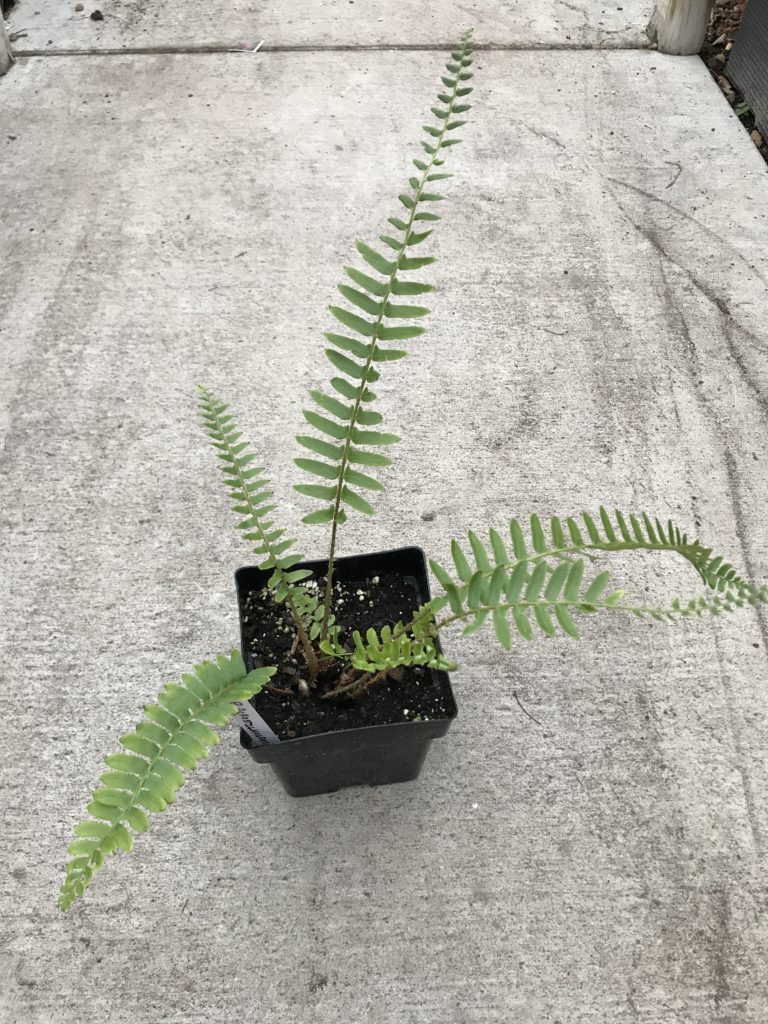 Christmas Fern
Polystichum acrostichoides
This festive native fern grows in far southeastern Kansas. According to Missouri Botanical Garden, it "…typically grows in a fountain-like clump to 2′ tall and features leathery, lance-shaped, with evergreen (green at Christmas time as the common name suggests) fronds." If you love boston ferns but want something perennial, this is a great option. When planted in an average moisture, shaded area it will spread slowly to form a colony.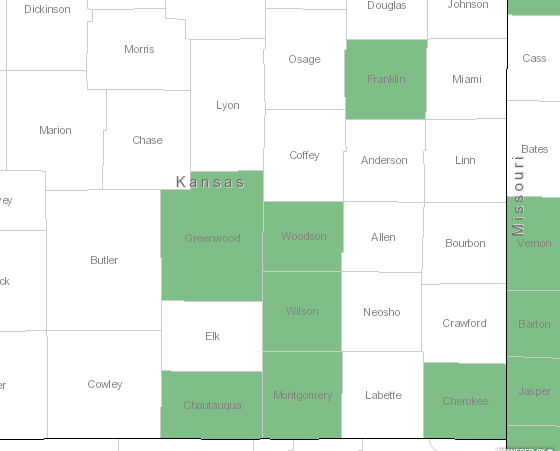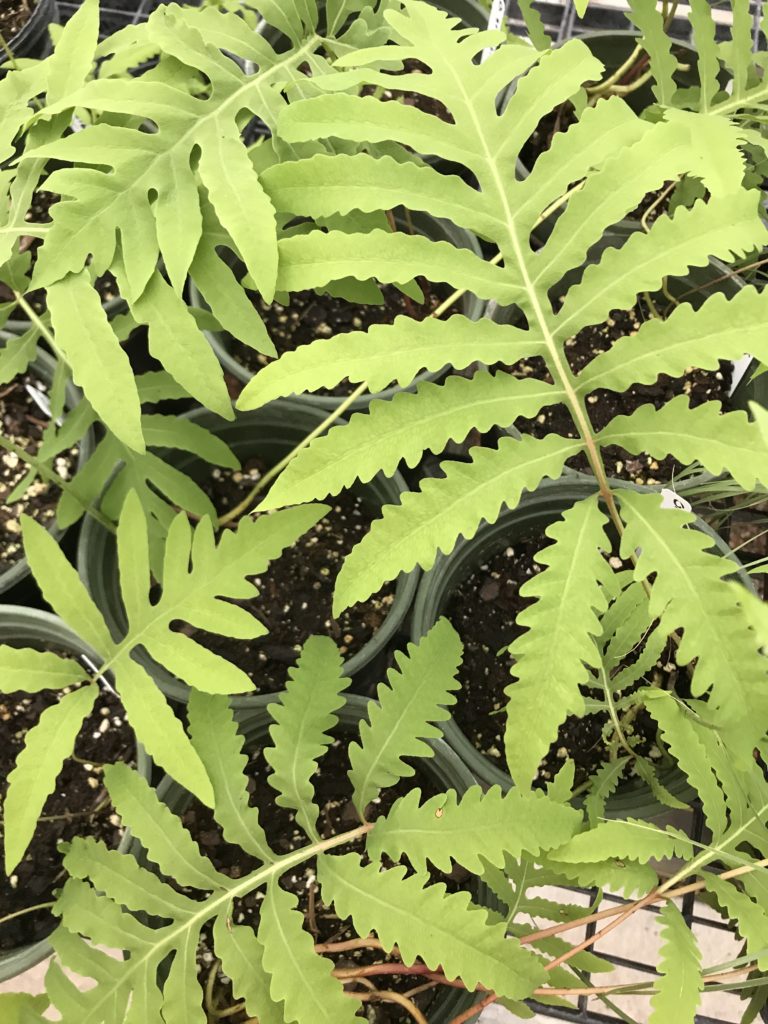 Sensitive Fern
Onoclea sensibilis
Onoclea is unique native fern, with arching fronds and oblong, creeping rhizomes. Getting its name from sensitivity to frost, O. sensibilis is surprisingly hardy. It can easily survive the cold dry winters in Kansas, Nebraska and even the Dakotas. This species is native to the eastern half of North America as well as far eastern Russia and China. According to Wikipedia, you can help your ferns survive the winter by leaving dried fronds on the plant instead of clearing them away.
There are many more native ferns I could include here, from the marginal woodfern found in Wilson, Elk, and Greenwood counties to the tiny rock ferns growing among the monoliths at Rock City in Minneapolis, KS. Get out and do some fern hunting, or buy a few at our fall sale to enjoy for years to come.