Last week, in early December, I did some work in my yard.  The day was warm, which made the work more enjoyable.  While I was working I made a checklist of all the things I need to get done in my yard before next spring.  My daughter Allyson is graduating from high school and we are having her graduation party in our backyard.  So the pressure is on to get it ready for the big event.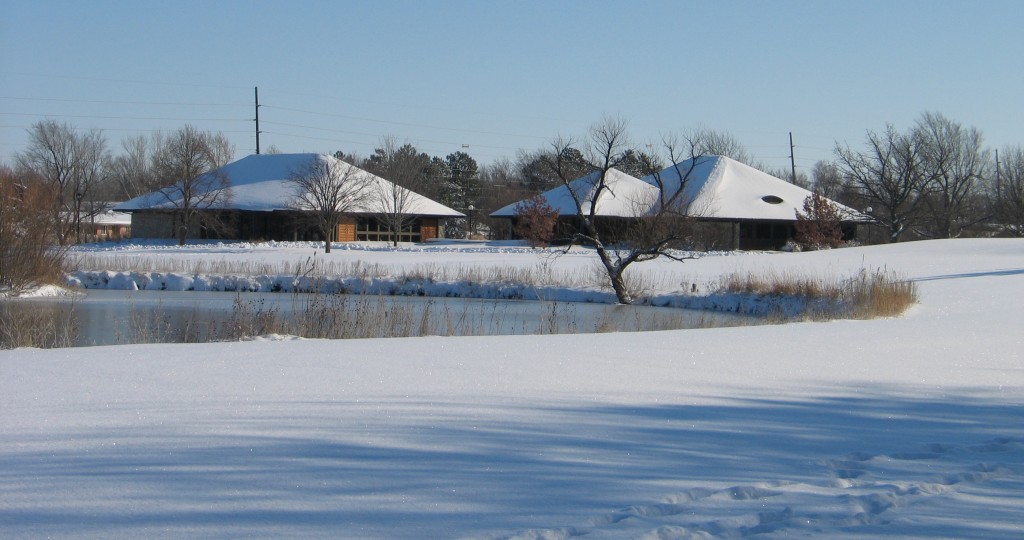 It may seem strange to be thinking about spring when it's cold outside, but in March and April, when things start blooming, you'll be glad you planned ahead. Here are some things you should definitely include in your winter garden checklist:
Leaf Collection
It is critical this time of year to continue removing leaves so they don't smother your grass.  Fescue lawns need sunlight even during winter months and a thick layer of leaves can stunt growth or kill the lawn altogether.
Pick Up Hoses and Drain Irrigation System
Unhook hoses from the faucet, drain them, roll up and store inside.  Hoses can deteriorate if left out through the winter.  The sunlight can be harmful and water left in hoses can cause damage due to freezing temperatures.  I drain sprinklers and irrigation systems that can be busted by prolonged cold weather.
Prune
Winter is the ideal time to prune deciduous trees because they are dormant.  Prune dead branches and shape trees.  Step back and look at the tree as a whole before pruning.  Envision what the tree will look like after the branch is removed.
Mulch
Landscapes can really benefit from a fresh layer of mulch.  Put down 2-4 inches of wood chips or any weed-free organic matter before the ground freezes.  Mulch keeps the soils temperatures more even, holds moisture,  slows runoff,  and controls soil erosion.  Newly planted trees and shrubs will benefit the most from mulch.
Clean Gutters
Before winter rains and snowstorms, it is a great time to clear away any leaves or debris that has collected in your gutters this fall.  Impeding flow causes ice buildup which is a safety concern when it falls from the roof.  Be careful and don't fall off the ladder.
Winterize Equipment and Tools
I run stabilized fuel through my power equipment and then drain the fuel tanks.  Gas left in the carburetors can do damage to them by deteriorating the components and aluminum parts.  A varnish can also develop which clogs small openings within the components.  Chainsaws, hedge trimmers, weed-eaters, and mowers will be ready to go next spring.  Clean, sharpen and store hand tools.  A thin coat of linseed oil will keep them from rusting.
Take Notes
What do you need to do next spring?  What plants will you need to fill the gaps in your landscape?  What are your dreams for your outdoor space?
Spring will come too fast.  So will Allyson's graduation.  It is hard to believe that 17 years have passed already.  People kept telling me that she will grow up fast.  They were right.  We look forward to that graduation day with anticipation and a lot of fear and trembling.  Hopefully, my backyard will be ready, because I know I will not be ready for that day.