The Arboretum greenhouse is warm and alive this time of year, beginning to fill up with stock for FloraKansas Native Plant Festival. FloraKansas is our largest fundraiser, and takes a lot of prep work. Luckily, I relish my time spent time in the greenhouse, so it is a welcome change of pace from the snow-shoveling and office work of winter. Here is a behind the scenes look at how it all comes together in just a few short months.
Each spring we receive about 15,000 plants. Many plants come to us as plugs — pre-grown plants that are transplanted into sale-size pots. This is an economical and user-friendly way for us to plant thousands of plants without the risk associated with caring for tiny seedlings. We order plugs from lots of native plant nurseries around the country and around the state to ensure a nice variety for our customers.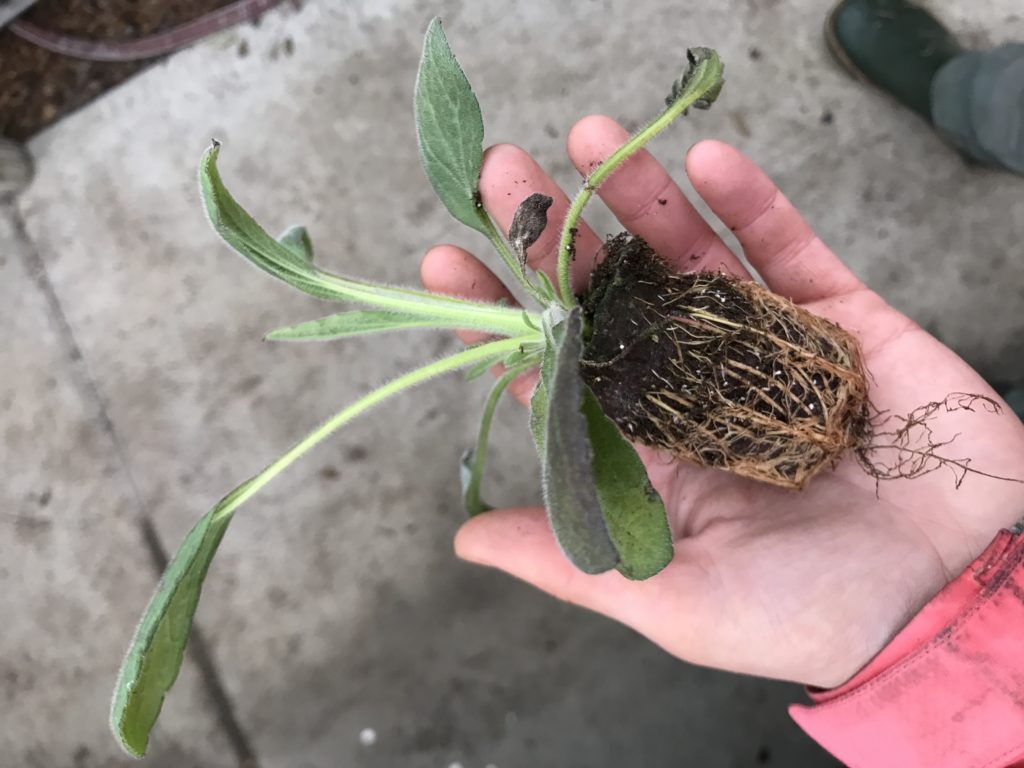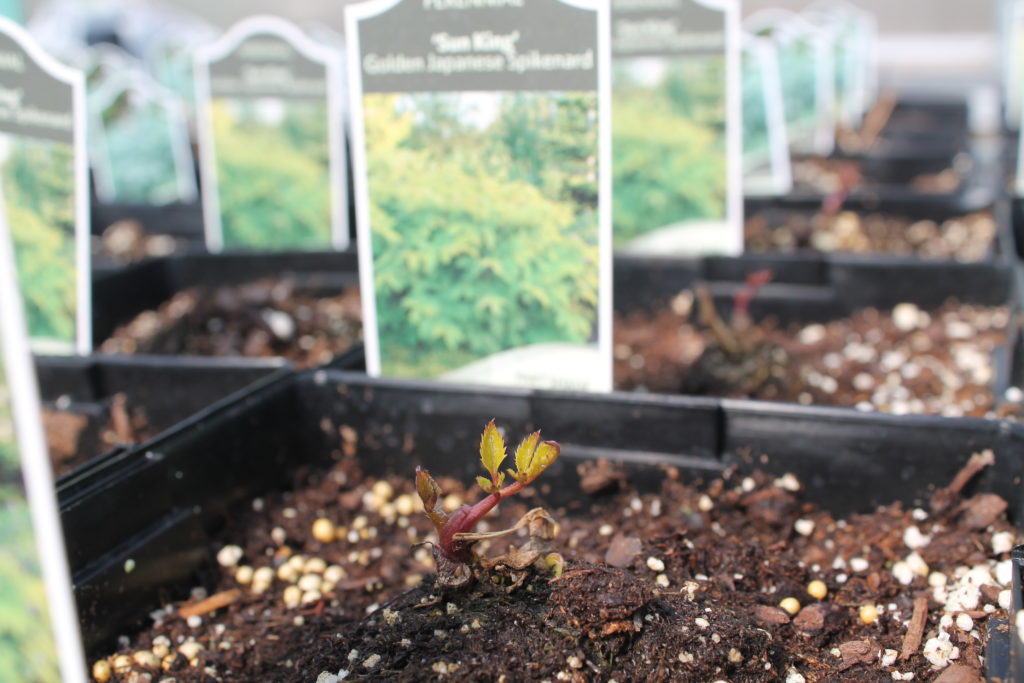 Sometimes we seed our own plants with seed we have collected or purchased from a trusted source. Though this is very tedious and time consuming, it is so rewarding to see those little sprouts poking through the soil! We then use a fork to tease apart the tiny roots and plant them into individual pots.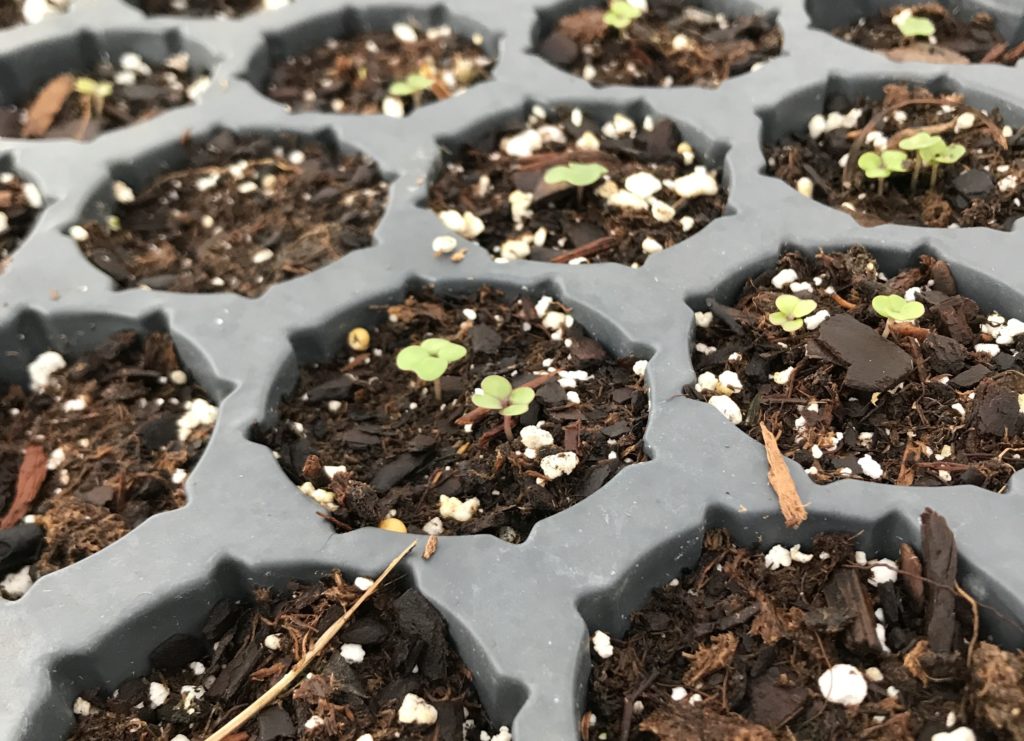 We heat the greenhouse with industrial heaters during the cold nights of February and March and vent with large fans during the day. Keeping plants at optimal growing temperature helps them green up in time for the sale. Surprisingly, during a sunny day in spring, temperatures in the greenhouse can reach 90 and 100 degrees Fahrenheit quickly, even though it is cold outside!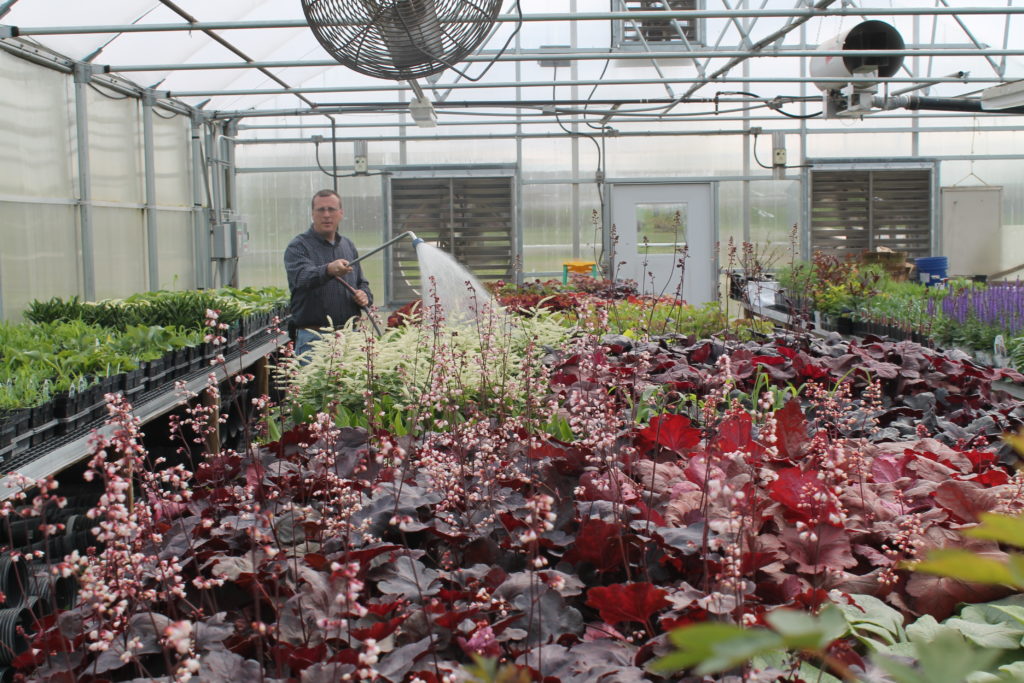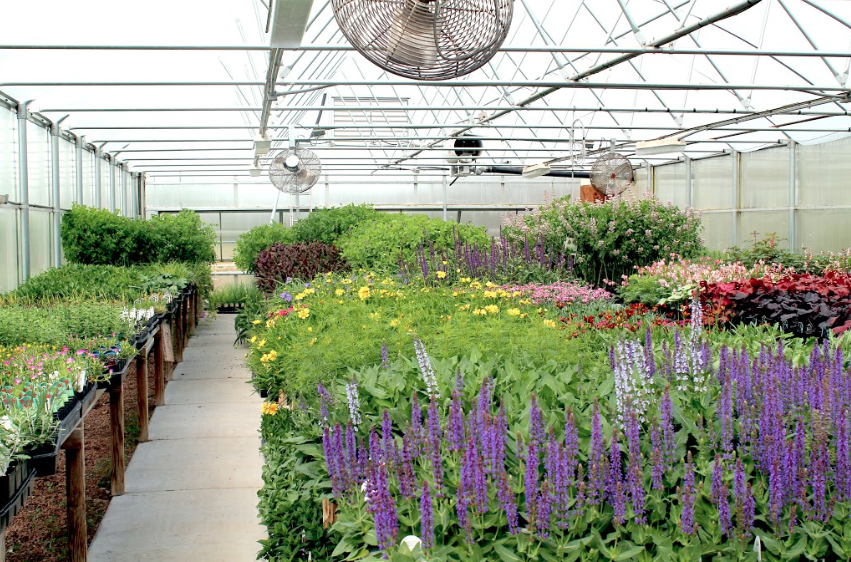 FloraKansas would not be possible without volunteers. They transplant, water, sweep greenhouse isles, load and unload trucks, and so much more. I couldn't possibly do all of those tasks by myself! And that doesn't even include the many volunteers who help us on the days of the event, cashiering and helping customers to their cars. FloraKansas is a great time to be an Arboretum employee — surrounded by enthusiastic volunteers who support our mission, it makes the job easy. If you would like to volunteer at FloraKansas or otherwise, click here for more information.
I hope to see lots of our blog readers at the spring sale! It is a wonderful time to talk face to face with our members and supporters. Come see us soon, and pick up a few native plants while you are at it.