Many people who visit our FloraKansas Plant Sale are very interested in converting their gardens to using native plants, but they often are unsure of which plants to put together and in what configurations. Here are a few tried and true combinations that I have enjoyed, both in our plantings at the Arboretum, and at my home. I hope these suggestions start to get your creativity flowing.
(In addition, you may want to check out these other resources: Landscaping Recipe Card, Establishing Native Plants, and Other Native Plant Landscape Designs)
Perennial Gardens Using Natives
Use these native plant combinations in either a foundation or island planting. Each garden can be modified to fit your space. These plant combinations have been carefully selected to provide year around interest with minimal maintenance required, and will attract a diverse group of pollinators.
PERENNIAL BORDER-SUN
Five Panicum 'Northwind' and five Baptisia 'Pink Truffles' in the back row, alternating
Seven Aster 'Raydon's Favorite', middle back row
Seven Penstemon 'Dark Towers',  middle front row
Seven Solidago 'Little Lemon' and seven Bouteloua gracilis 'Blonde Ambition' in the front row, alternating
PERENNIAL BORDER-SUN Less than 36 inches tall
Seven Panicum virgatum Cheyenne Sky' in the back row
Seven Agastache 'Summer Love'  in the middle back
Five Echinacea paradoxa and five Schizachryium 'Standing Ovation', alternating in the middle front
Five Aster 'Snow Flurry', five Callirhoe involucrata and five Bouteloua 'Blonde Ambition alternating in the front row
ISLAND PLANTING-SUN
Three Cephalanthus 'Sugar Shack' (Center)
Five Schizachyrium 'Blue Paradise', five Liatris spicata 'Alba', three Butterfly weed, alternating in the middle row back
Five Aster 'October Skies'' and three butterfly weed middle row front
Seven Oenothera macrocarpa and seven Prairie Dropseed, alternating front row
SHADE
Three Oakleaf Hydrangea, back row
Five Solidago caesia, middle row back
Five Aquilegia canadensis and five Polygonatum biflorum, middle row front, alternating
Nine Carex eburnea, front row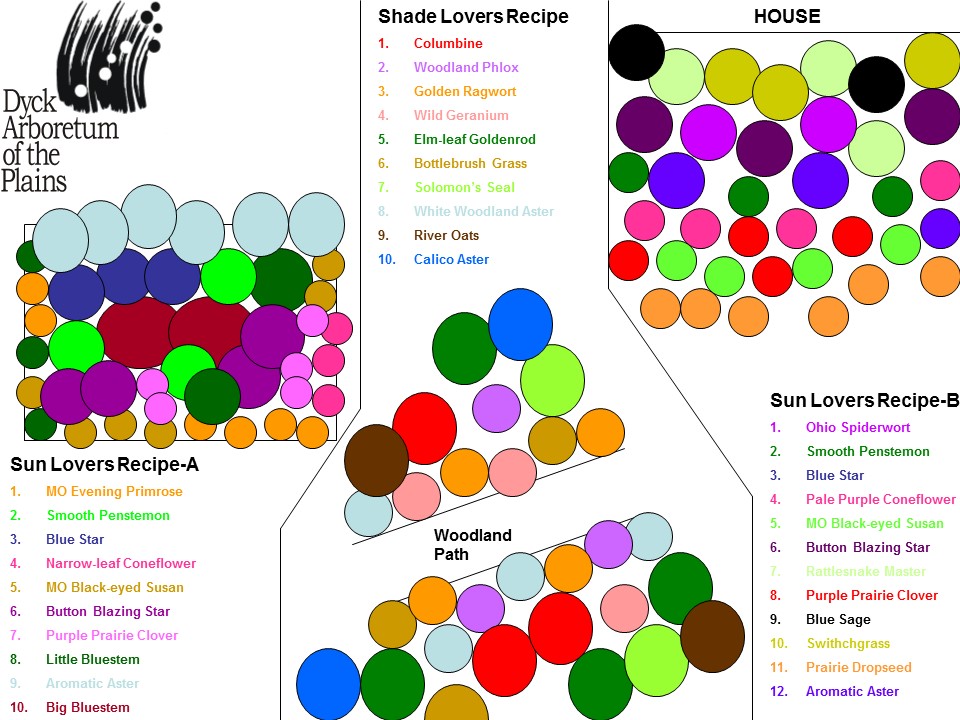 Plants for containers
These combinations will provide interesting colors, textures and blooms throughout the growing season. Each list of plants are for larger pots that are at least 12-18 inches in diameter. Place center plants in pot first, then arrange other perennials evenly around the rim of the container.  I really enjoyed my potted native plants last year.  It was amazing to watch the pollinators come up to my back deck.  It was like having a front row seat.
SUN
Three Coreopsis 'Cosmic Eye'
Two Heuchera
One Gaura 'Rosyjane'
One Schizachyrium 'Twilight Zone' (Center)
Three Agastache 'Raspberry Summer'
One Panicum 'Northwind' (Center)
Three Monarda 'Grape Gumball'
One Physocaprus 'Tiny Wine'
Three Agastache 'Kudos Yellow'
Three Bouteloua 'Blonde Ambition'
SHADE
Three Heuchera 'Autumn Leaves'
Three Carex appalachica
One Solidago odora (Center)
Three Native Ferns
Two Wild Ginger
One Aruncus 'Misty Lace' (Center)
PART SUN
One Rhus 'Tiger Eyes' (Center)
Two Heuchera 'Obsidian'
Two Aster divaricatus 'Eastern Star'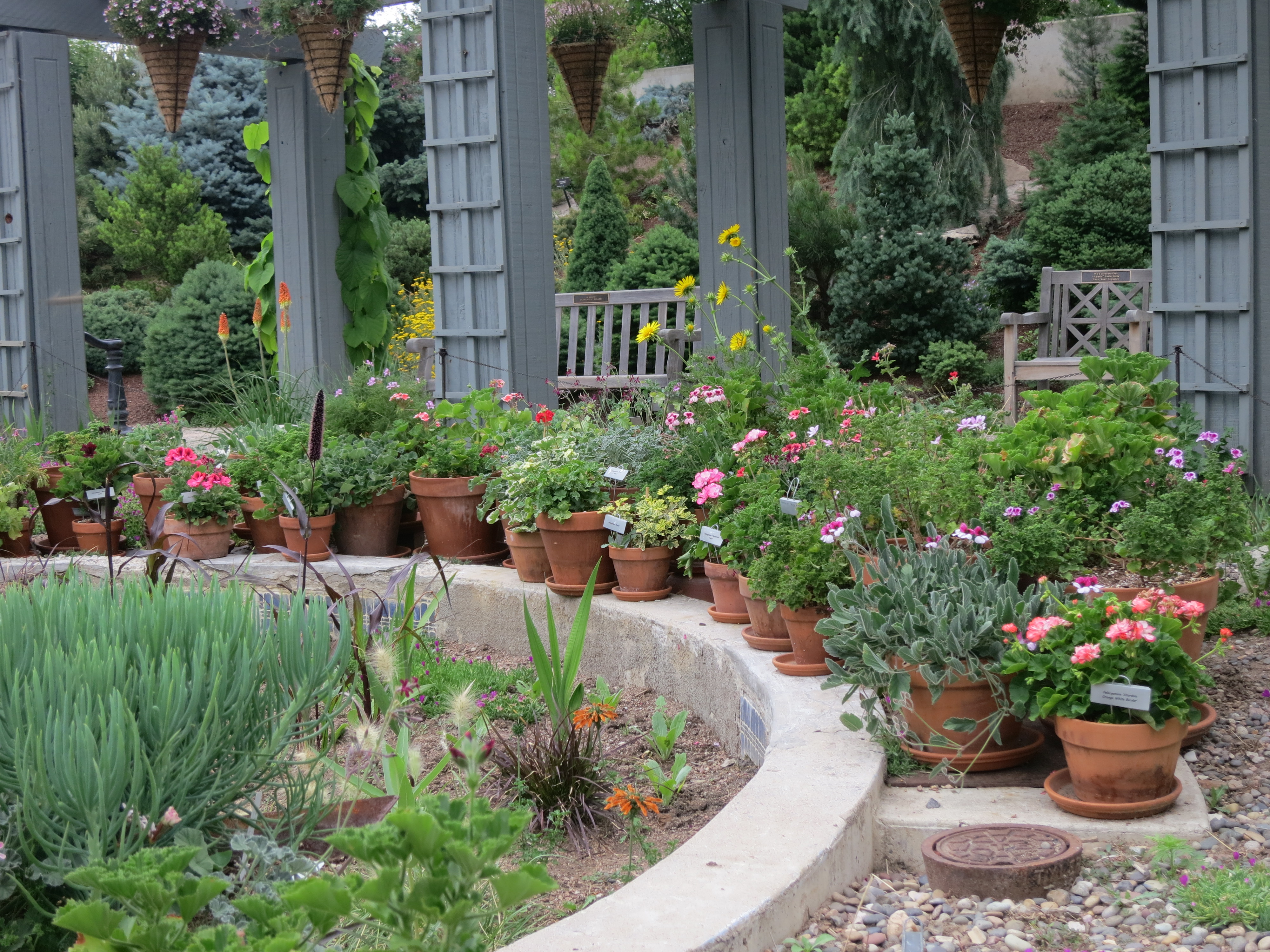 These are do it yourself native plant combinations that will work well, if matched to your landscape.  They will provide easy care, attract a wide variety of wildlife, while providing beauty for your garden.  Just choose a set of plants that fit your area or pot.
As the saying goes, "…if you build it they will come" or in this case "…if you plant it they will come."  Have fun in your garden this year.