In the late summer and early fall, it is a good time to evaluate how your landscape has performed.  What plants have thrived and which plants have disappointed you? I take notes of these plants and plant more of the good ones and fewer of the bad ones. Fall is a great time to plant just about anything and to fill some of those holes in your landscape. I would also think about moving the under-performing plants to a more ideal location. You can move them next March or April.
One of the plants that has done well again this year in the Arboretum is Letterman's Narrowleaf Ironweed. It is a reliable drought-tolerant wildflower that requires little to no extra irrigation.  In fact, too much water makes it floppy and unhappy. Plants like that are rare and should be utilized more, in my opinion.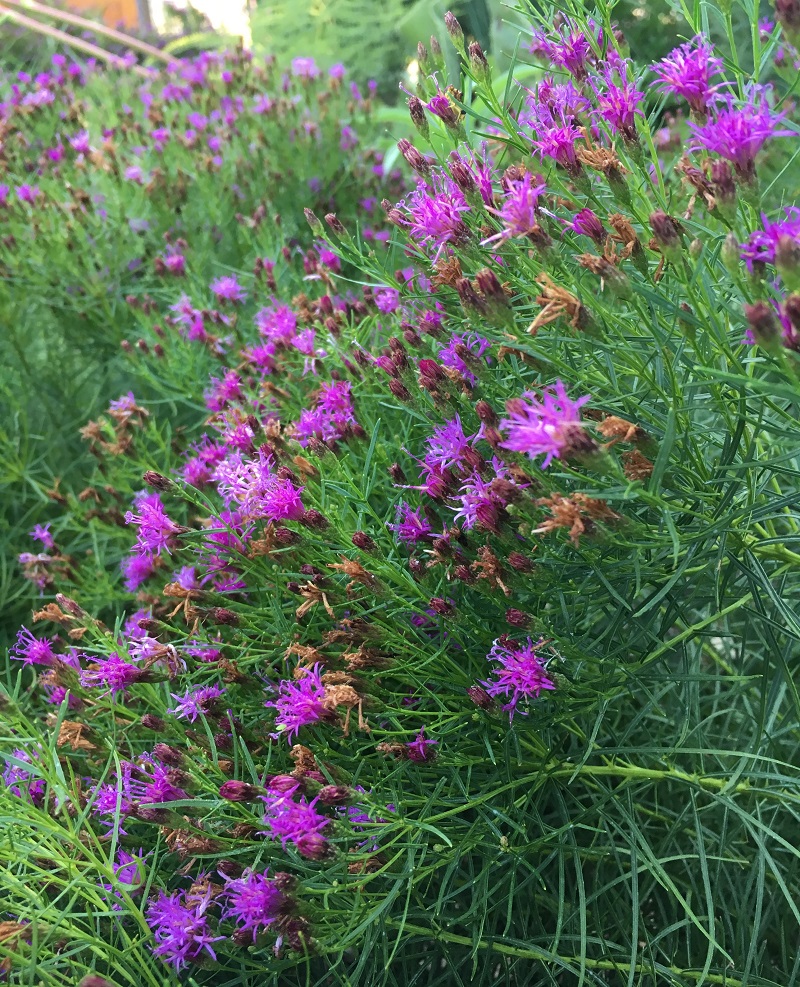 Right now, in late August, it is covered with exploding deep purple flowers atop the sturdy upright stems. The narrow leaves whorled around the stem remind me of narrowleaf bluestar (Amsonia hubrichtii) , except these are even more narrow. These leaves combined with the attractive frilly flowers give it a soft, pleasing texture.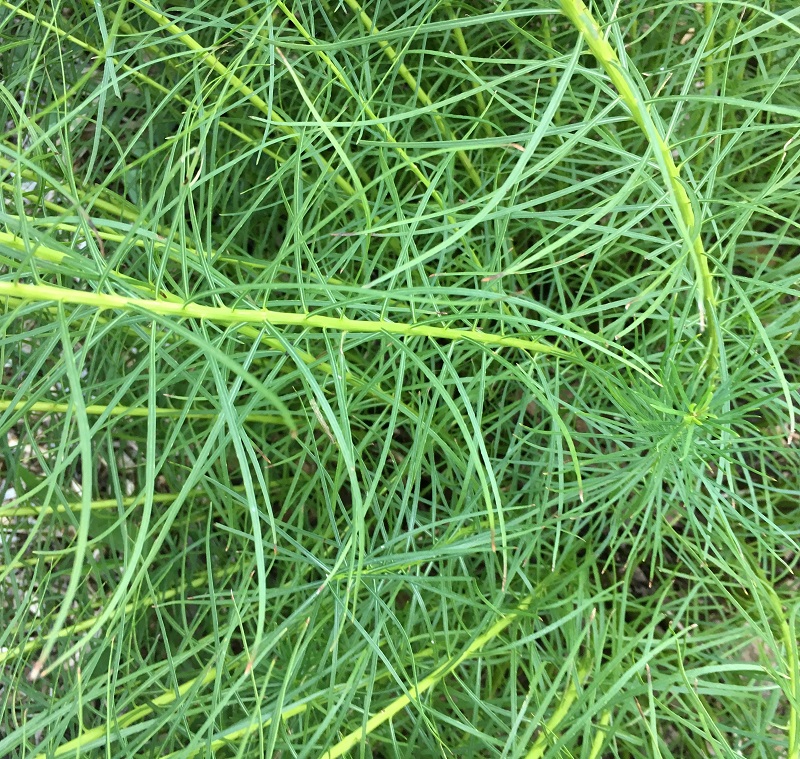 Ironweed is named for its tough stem. Iron Butterfly Ironweed is the diminutive cousin of the pasture ironweed. Typical prairie ironweed is coarse and tall, but Letterman's Narrowleaf ironweed is more refined. The parent species Vernonia lettermanii is quite rare and can be found in Arkansas and Oklahoma.
In late summer, the flowers are just what butterflies and other pollinators need as they migrate or prepare for winter. The flowers are swarmed with all sorts of butterflies, skippers, moths, and bees. In the Arboretum, we plant them in sunny gardens with medium to dry soil. They can take some shade, but have a tendency to flop.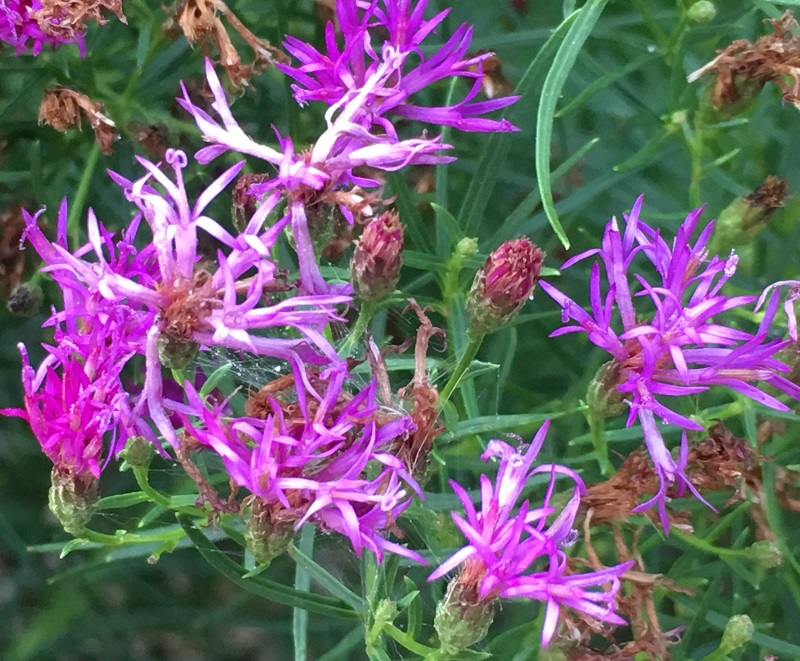 Vernonia lettermannii 'Iron Butterfly' is a lovely accent plant for your wildflower garden. It combines well with native grasses such as little bluestem and prairie dropseed.  Black-eyed susans, coneflowers, asters and goldenrods grow in harmony with narrowleaf ironweed.  If you need a tough plant for that scorching hot place in your yard, give it a try. I think you will be pleasantly surprised. We will have this wonderful plant along with many other wildflowers, grasses, shrubs and trees at our fall FloraKansas plant sale.
Vernonia lettermannii 'Iron Butterfly' is one of Piet Oudolf's "Must Have" plants. I agree that it is a garden-worthy plant.