I have said it before that fall is my favorite time of the year.  It means that the hottest days of summer will be replaced by autumn's cool mornings and warm afternoons.  The landscape is transformed by subtle, incremental changes that are unique every year.  I have seen hints that these shifts are already happening, which is exciting.  As a gardener, I gain a deeper appreciation of autumn's exquisite beauty each year.
Fall should be the crescendo of your garden.  The culmination of your time and effort with every element fitting harmoniously together.  So how do you set the stage to make a grand statement with your landscape in the fall?  Here some essential elements that I consider as I design a garden, especially if you want to create a show later in the season.
Textures and seedheads
When you look at a prairie in the fall, native grasses dominate the landscape.  They are in full bloom with interesting seedheads and colorful stems.  Grasses provide texture and movement in the garden, plus they are extremely hardy.  They move with the gentlest breeze and rustle as the north wind ushers in cooler weather.  I like to use grasses as backdrops for other perennials.  The dark brown coneflower seedheads really stand out in the slender red stems of little bluestem.  The red leaves of Penstemon 'Dark Towers' look great with Panicum 'Northwind' switchgrass.  Mix and match grasses with perennials both tall and short.  You really can't go wrong by taking advantage of different types of leaves and including native grasses in your design.
Layers of Plants
Layering plants is the best way to mimic nature.  It is critical to have the canopy of trees stair stepped down to understory trees and shrubs extended outward with native wildflowers and grasses.  Each of these layers can have a diverse selection of plant material that adds form, structure, and beautiful fall colors.  Everything that wildlife needs for survival can be included in these layers as well.  Place maples and oaks in the back with dogwoods, viburnums, serviceberries and crabapples in the middle layer, and a host of wildflowers, grasses, and shorter shrubs such as sumac spreading into the sunlight away from the shadow of the trees.
Interesting Lines
I develop eye-catching lines and curves either through the use of plants or edging.  Curves can lead you through the garden or take you gently around a corner to reveal a piece of art or focal point.  Rather than straight lines, try undulating your borders.  It gives the illusion of extra space while drawing your eye along the border.  Also, curves relieve the linearity of most gardens.  I use 'October Skies' aromatic aster or shorter grasses such as Bouteloua 'Blonde Ambition' or prairie dropseed along these borders for dramatic effect.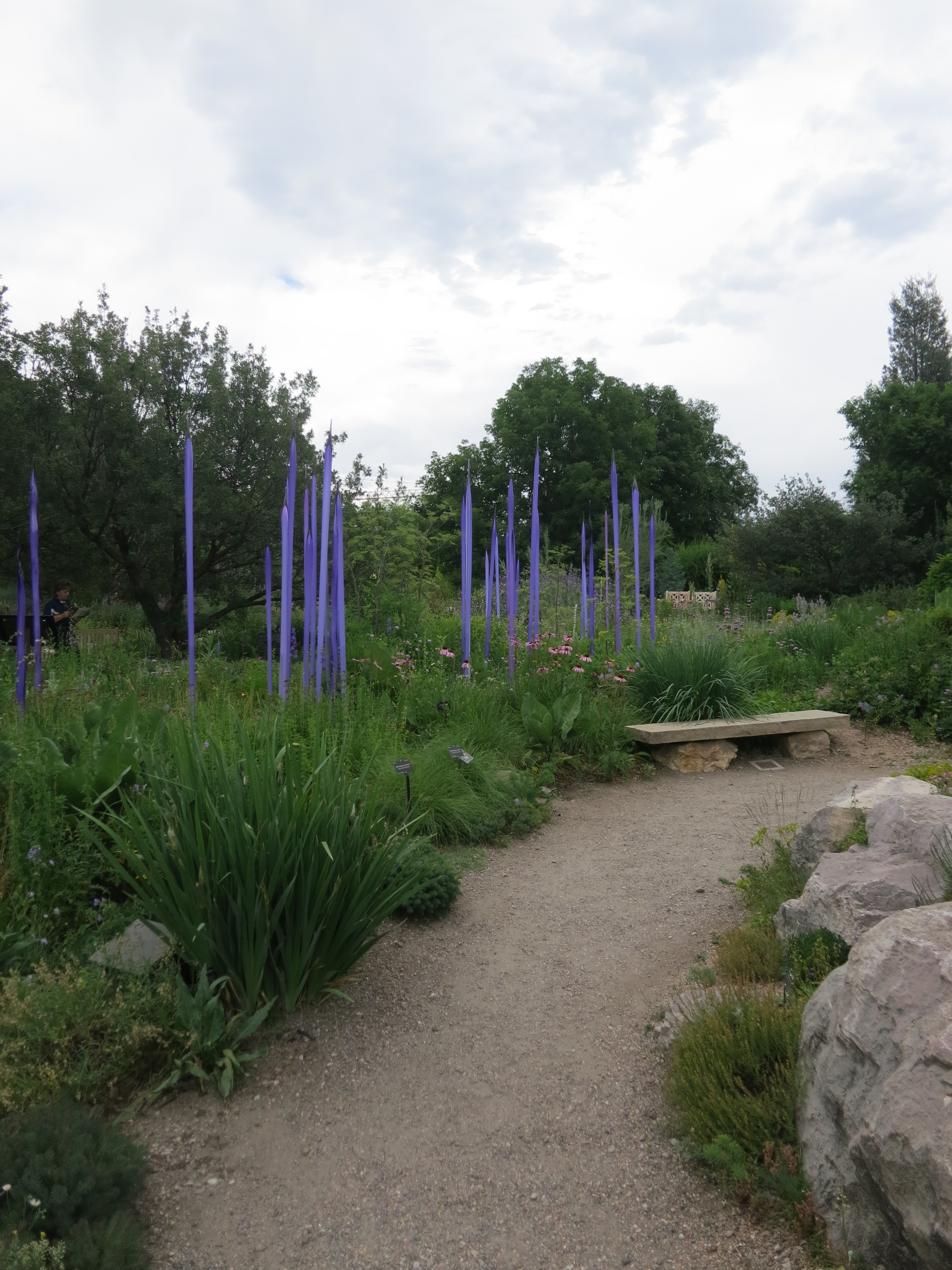 Fall Color
You can enjoy a colorful fall garden through leaf color or blooms.  Maple trees like 'John Pair' or 'Autumn Splendor' develop beautiful fall color.  I love the blooms of Asters and goldenrods late in the season.  They extend the blooms well into September and October.  Native grasses are transformed from green to splendid shades of reds, oranges, and yellows.  Amsonia hubrichtii turns butter yellow and a large mass of them is quite stunning.  This is one of my favorite plants because it has multiple seasons of interest.
Use of light
The lower angle of the autumn sun can transform a garden.  Take advantage of its glow with bright fall colors and interesting forms. The late evening light illuminates native grasses in exquisite ways.  'Tiger Eyes' sumac with its chartreuse foliage that changes to oranges and yellows as the season progresses can brighten up a dark corner of your garden.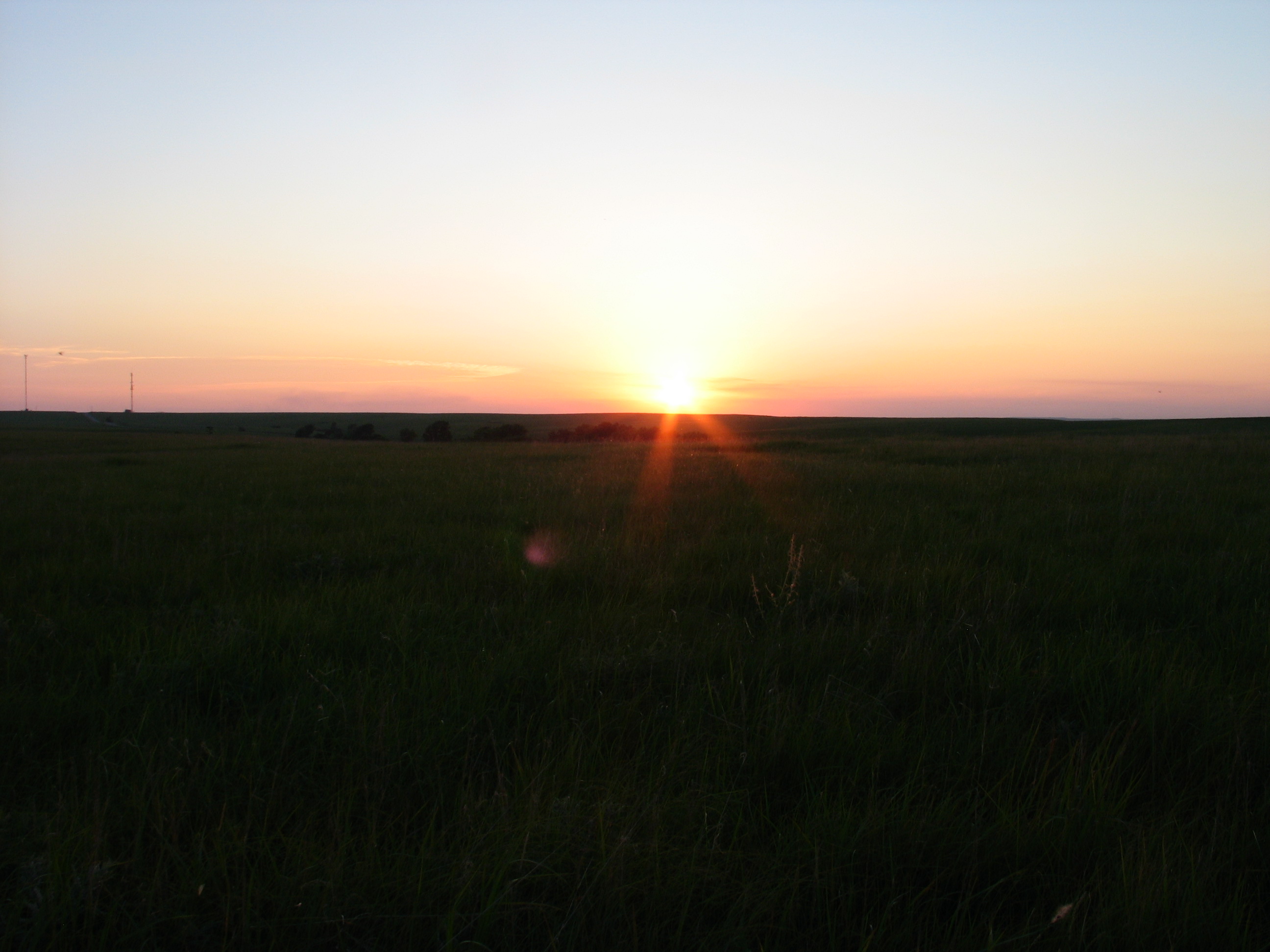 Frame the Views
Look for areas in your garden worth highlighting such as an arbor, a bench or a piece of art.  You can leave a narrow swath of lawn with perennials and shrubs on either side that lead to this focal point.  Interesting lines and diverse plants will only add to the intrigue and beauty of this space.  It is another trick you can use to draw people into the garden.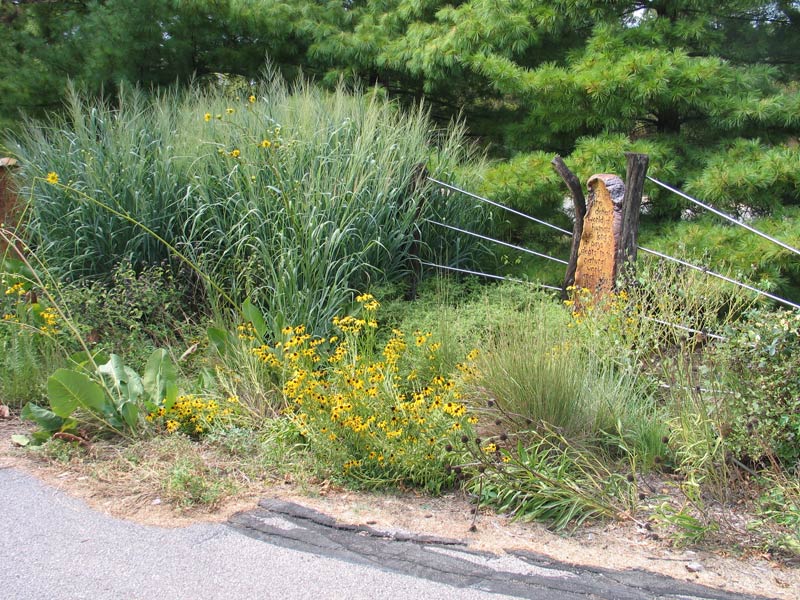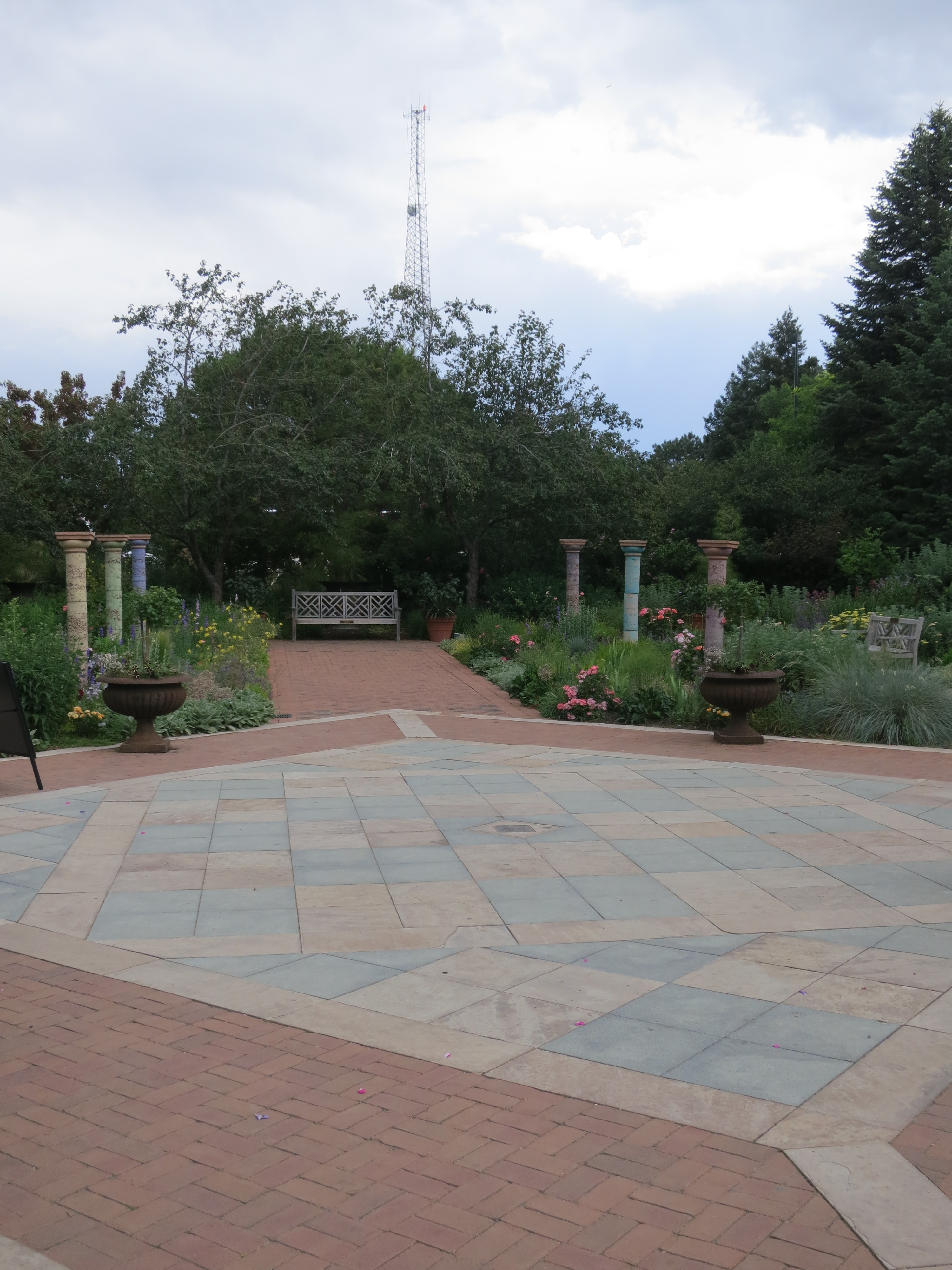 In fact, all these elements will draw you into the garden this fall.  They will help you transform your landscape into a beautiful and functional space.  By thinking about or adding just of few of these elements, you will be rewarded as your garden transitions from summer to fall.