As we persevere through the winter months, I am thankful February only has 28 days. This short month seems to go on and on.  If we could get past February, then spring is right around the corner. I know there is still plenty of winter left, but by March, things begin to change.
"Thirty days hath September, April, June, and November. All the rest have thirty-one, except for February, which is cold, so make it go quick."

– adapted from an English nursery rhyme
That is not exactly how the saying goes, but as I look out my window this cold morning, I am thankful February is short. It also makes me aware of the importance of creating a garden that can be enjoyed even in winter. A four-season garden takes planning. Here are some ideas to think about that will make your landscape more robust and interesting in all seasons of the year:
Add a variety of plants
Typically, gardens are "one hit wonders". They excel in spring or early summer, but fade the rest of the year. This is mostly because our gardens are heavily planted with early season bloomers and short on plants with late season interest. We choose plants to include in our gardens that are blooming in the gardens centers we visit and neglect grasses and late season perennials that are not blooming yet. A four-season garden incorporates diverse varieties with staggered bloom times and textural elements.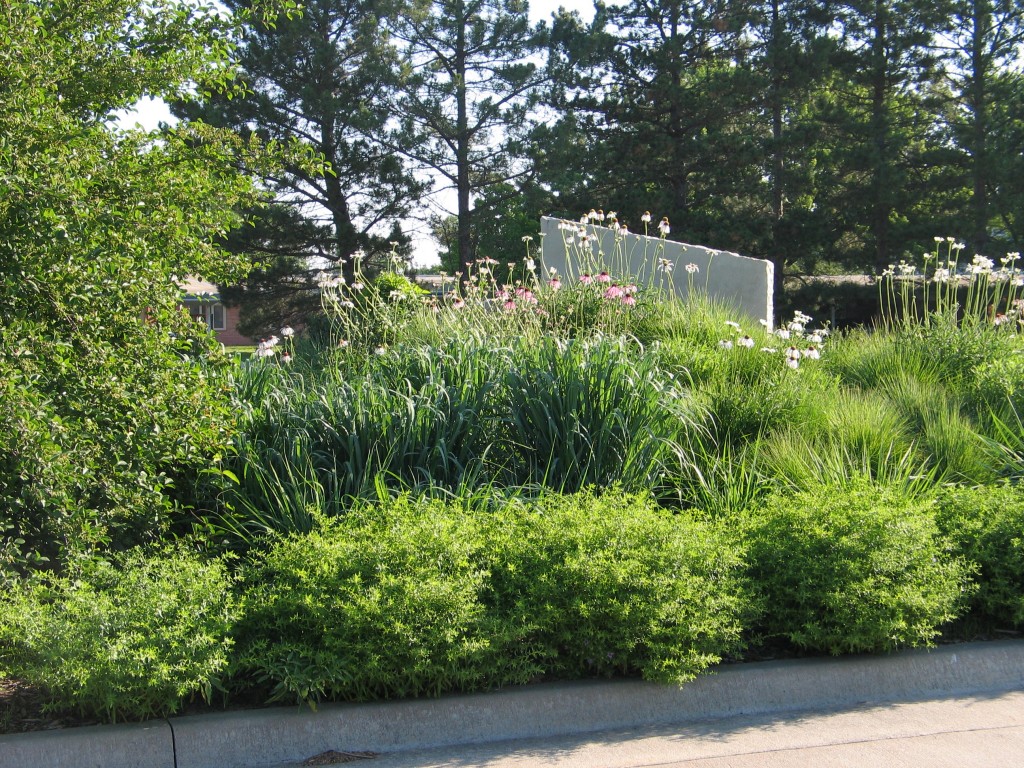 Plants out of bloom
It is natural to first notice the blooms of perennials. We all want wildflowers that look beautiful in bloom and attract a bunch of different pollinators to our gardens. However, with a four-season garden, equal importance needs to be placed on plants as they emerge in spring or after they bloom. Do these plants have interesting forms, textures, seed heads and architecture that can be highlighted or emphasized? The secret to achieving a four-season border is selecting plants that continue to provide an attractive overall shape both before and after flowering.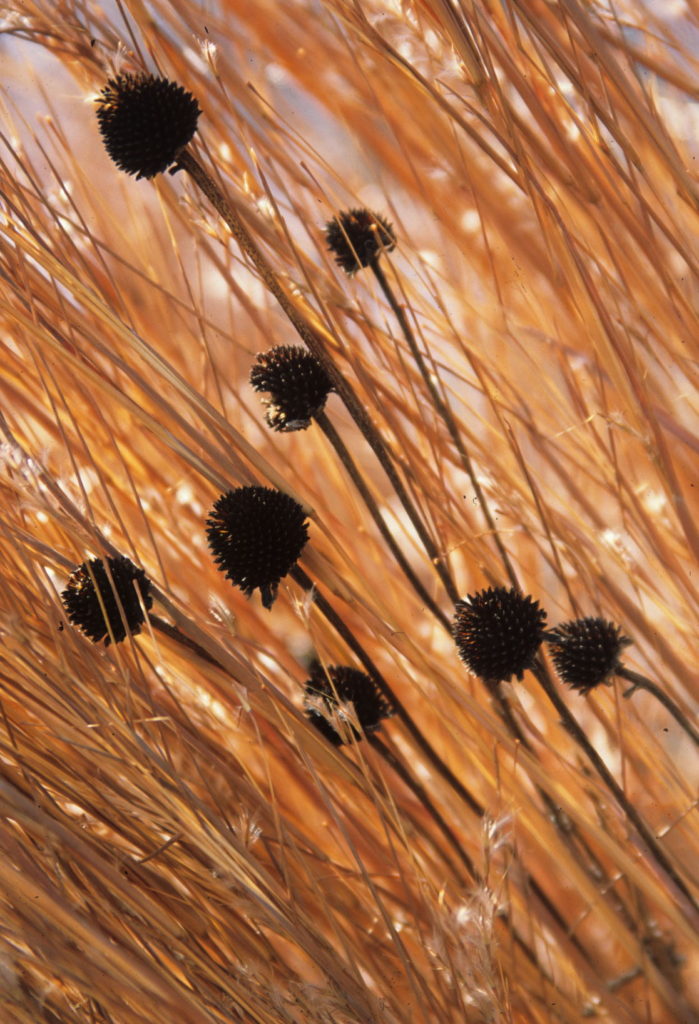 Create layers
Plants live in communities. Within these natural communities, all the gaps are filled, from floor to canopy. Ground covers intertwine around larger perennials, which grow up to the under story trees and shrubs. Generally, taller trees provide the backdrop to your gardens, but the layered effect can be achieved with wildflowers, grasses and a few strategically placed shrubs. Planting in layers mimics the densely planted prairies or savannas we admire. Layering plants with differing heights, textures, forms, architecture and bark is attractive any season of the year.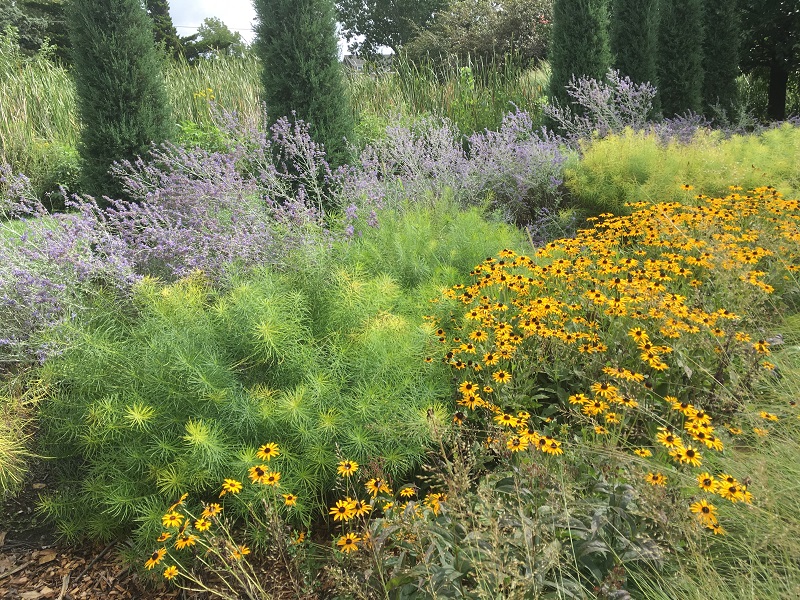 Do your home work
It takes time to learn what plants grow best in your landscape. Make a conscious effort to see the gaps in your garden. Plan to add elements that provide interest at times in the year that are weaker or sparser than desired. As always, match plants to your site conditions. Many plants have multiple seasons of interest besides when they are in bloom. Learn how to incorporate these perennials.
It's not easy being brown
Each season has a unique beauty. Winter is often overlooked but the different hues of brown along with textural elements and architecture add interest to the landscape. These subtle foliar elements are great as they move with the wind or capture snow that falls. A few focal points that stand out in the stark winter landscape can make a difference in completing your four-season garden.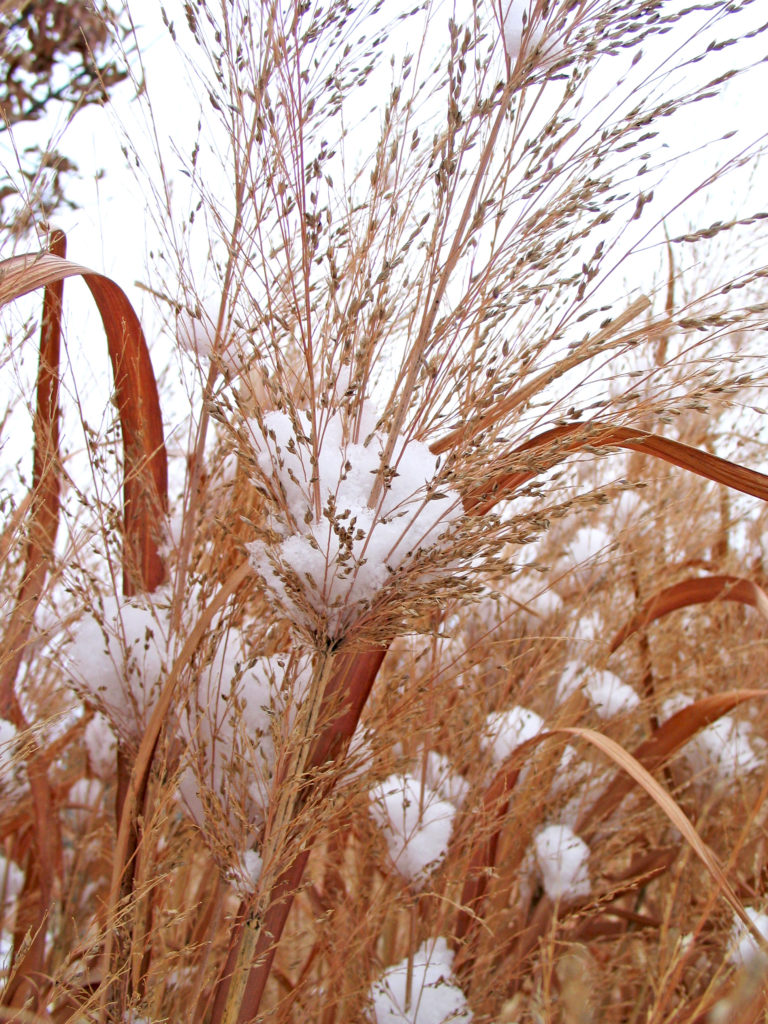 Winter can seem long, but that doesn't mean you cannot enjoy your garden.  Four seasons of interest and beauty can be just a few additional plants away.  I love to see the birds eating the seeds from the wildflowers outside my window.  The grasses moving with the wind are nice, too.  I know spring is coming, but for now, I appreciate what I see.