This year we have been facing many environmental challenges from wind, drought, torrential rain for a lucky few, and now soaring temperatures. Nobody said gardening in Kansas would be easy. One of the more common problems we see in spring is wilting plants, especially those that are newly transplanted. This is true after the big rains last week and now the heat of this week. The new gardener may wonder – "what's wrong with my plants?"
Saturated Soils
The heavy rain has resulted in saturated soil. Plants need water, but standing water for hours or even days depletes the soil of valuable oxygen. The roots need oxygen present in the soil, but as voids are filled with water, the oxygen is removed and root systems can become damaged. The fine root hairs die from lack of oxygen. These fine hair roots are vital for water and nutrient uptake by the plant. Whether it is a perennial or vegetable crop like tomatoes, the plants wilt because the uptake of water has been interrupted.
Will the wilting plants recover?
A number of factors affect the plant's ability to overcome a flooding episode. How long the plants were flooded, drainage away from the root system, type of soil, type of plants (think about their natural habitat: some plants appreciate wet soils while other don't), and how long the plant has been established. A newly established plant will be more affected than a mature plant.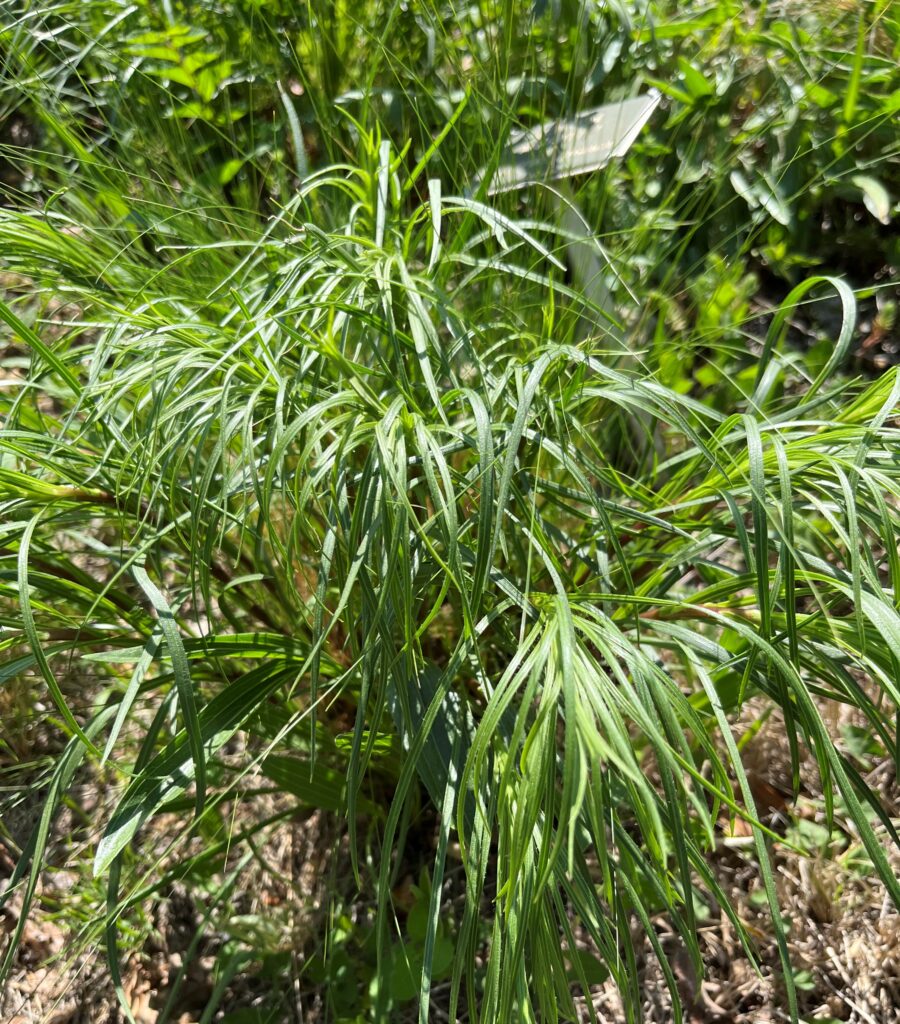 Many vegetables crops are sensitive to flooding or saturated soils, but if the soil dries out quickly they will usually recover on their own with no help from us. Heavily mulched plants with more than two to three inches of mulch tend to stay wet too long for many perennials. If you see this wilting happening, check soil moisture. The mulch is not allowing the soil to dry out and may be damaging the roots. Rake back the mulch for a few days to encourage the soil to dry out.
If the soil stinks, then it has transitioned into an anaerobic state and everything is killed in the soil, including microbes and roots. Not a good situation. At this point it is very difficult to bring a plant back, because it is too badly damaged. Native plants generally appreciate good drainage. Root rot or crown rot are two of the most common problems, because the soil stays wet too long. As an example, narrow-leaf coneflower (Echinacea angustifolia) grows on rocky hillsides with keen drainage and no standing water. Planting one of these coneflowers in a flat garden with heavy clay soils is a recipe for disaster.
This time of year, gardeners should also be on the lookout for increased incidences of diseases such as early blight and powdery mildew. Humidity and excess moisture can quickly damage plants with these diseases, too.
Yellow Leaves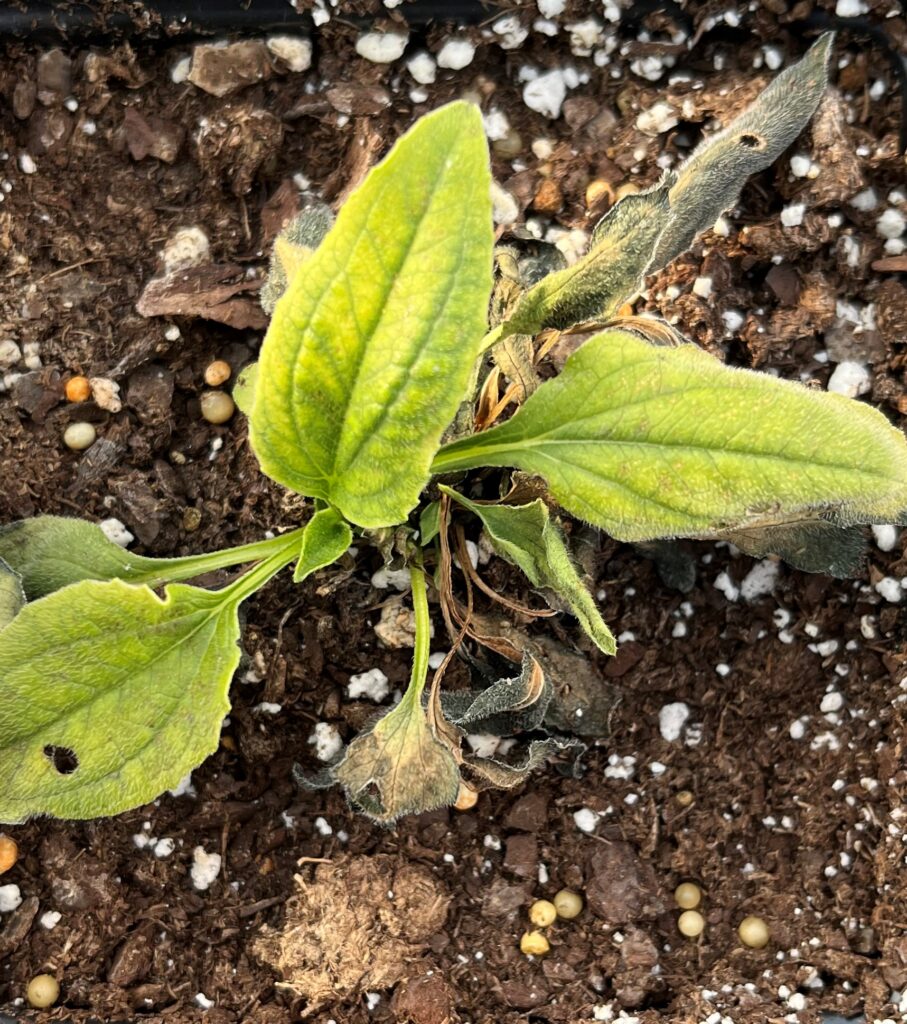 Yellowing foliage can also be a problem after a heavy rain event. This is a visual indicator of compromised roots, but also the leaching out of nitrogen in the soil. Nitrogen is mobile in the soil and moves downward away from roots with moisture. An application of slow-release fertilizer like Osmocote or a liquid fertilizer will green the plant back up over time.
I only recommend fertilizing fully established perennials, i.e. plants you put into the ground last year. Fertilizing newly planted perennials will cause excess top growth without a sustaining root system. With native wildflowers and grasses, it generally takes three to five years to develop a sustaining root system.
To avoid these problems, it is critical to match plants to your site. Good drainage and keeping moisture away from the crowns of the plants will keep your plants healthy too. Don't put too much mulch around your plants, especially the main stem. Plant your garden densely and let the plants be the mulch.
If you do mulch your garden, only put enough to just cover the soil. Usually one to two inches is enough. Allow the plants to develop roots that tap into the moisture and nutrients. We need the spring rains, but sometimes we can get too much for our newer perennials.