Volunteers are truly the heart and soul of Dyck Arboretum. Without them, we just wouldn't be able to do what we do! That fact was never more apparent than on our prairie pond clean up day October 19, when seven intrepid volunteers fired up their chainsaws to help staff tame the mass of trees that had sprouted up around the pond. It took years for them to grow, but only a day to clear them all out.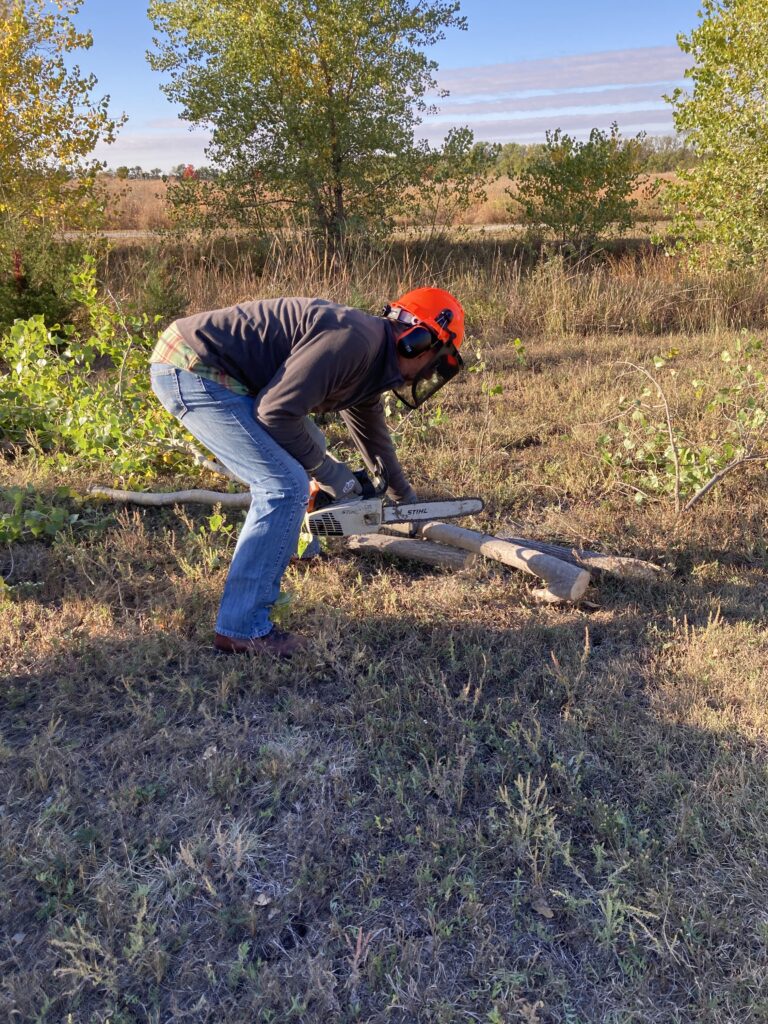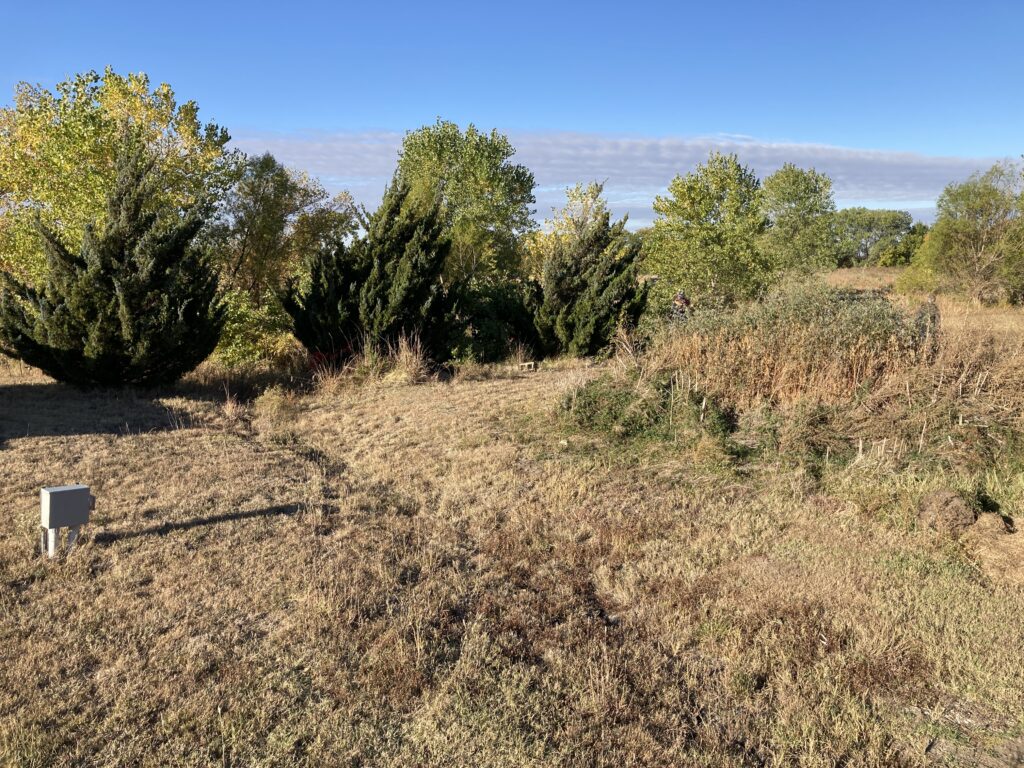 History of The Prairie Pond
Most people are familiar with our main pond in the center of the Arboretum. It is our most frequently visited spot and draws many people to its island to feed turtles. But our lesser known prairie pond has its own special magic. Located west of the greenhouse and north of the Prairie Window Project, this is a rain collection point where the runoff from the prairie collects. Seasonally, this pond fills quickly with spring rains and then often dries up in late summer. In February and March it is absolutely humming with frogs. They are so loud it can give me a headache working out there! Click here to for a video of their spring songs.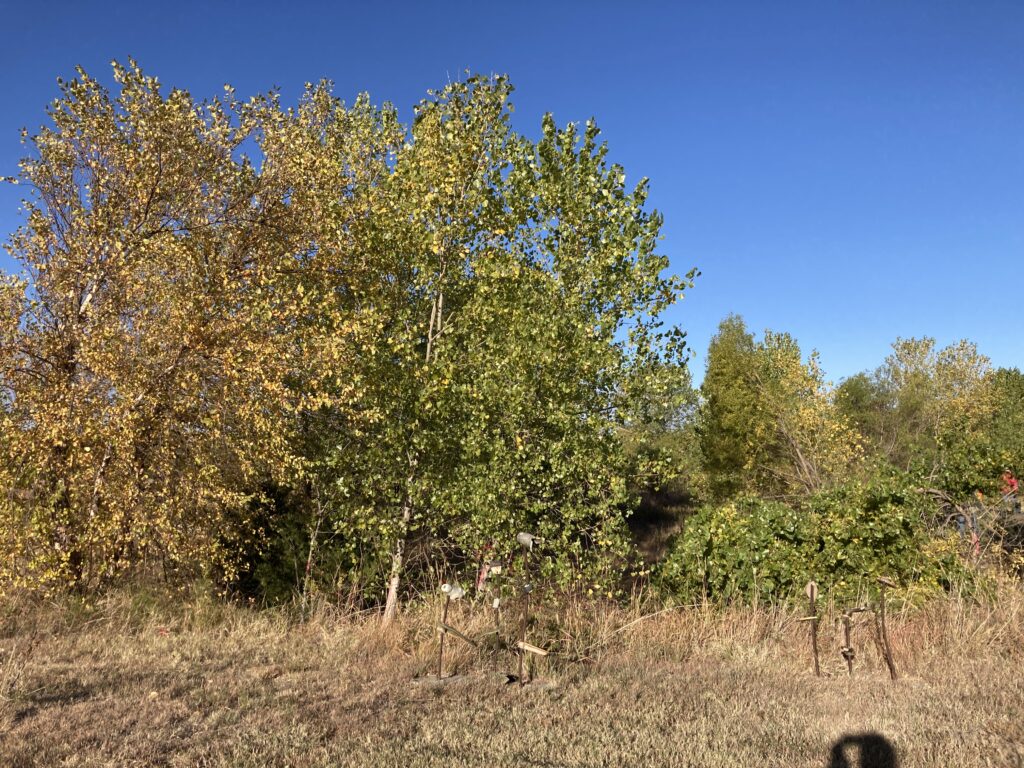 Why Cut Down Such Nice Trees?
It can feel a little sad to cut down trees, especially young ones with so much potential. But prairies are increasingly vulnerable to being snuffed out by tree cover. The shade of tall trees decreases the species diversity of a prairie. This is especially true when trees like willows, cottonwoods, and invasive pears and elms all sprout up tightly together. Cedars are especially problematic, with their wide, low branches and acidic needles making it difficult for anything to grow beneath it. We could see bare spots in the grass cover where we cut down these trees, and I am eager to watch native prairie species return. If we can burn this area more frequently, we should be able to prevent further woody species from taking over.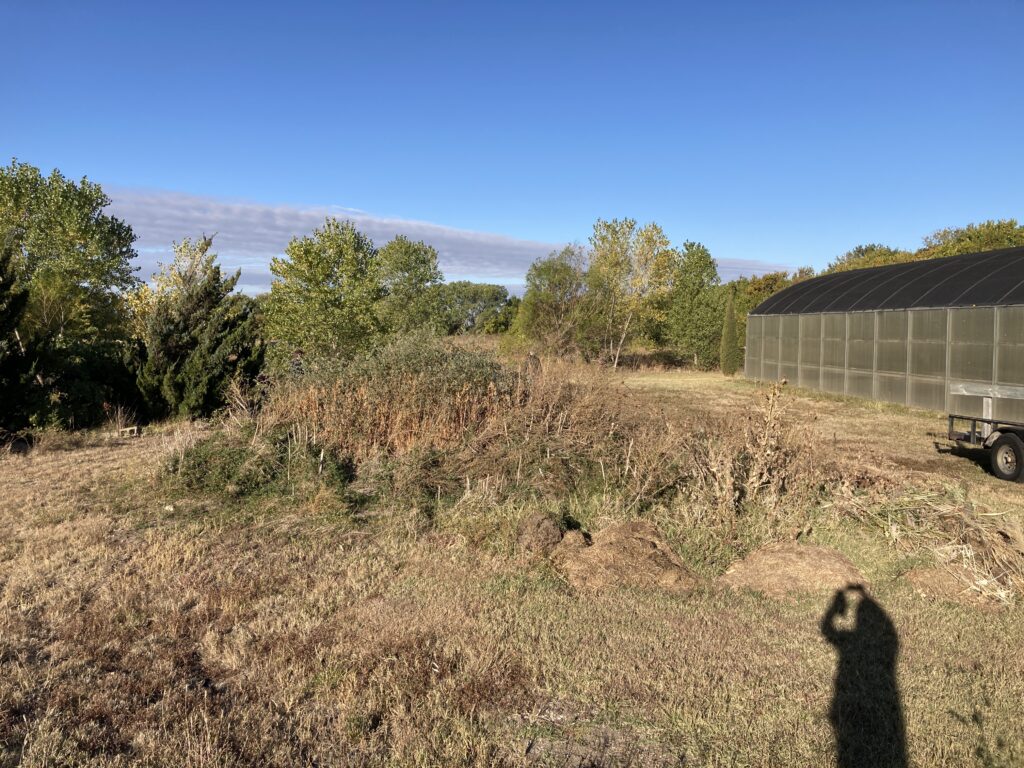 Many Hands Make Light Work
What would have taken me at least a week, volunteers accomplished in a day. With three chainsaws running, helpers to stack wood and load trucks, and other folks painting the stumps with RTU so they don't regrow, it was an efficient team. Twelve pick up loads (!!!) of brush was hauled away, and many nice logs where cut to be used in future years in our Prairie Lights fire pits.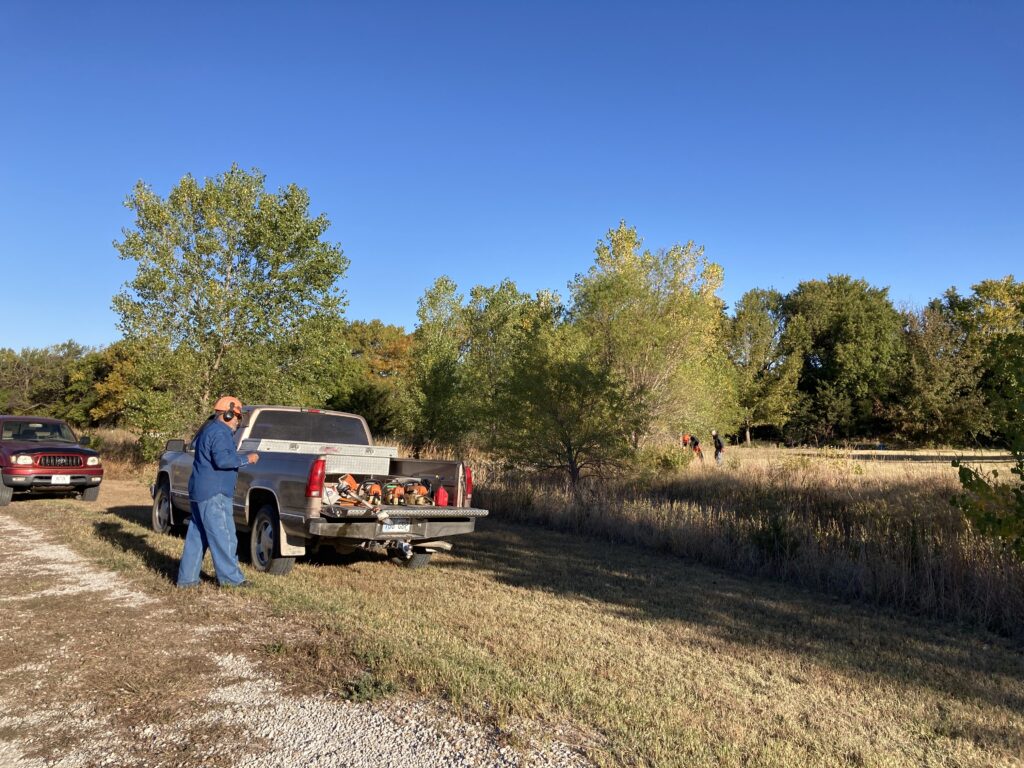 We appreciate all the community members who make our mission possible, from the folks who greet visitors at the front desk or those that like to stay behind the scenes pulling weeds in the gardens. A public garden is a community resource, and should be treated as such.
Volunteerism keeps your favorite local gardens accessible and maintained! If you want to volunteer, be it once a week, once a month, or once a year, call or email us to get the conversation started, or visit our volunteer page to apply.