We are experiencing a paradigm shift that is sweeping across the country.  People are becoming increasingly aware of the natural world and their ability to impact it.  If we begin establishing landscapes that appeal to us aesthetically, but benefit wildlife ecologically, we can have the best of both worlds.
Each of us has the opportunity to develop a native wildlife habitat, to design your garden in such a way that attracts pollinators and wildlife, and to create a safe space for depleted and endangered native bees and Monarchs to find the food they need to survive.  This is a small way you can show you care.  It is one way you, along with others in your neighborhood, can develop prairie gardens that are refuges for these beneficial insects.  Even a small garden can have an impact.
(If you are interested in or are searching for native plants, peruse our 2017 Native Plant Guide and Plant List and plan to attend our 2017 Spring FloraKansas Plant Sale.)

Statistics show that the monarch butterfly population in North America has declined by over 90% in just the last 20 years.  This is disheartening.  One of the biggest factors in monarch decline is the increasing scarcity of its only caterpillar host plant: milkweeds. Monarchs can't successfully reproduce, or migrate without milkweeds, resulting in the species decline. If you plant even a few milkweeds in your own garden, you can help reverse the fortune of these beautiful insects.  You can be part of the ultimate solution, which is to provide the plants monarchs need for their life cycle.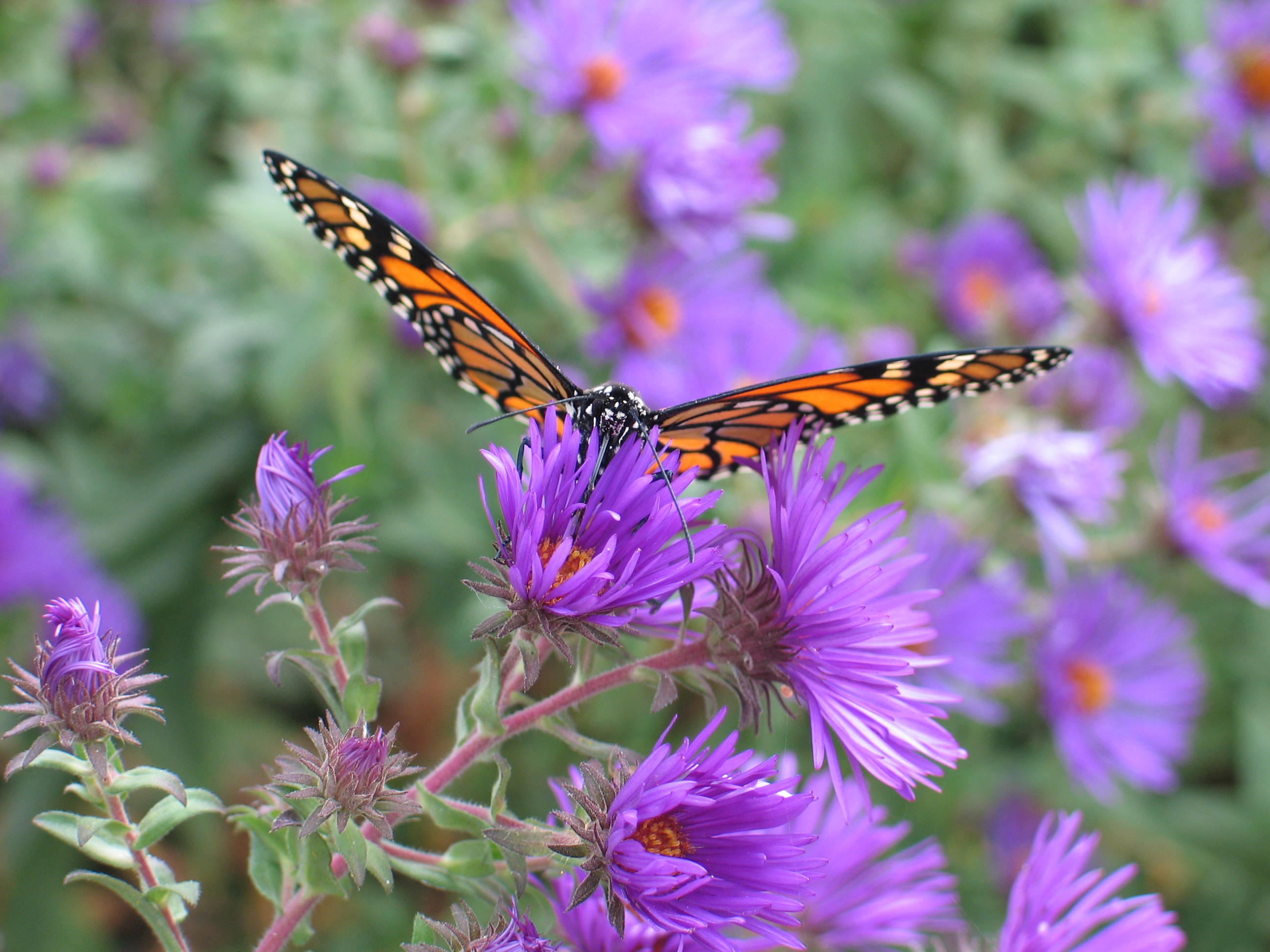 The plight of the honey bee and the loss of entire hives has garnered nationwide attention.  However, many of our native bee populations are in danger too.  Scientists continue to track dwindling populations of native bees, including the possible extinction of some species.  The native pollinators are key components of a healthy ecosystem.  The use of pesticides and insecticides, habitat loss, along with the introduced diseases threaten their lives.  These bees often lack season-long food sources, which is obviously important to their vitality.
Many different pollinators face these realities.  Native plants can help us alleviate some of the problems they face.  Native plants have the ability to grow in our soils, are adapted to the climate, look attractive, control erosion, create beneficial habitat and are the preferred food source for many of these pollinators.  By establishing prairie gardens that use native prairie plants, we can improve their plight in this world.  Recognizing that we can make a difference should be motivation to at least begin to help them.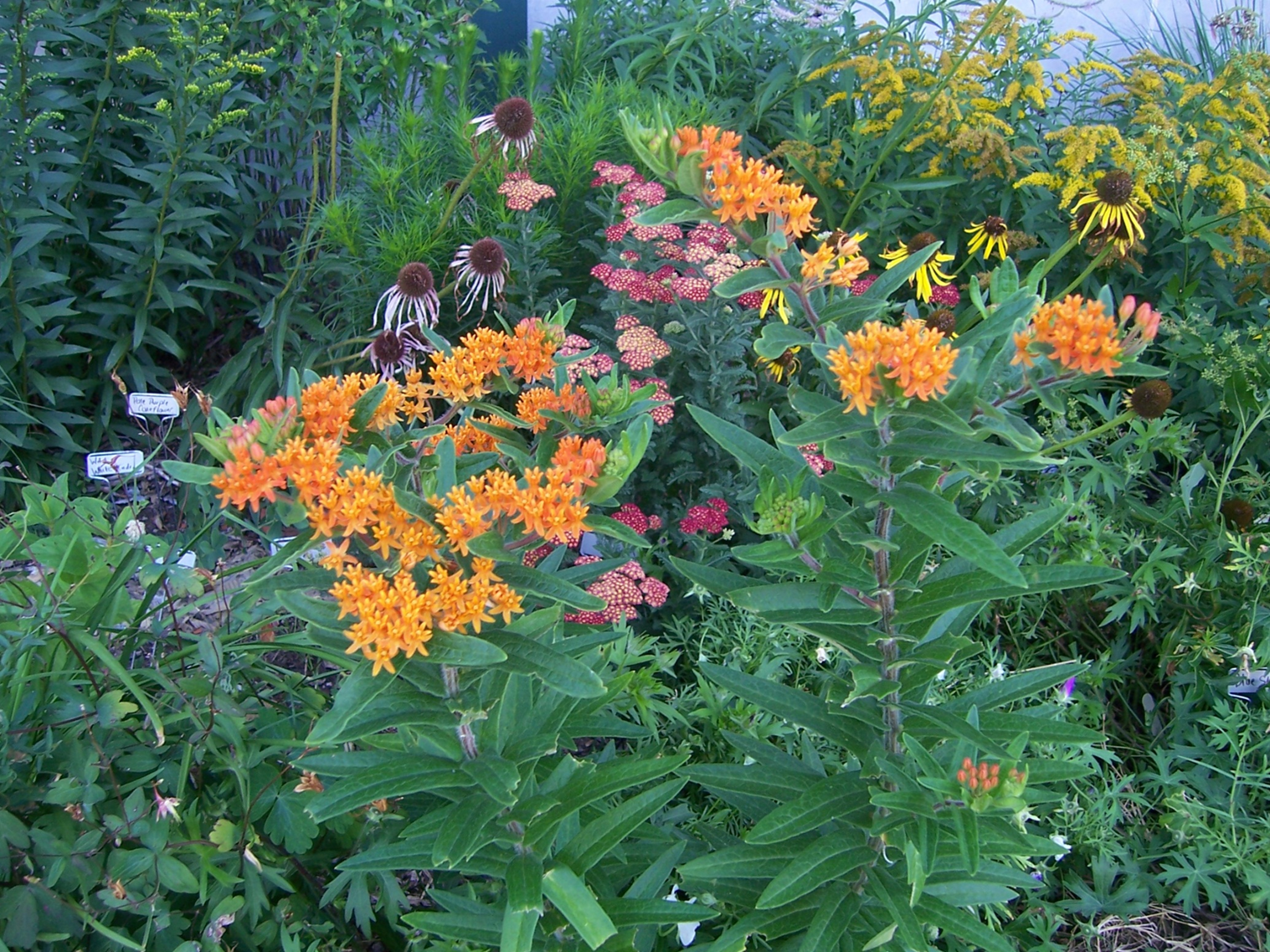 Stewardship and conservation can start with our gardens.  Despite size limitations, these prairie gardens are an important part of conserving the prairie and the wildlife that depend on them.  You might be surprised how much your garden can do to reverse some of these trends.  Imagine your garden combined with hundreds of other small prairie landscapes.  True, it is not the expansive prairies of the past, but it does make a difference.  Your garden can be a piece of the patchwork of prairies.