Do you remember a time, in summers past, when your porch light was covered in moths? Or maybe you remember moth carnage left on your windshield after a drive at night? With moth populations in steep decline, those sights are harder to come by.
Moths, like most insects, are not faring well in an increasingly human-dominated world full of pesticides, mono-culture crops, and urban sprawl. Especially troublesome for moths is artificial light at night.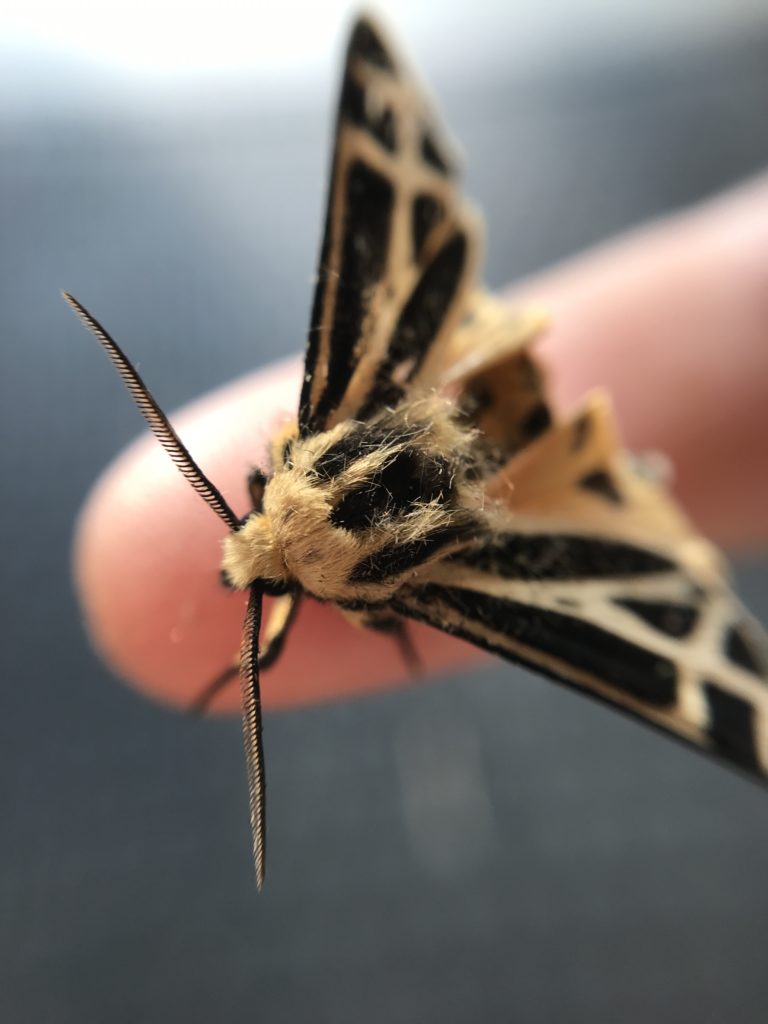 Embrace Darkness
True darkness has important implications for biological processes in humans and animals. For millions of years, life evolved with the sun, moon and stars as the only light source (with an occasional fire here and there). Within the last two hundred years, artificial, electric light has forever changed the night sky and the way we interact with darkness.
Though most people associate a negative connotation with dark nights, darkness has been shown to positively impact how well we sleep, and dark night skies are essential for migrating birds. Light pollution all over the world is a growing problem as it can confuse and disorient nocturnal creatures like moths.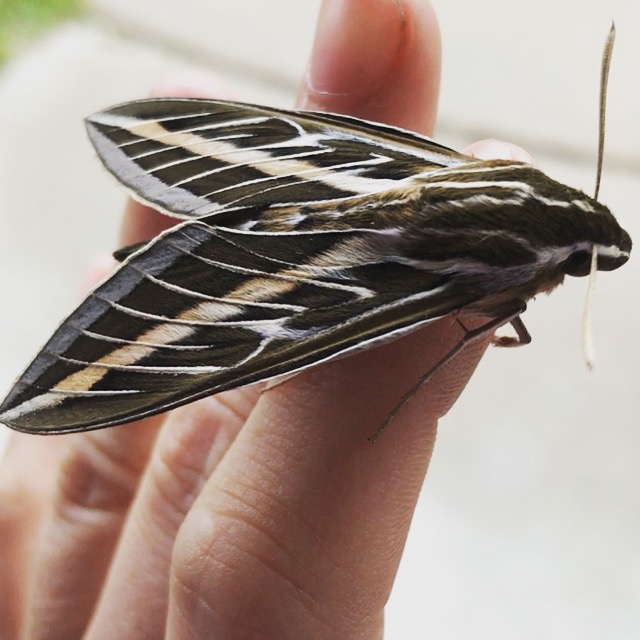 Build a Moth Friendly Habitat
Start by keeping the outside of your house as dark as possible. Consider turning off outdoor lights after a certain hour. Then install native plants to feed your moth friends! Like butterflies, most moths drink flower nectar. Some are active by day, others prefer to feed at night. White or pale flowers are attractive to night feeding moths because they are visible in low light. Moths are also attracted to heavily scented flowers, and those that open late in the afternoon or evening.
Any garden designed for pollinators will support moths as well. Plants like Liatris spicata, Asclepias tuberosa, and Aster leavis are perfect for attracting all types of pollinators to the garden. But consider adding more white flowers to hopefully spur some moth activity. Native options available to order for no-contact pickup at FloraKansas include:
Achillea millefolium
Pynanthemum tenuifolium
Podophyllum peltatum
Penstemon digitalis
Penstemon grandiflorus
Anemone canadensis
Aster ericoides 'Snow Flurry'
For patio containers, consider Gardenia or Datura.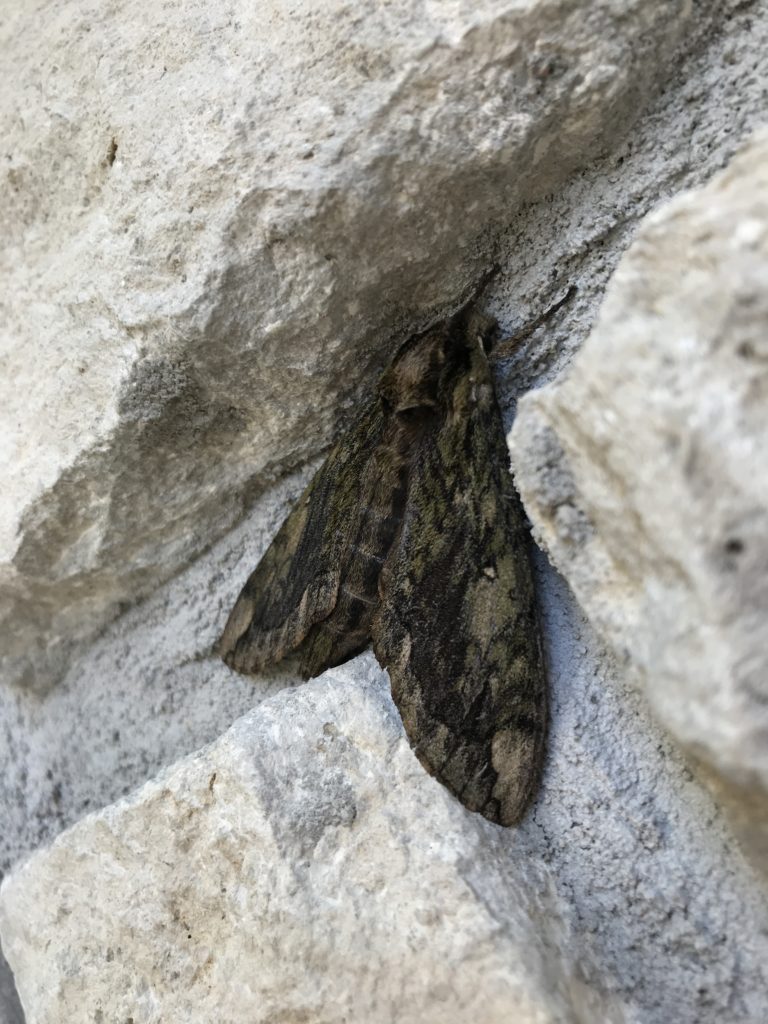 Moths are fascinating creatures. Some are as large as hummingbirds, others as tiny as your pinky nail. Some moths evolved so closely with the plants they pollinate that they have become completely co-dependent! They have a special ecological role in our biome, and deserve our attention and conservation.