A native plant design is a highly subjective project.  The plants you like may not be the ones I would choose and vice versa.  Your garden area is unique to you.  Sun, soil, moisture conditions can vary as well.  The canvas you are painting on will look distinctly different than my artistic design.  As we strive to create a sense of place in our landscapes, our medium is the land.  Even though each garden is one-of-a-kind, there are a few design principles that we all should follow.  Over the coming weeks, we will discuss some of these design principles.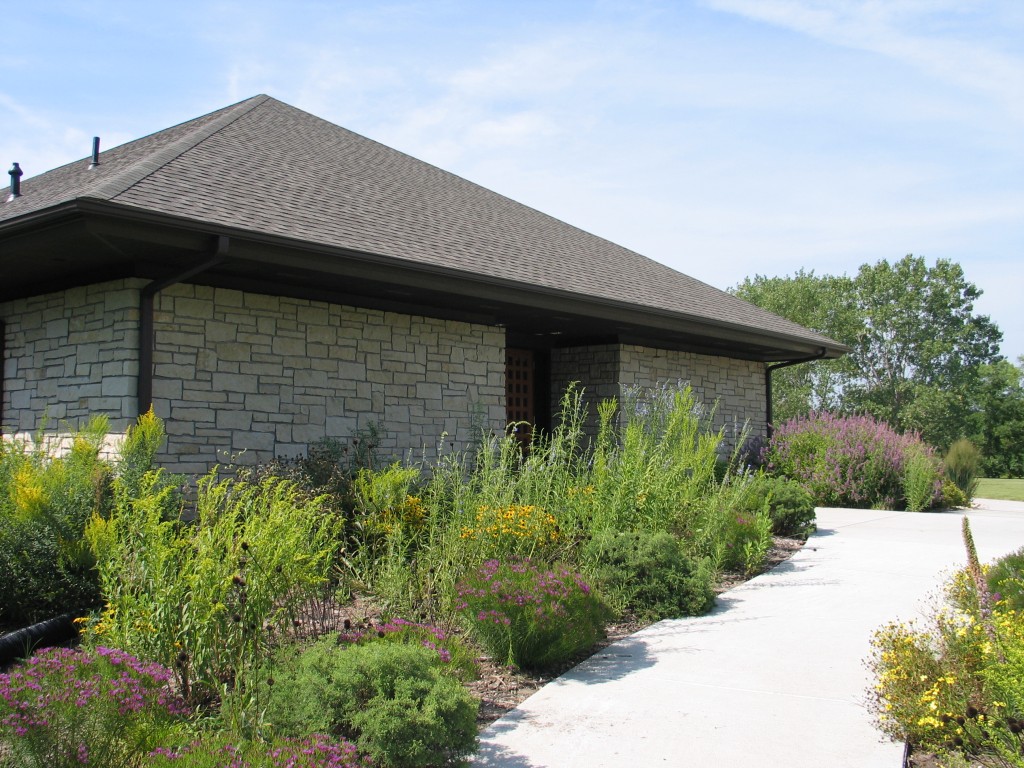 Today, we will be tackle lines within the garden.
Lines should be used to draw people in and through the garden. They appeal to the senses. They lead you through the garden and help frame views we see or don't want seen.
Straight lines
Long, straight rows of plants can be rather formal. They are structural, often symmetrical and lead the eye directly to the focal point like the front door. Straight lines can be boring if you don't cluster plants and repeat patterns. The strong straight line of a fence can be softened with a sweeping curved edge or accentuated with parallel plantings that run the length of the fence.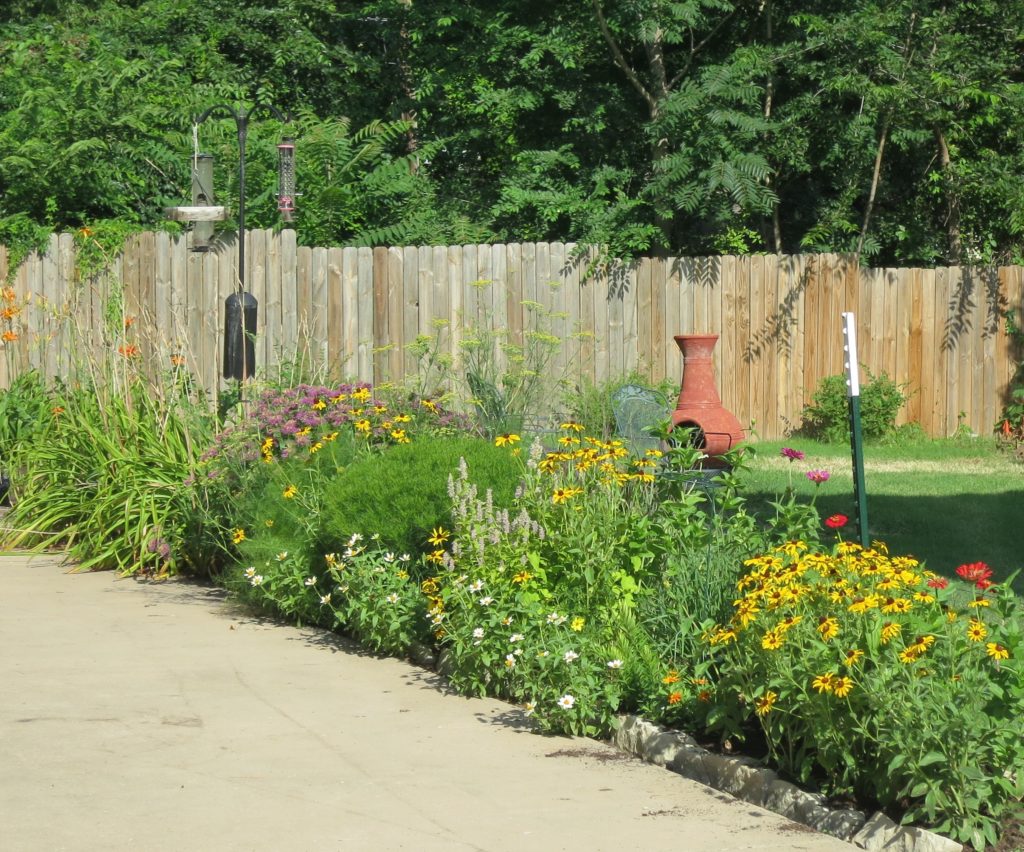 Vertical lines
These lines move you up and down in the landscape. Taller trees, larger structural features such as an arbor should make your eyes go upward. They make the space feel larger and help enclose the space.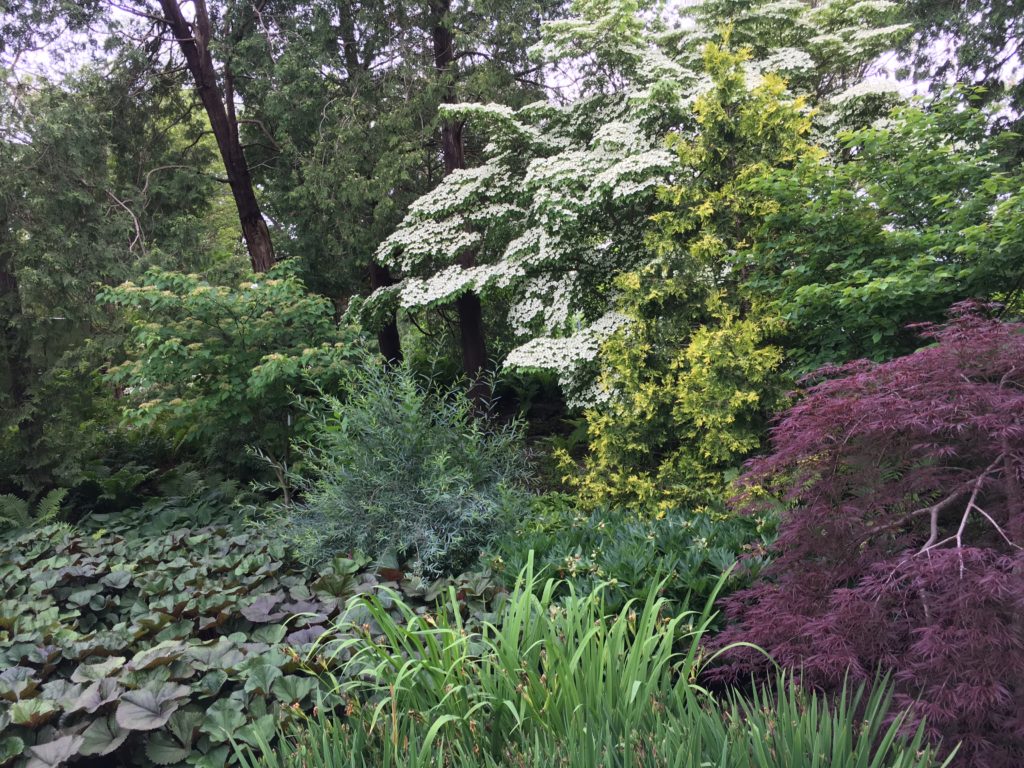 Horizontal lines
Just like vertical lines lead your eye skyward, horizontal lines lead your eye along the ground plane.  These low lines help define the space and work to tie everything together.  Rock walls, edging with plants or stone, hedges, or a clean line between turf and plants are examples that create these intentional low lines.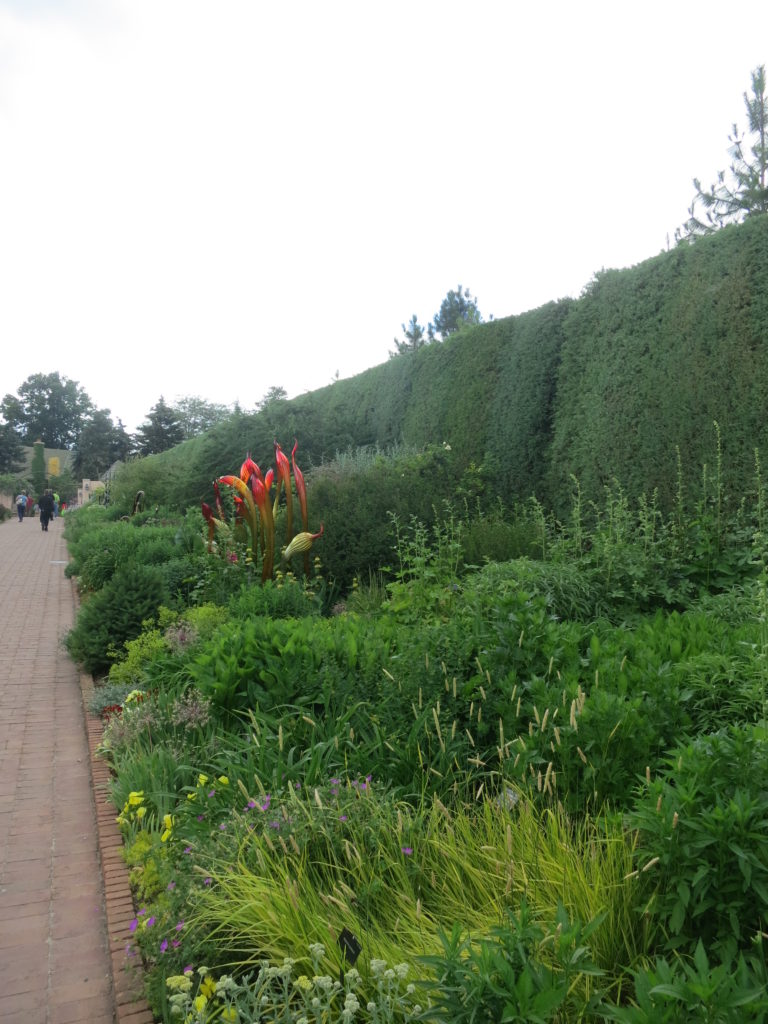 Curved lines
Curved lines look intentional and informal.  Gently bending lines can be used to lead people slowly around a corner to an architectural feature or element such as a bench, garden shed, arbor or vegetable garden, which adds mystery and intrigue to your garden space.  Curved lines can help dissolve rigid straight lines of a walkway, fence, house or other structural feature.  Curved lines fit better in a natural asymmetrical design using native plants.  I like to place a garden hose on the ground to help me visualize these meandering lines.  As you step back to look, you are able to move the hose to create the effect that is most appealing before you break ground on your new garden.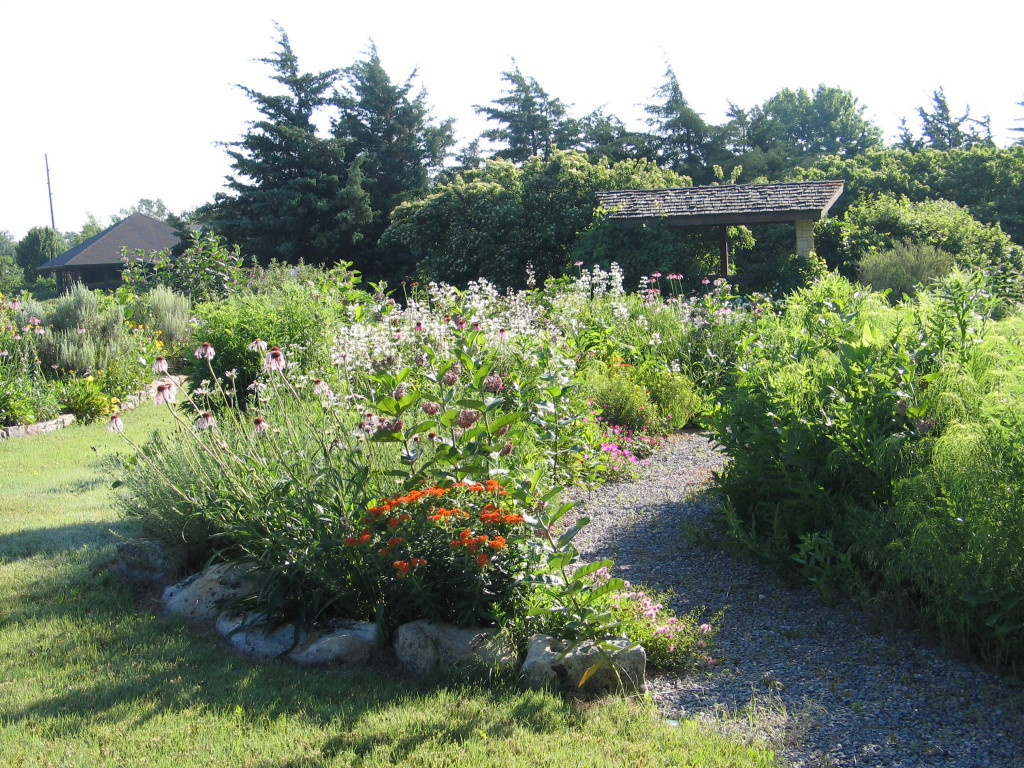 Be intentional in grouping plants.
No matter the lines you use in your landscape, plants obviously play a key role. Formal and informal looks can be achieved with the use of certain plants grouped together or spread apart. Cluster plants together for more visual appeal. Repeat structural plants like native grasses and incorporate filler plants throughout the design that bloom at different times during the year to draw you into the garden and through the garden. Plants that spill over onto the straight lines of a walkway soften the edge. The possibilities are endless because there are so many plants to choose. How you use lines will distinguish your design from others. Really think about this important design principle and what lines you want to use.
Next time, we will talk about plant placement, proportions and scale.