December in Kansas is the time to enjoy textures in the landscape and appreciate dormancy. These textures have been present during earlier months, but they have been obscured by the bright, colorful eye candy that more dominantly draws our attention.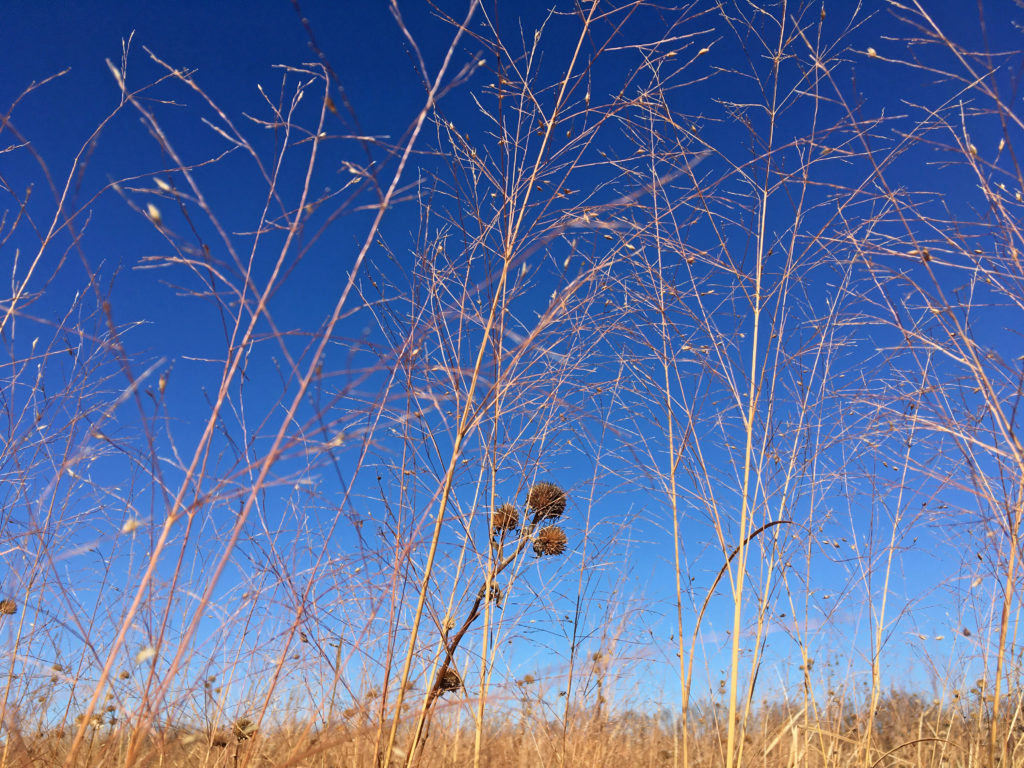 The waning purples, yellows, reds, and greens of fall have served their purposes of pollinator attraction and energy production and finally given way to the variously rich shades of brown in winter. These remaining warm hues of frugal colors make shapes and textures stand out more prominently in the prairie against itself and the sky.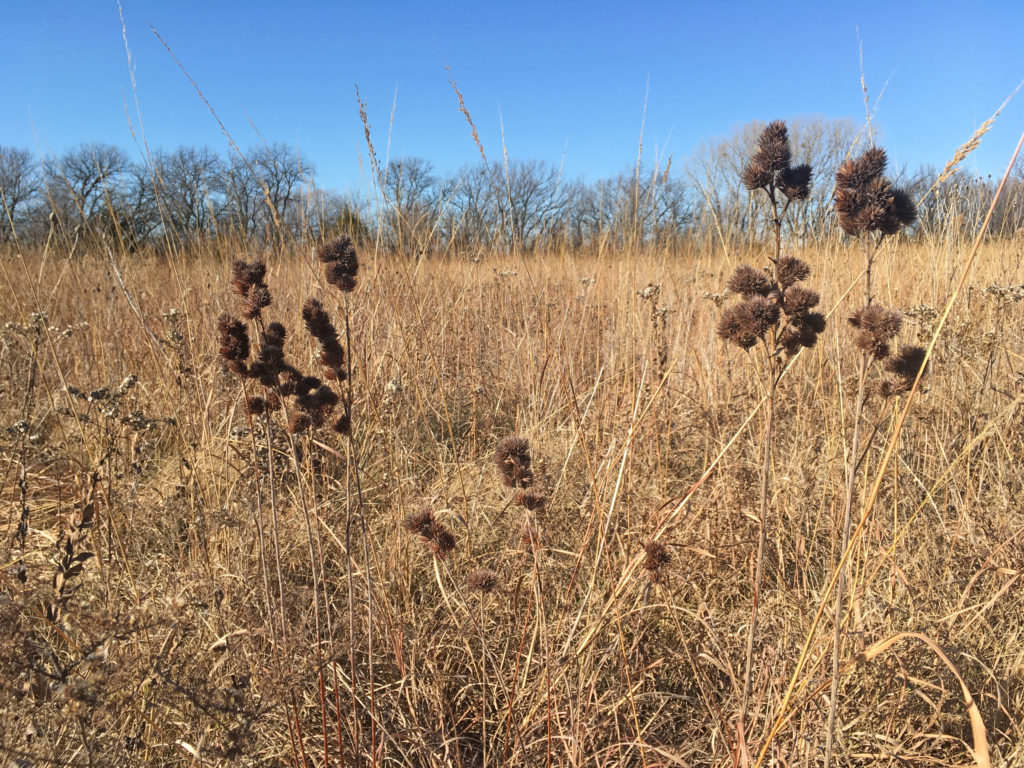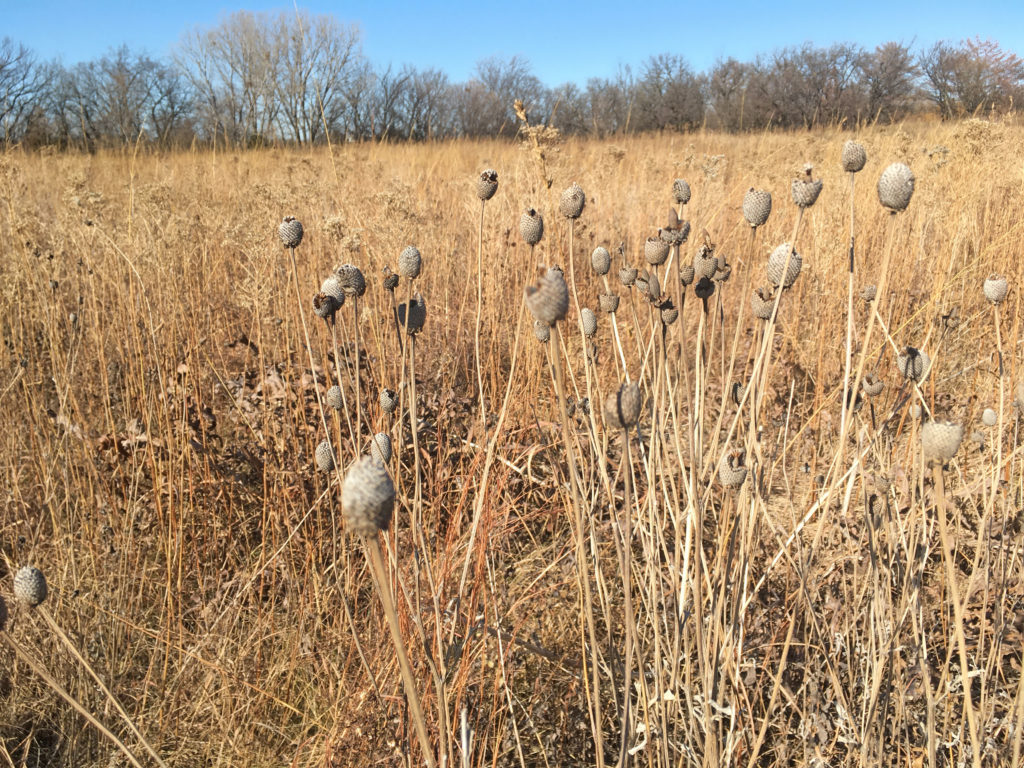 The previously perfect ovals of grey-headed coneflower seed heads, slowly release their grip on propagules, only to uncover another perfect oval.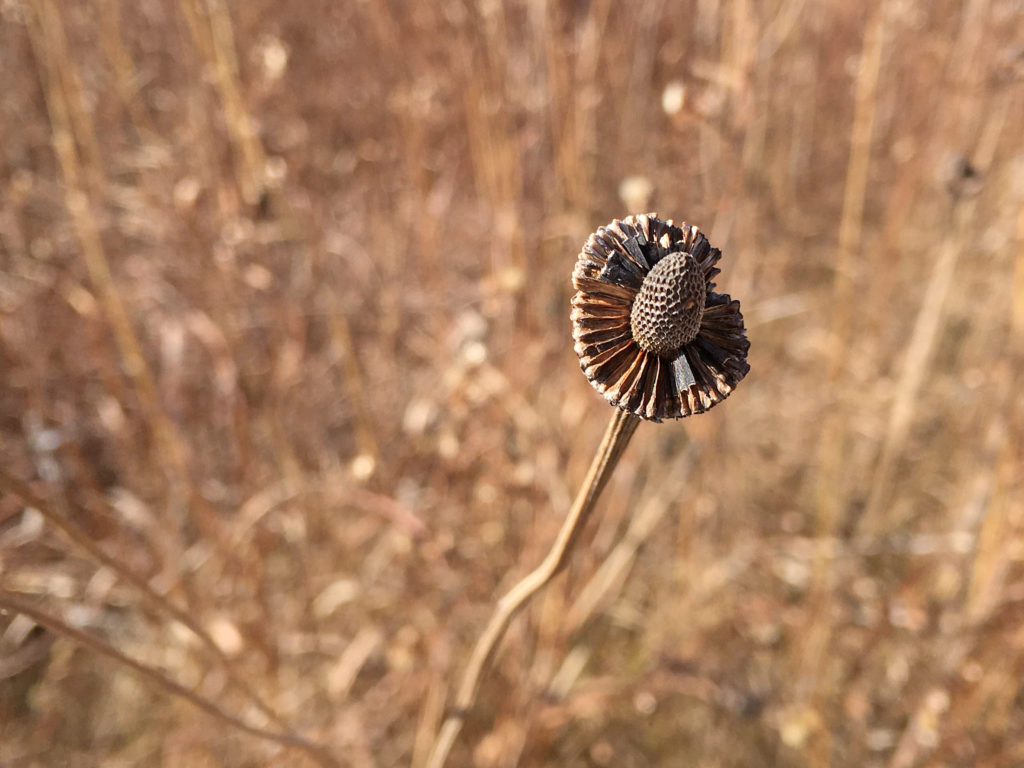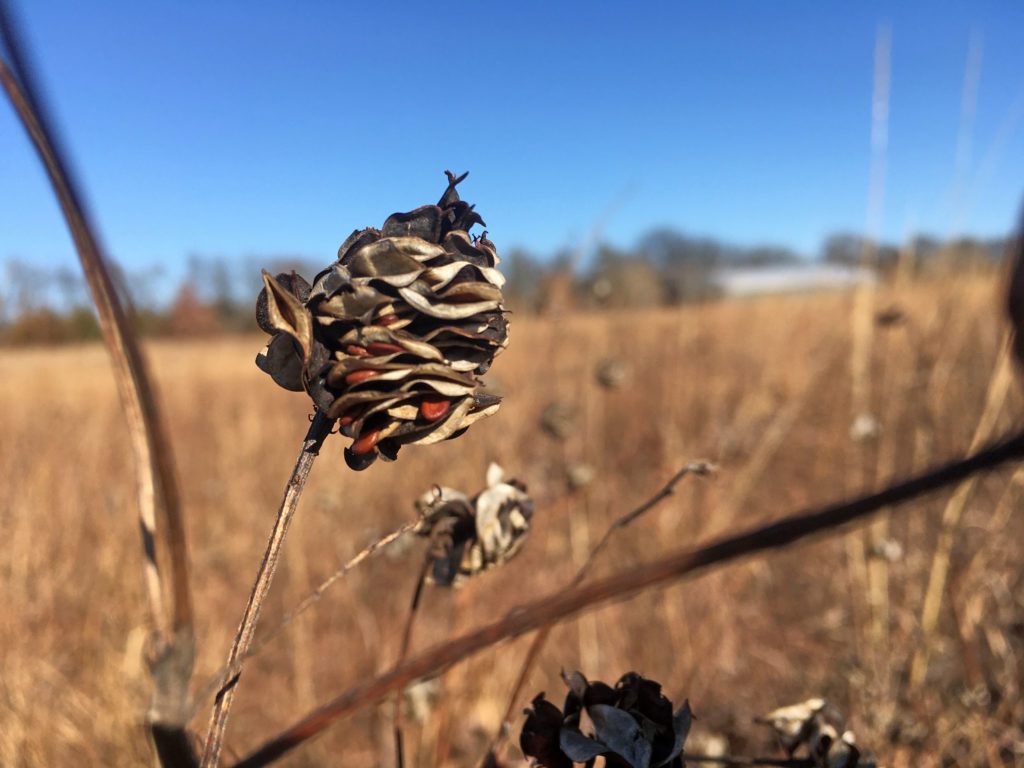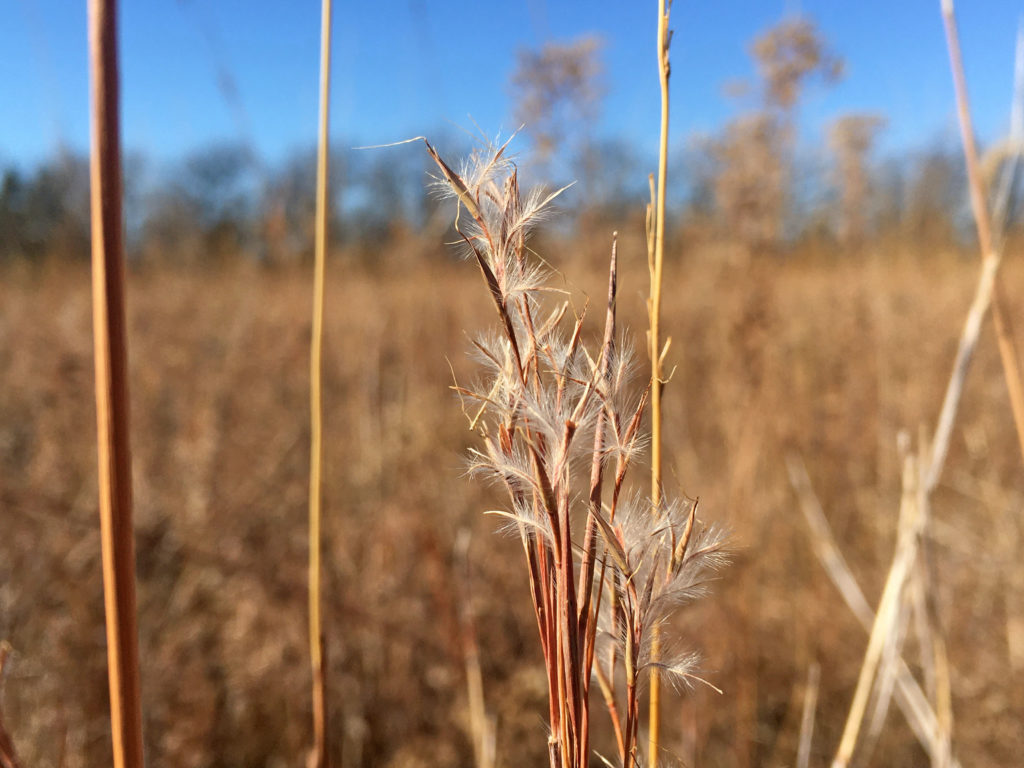 The white hairy pappus of a variety of grasses, asters, and goldenrods, which will eventually carry away its host seed in the wind like a parachute, is particularly eye-catching in the way it reflects light while held on winter stems.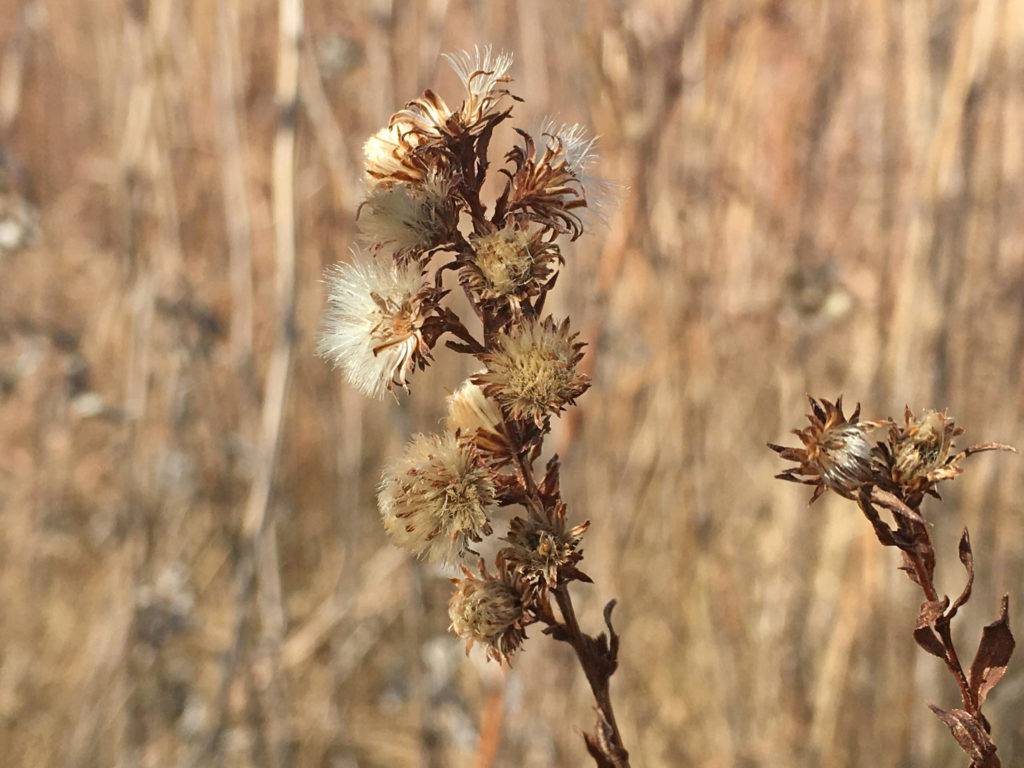 From a prairie management perspective, wintertime is the best time to see and root out invading tree stems with their obvious coarse textures that are otherwise hidden by greenery.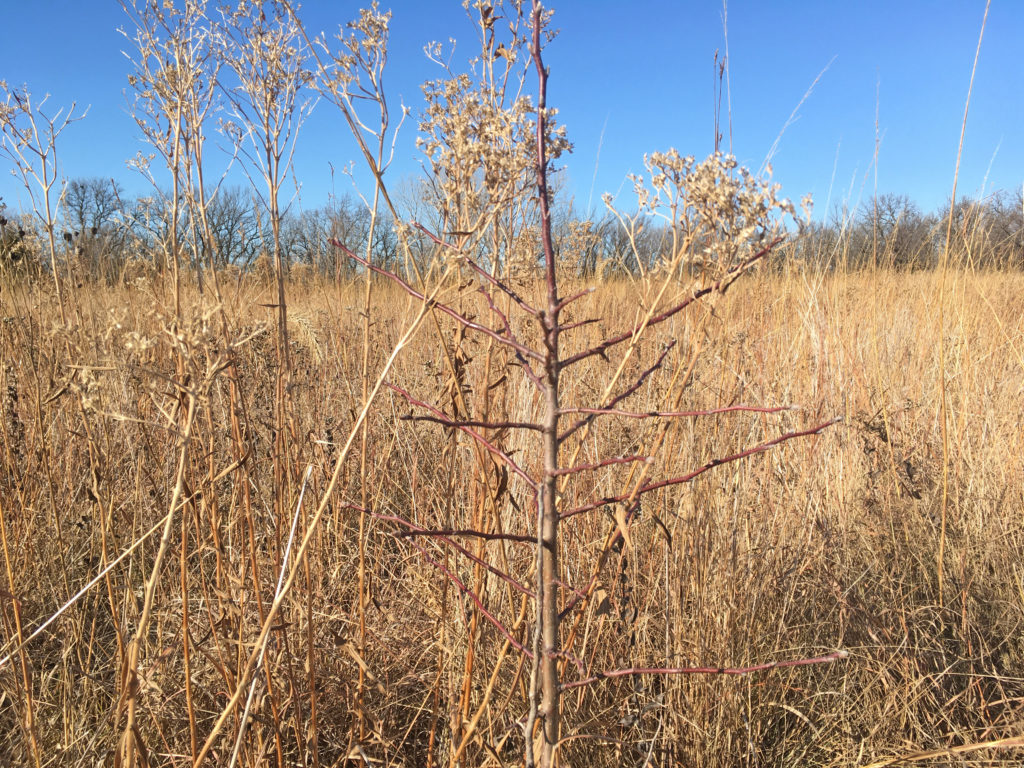 As we approach the winter solstice and its comforting darkest depths, try to get out into a nearby natural area and find ways to appreciate the dormant textures in the rich variety of browns while you still can. A good way to do this is by attending our Winter Luminary Walk, December 6 and 7.
The interfering colors of spring will be here before you know it.