I recently did a seeded prairie checkup to see how our December 2020 sidewalk planting described in the earlier blog post "Seeding After Disturbance" is doing. I've been informally monitoring it regularly since spring and have been encouraged by the progress I've seen.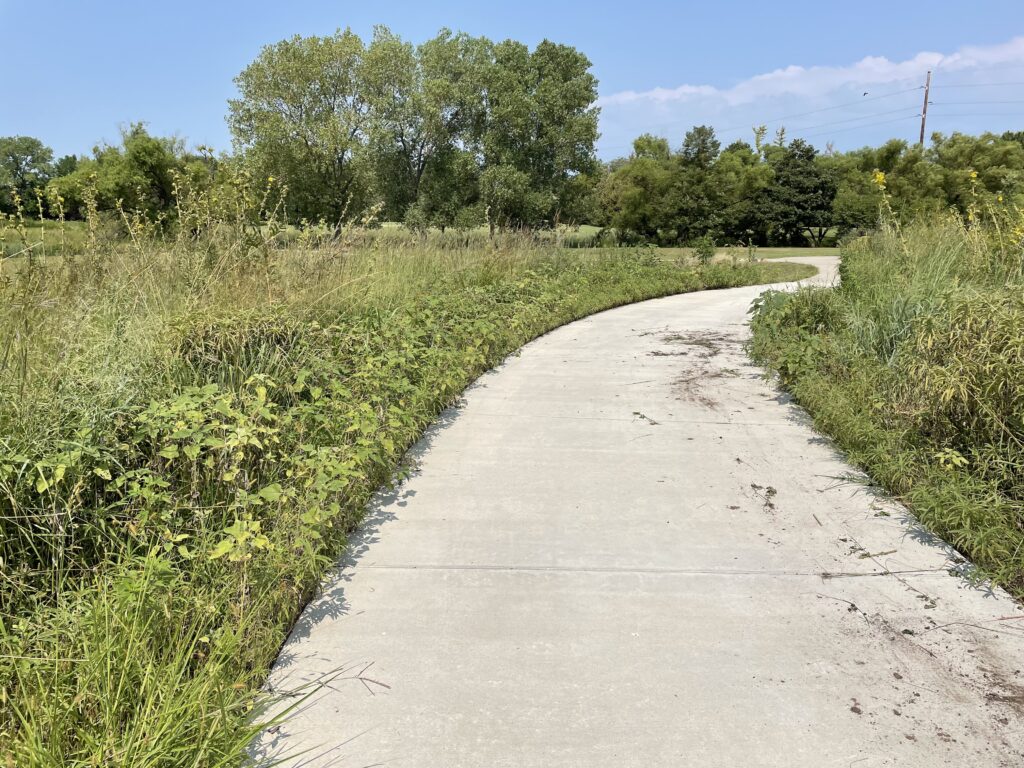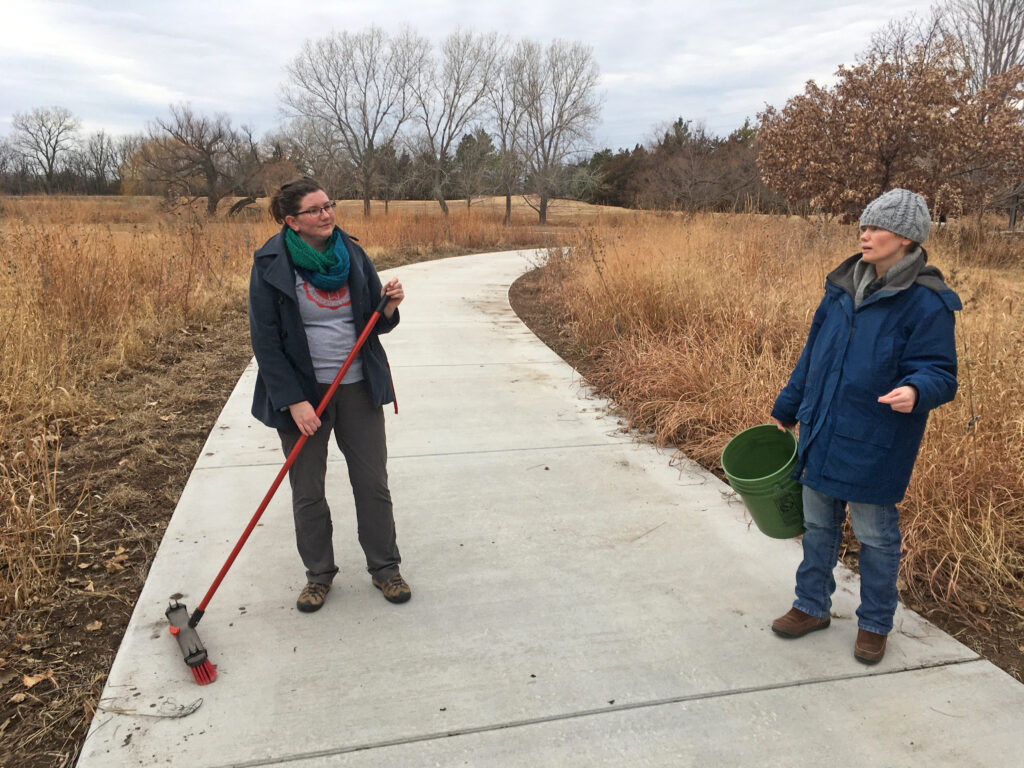 Good Germination
We've been lucky with the weather since this planting. Conditions to promote good seed germination have been excellent. Remember the deep freeze we had in February? While it tested our human resiliency and strained our heating bills, it was good for this seeded prairie. Adequate precipitation and freeze/thaw action commenced throughout February and March. These conditions helped work the seed down into the soil while also breaking down their seed coats to help prepare them for germination.
Warmer temperatures along with rains in April and May promoted good germination. Identifiable prairie seedlings from the planted species list identified in the earlier blog post were evident amidst the expected seedlings of annuals like ragweed, sunflower, and foxtail.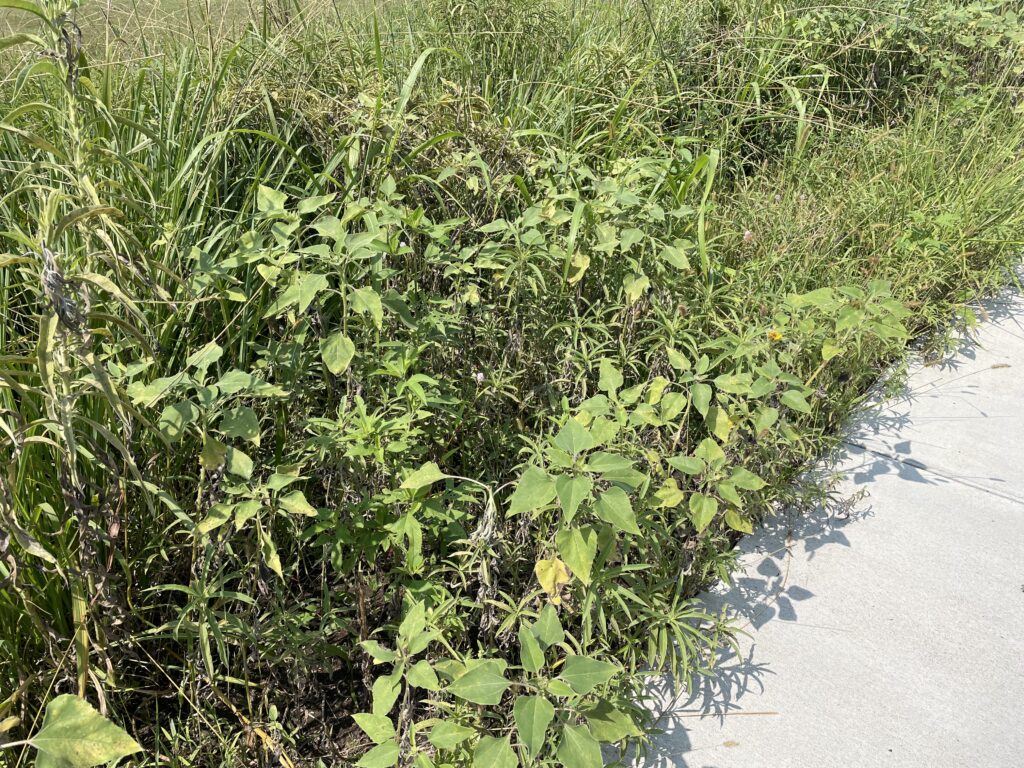 Thanks to the planting areas' proximity to a water spigot, I was able to do some supplemental irrigation during the hot, dry weeks of late June and early July to keep the new seedlings from burning up while the seedling roots were small. But periodic rains in July and early August along with mottled shade from the nurse crop of sunflowers and annual grasses provided the conditions needed to help the prairie seedlings get well established as we head into fall.
Species Identified
A brief perusal of seedlings during this week's seeded prairie checkup helped me find and photograph 14 of the 43 species that were part of the Prairie Moon Nursery seed mix. My prairie seedling identification skills are rusty, but I was able to identify the following seedlings to at least genus and some to species.
Seedlings of these identified species are thick throughout the planting and I'm confident that a good number of the rest of the 43 species in the mix will also show up eventually.
Weed Management
Typical management for a less-manicured seeded planting is simply to mow it a couple of times during the growing season to keep annuals from going to seed. Since such an approach for a higher profile area near the visitor center may look a bit scalped and perhaps not as appealing, we are taking the approach of cutting or pulling stems of the annuals. It is more labor intensive than mowing but not an unmanageable approach for small sidewalk edge planting, and regular volunteer, Gerry Selzer, has cheerfully embraced this task.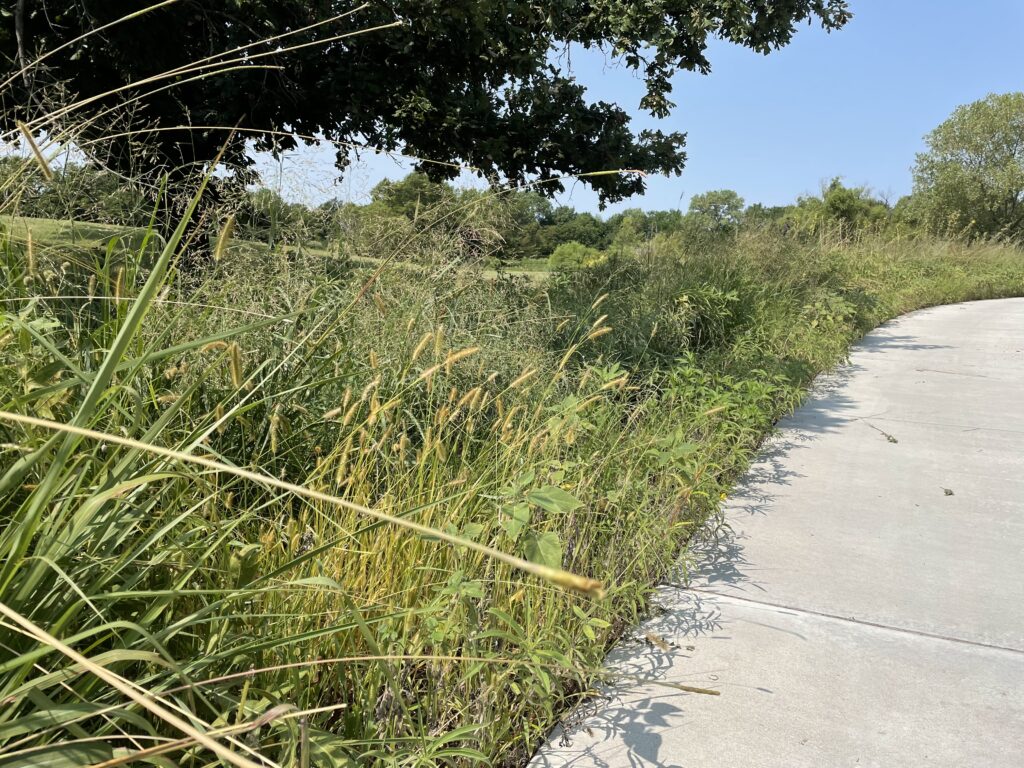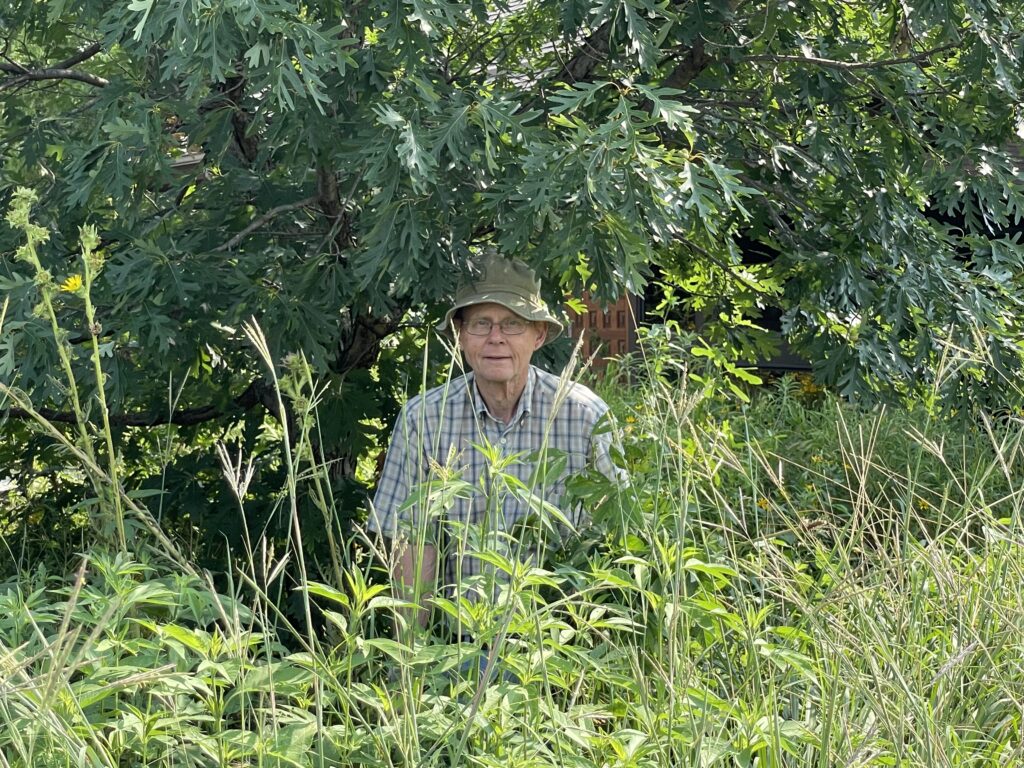 Attracting Insects
One of the main reasons for planting this diverse wildflower seed mix in addition to adding pretty splashes of flower colors, is to attract insects and biological diversity to our sidewalk edge prairie beds. In two or three years, these planted species will be flowering and attracting insects with their flower nectar and host plant vegetation. I look forward to engaging school kids and teachers with regular investigations of these sidewalk edges to learn more about relationship between prairie plants and insects.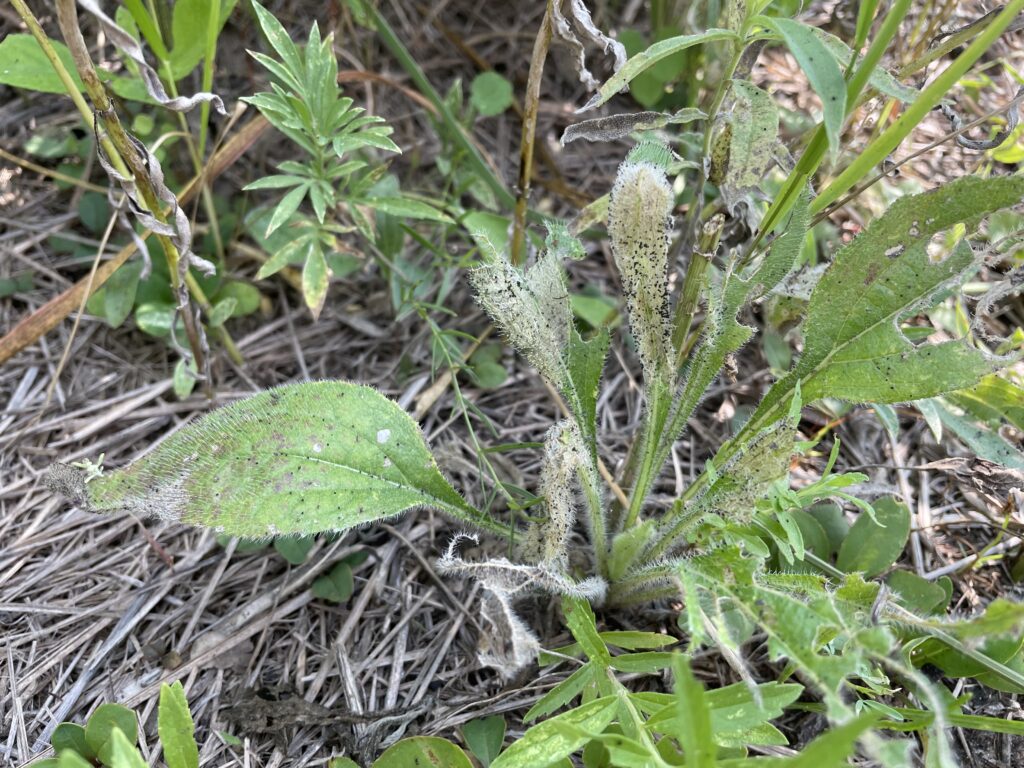 Overall, I'm pleased with the progress of this planting as seen during this seeded prairie checkup. Days are getting shorter and we are almost to the cooler months of this planting's first year when I can be pretty sure that these young prairie seedlings will have deep enough roots to survive about any weather conditions. Stay tuned for future updates about the development of this planting and consider how you too might add a seeded planting somewhere in your landscape.