My phone is chock full of caterpillar photos. It seems I am constantly stooping down to examine another caterpillar, and to document what it is eating. I am a big fan of all insects, but especially these charismatic transformers. With their plump bodies and endless colors, it is not hard to see why people are becoming more interested in attracting them to the garden.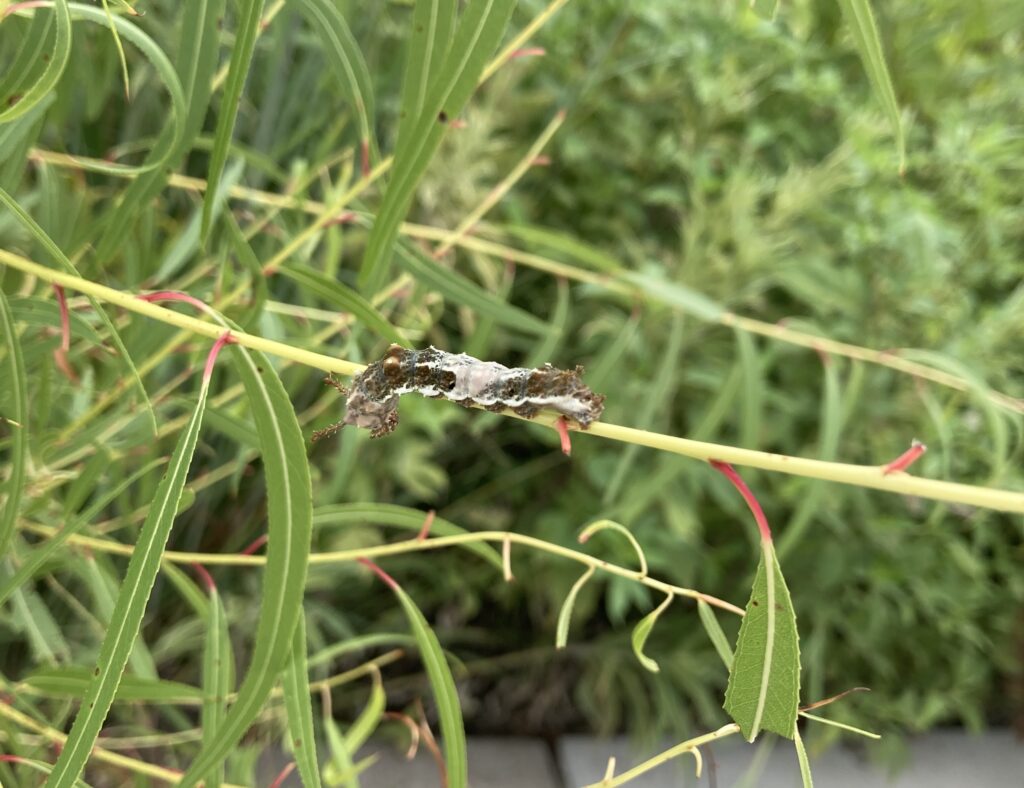 Host plants are a key part of that process. Caterpillars of all kinds often have a specific food plant or plant family that they need to survive. While I am familiar with monarchs on milkweed and swallowtails on parsley, there is a whole world of interesting host plants out there to utilize in the landscape.
Potluck
My house cats can be picky eaters, but caterpillars are even worse. Many of these little creatures can only feed on a handful of plant species. Their mothers may have to fly miles and miles to find the right plant to lay her eggs on. That is why it is so important to support the native insects of your area by gardening with the native plants they have evolved with for millennia.
Recently I added a few new host plants to my mental list of must-haves for caterpillar habitat.
Aspens and willows for viceroy butterflies
Primrose and lythrum for sphinx moths
Baptisia for broom moths
Sumac for spotted datanas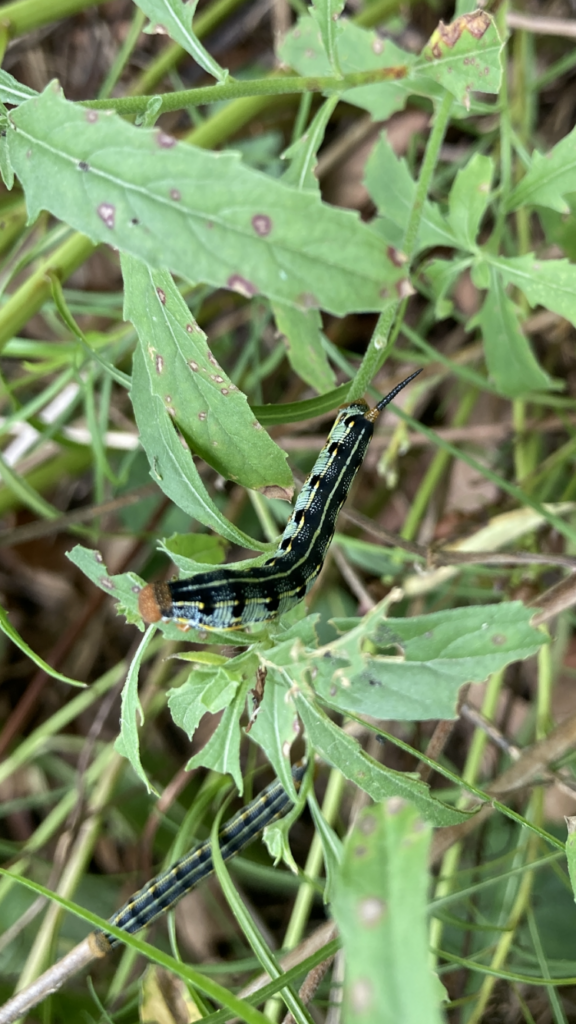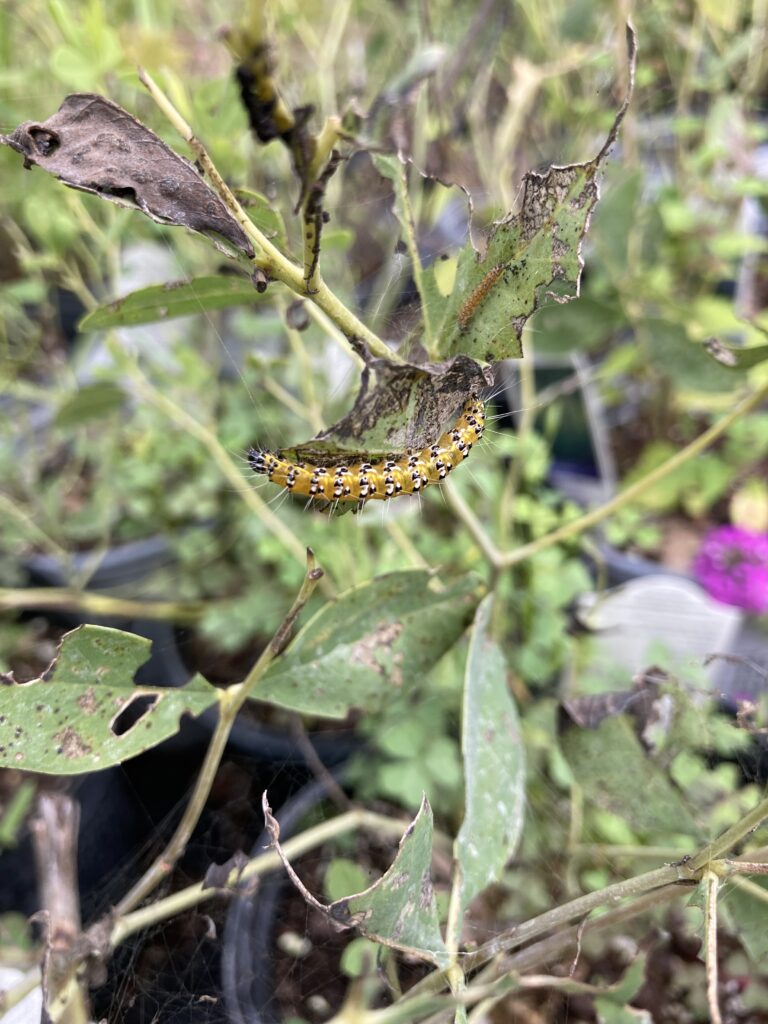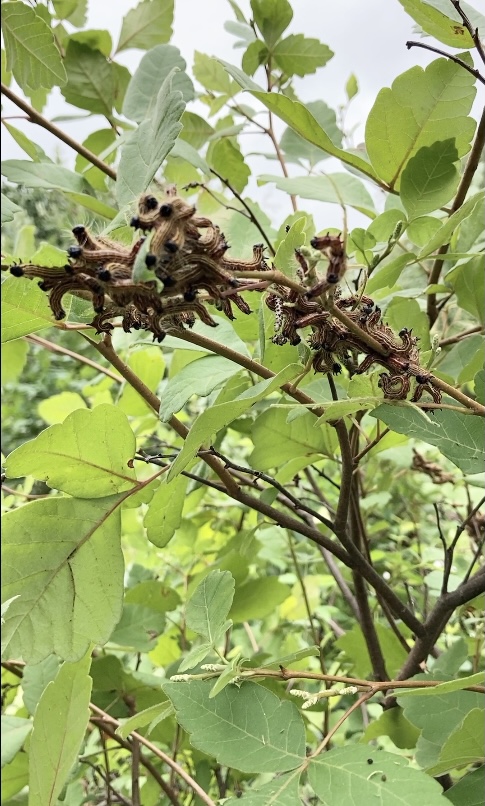 Appreciate, Don't Hate
As my knowledge of host plants grows, so does my appreciation for native plants and the intricate ecosystem they support. I am so encouraged to hear more people calling them friends rather than foes, and wanting to identify and observe rather than squish and poison. It is always best practice to pause before sprinkling that pesticide – your garden will thank you, since most caterpillars do more good than harm. Changing our perspective about caterpillars, and all insects, is key to maintaining a functional, healthy food web. If you are interested in finding more caterpillars in your Kansas landscape, reach out to the staff at Dyck Arboretum for consultation, follow our Facebook and Instagram accounts for educational content, and mark your calendars for next spring's FloraKansas fundraiser!