Micro chips, new cars, used cars, houses, lumber, bikes, bike parts, energy,. . . and native plants. People really want these things right now. As vaccinations liberate Americans from their COVID hermitage, we get to see many distinct examples of high demand leading to short supply.
We learned during our recent Spring FloraKansas Plant Sale – when we moved ~16,000 plants over a four-day period – that there is a really high demand for native plants right now. Folks have spent more time in their home landscapes over the last year and are looking to practice ecological landscaping in levels we've never quite witnessed. It is fun for our staff to see this high demand for plants that please both wildlife and the people who plant them. FloraKansas is at the top of our list of events that help Dyck Arboretum of the Plains fully engage our mission to cultivate transformative relationships between people and the land.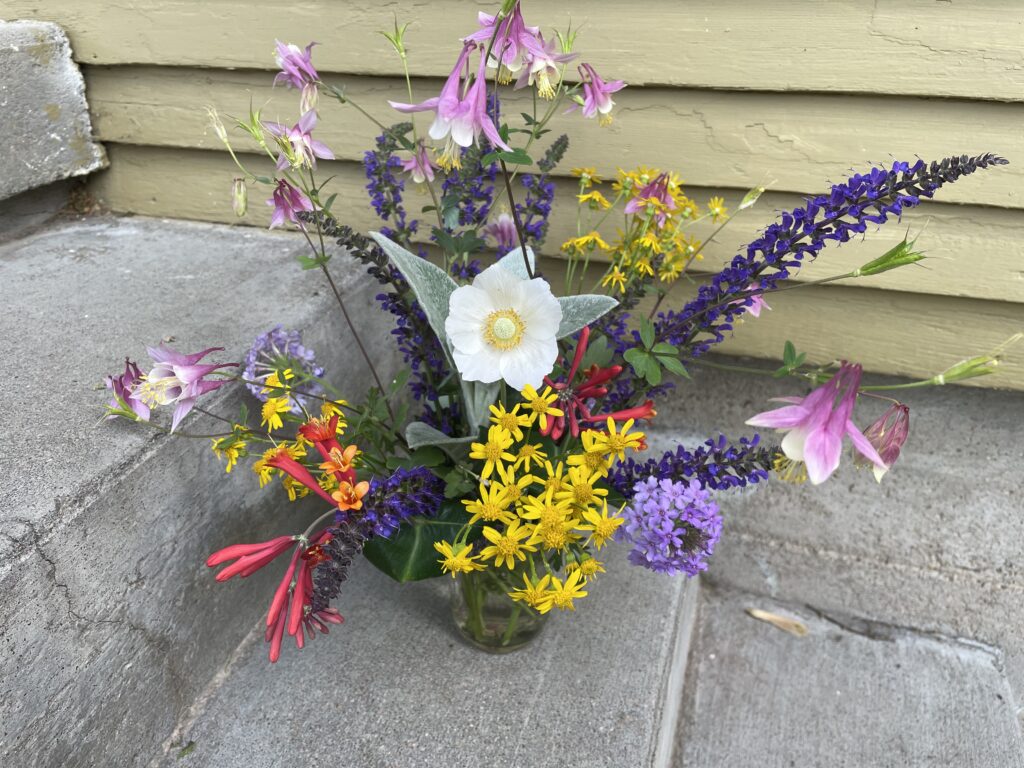 But our staff also experienced the stressful side of high demand and inadequate supply, as many wholesale plant orders either didn't arrive as planned or came incomplete with numerous backorders occurring. Like never before, we had to scramble and pivot to convince members to consider options B, C, and D of a particular grass, wildflower, sedge, shrub or tree to replace option A that wasn't in stock.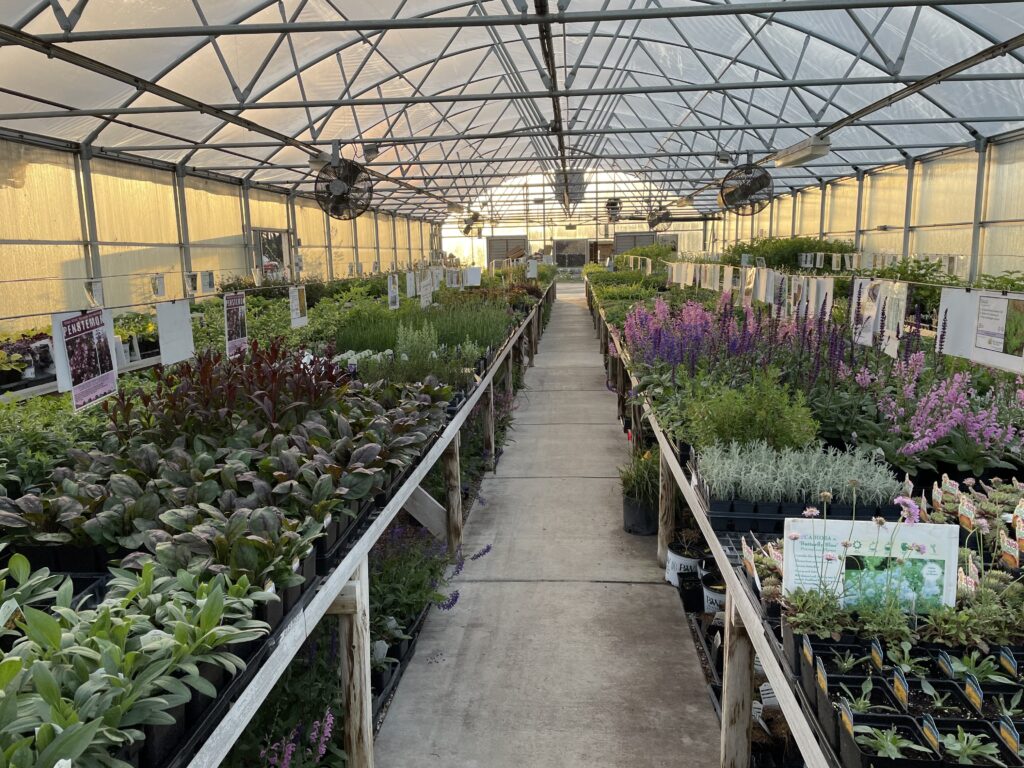 We typically order most of our native and adaptable plants for our FloraKansas sale from wholesale providers that can produce the number of plants we need much more efficiently and cost effectively. However, during times like these when wholesalers are unable to meet demand, our thoughts turn to a couple of different methods of production on our own.
Digging and Transplanting
When a plant thrives in a given location and establishes a substantial root system, it will flower, set seed, and distribute new seedlings to its nearby surroundings. It will also often spread vegetatively via roots and develop a larger diameter crown. Both of these forms of reproduction offer us and you the opportunity to produce new plants.
Here at the Arboretum, weeding beds of grasses and wildflowers offers many opportunities to dig and transplant seedlings to new locations. Our grounds manager and horticulturalist, Katie Schmidt, is always plucking native wildflowers and grasses that are spreading where she doesn't want them and either transplanting them to new locations or bolstering our plant sale.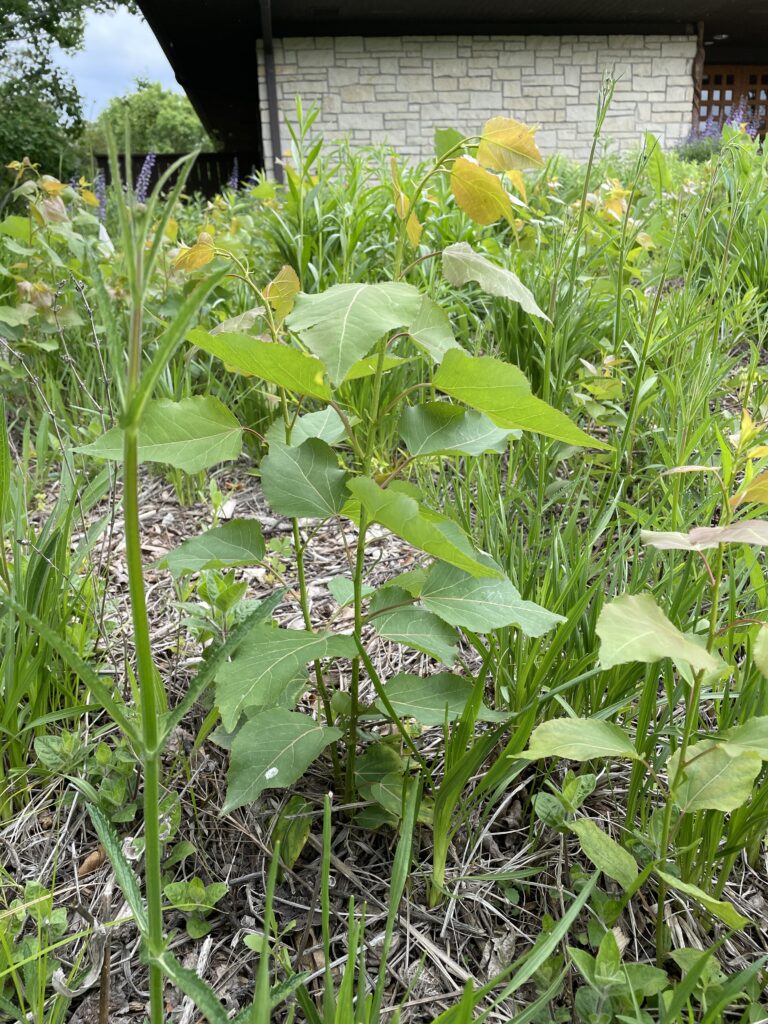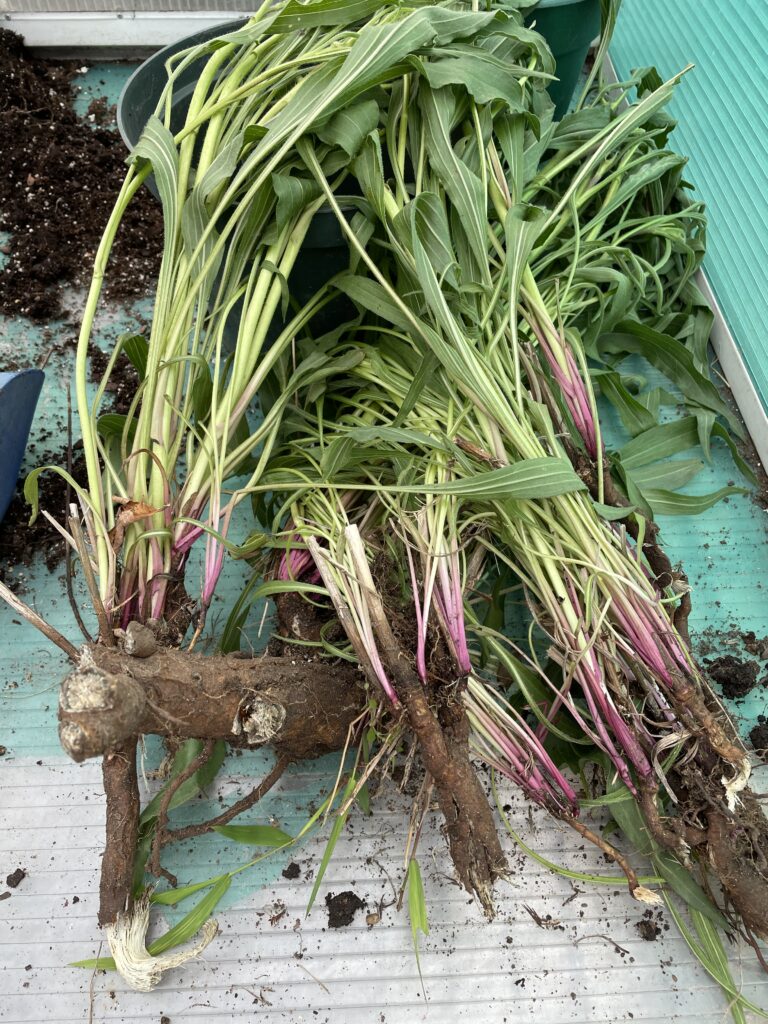 I like to divide older, established plants and move divisions around my yard. This establishment of new beds in my never-ending quest to reduce square footage of lawn takes physical effort, a good soil knife, regular watering in the first year, mulching and lots of weeding. But I enjoy the process, end result, and seeing the wildlife it attracts.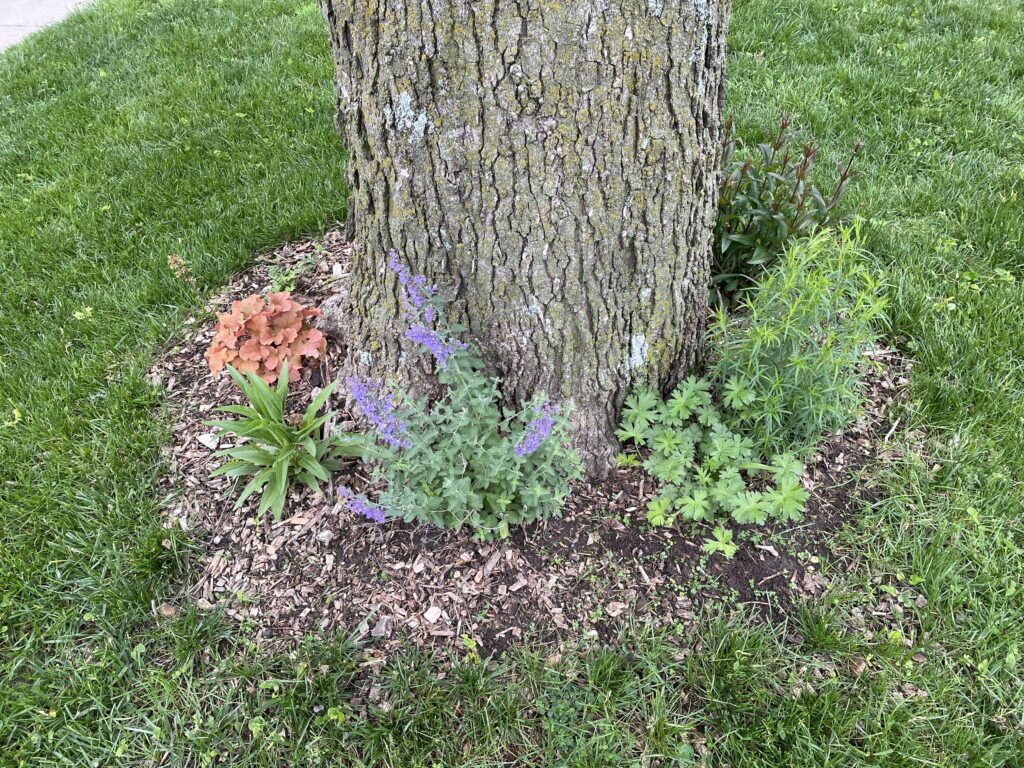 Seed Collection and Germination
Our Dyck Arboretum Prairie Window Project reconstructed prairie was planted in stages from 2005 to 2010 with local ecotype seeds. The 120+ species planted include many great wildflowers, grasses and shrubs that are not always commonly available through the landscaping trade or even through our plant sales. This reality, and subsequently an opportunity, became apparent to me as I observed and photographed the following flowering species over the last couple of weeks following our sale.
I will be watching over the next few weeks for these species to be setting seed and monitoring the right time to collect these seeds. With proper storage (i.e., cool, dry place in paper bags), stratification (i.e., cold/wet treatment for 60-90 days for most species), and hopefully good germination in the greenhouse next spring, I hope that we will be able to offer these species to you next spring.
You too can be on the lookout for seed from unique and interesting species to add to your landscape, and you don't need to follow the labor intensive approach just outlined. Simply scatter your collected seeds into your intended planting area in the fall and let nature (i.e., gravity, freeze/thaw action, precipitation, and typical winter conditions) do the work for you. While the outcome of this approach is less certain than options described above, it is certainly easier and can add an element of surprise to your gardening adventures.