This blog post is updated and republished. Previously published as "The Social Network for Plants" in September 2017.
One of the landscaping concepts I touched upon in my recent Matrix Planting class is the idea that plants are members of a complex social network. No, they are not on Facebook, Instagram or tweeting about the conditions on their side of the prairie, but they do grow best in a company of friends. I enjoy the idea that even though each plant is unique, they are part of interrelated communities. They complement each other and live in harmony, which makes them so much more resilient together than if they grow isolated and alone.
Plant communities in the wild
Nature is a great teacher. Look at wild plant communities. Whether a forest or a prairie, you will find plants growing harmoniously together. There aren't any mulched areas between plants, but rather intertwining, interlocking and dense groups of plants growing side by side. A compass plant reaches up through tall grasses like big bluestem and indiangrass. The deep tap root punches through the fibrous roots of the grasses, and the tall grasses help prop up the compass plant's long stems and keep them from flopping over. If you plant compass plant in your landscape, plant it with these tall grasses. Plants grow in environments that suit their growth habit.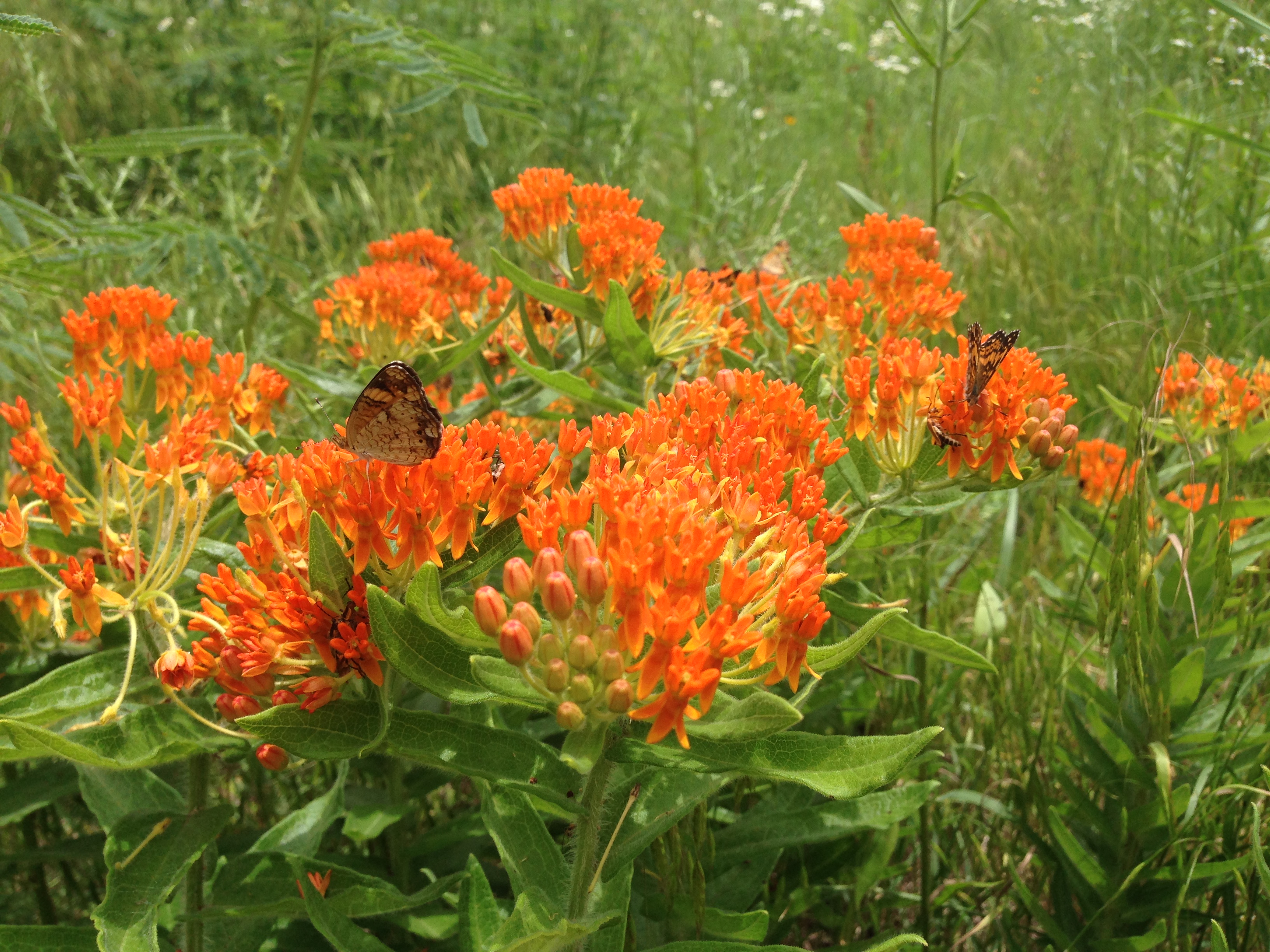 Butterfly weed is another great example. In the wild, it would get smothered and lost in five to six foot grasses, but you see it flourishing with shorter grasses like little bluestem, prairie dropseed and blue gramma. Grasses of similar height is what they prefer. The beautiful orange blooms are at the same height as the grasses. These plants also have similar sun, soil and moisture requirements, too.
Know more about the plants you grow
An understanding of plant communities and the preferences of individual plants will help direct your landscape design. This approach to landscaping forces you to become familiar with each plant, but rewards you with a successful landscape that mimics the communities on the prairie. By adapting your gardens to include groups of plants that naturally occur together and that match your own landscape, you will have a functional, low maintenance landscape that is ecologically responsible and beautiful at the same time.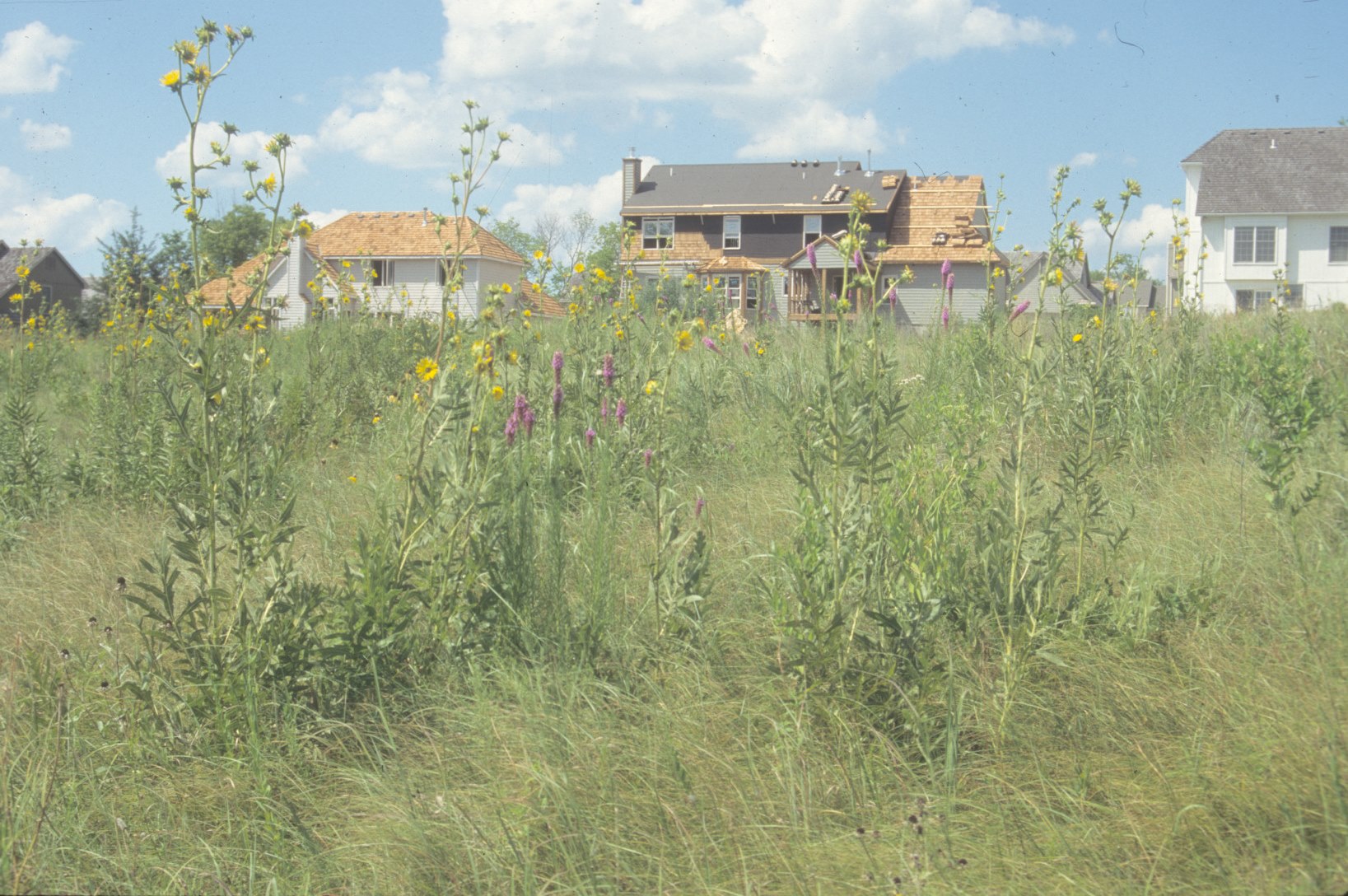 This style of landscaping has caused me to reevaluate how I design new plantings. For instance, switchgrass, which is one of my favorite grasses, is a solitary grass in the wild. It forms large colonies with other wildflowers growing on the edges of these colonies. Richard Hansen and Friedrich Stahl, in their book "Perennials and their Garden Habitat", arrange plants according to their sociability level. Plants like switchgrass or coneflowers at lower levels (1 and 2) are set individually or in small clusters. Plants like prairie dropseed or blue grama at higher levels (3 to 5) are set in groups of 10 to 20-plus, arranged loosely around the others.
By observing the different levels of plant sociability, it guides how you incorporate plants into your landscape. It is an ecological way to garden that focuses less on aesthetics and more on relationships of plants. Of course height, bloom time, texture and flower color are important, but they are not the most important consideration when planting. The main emphasis now is grouping plants together that thrive in the wild together.
So what does this look like practically in your landscape?
It looks like 10-20 coneflowers (level 2 plants) propped up with little bluestem, prairie dropseed and blue grama (level 4 plants). In the wild, you never see just coneflowers growing in large solitary groups together, but mixed with other wildflowers and grasses. Blue sage (level 2 plant) has a tendency to flop, but when combined with other taller grasses and wildflowers, its blue flowers are held at eye level. The taller, more upright plants or solitary plants in levels 1 and 2 need the level 3 to 5 plants to grow and spread around them. This interlocking matrix of plants covers every square foot of your garden. Weeds are crowded out and maintenance is reduced over time as these plants squeeze out unwanted species. You can now manage your plant communities as a whole rather than taking care of each individual plant.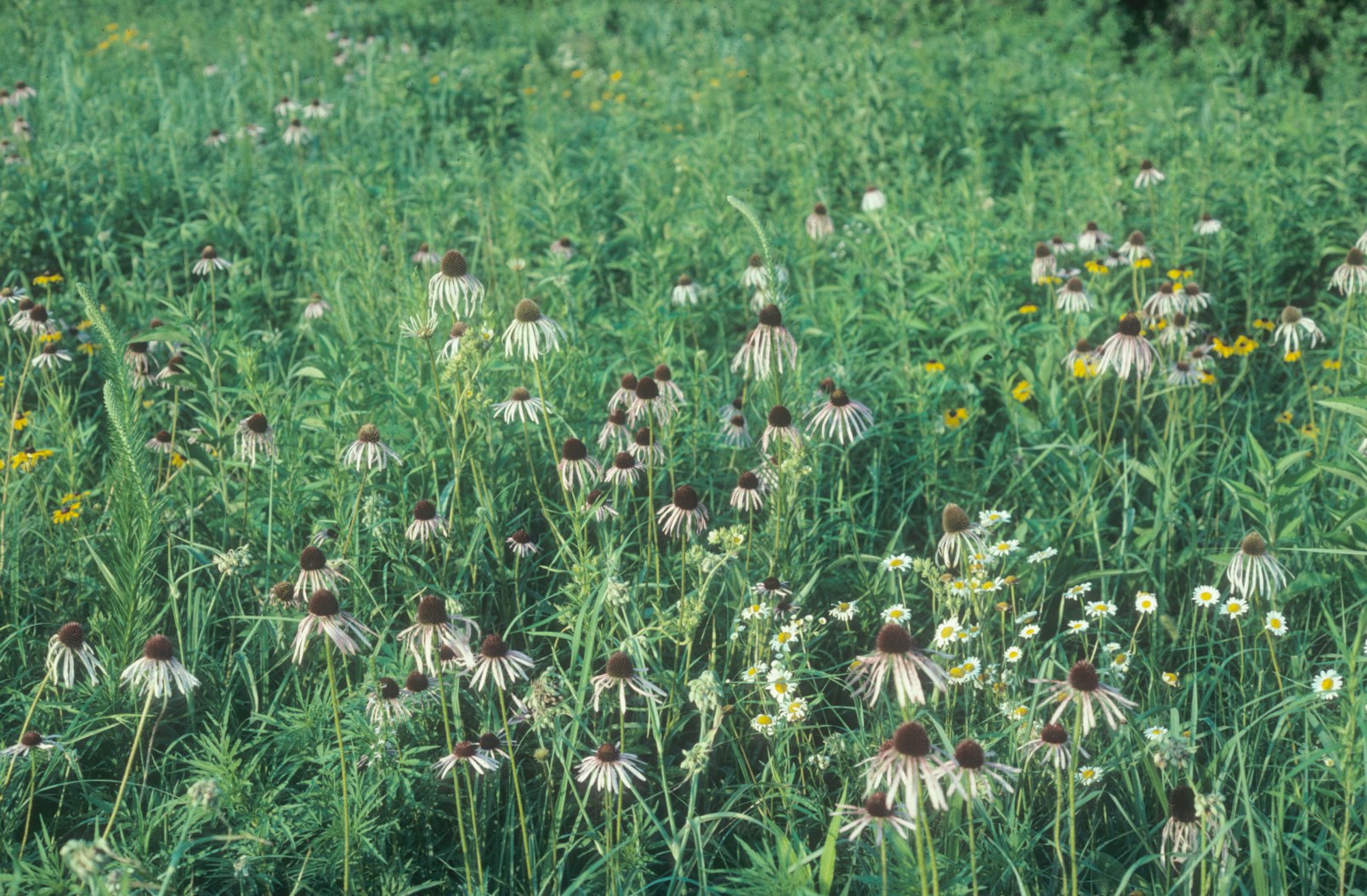 I believe this approach to designing a landscape has many benefits. Using this approach, we will become intimately acquainted with the plants we grow and the social communities in which they thrive. This connection to our plants forces us to learn about them. More importantly we begin to see them as individual pieces of a much larger collection of associated plants. It is a radical shift in how we design a garden. Plants are pieces that nature weaves together in ecological combinations. Nature is a great teacher.