"Alone we can do so little; together we can do so much." ~ Helen Keller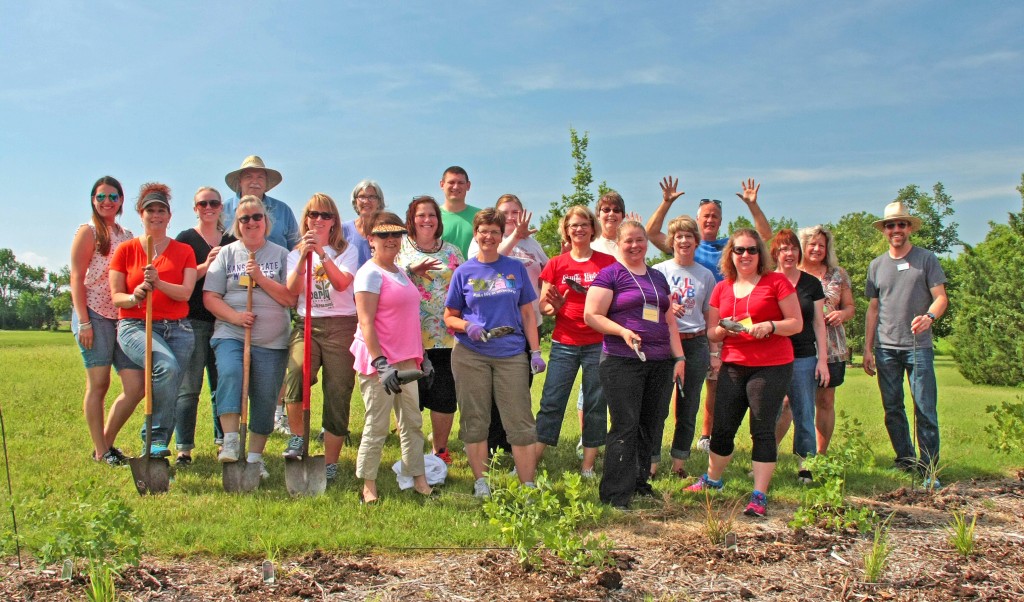 Consider the power of one vs. the power of many. The power of one may at first seem insignificant. However, with persistence, consensus-building, and sometimes even a little luck, that power can grow to many and build to a formidable presence.
A few examples of this in nature…
From one seed, a typical annual sunflower head produces hundreds and sometimes over 1,000 seeds depending on the species variety. A few plants in an area with open soil can quickly turn into an area dominated by this species over the next couple of years.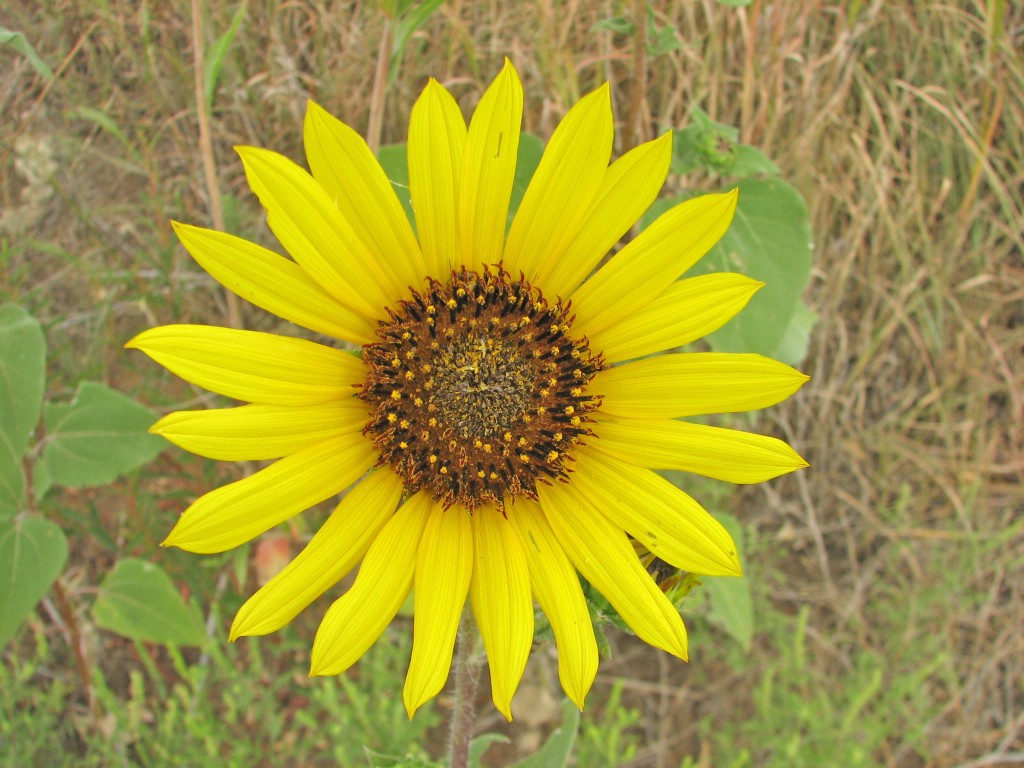 One Canada goose only has so much energy to give while covering miles during migration to fight wind currents and arrive at its intended destination. But by flocking into a V formation in flight, each individual rotates through the more energy-intensive front position in a cyclical fashion, shares overall flight fatigue, and greatly boosts the efficiency and range of the whole.
One by one, individual plants of hundreds of species of wildflowers and grasses took advantage of a favorable climate on the Great Plains after the last ice age 10,000 years ago. They extended their roots to a depth of 10 feet or more, produced flowers and distributed seeds, and filled new spaces as long-lived perennials. Prairie plant roots partially died and regenerated year after year after year, and in the process pumped loads of atmospheric carbon into a deep soil horizon, and created a long-lasting friable matrix that today helps produce food for the rest of the world.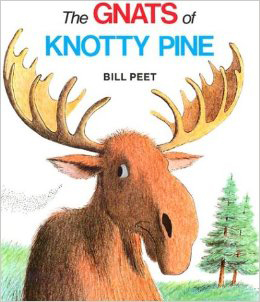 While pondering these examples on a walk this morning, I tried to swat individual mosquitoes, only to be overwhelmed by the presence of a blood-thirsty mosquito CLOUD. I was reminded of the "success of many" concept in the book Gnats of Knotty Pine from my favorite children's author, Bill Peet.
Last week, we finished our ninth annual Earth Partnership for Schools (EPS) summer institute. We were joined by 21 educators for this intense 40-hour workshop to learn how to engage K-12 children in the preparation, creation, maintenance, study and enjoyment of schoolyard prairie gardens. These individuals came with energy, passion, a willingness to learn, and 287 years of experience and expertise. (side note: this group fittingly helped a volunteer weed a large bed in about five minutes and conducted a big planting in about 30 minutes that would have taken our grounds manager all day!)
As during previous EPS summer institutes, spending a week with these people was a blast – exhausting, yet energizing, and ever so powerful for all involved on so many levels. They will return to school in the fall with detailed action plans, an expanded toolbox of curriculum activities, and a new appreciation for the success of project-based, hands-on environmental education.
I'm sure you will agree that every individual teacher has the power on his or her own to impact the lives of so many young people.  Together, this 2015 cohort has increased the number of EPS educators in Kansas to 194 teachers from 64 schools. These individuals, as a collective group, have reached over 21,000 students in the last eight years and that number will continue to grow.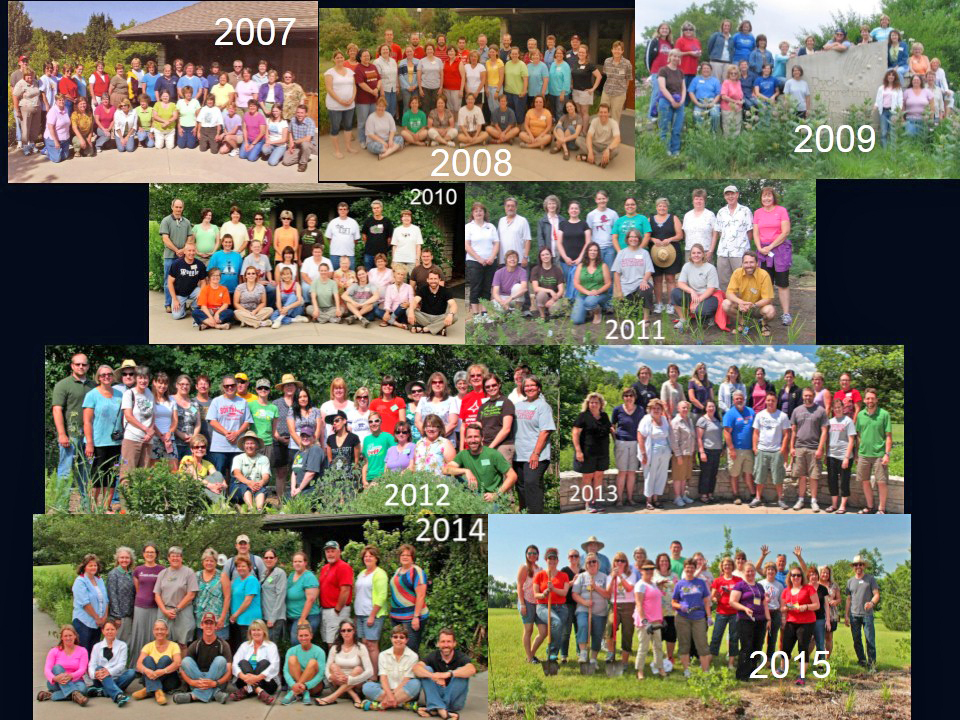 I'll leave you with one final question. Between the bison and the grasshopper (pre-European settlement era when the bison were still common), which organism as a whole consumed more prairie biomass in a given year? I think you know where this is going…