Knowing how much light a plant needs to thrive should be a simple question, but it is often easily misunderstood. There are so many different descriptions for sun requirements or exposure found on plant labels, but they don't provide all the information you may need to make the right selection for your yard. Are these descriptions for Kansas or Virginia? Can a plant survive in full sun with 30 inches of average rainfall or does it need 50 inches?  Does it need full sun with protection from the hot afternoon sun?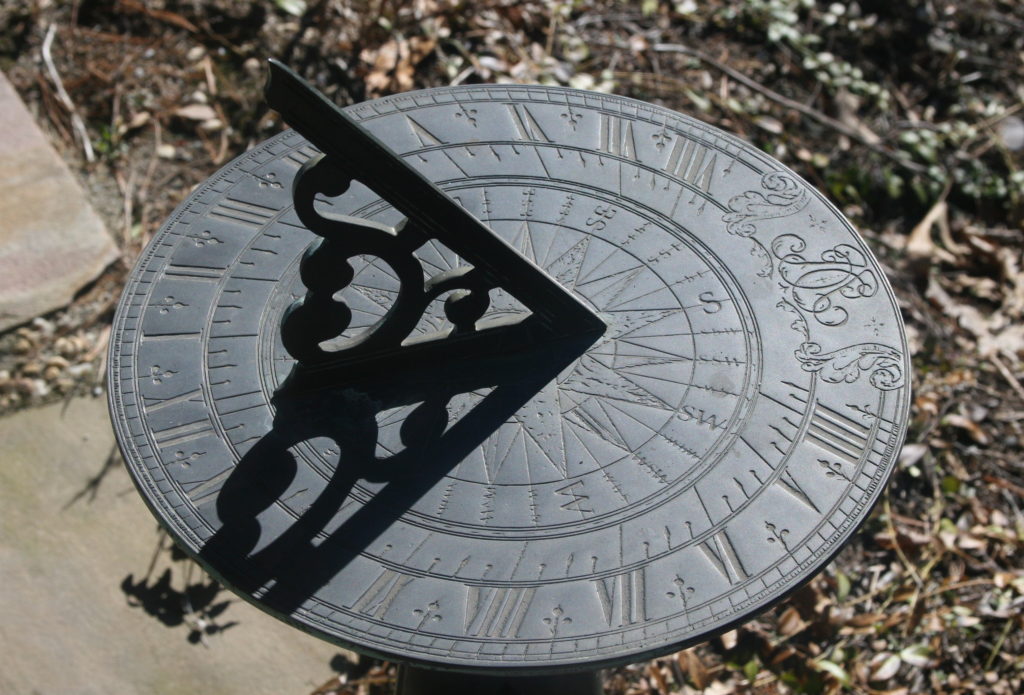 Plant labeling has been getting better and more consistent, so understanding a few key terms will assist in selecting the right plant for your landscape conditions. Let's take a closer look.
Terminology
Every plant in the landscape needs sunlight to grow.  Even shade plants with their adaptations need a certain amount of light to grow and prosper. Plant labels identify the amount of sun a plant requires as full sun, part sun, part shade full shade, or dense shade:
Full sun – Plants need at least 6 hours of direct sun daily
Part sun – Plants thrive with between 3 and 6 hours of direct sun per day
Part shade – Plants require between 3 and 6 hours of sun per day, but need protection from intense mid-day sun
Full shade – Plants require less than 3 hours of direct sun per day
Dense shade – No direct sunlight and little indirect light reaches the ground.
A Closer Look at the Terms
Full Sun
Most prairie plants fall into this category of sunlight exposure. This light is bright, sunny for most of the day like in open areas and backyards. These spaces get at least six hours of direct sunlight and need to be planted with full sun plants. Their deep roots and natural adaptations for direct sunlight will help them thrive in this harsh environment. Silver or gray leaves, pubescent leaves, or leaf orientation are adaptations that help them prosper in these sunny areas. 
There are other plants that appreciate some protection from the hottest part of the days, but they still need at least six hours of direct light. Keep in mind that full sun in the Smoky Mountains and full sun in Texas are different.  So, think critically about your local site, because some experimentation may still be needed.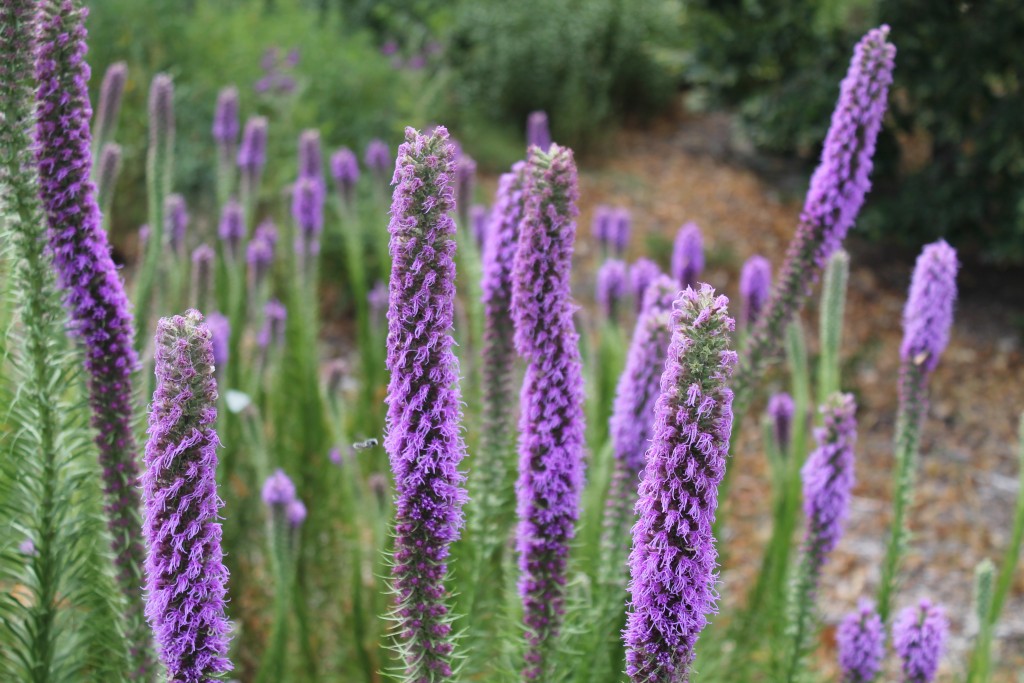 Part Sun and Part Shade
When I think about part sun and part shade, savannah plants come to mind. They are tucked up close to the margins of the forest. They transition from prairie plants to woodland plants. Some will get sunlight for most of the day, but not often. It is not the hottest direct sun. 
Part sun and part shade are very similar, but there are subtle differences. These two terms can be understood quite differently. Most plants requiring either part sun or part shade do well in filtered light for most of the day. In Kansas, a plant requiring part sun or part shade needs to be protected from the more intense afternoon sun. Give it morning sun to keep it happy.
Plants requiring part shade can be quite sensitive to too much direct sun, particularly in the afternoon, and will need shade during the hottest parts of the day.
Plants requiring part sun can usually tolerate more light and need a minimum amount of direct sun to thrive. These plants may bloom poorly if given too little sun.
For either group, providing a few hours of direct morning sun is a good choice.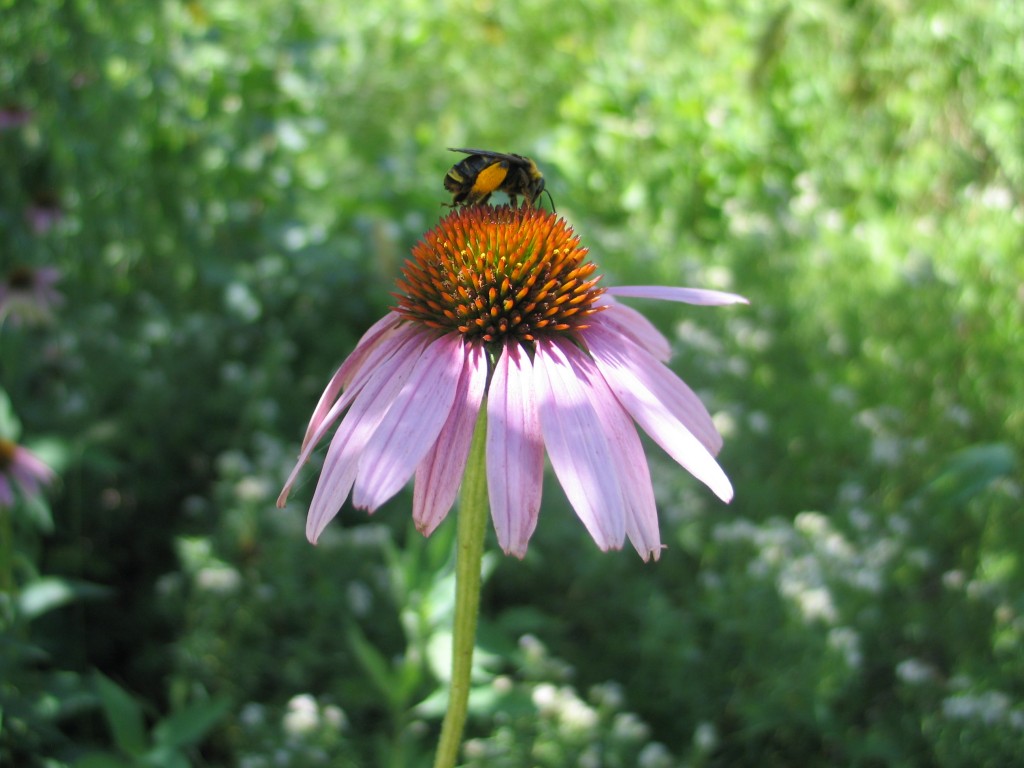 Full Shade
Plants requiring full shade are the most challenging in Kansas. Essentially, we are trying to grow shade plants in a prairie environment with lots of sun and inconsistent moisture. Shaded areas typically stay dry and need supplemental moisture to grow full shade plants. Full shade plants require anything less than three hours of direct light such as morning sun and late evening sunlight. Protection from the hot midday sun is very important.  Filtered light, such as that found beneath a tree canopy, is a good setting for full shade plants. This type of light is referred to as dappled shade and offers many gardening opportunities.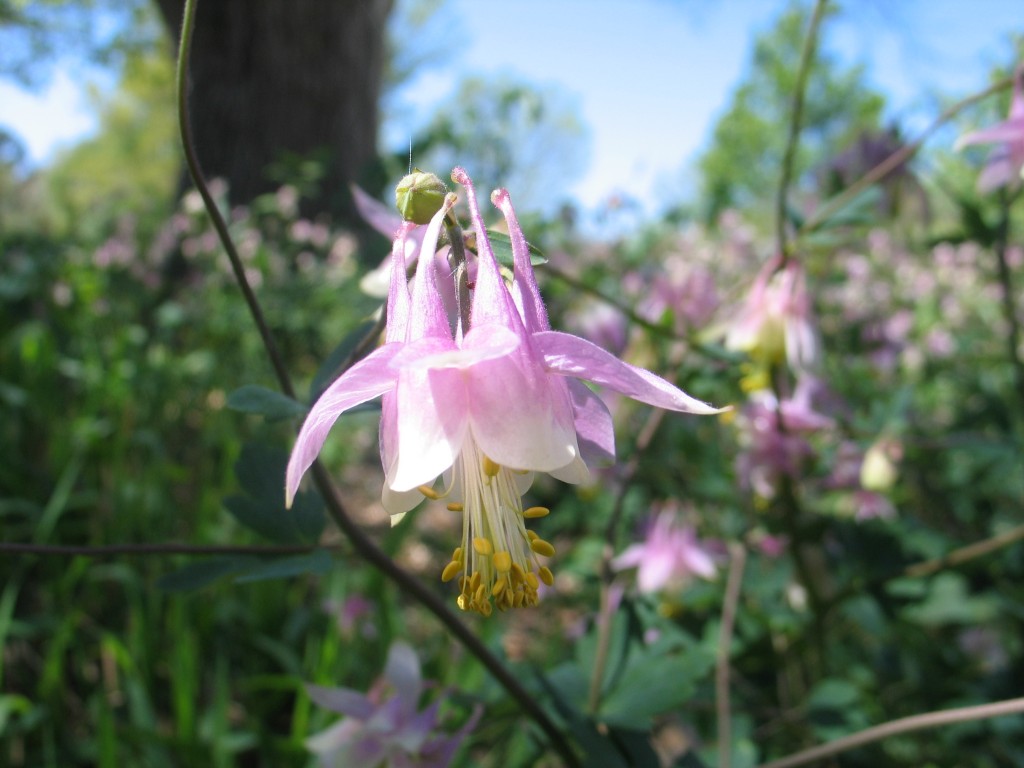 Dense Shade
Dense shade may occur under a dense evergreen tree against a fence, or the north side of your house protected by a deck. These areas get little if any sunlight throughout the day. These problem areas are usually dark and can stay very wet or very dry. There is not much you can do under these conditions, but maybe a ground cover or decorative yard element would be a good choice. Plants need some light and you are fighting nature by trying to grow something without much light. Rather focus on the areas that do have some light to draw your eyes away from this area. 
It is best to become familiar with sun exposure in your landscape by checking on light conditions throughout the day and over the course of a full growing season. Growing plants in Kansas can be a test of your will, so match plants up to your landscape based on light conditions in your landscape. I have found that if you get this requirement right, some of the other elements like soil, water and fertility will sort themselves out on their own.