After my Native Plant School class last week, there were several good questions about native grasses that are worth addressing again.
Question 1: How do you clean up native grasses in the late winter (Feb-March)?
Grasses tend to remain attractive well into winter, providing texture, movement and continuity to the garden. However, they eventually need to be cut back in preparation for spring. We use a gas powered hedge trimmer because we have so many grasses to cut back. The stems are tough but the trimmer easily cuts through them especially compared to hand pruners or loppers.
Starting at the top of the grass, we just cut through the grasses back and forth at 2-3 inch intervals until the grass is cut down to 2-4 inches off the ground. We then scatter the cuttings around the base of the grass so that it is not too thick. The trimmer makes quick work of a five foot grass. If the pile at the base of the grass is too thick, we scatter the clippings someplace else in the garden. This way you are keeping all those overwintering insects in your yard.
In our recent Winter Lecture Series, guest speaker Heather Holm suggested an even more insect-centric approach to spring garden clean up. Gain access to her presentation HERE.
FUN FACTS!
There are more than 400 different native bee species in Kansas.
An estimated 30% of native pollinators nest in pithy stems of plants such as native grasses and wildflowers.
Dead branches or logs decaying provide excellent habitat. Create a small bush pile for birds and pollinators. Overwintering butterflies and ground nesting bees can be found in brush piles and the decomposing wood gives fireflies a place to lay their eggs.
Nearly 70% of native pollinators are ground-nesting, burying into the soil to reproduce. Open soil without landscape fabric or two to three inches of mulch allow these burrowing insects to easily access the soil.
Question 2: When is the best time to plant buffalograss?
Buffalograss is a native warm-season sod forming grass. It needs at least six hours of direct sunlight for it to germinate and grow healthy. It spreads by stolens and has fine blue-green leaves. New seeded forms of buffalograss have been developed over the years such as Cody, Bison, Bowie, Plains, Topgun and Sundancer. Most of these seed forms are available online and some are available at regional Farmers Cooperatives. Seeding can be done anytime from May through August 15 as long as the soil temperatures at a two inch depth are above 60 degrees. Check out Buffalograss: Five Keys to a Successful Planting on our website.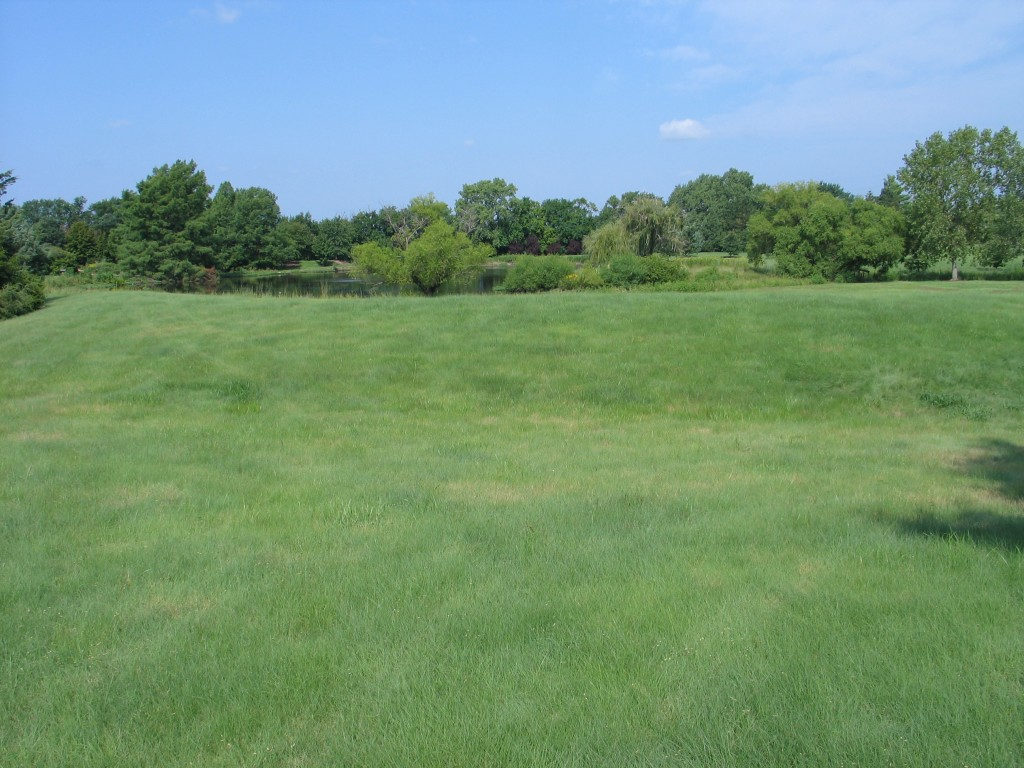 Question 3: Can you list out the heights and mature sizes of the grasses?
One of the key components of a successful native landscape design is situating grasses. Repeating taller grasses at regular intervals looks formal while these same taller grasses at irregular intervals is relaxing and less formal. Grasses unify and blend your landscape together and they are wonderful companion plants with other wildflowers and shrubs.
Short= 4-24 inches, Examples: prairie dropseed, blue grama, pink muhly, sideoats grama, june grass, "Blonde Ambition" blue grama, purple love grass, and Nassella tenuissima,
Medium= 2-4 feet, Examples: Little bluestem, Little bluestem cultivars, Sideoats grama, Blonde Ambition blue grama, Northern sea oats, Pink Muhly grasses, "Cheyenne Sky" switchgrass, "Shenandoah" switchgrass, and sand love grass (Eragrostis trichoides).
Tall= 4-7 feet, Examples: Big bluestem and cultivars, Indian grass and cultivars, Eastern gamma grass, prairie cordgrass, switchgrass and switchgrass cultivars.