Prairie gardens have become increasingly popular over the past ten years as homeowners and businesses seek to directly reverse the trend of prairie degradation.  Using prairie plants in the landscape is one way you can implement small-scale conservation and stewardship practices and become a part of a growing patchwork of prairie gardens in the Great Plains region. 
These patchwork prairies will not replace what has already been lost, but can begin to help raise awareness about conserving any remaining prairie remnants.  Hopefully, we will no longer take for granted the prairies around us and work toward managing and conserving this landscape that is quickly vanishing.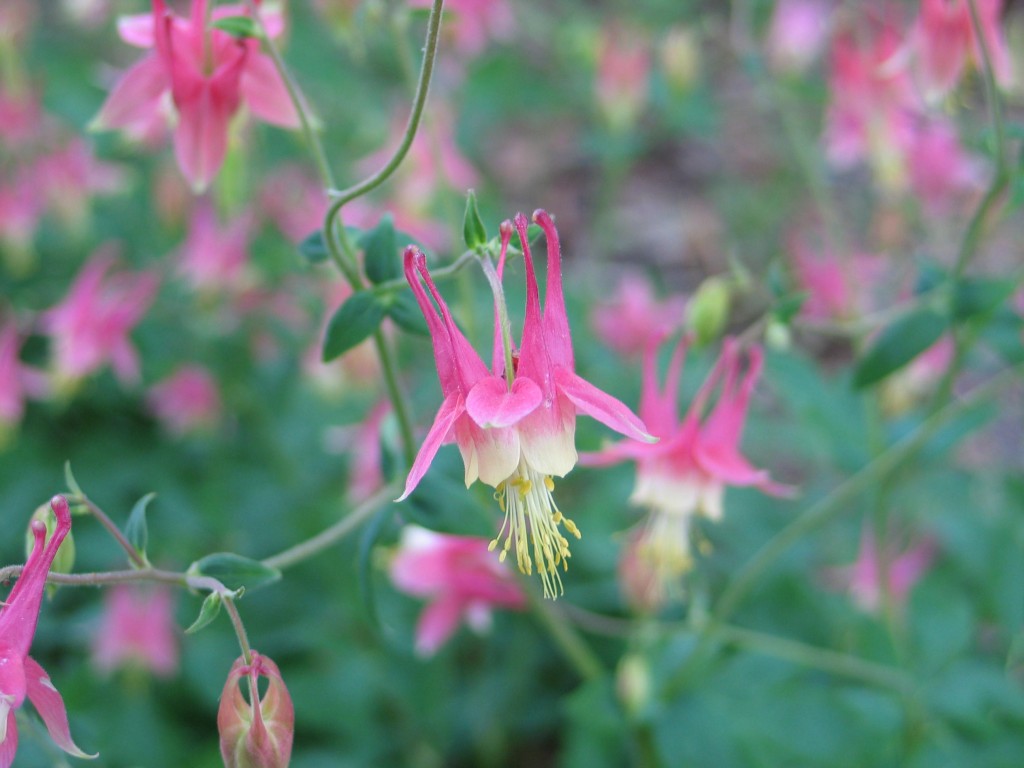 You may ask yourself, "Can a backyard prairie garden really make an impact?  How do I increase the value of my prairie garden?"  The value of a small prairie garden seems minuscule compared to the large prairie tracts that are being lost each year. 
Here are a few things you can do to maximize the impact of your small patchwork prairie garden and further your backyard conservation efforts.
Plant a diverse prairie garden
As you design your garden, look to include as many different species as possible.  It is important to have a succession of bloom from spring through fall.  Include some of the native grasses to provide vertical elements and alternative textures. These elements will support and frame some of the native wildflowers.  Your garden can become a conversation starter within your neighborhood.  Your neighbors' perspective may shift as your intentionally "wild" and slightly "messy" garden creates habitat for wildlife and pollinators.  People will notice the difference. Your garden, along with many other prairie gardens throughout neighborhoods, will add value to the environment and broaden the conversations we can have.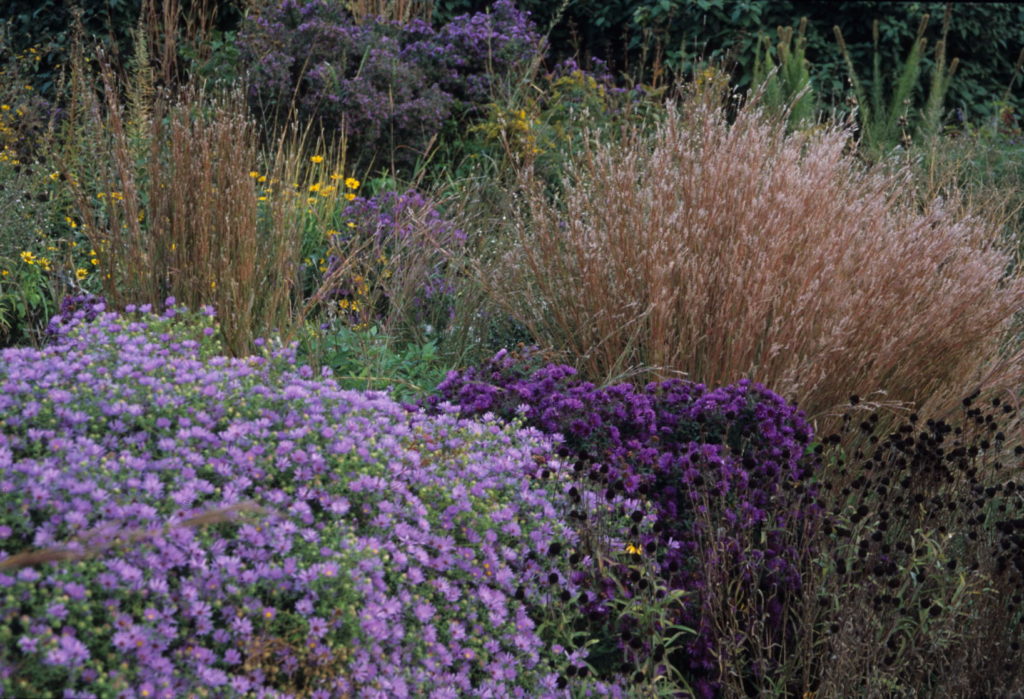 Connect with where you live
For many of us, we take for granted the prairies around us.  Even though we have some of the largest tracts of prairie like the Flint Hills at our doorsteps, we often don't see the peril they face.  So in light of these difficulties, it is imperative that we use native species from our region.  Create a sense of place by incorporating as many plants of a local eco-type as possible.  These plants are adapted to your climate and soil.  Cultivated varieties and hybrids give us consistent characteristics and qualities. However, they often lack the same landscape value to pollinators as the true species and are most likely not from your region.  Choose your plants wisely to maximize the impact they have to the garden aesthetic and the wildlife that need them.    
Create an immersive experience
Layers of plants from different perspectives or vantage points will offer you the most enjoyment from your garden.  As you are drawn through the landscape, surrounded by lush plantings, you can enjoy the changes from season to season.  Sunlight, texture, color, and varying heights combine to provide unique encounters with your landscape.  The value of these experiences for your body and soul cannot be measured.  Quiet reflection can calm you after a hard day or bring you some perspective in your life.

Most gardens will never be as perfect as we want them to be, but they still have value for us and our environment. They are valuable to wildlife and pollinators. Valuable for the broader conversation about stewardship of the land.  Valuable to us as we become more aware of the role we can play in conservation and as we develop a relationship with the land. 
Don't sell short the importance of the prairie, no matter how big or how small. Every step taken, every wildflower or grass propagated, every patchwork prairie garden planted has value.