Every gardener strives to have a continuous symphony of flowers in their gardens from spring through fall.  However, most gardens, including some of mine, seem patchy in appearance with sporadic blooms from time to time.  Although a continuous floral bloom is the goal, it is often not achieved unless a method called succession planting has been implemented. 
Succession of bloom is used to describe a diverse set of plants in a flower border that will always have interest. At any given time during the growing season there are plants coming into bloom and fading out of bloom.  This consistent bloom is important in a design, especially when using native plants.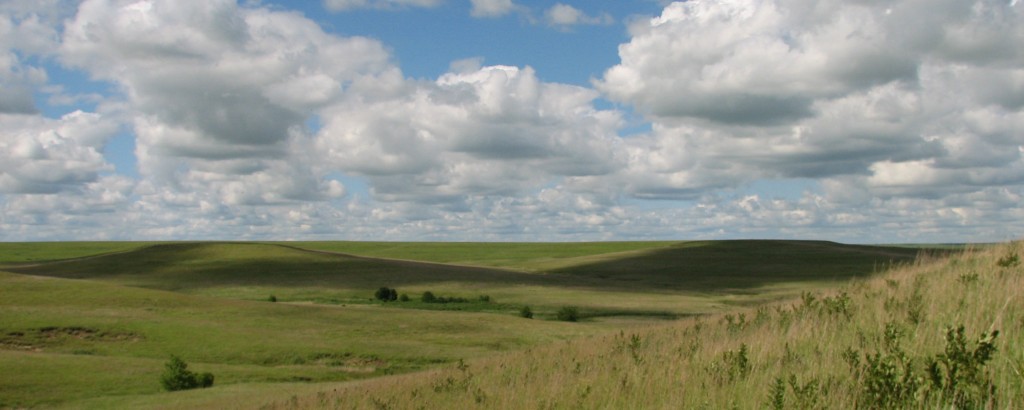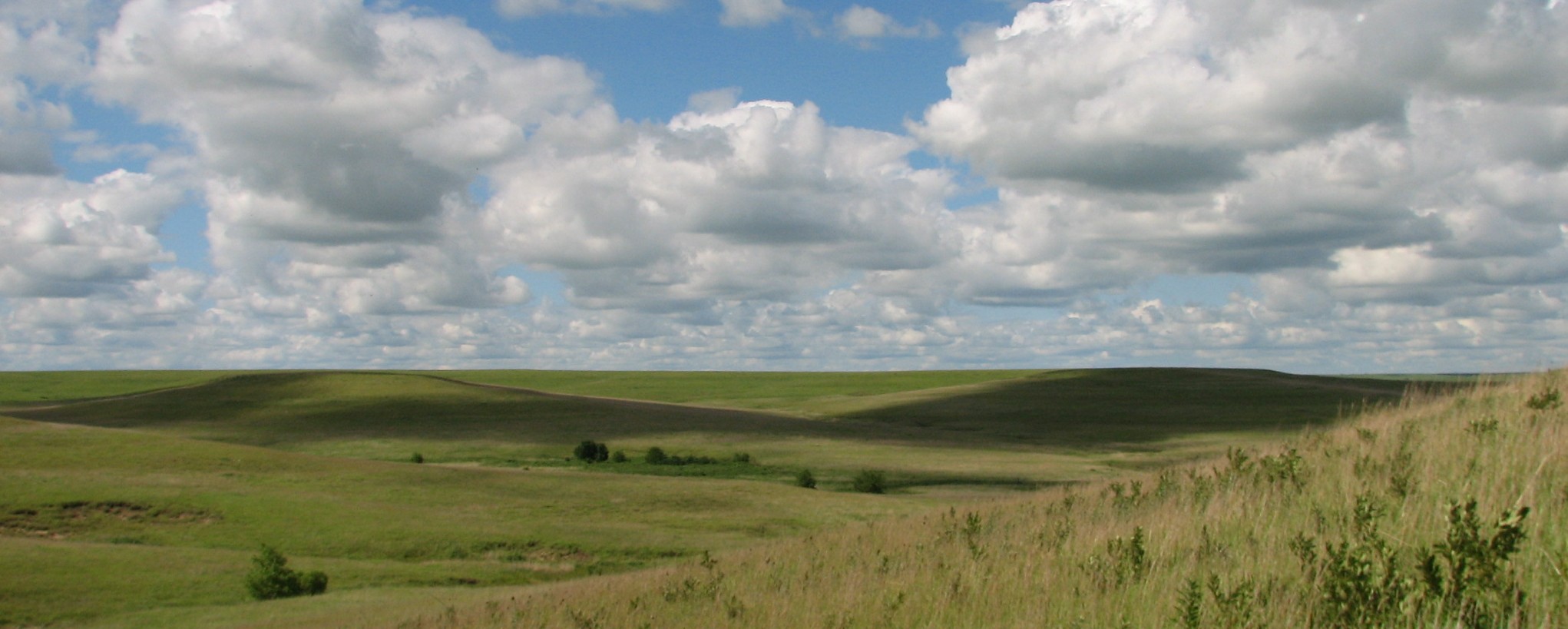 There are no Wave Petunias in the prairie. If you visit a prairie landscape like the Konza Prairie every two to three weeks throughout the year, you will observe plants beginning to bloom, in full bloom or going out of bloom. That is how you need to design your native landscape. Include plants that bloom in every season of the year and then strategically add grasses for movement and texture in the winter months.
In my opinion, succession of bloom is one of the most important concepts in native plant design, right after site considerations and matching plants up to your site. Take time to acquaint yourself with the life cycles of wildflowers and grasses. The more you know, the easier it will be to seamlessly incorporate them into your design. Succession of bloom always provides something of interest in the garden, but it also provides season-long food for pollinators and other wildlife.   
Starting a List
Put together a list of plants that bloom at different seasons and will grow well in your area. Include early season bloomers, midseason bloomers, and late season bloomers. Select a set of grasses that combine well with those wildflowers or provide backdrop for other perennials in front of them.
Native Plant Guide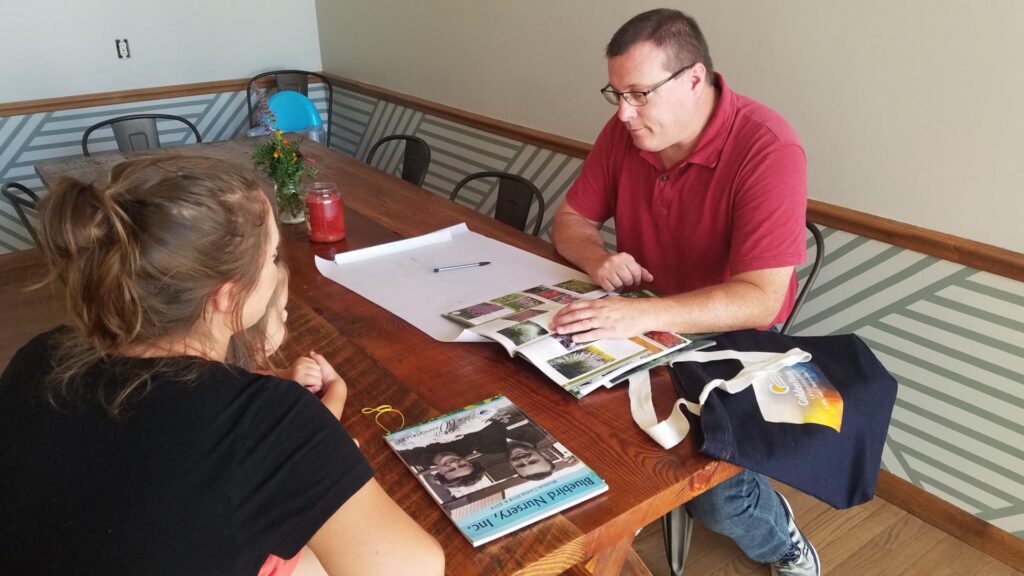 Begin the Design
As you layout your plants in your design, think about heights and layer of plants. Typically, there are only three or four layers of plants.  Plants 4-18 inches tall in the front, middle layers of 18-24 inches and 24-48 and then taller perennials at 48+ inches tall.  These tiers guide how I combine the plants and layout the design.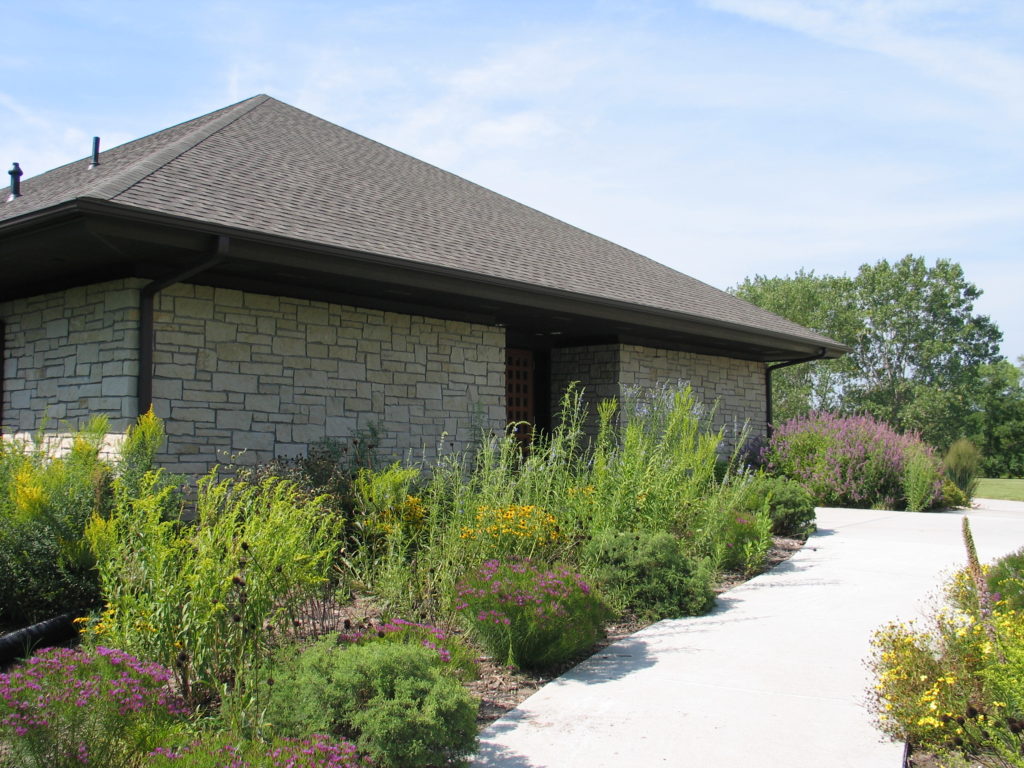 Layout
Always think about foliage and flowers. In matrix planting, made popular by Dutch landscape designer Piet Oudolf, every square inches is covered with plant material.  From the groundcover layer through the seasonal interest layer and on up through the structural layer, plants crowd out weeds and mimic the prairie community.  Keep in mind, blooms will fade, so foliage is important too. Seed heads can be supported and highlighted with grasses. A striking example is the dark seed heads of coneflowers later in the season with little bluestem.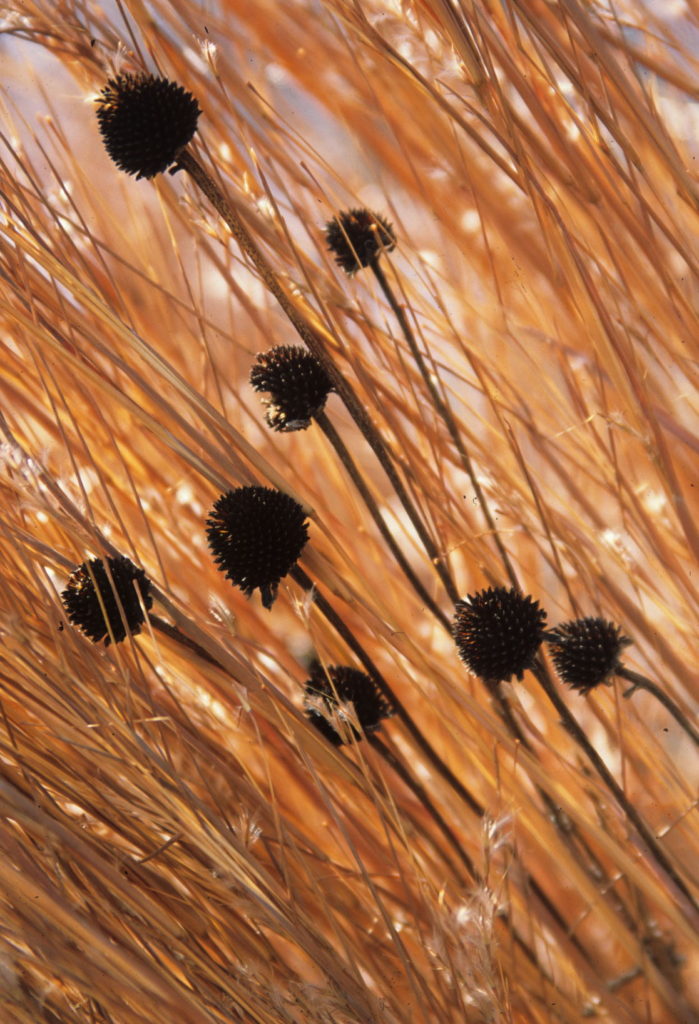 Plant in smaller groups
I prefer to plant is smaller groups such as five, seven or nine individual plants. Often, I will mix in some native grasses with the wildflowers. A larger swath of something out of bloom leaves a large void in the design, especially if it blooms in the spring. Plant closely enough so that foliage intermingles. If plants are spaced too far apart that there is more mulch or soil than plants, this void will draw your eye to the plant that is out of condition. By planting densely, you will hardly notice a plant out of bloom. 
The example below is simplistic, but the concept is the same. Succession planting combines specific plants for your garden that all look good together and bloom at different seasons. Try to avoid planting two different groups of plants next to each other that bloom at the same time. Those groups will leave a larger hole in the landscape.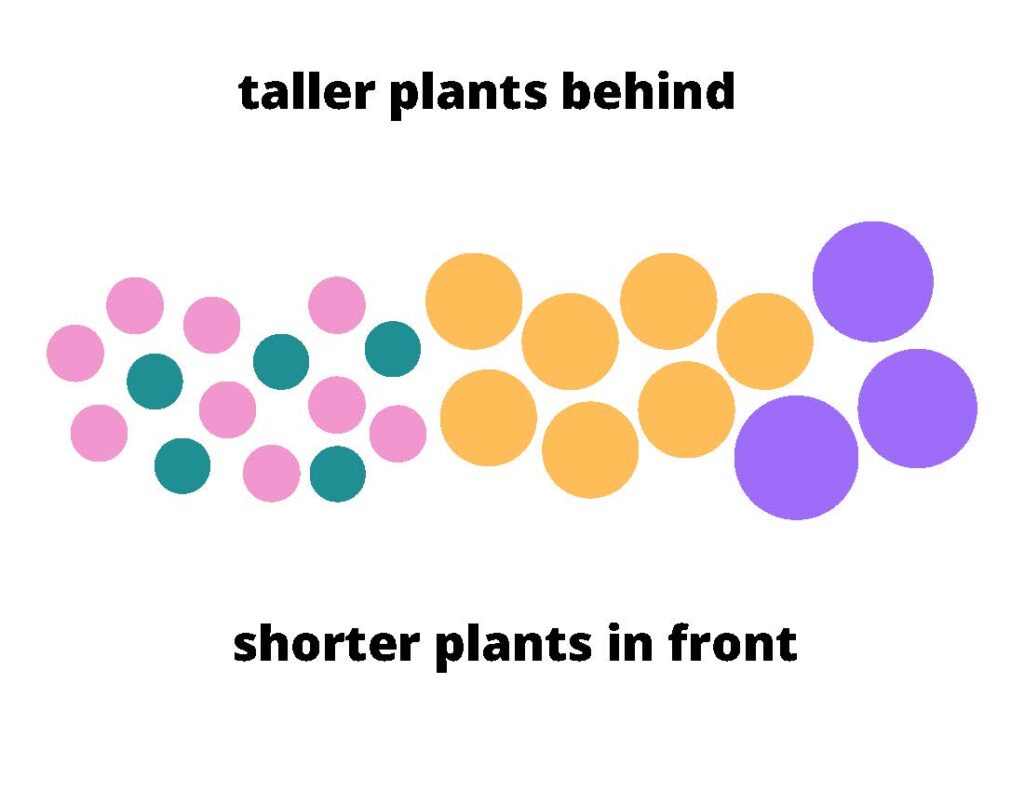 Your pattern can be continued or another set of seasonal plants can be incorporated into the design. This is also a tier in the overall design. They are all about the same heights. Plant something taller behind and shorter in front of these perennials.
Succession planting is very rewarding, and these simple techniques should guide the process. Again, take time to acquaint yourself with the life cycles of wildflowers and grasses. The more you know the easier it will be to combine them according to bloom time. Succession planting is something that we all respond to, and brings the garden together visually.