When the weather is cold and the days are short, I just want to curl up on the couch and rest. And according to prairie plants, that's exactly what I should be doing! As much as it pains us to see our favorite plants dry up and freeze in the fall, cold weather is an essential pause in the growth cycle for some plant species. Dormancy, vernalization, and cycles of freezing and thawing are an important part of their development.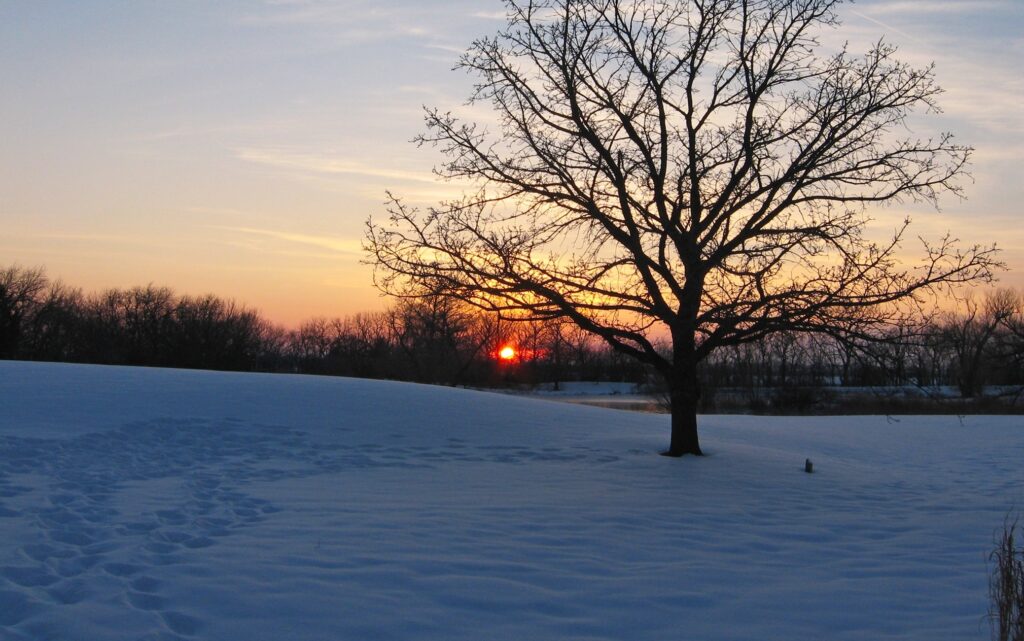 Baby It's Cold Outside
Contrary to how we feel about it, cold weather is a very good thing for plants in our region. In fact, there are many species of plants that cannot bloom without a prolonged cold period. Apple trees cannot form proper buds without 500 to 1,000 "chilling hours". Tulips will not bloom without 12 to 16 weeks of cold soil temperatures. And even the historically finicky peach tree will not set fruit without a proper cold spell during the winter months. This cold period for plants is called 'vernalization'. It all has to do with needing some rest — after a strenuous growing season, many plants use the signal of dark days and cold temperatures to go into their dormant phase, an energy-saving adaptation that allows them to jump back into full blossom in the spring. Why fight the harsh winter conditions when you can just sleep through it?
On Dormancy, or Rest Ye Merry Gentle(Plants)
Dormancy is not death, it is more like a long, deep sleep. In preparation for winter, plants stop actively growing and begin to transport their sugar reserves into their roots. This means the foliage may look shriveled and dried, but the roots are more alive than ever, packed with energy to get through the winter. When they go dormant, all the internal chemical processes of the plant slow down. Isn't that good advice for us too? Slow down, give up trying to keep up all those lush, green appearances and just focus on your roots and energy reserves! Remember to give your plants a bit of water of the winter if things get abnormally dry; they are resting, but still need moisture to stay alive until spring!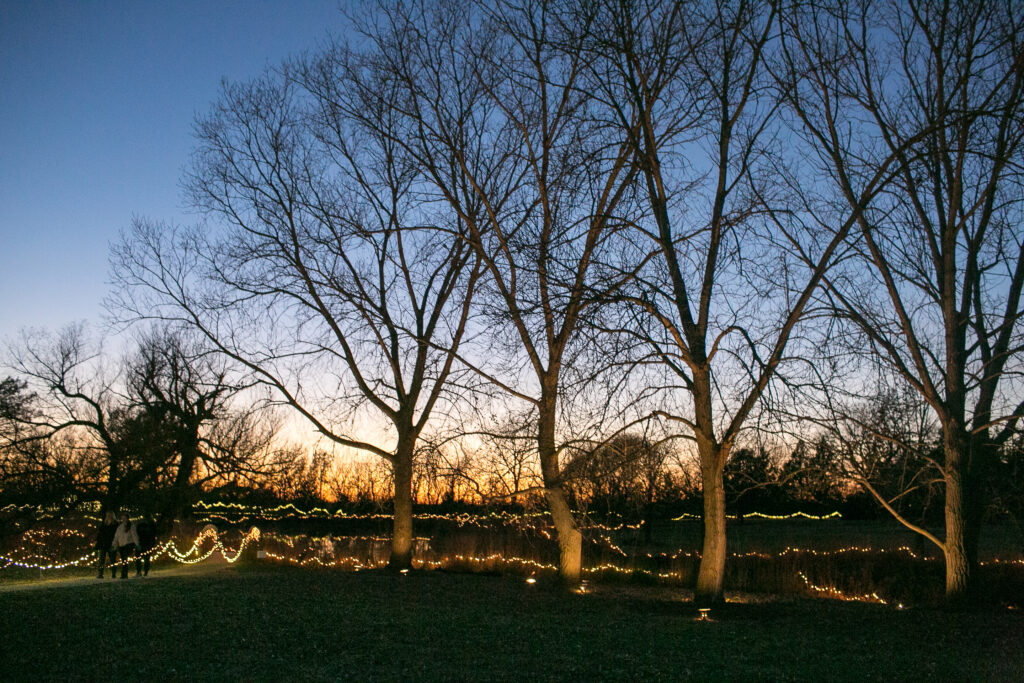 Let It Snow
Native prairie seeds are especially in need of cold, moist winters. These seeds have incredibly hard seed coats, called testas. The outer shell of the seed is hard for many reasons: to protect it from the elements, to prevent it from germinating too soon when conditions are unfavorable, or to survive the inside of a stomach once it is eaten and, – *ahem* – expelled. But this hard seed coat does finally break open after many freezes and thaws in a Kansas winter. Moisture works its way into the seed and helps the process along. Without deep cold, seeds would not germinate as well or at the correct time.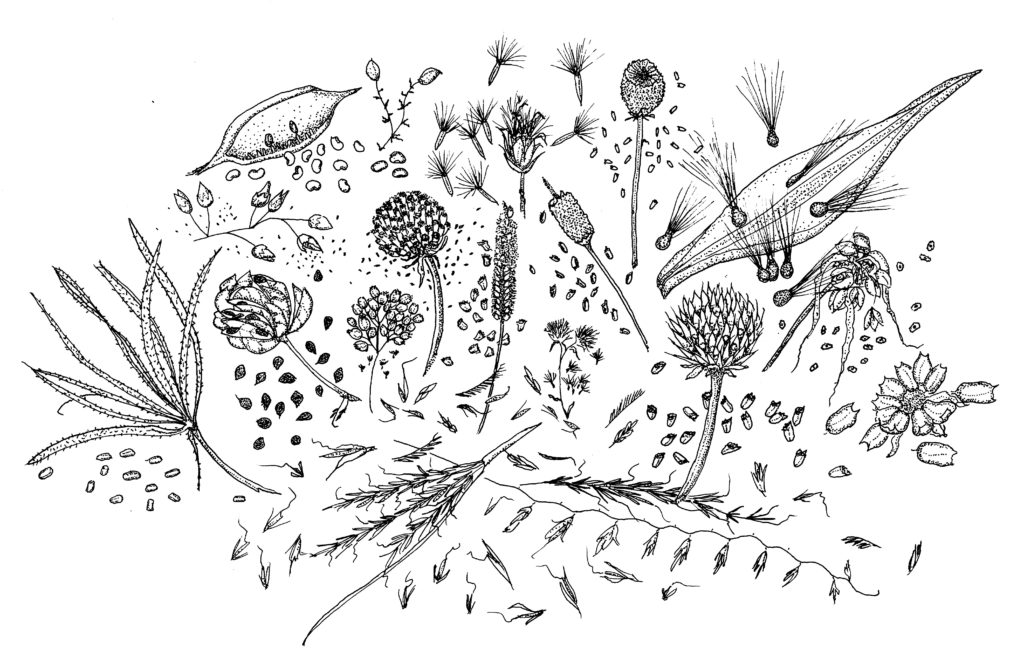 Winter can be a beautiful season if you know where to look. Prairie plants provide interesting textures and colors even through the darkest days of December and January. And more than being aesthetically pleasing, leaving gardens standing through winter provides the necessary habitat and shelter for wildlife to survive cold temperatures. As you enjoy your own kind of dormancy this winter solstice, I hope you find some comfort in the natural cycles of waking and rest happening all around you!