I have said over the years that fall is a great time to plant just about anything.  I will not go into why fall is an ideal time to plant because you can read it here.  Whether you are creating a "new front yard" without turf grass or just supplementing your existing landscape, you will be rewarded in spring with healthier, heartier and well rooted plants that jump out of the ground.  The new fledgling plants you get from our fall FloraKansas Native Plant Festival will create a habitat garden that will be beneficial and attractive to wildlife as early as next spring.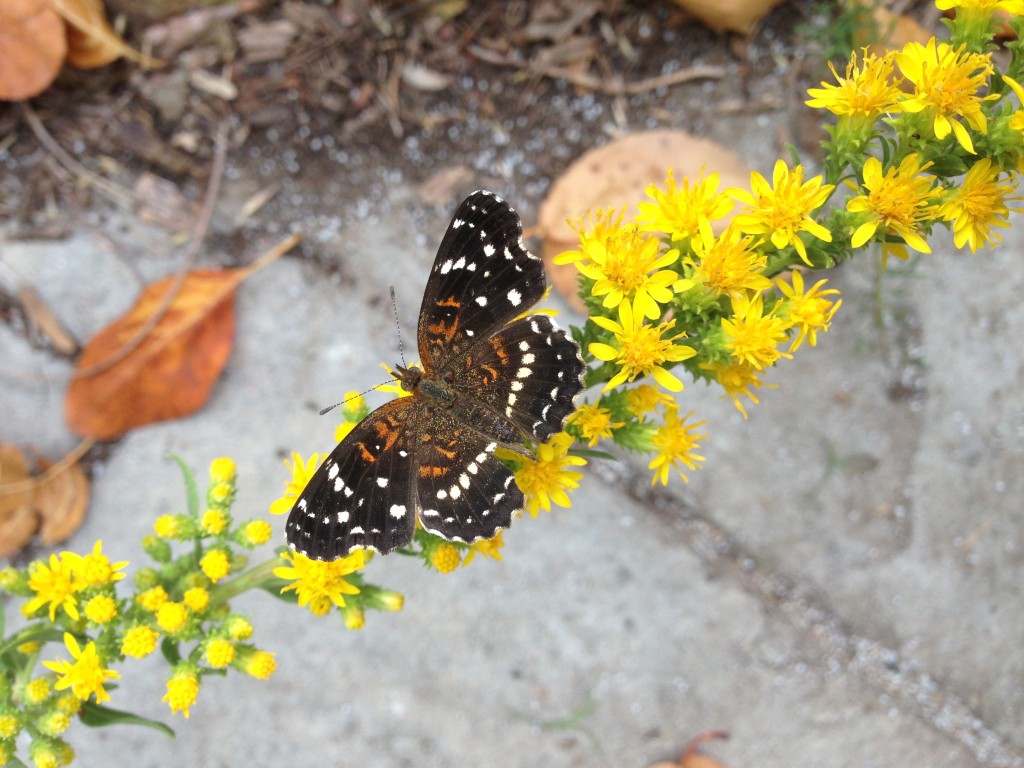 The "New Front Lawn"
People are increasingly aware that the traditional front lawn is only marginally beneficial to wildlife compared to a habitat planting with wildflowers, grasses and shrubs.  This is an important paradigm shift as we think critically about how our landscapes can improve habitat loss.  By replacing small sections of turf with deep rooted plants, you reduce the need for water, create islands that wildlife, including pollinators, can use while increasing the overall aesthetics of your home.  This alternative to the traditional lawn starts with a thoughtful design followed by the removal of the turf you want to transition to native plants.  The area needs to be free of vegetation and problematic weeds.  Think about how you will be viewing your new landscape (from the kitchen window or from the street or both).  This process will help you lay out and stage your plants.
Just a few additions
Fall is a great time to fill in some holes that have developed this summer.  Here at the Arboretum, the landscape is constantly changing.  As the landscape evolves and matures, new plants are added that complement the existing landscape.  I like to ask the question, "What is missing?" Do I need some structure plants, or wildflowers that bloom at a specific time? Do I need plants that can withstand a certain environmental condition unique to the site?  Asking these questions now provides you an exciting opportunity to add just the right plant(s) to round out your yard and help develop habitat.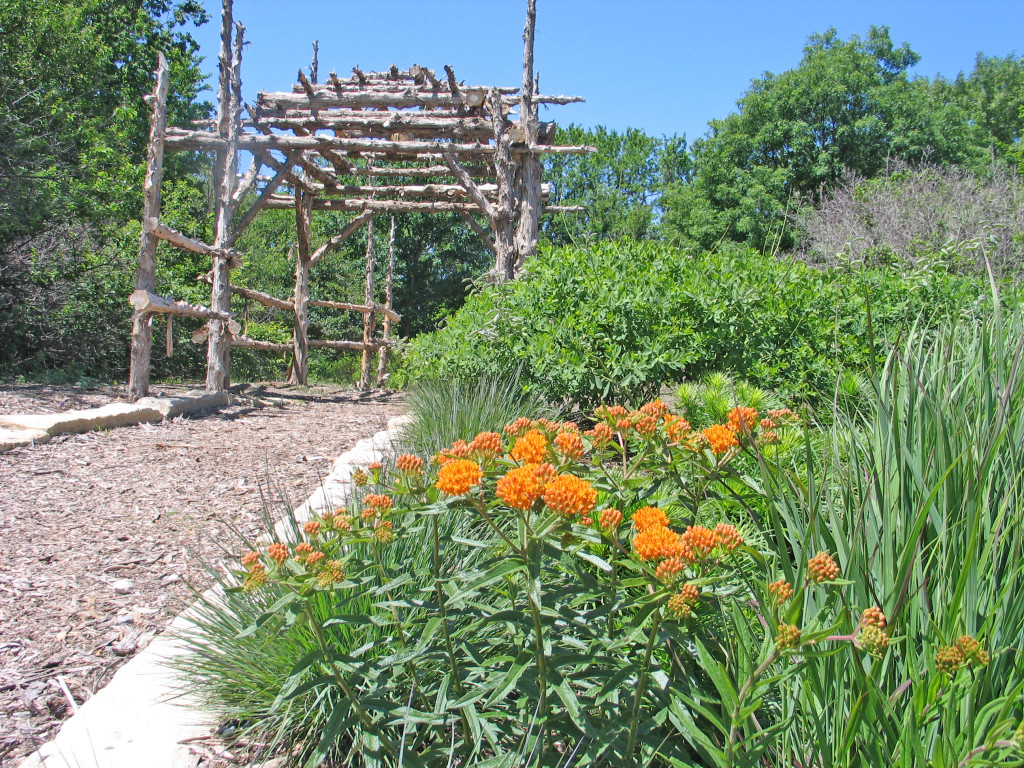 Blank slate
I have done several designs this year and most are starting with new gardens. By starting from scratch, you have so many options available to you.  Homeowners want to make the switch and establish an alternative landscape.  Plan your garden, choose plants that fit your site, and get them established properly.  If you are not ready to plant the entire area this fall, I recommend getting the bones of the garden established.  Plant a cluster of grasses along the foundation of your home, a few shrubs in the center of the design, or a grouping of wildflowers along the perimeter. This will make it easier to fill in the holes and visualize the mature landscape next spring.
Selecting plants with wildlife value and natural beauty will transform your landscape from dull and drab to dynamic and beneficial.  To see dragonflies, monarchs, other pollinators and birds being supported by your landscape is an inspiring experience.  Offering an attractive mix of drought tolerant plants will create the habitat these creatures seek to inhabit and use it.  Diversity of plants attracts a diversity of wildlife. Your garden can be part of the solution as we work to find balance in the world around us.