Native grasses are at their best right now.  They are in full plumage.  They are changing color from green to bold reds, yellows, and oranges.  They have reached their full height.  They are spectacular.
I can't imagine the view atop a rise looking over the expanse of the Great Plains in its unbroken state – a "sea of grass" as far as you could see.  It must have been awe inspiring. Within these waves of gold and green, three grasses stood out from the rest.
Within these waves of gold and green, three grasses stood out from the rest.
Big Bluestem (Andropogon gerardii)
This is the king of the prairie grasses, reaching to the skies and sending its roots deep.  It perseveres in tallgrass prairies.  The vertical stems stand firmly and sway with only a slight breeze and change vibrantly in the fall to shades of red and orange.  The three-pronged seed heads resemble a turkey's foot, hence its other name "Turkey Foot Grass".  Plant it in full sun in a medium to moist soil.

Switchgrass (Panicum virgatum)
The airy seed heads and upright habit make this a great landscape grass.  These forms make quite a statement in the fall and winter landscape.  They add structure, texture and movement.  For best results, plant them in a sunny spot in a medium to moist soil.  It is very drought tolerant.  Discover these varieties: 'Northwind'-consistent upright form to four feet tall and golden yellow fall color, 'Cheyenne Sky'-red leaves develop early in the summer and grows to three feet, and 'Dallas Blues'-tall (to 8 feet), with blue foliage and purple seed heads.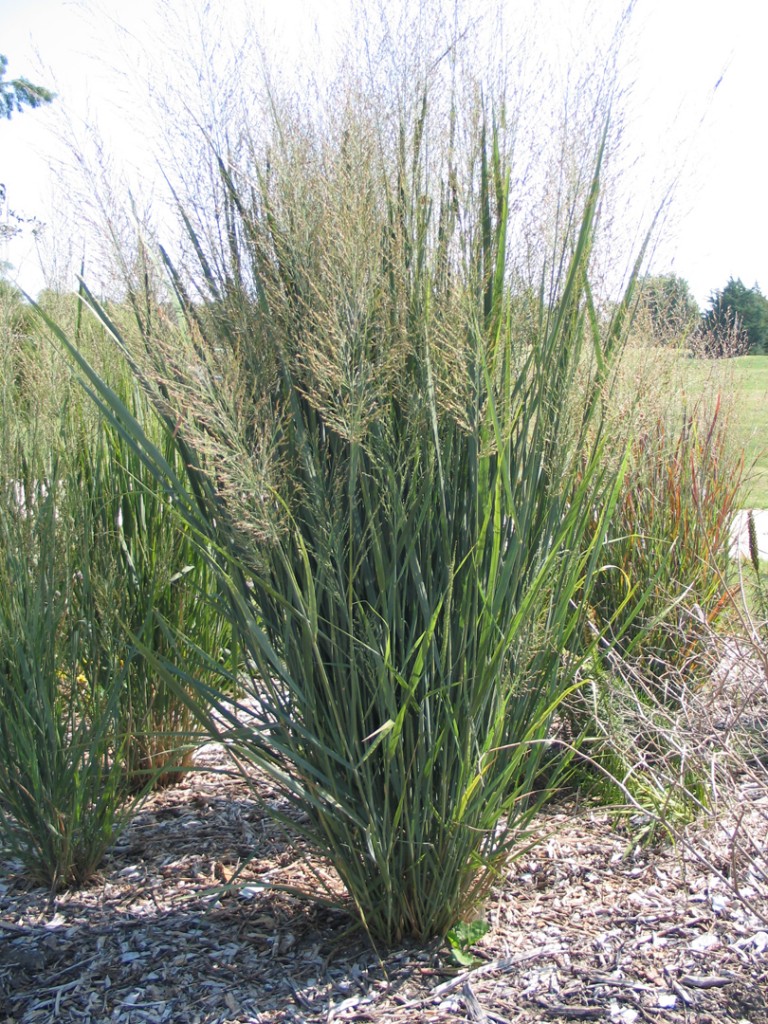 Indian Grass (Sorghastrum nutans)
The yellow/tan plumes and vase-shaped habit make this grass easy to recognize in prairies.  I use them in naturalistic plantings or formal plantings.  Give them space, because mature plants can be five feet across the top.   It grows best in a medium to dry soil and all-day sun.  Heavy clay soils make it robust, but it thrives in many different soil types.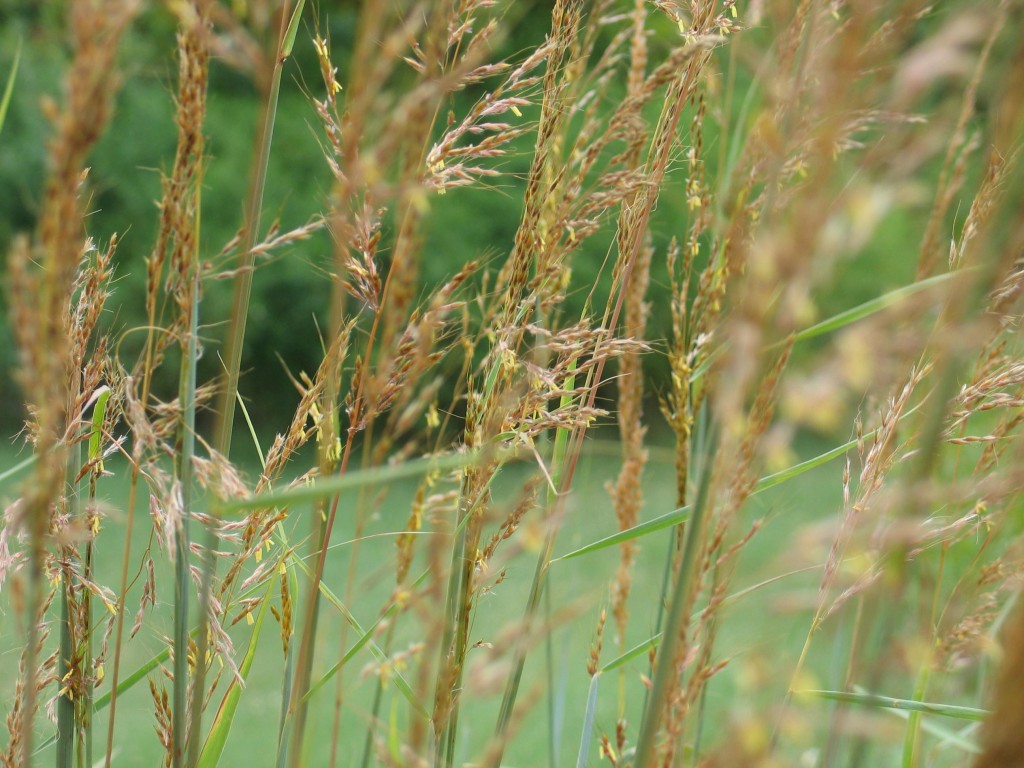 These native grasses are the backbone of the tallgrass prairie.  They are resilient because their roots go deep making them drought tolerant and tough.  They are garden-worthy and deserve a place in the landscape.  Give them a try.  You will be rewarded for many years to come.
Check out this article in Fine Gardening that I wrote several years ago for more information on other native grasses.