There is always that area in your landscape that is shaded.  These areas can be frustrating, because they don't grow turf well leaving the soil bare.  Here are a few good shade plants to spruce up that dark corner of your garden.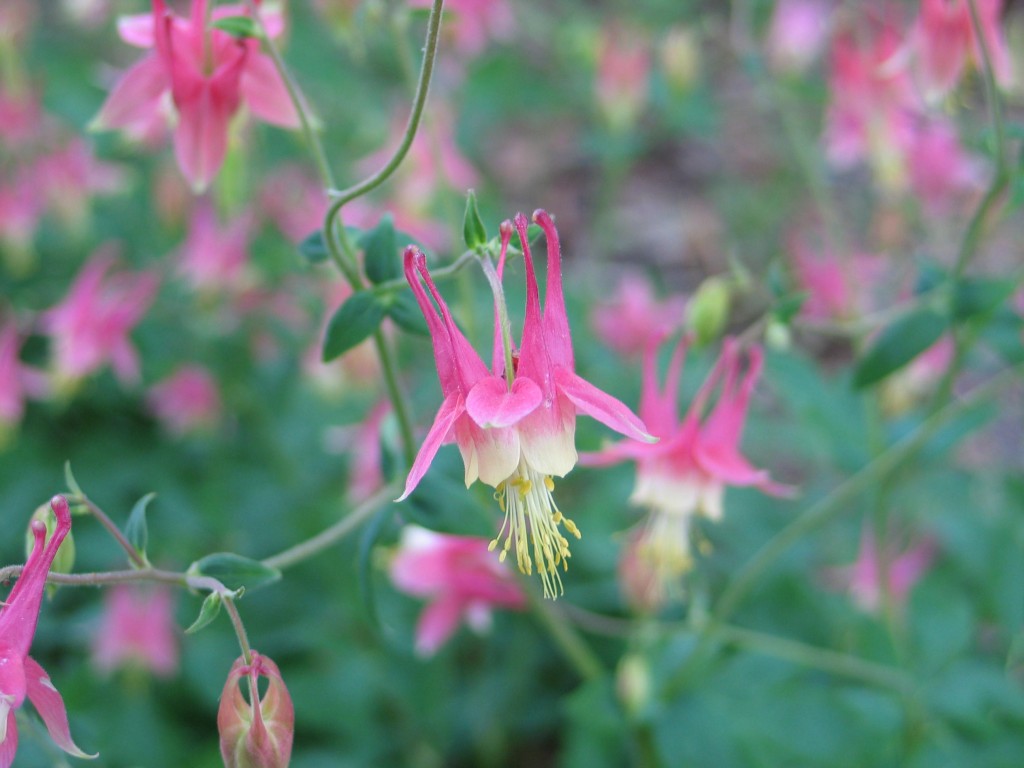 Columbine, Aquliegia canadensis
Delicate but tough wildflower for the shade garden.  Flowers are red with yellow that bloom in April and May.  Plants ultimately reach 12-24 inches tall in part-shade to shade.  They are quite adaptable, but prefer an average to moist soil.
---
 
Appalachian Sedge, Carex appalachica
This sedge looks like it came straight from the 80's big hair days.  The punked out spikes reach 12 to 18 inches straight up in any shade garden. This lovely sedge is native to dry woods.  Its fine texture and fountaining habit make it a lovely groundcover in dry shady sites, even in the root zone of trees.
---

Woodland Phlox, Phlox divaricata
This native phlox is a favorite spring wildflower.  It can be found along streams and in open woods.  The 12 inch clumps are covered with delicate 1.5 inch lavender flowers in May.  Quick to fill in areas when happy, it requires little or no maintenance.
---
Epimedium 'Lilafee'
This dwarf Epimedium grandiflorum is one tough cookie in the landscape.  In mid-spring, the new ear-shaped foliage emerges with a dramatic bronzy-lavender color.  The delicate violet flowers dance above the heart-shaped foliage.
---

White Woodland Aster, Aster divaricatus 'Eastern Star'
This nice selection for the woodland border has pure clean white flowers atop the mahogany stems.  It blooms in September and October, adding splashes of color to your shade garden later in the season.  It prefers part-shade to shade in an average to moist soil.  It is a weaver that slowly fills open areas, but it is not aggressive.