When we think of shrubs that grow in the prairie, lead plant (Amorpha canescens) is the first one that comes to my mind.  Rightfully so, the soft gray foliage and lavender flower spikes are a must for any summer prairie garden.  However, its lesser known cousin, dwarf false indigo (Amorpha nana) is blooming now in the Arboretum.  It makes you stop and take notice.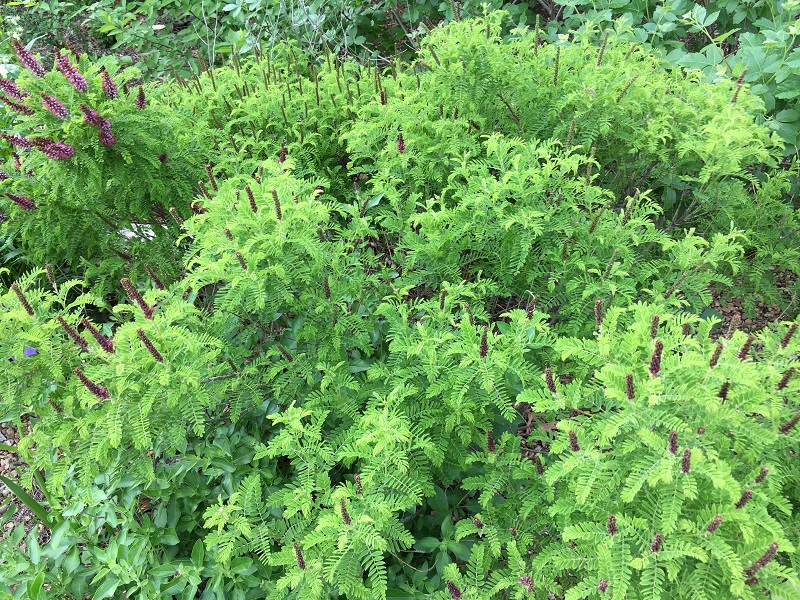 Dwarf false indigo can be found growing in the mixed-grass and shortgrass prairies throughout the Great Plains. In Kansas, I have seen it growing wild in Clark county.  It is not as widely distributed as lead plant, but I have found it to be quite adaptable.  It thrives in dry, open locations with plenty of sunlight.  Here in the Arboretum, it blooms in May but I have seen it bloom as late as mid-June.
The deep magenta flowers of dwarf false indigo have a sweet aroma like honey.  Each terminal flower cluster is covered in reddish-orange pollen that pollinators love to gather.  The flowers stand out against the bright green leaves.  This prairie shrub should not be pruned in the spring.  It blooms best from previous year's growth.  A variety of pollinators flock to the fragrant blossoms, but the Silver Spotted Skipper butterfly use the soft leaves as a food source.  After the blooms, the small green seedpods develop, but turn dark brown later in the fall.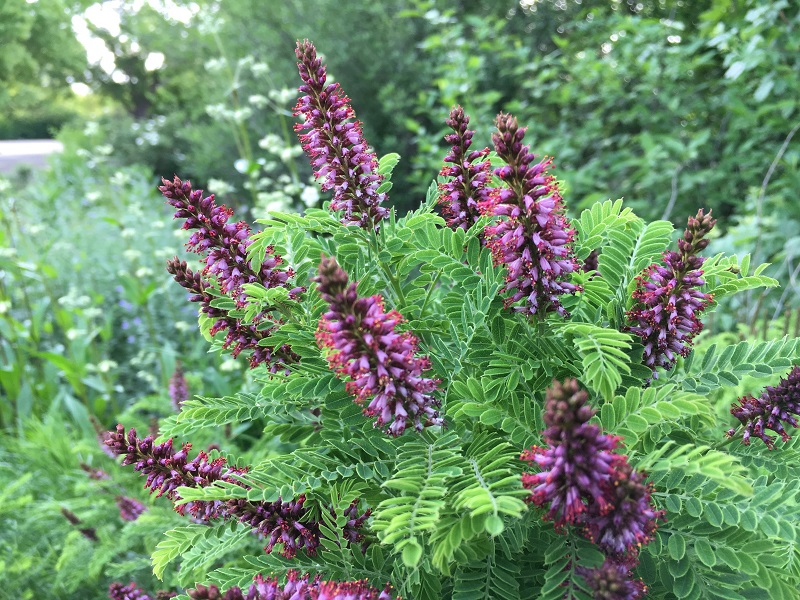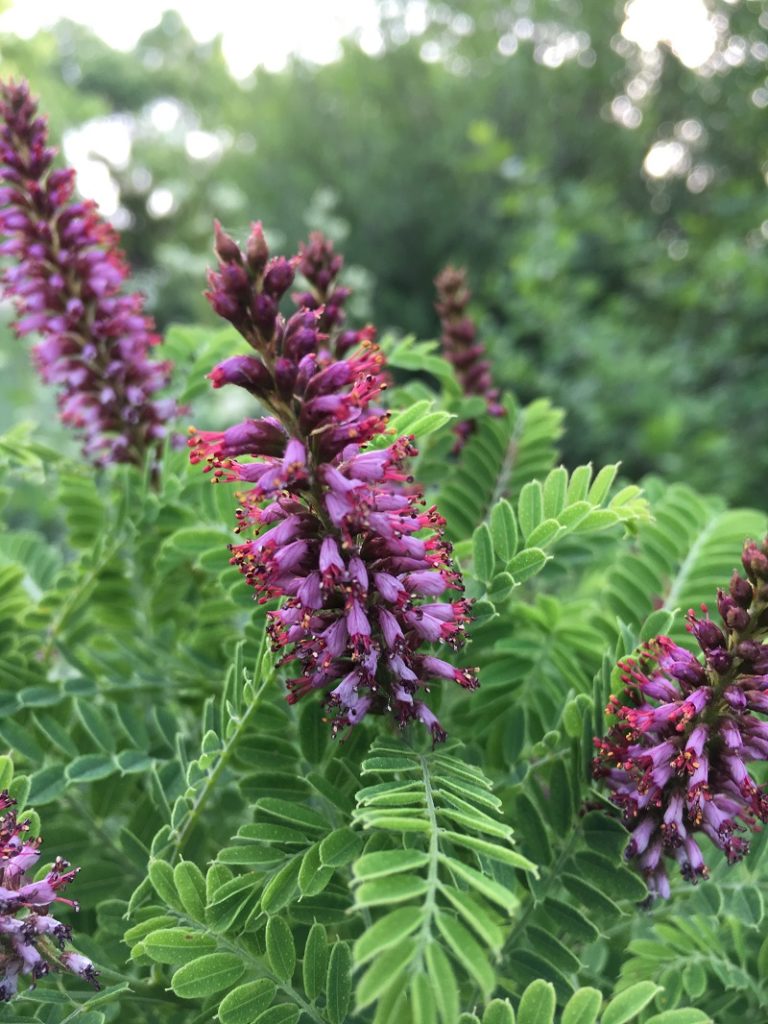 The name nana, meaning dwarf in Latin, refers to the shrub's diminutive size, which ultimately reaches two feet tall.  While short, the deep tap root and finely textured leaves make it extremely drought tolerant.  Plant it en masse or along a border edge so you can enjoy the sweet fragrance of the flowers.  It prefers a well-drained soil, including clay and rocks.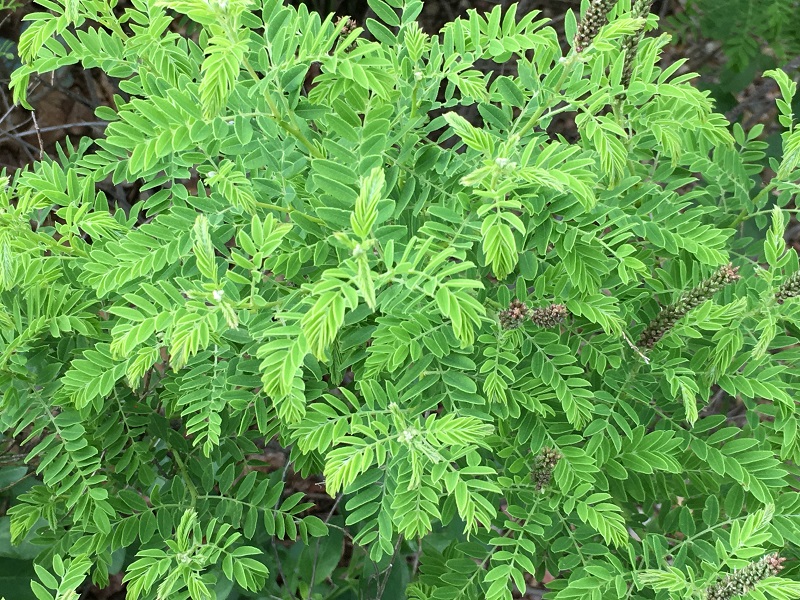 Companion plants for this versatile shrub would be little bluestem (Schizachyrium scoparium), evening primrose (Oenothera macrocarpa), bottlebrush blazing star (Liatris mucornata), aromatic aster (Aster oblongifolius), shortstem spiderwort (tradescantia tharpii), narrowleaf coneflower (Echinacea angustifolia) and butterfly weed (Asclepias tuberosa).  This shrub deserves a place in your sunny prairie garden.
Join Us on Friday, May 12.
Dyck Arboretum of the Plains is offering a free wildflower to the first 25 families or individuals who obtain a new or renewed membership on Friday, May 12, for National Public Gardens Day!
We will also have FREE ADMISSION to the gardens for the day, and coffee and refreshments in the Visitor Center from 9-11 a.m.
THANK YOU TO EVERYONE WHO SUPPORTS THE DYCK ARBORETUM OF THE PLAINS!