We have seen an abundance of blooms this spring. All this beauty and wildlife activity, particularly pollinators, has reminded me again about the roles our gardens play in benefiting our small corner of the world.  We can garden with a sense of purpose that helps wildlife ecologically.  With Pollinator Week quickly approaching (June 17th – 23rd), I thought maybe we could take a moment to think about our gardens in a different way. 
Garden with your goals in mind
When we garden, each of us has an opportunity to develop a native wildlife habitat, to design our garden to attract pollinators and wildlife, and to create a safe space where horticulture, imagination, and ecology are reflected purposefully in our garden design.  We need to think with the end-goal in mind.  By creating living sanctuaries, depleted and endangered native bees and butterflies can easily find the food, shelter and water they need for their survival. 
This is a small way you can show you care, maybe even rediscover your own humanity.  Along with others in your neighborhood who develop habitat gardens, you will help the predicament of these beneficial insects.  Even a small garden can have an impact.  Think of it as a way you can reconnect with nature in a very personal way as you care for your corner of the earth.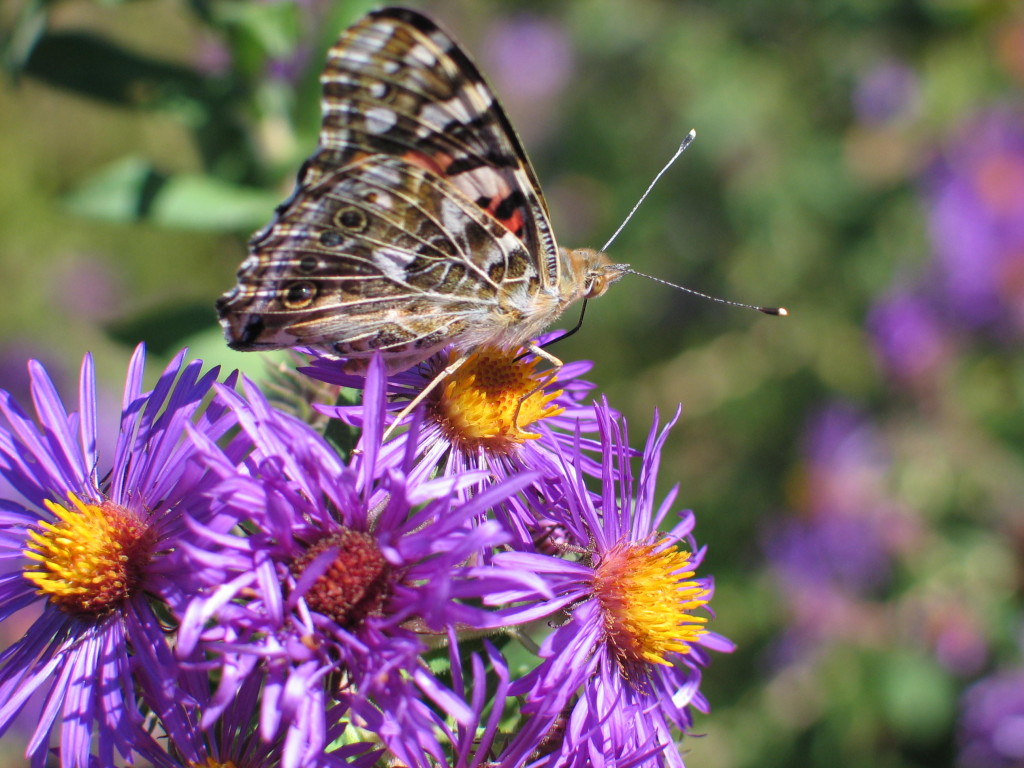 Monarchs
Statistics show that the monarch butterfly population in North America has declined by over 90% in just the last 20 years.  This is disheartening.  One of the biggest factors in monarch decline is the increasing scarcity of its only caterpillar host plant: milkweeds. Without milkweeds, monarchs can't successfully reproduce or migrate, resulting in the species declines. If you plant milkweeds in your own garden you can help reverse the fortune of these beautiful insects.  You can be part of the ultimate solution, which is to provide the plants monarchs need for their life cycle.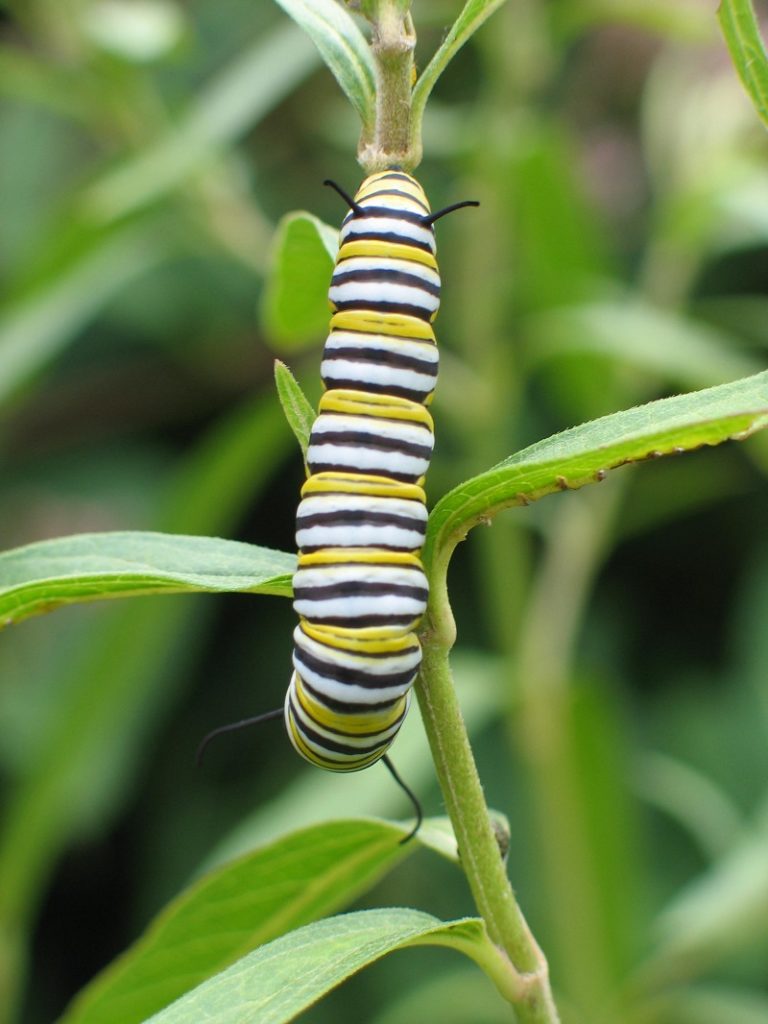 Honey Bees
The plight of the honey bee and the collapse of entire colonies has garnered nationwide attention.  However, many of our native bee populations are in danger too.  Scientists continue to track dwindling populations of native bees, including the possible extinction of some species.  The native pollinators are key components of a healthy ecosystem.  Habitat loss, the use of pesticides and insecticides along the introduced diseases threaten their lives.  These bees often lack season-long food sources, which is obviously important to their vitality.  
Choose Native Plants
Native plants can help us alleviate some of the problems pollinators face.  Native plants have the ability to grow in our soils, are adapted to the climate, look attractive, control erosion, create beneficial habitat and are the preferred food source for many of these pollinators.  By establishing habitat gardens that use native prairie plants, we can improve their plight in this world.  Recognizing that we can make a difference should be motivation to at least begin to help them.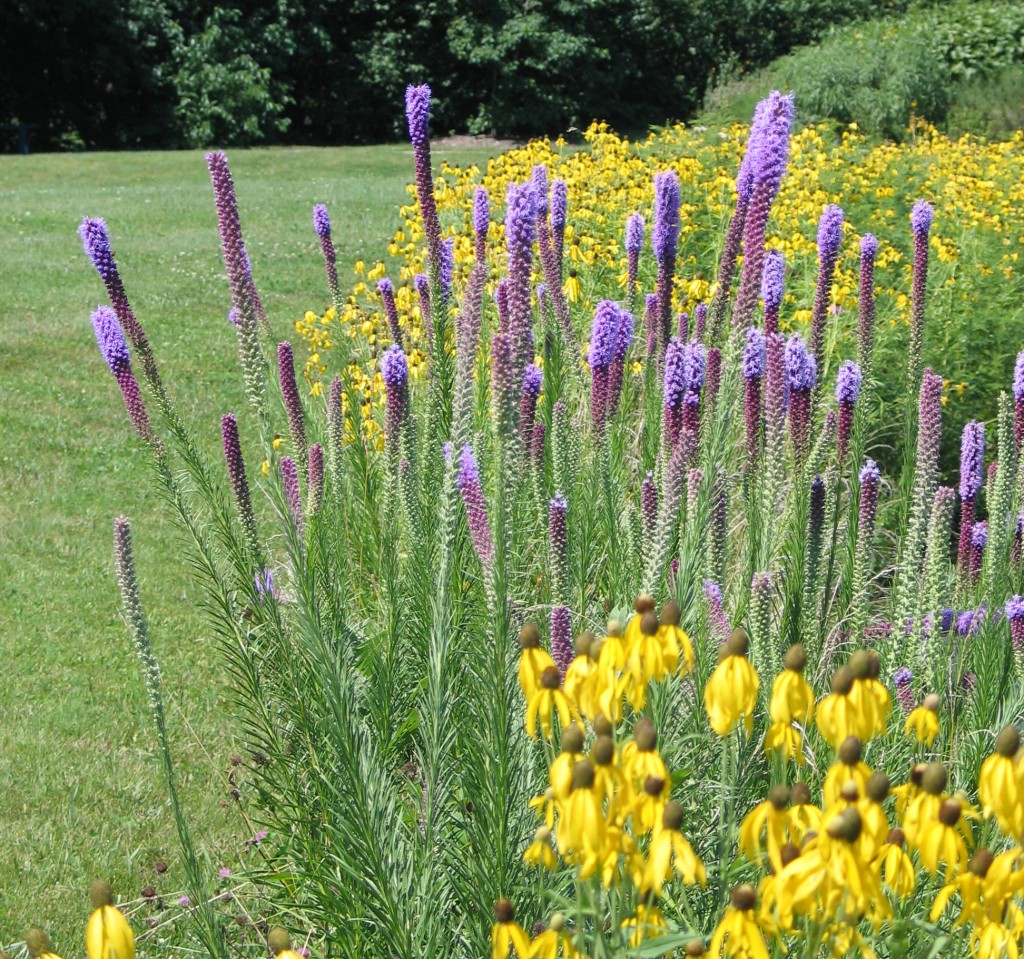 Stewardship starts at home
Stewardship and conservation can start with our gardens. Despite size limitations, these prairie gardens are an important part of conserving the prairie and the wildlife that depend on them. You might be surprised how much your garden can do to reverse some of these trends.  Imagine your garden combined with hundreds of other small prairie landscapes.  True, it is not the expansive prairies of the past, but it does make a difference.  Your garden can be a piece of the patchwork of prairies.