Providing accessibility to the simple beauty of the Kansas landscape was central to our founders' vision for the Dyck Arboretum of the Plains. Harold and Evie Dyck intended for the Arboretum to be a garden for the community of Hesston and the region. They understood that being in nature heals us. Even as they struggled with health concerns in their own lives, they prioritized walking or rolling around the Arboretum pond on a regular basis.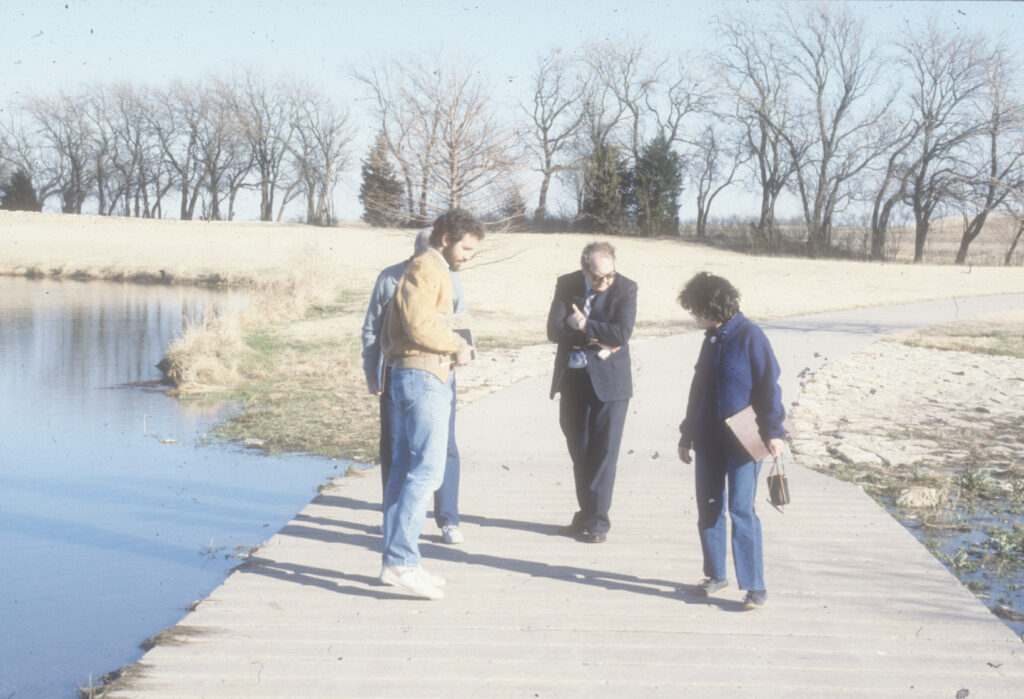 I recently attended an event hosted by the Kansas Department of Transportation's Active Transportation Office. The Walk Bike Roll Kansas Active Transportation Summit, held in McPherson in September 2023, was designed to "provide opportunities for attendees to learn from experts in the field, connect with Kansans from across the state, and leave with practical actions for improving walking, biking, and rolling."
At that event, I learned about the progress being made in communities across the state of Kansas to improve accessibility for those who walk, bike or roll, called "Vulnerable Road Users (VRUs)" in the transportation industry.
At the event, I ran into the folks from the Healthy Harvey Coalition. We chatted about some of the successes and challenges regarding accessible paths throughout the county and agreed that there is much work yet to be done in our region. (Check them out if you live in Harvey County and would like to support progress in the direction of better paths for those who walk, bike or roll!)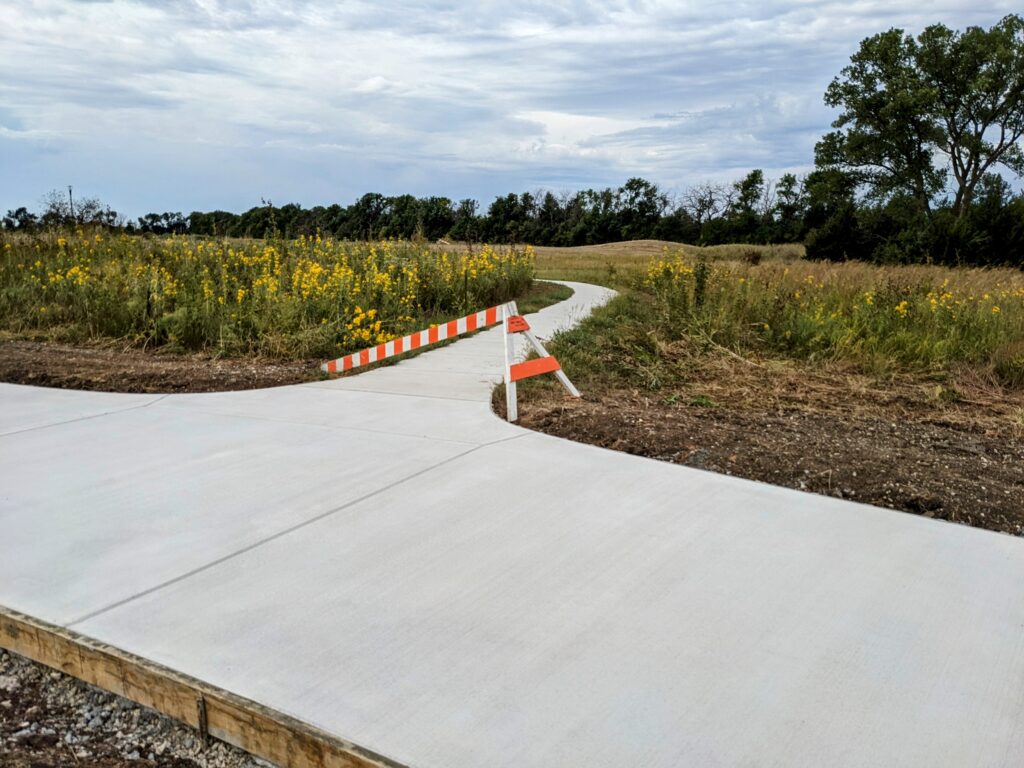 The Arboretum is making a contribution to those efforts for increased accessibility this year as well. Our Prairie Window Project is becoming more accessible to a wider audience this fall. Thanks to a generous donation, we are paving the existing network of gravel paths that weave through our prairie reconstruction. We look forward to welcoming visitors to utilize this path, whether it's to reach their daily step goal, to get from point A to point B, or to take time for relaxation and reconnection with nature.
Our Hesston neighbors seem to be embracing this new pathway almost faster than the project can be completed. In particular, our friends at Schowalter Villa, who frequently visit both our pond as well as the "Prairie Lakes" pond, will have a direct connection between these two destinations.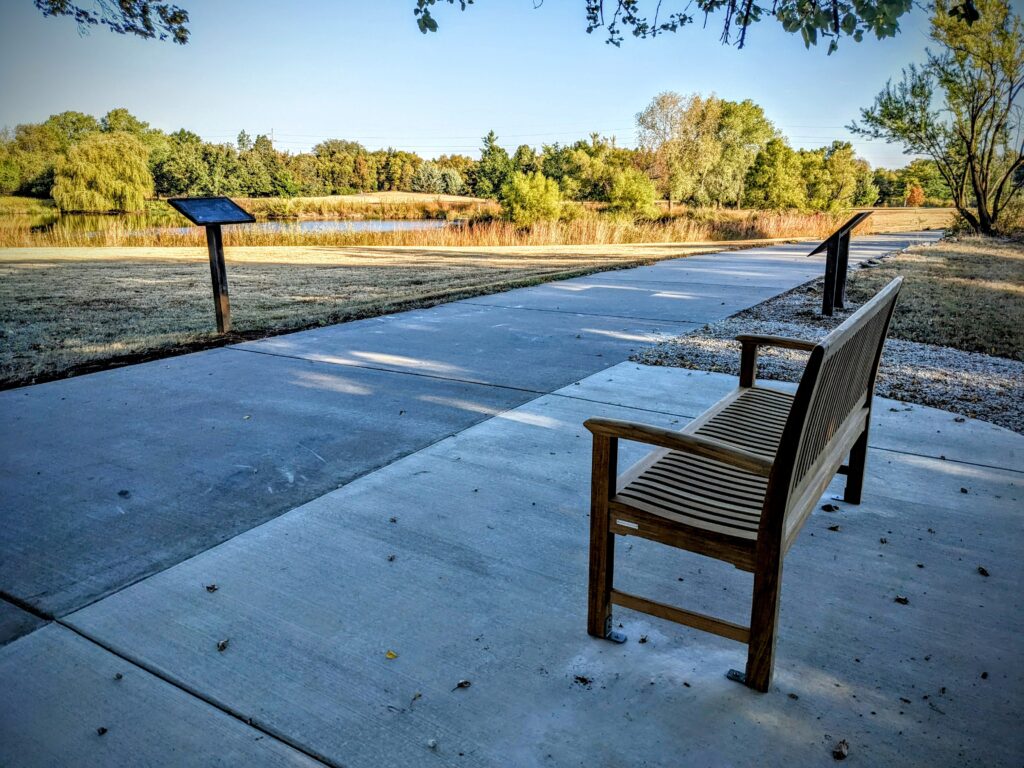 Although it does not replicate the experience of standing in the middle of a remnant prairie, the Prairie Window Project does, as the name suggests, act as a window to an endangered ecosystem. Be it through intentional or passive engagement, the increased accessibility of these paths will help facilitate the deepening of our community's relationship with the plants, animals and insects that reside in this developing prairie.