Earlier this year, I created a native plant design for the Valley Center Public Library. After a group of volunteers helped get it planted, they have diligently weeded and watered it through the summer. Thankfully, they have an automatic sprinkler system. But they established the plants by hand watering, which was no small task.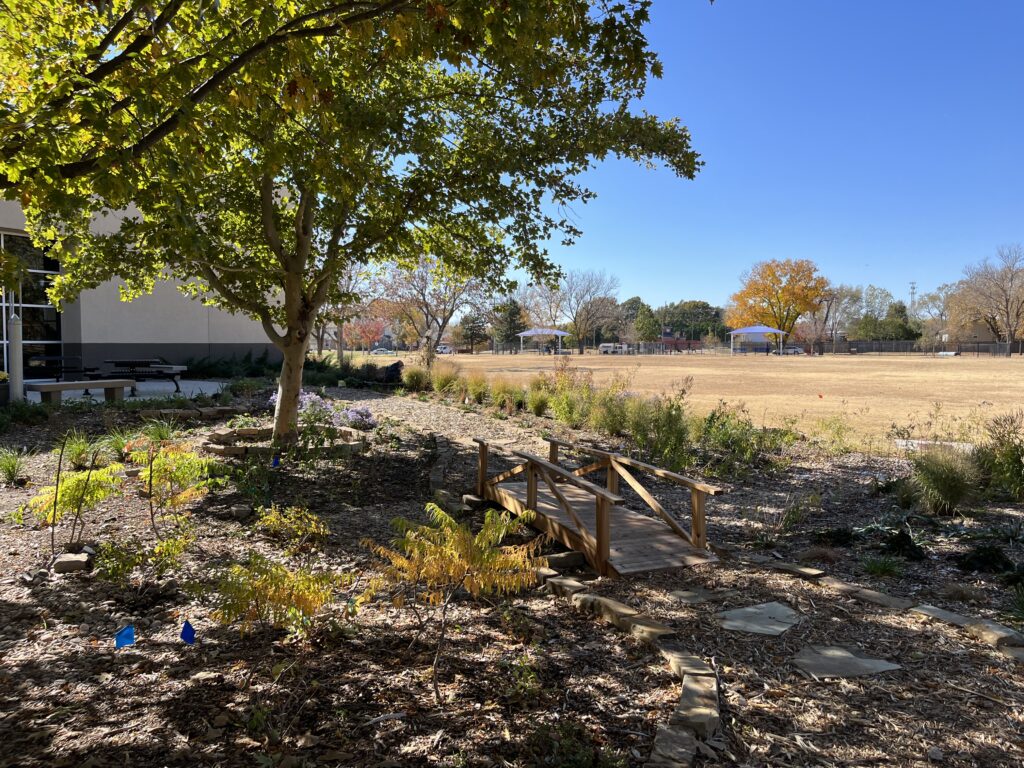 Focal Points
Last week I took a field trip to check out the progress of their garden. It survived the summer and really filled in nicely. Some of the highlights were the Raydon's Favorite aster, Twilight Zone little bluestem, American beautyberry, and switchgrass. The solar powered bubbling fountain and large butterfly bench donated by a local resident add a nice spot to sit and enjoy the garden.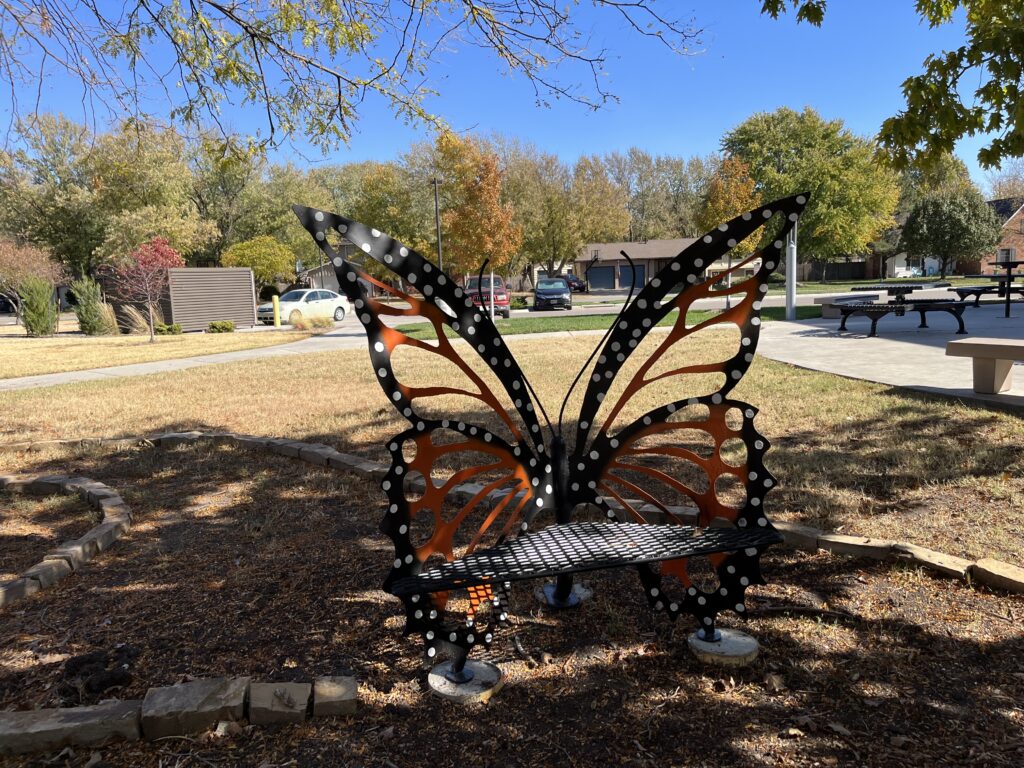 Opportunities for Education
The garden is just north of the new library. It has walking paths and a small bridge over a wet area. It has a diverse selection of plants to create habitat for pollinators. We included several types of milkweed scattered throughout the garden, which will attract monarch butterflies. The adult monarchs laid eggs on the milkweed, which hatched into caterpillars, which then turned into adults. The garden stewards were able to share this lifecycle with the children and adults who visited the library.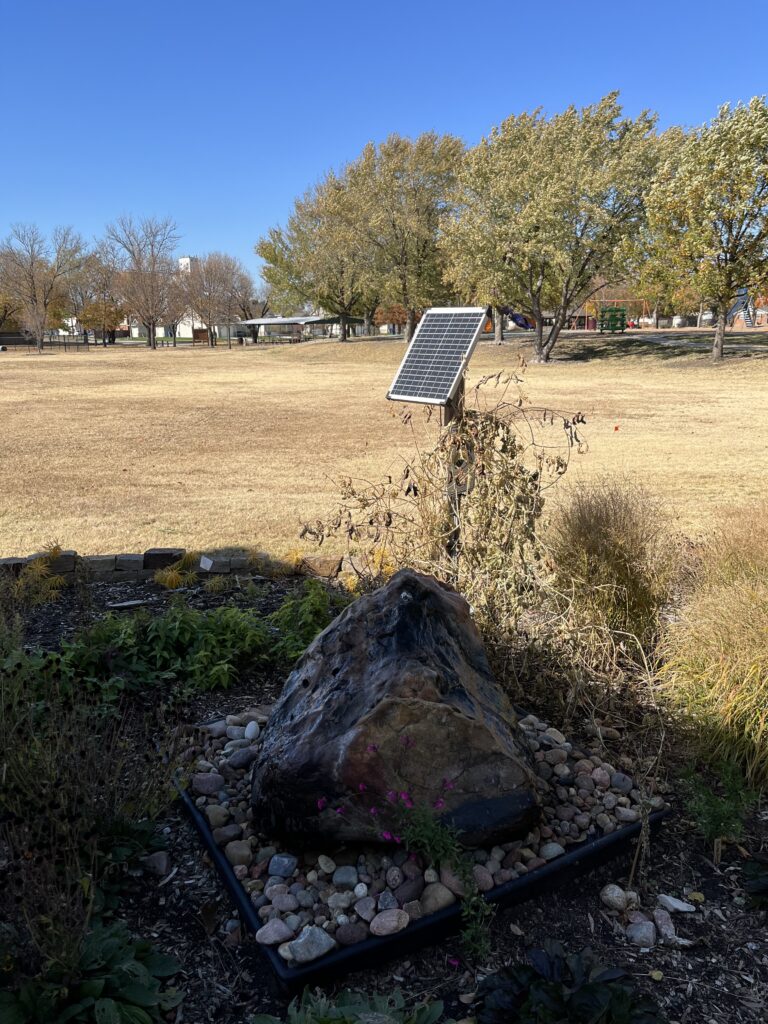 It was a warm sunny day when I visited. There were dozens of pollinators working on the asters, which were in full bloom. The garden has been a tremendous success. The ladies who manage the site have done a wonderful job. They are connecting people of all ages, but particularly children, to the outside world and showing them different pollinators that can be attracted to a garden using native plants.
As the garden matures, the educational opportunities will become more numerous. These connections with nature are important formative experiences that will impact people for years to come. Keep up the good work!