In one of the horticulture magazines I received this week, I was drawn to an article about some shiny new plants for 2023. I don't know what it is about new plants, but I like to see the unique, unusual and up and coming each year. It is one of the great things about gardening – there are always new plants on the horizon. Like some people wait for the new models of cars, gardeners wait with anticipation for the newest varieties and forms of vegetables, flowers, grasses, trees and shrubs. I can't afford a new car, but I can afford a few new plants.  
As I look at some of these new plants, I have to temper my enthusiasm. New isn't always better. I have been burned by some of these shiny new plants in the past. There are some plants that are interesting, but will they grow here? Will they hold up to the rigors of the Kansas climate like true native plants do?
Natives – Always a good place to start
For obvious reasons, we promote the use of natives in the landscape – the same plants you would see growing out in the prairie are well-adapted to grow in Kansas.  If properly matched to your site, a community of native plants will thrive with little input once established.  This mixture of plants is a perfect habitat for wildlife (including pollinators) and requires less water and no pesticides over time.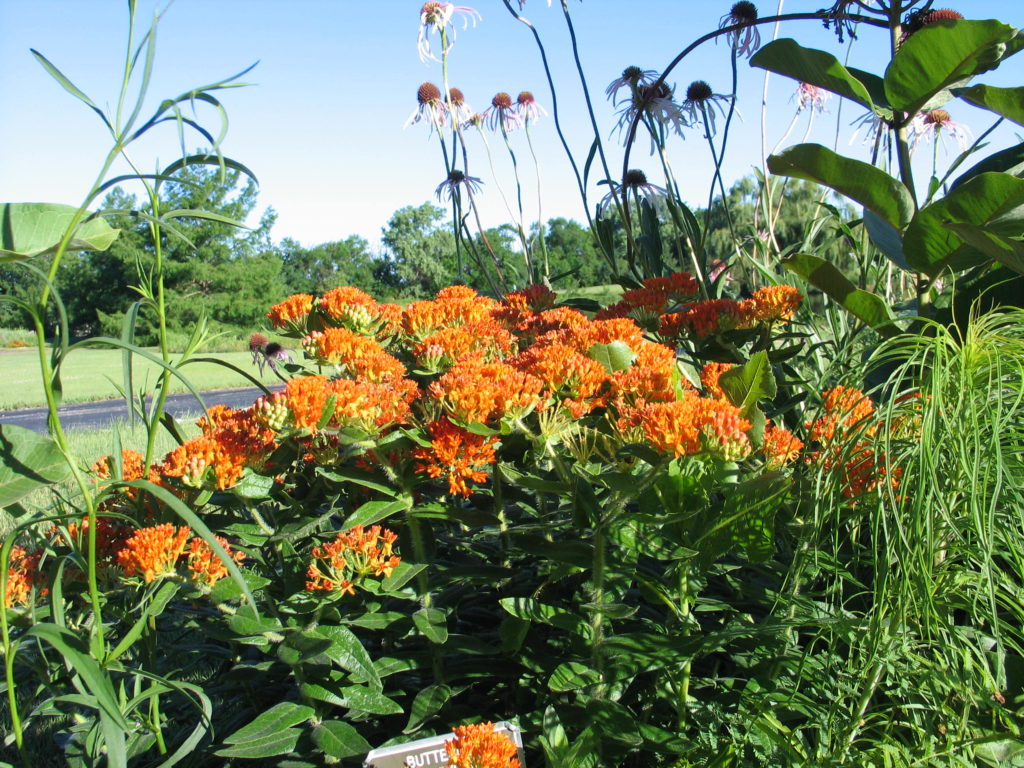 With that said, is there a place for some of these new varieties in the landscape?  In my opinion, yes.  Certainly, there are some new plants that are NOT worth trying. These are usually discernible. They will wilt and/or struggle to grow in the Kansas climate. Think of a summer day with 30 mph south winds. That will make or break many of these new plants. However, a handful of new forms each year, if tested and tried, will survive the hardships of our climate.  
Panicum virgatum 'Northwind', Schizachryrium scoparium 'Twilight Zone' and Aster oblongifolius 'Raydon's Favorite' are a few examples of garden worthy 'nativars' for Kansas.  These sure forms have so much to offer in the garden. Their form, texture, color, habit, or blooms along with resilient qualities make them good choices in sunny locations. My approach to landscape design has always been to mix and match natives and varieties of natives. I like the predictability of some of these selected plants that can be combined with true natives to still create a layered, attractive and interesting combination of plants that creates habitat for wildlife.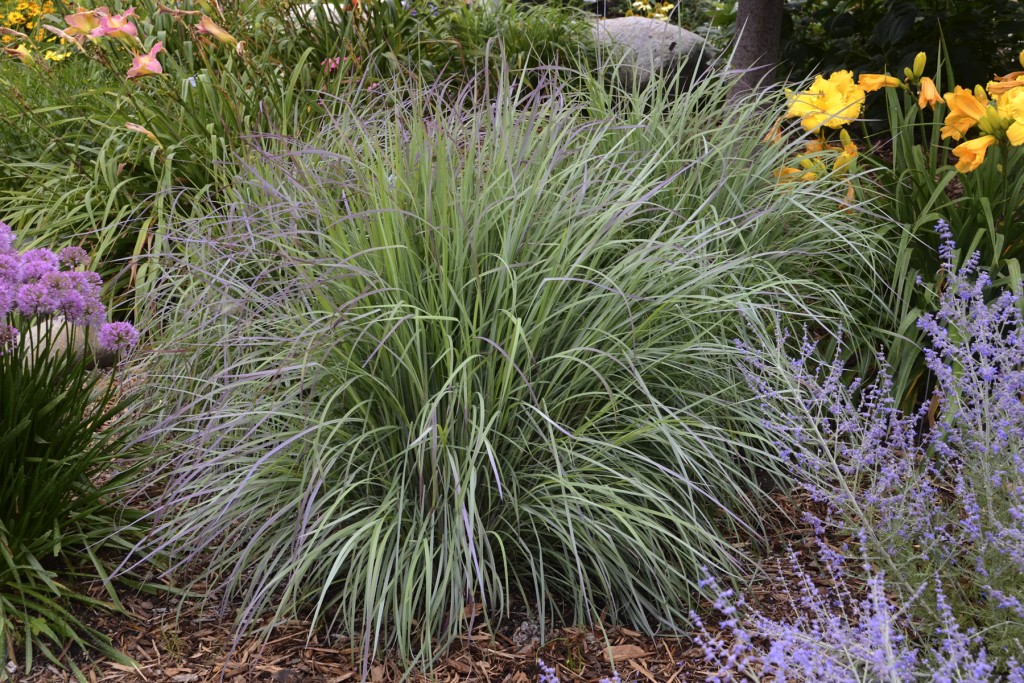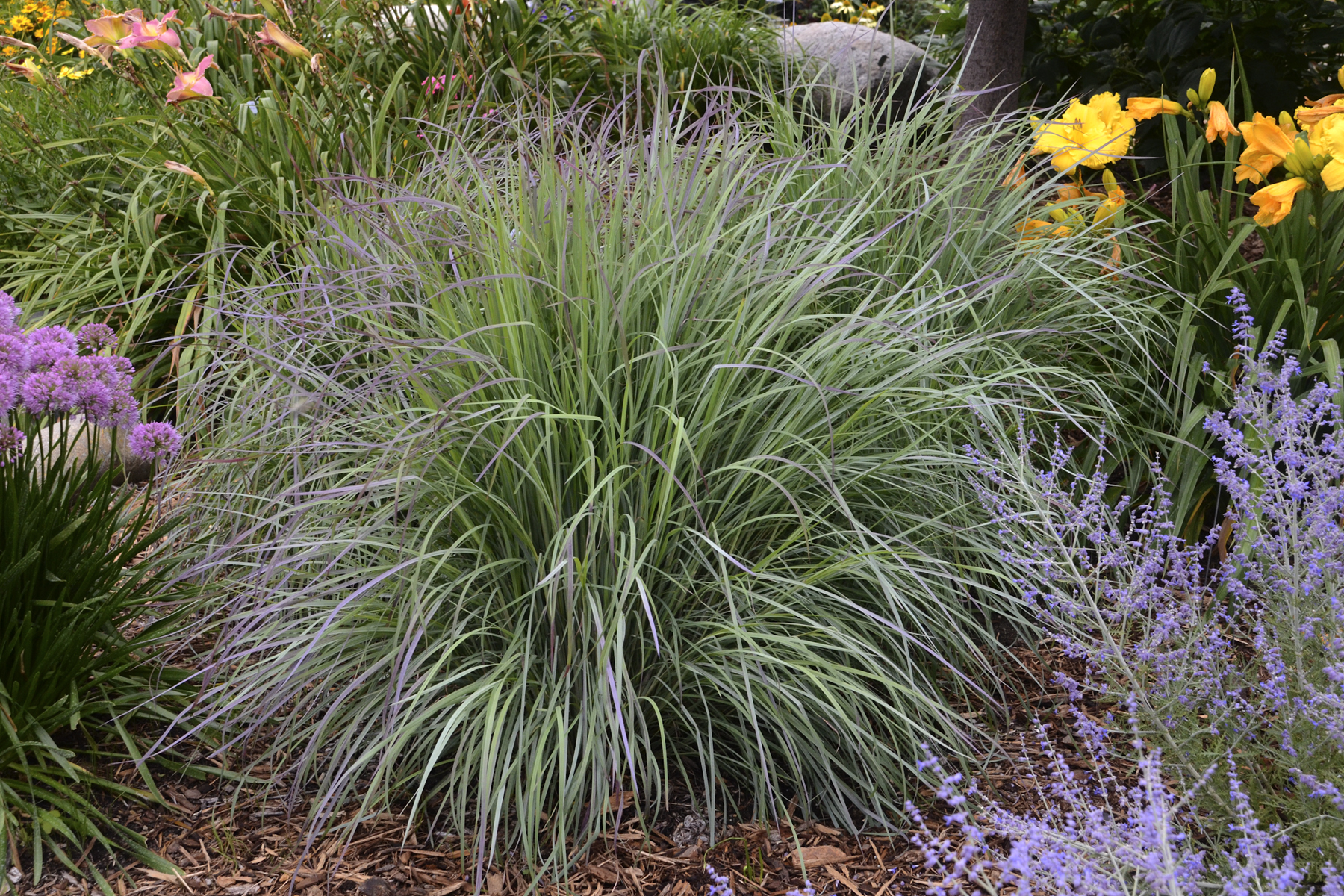 Yes, natives and selections
Again, not every new plants is appropriate for our garden situation, especially in Kansas. It is up to you how to determine how purely native you want your landscape to be. I take the "yes, native and 'some others'" approach to my garden design. Sure there have been some duds regarding new plants that didn't pan out, but others have been a success. 
To me there is value in having as diverse a landscape as possible, both native and 'nativars'. Only by testing and trying these new plants will we be able to determine if they have the staying power in the garden. Do your research and choose wisely. I have become very selective/skeptical when it comes to new plants, but I can always find a place for a few new plants each year worth taking a chance on. Diversity attracts diversity. 
P.S.  Vegetables/edibles are in a whole other ball game when it comes to new plants and varieties.  Heirloom varieties are important because they hold the original genetic code and generally taste better.  However, newer varieties and selections are disease resistant, vigorous, and typically yield better. Another trend with vegetables is growing edibles in containers on your patio or deck. Who doesn't like to walk onto your deck and pick a fresh tomato?