Sometimes there are plants that surprise you.  It's not that they are doing anything new, but for some reason you notice them in ways you hadn't before. This summer, for me that plant is wild senna. I have been gawking at it over the past few weeks and admiring its tropical look.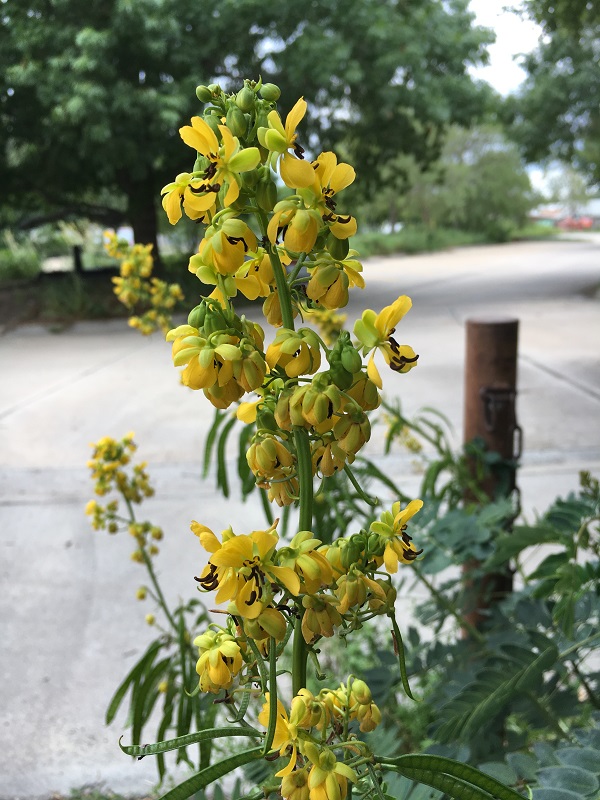 Our one wild senna plant has been putting on quite a show in the shade garden this summer. The bright yellow flower clusters are stunning. The fact that I missed them in past years makes me think that I am not very observant. These showy blooms are held atop the feathery, deep green, locust-like leaves.  The horizontal leaves help the flowers stand out even more.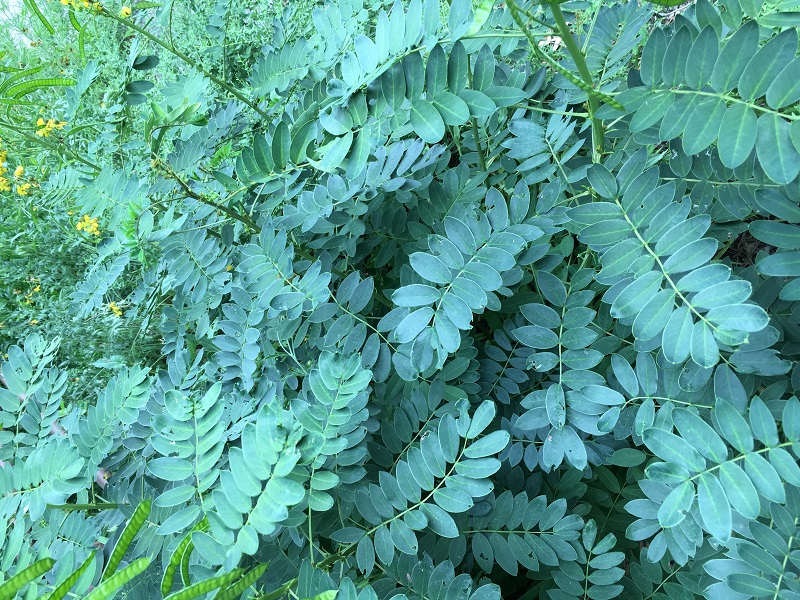 After the blooms are spent, long narrow pods begin to develop and droop from the stems.  As the pods mature, small beans are held tightly inside.  Over time, the pods turn from green to brown and crack open, releasing the seeds.  These seeds are relished by many types of birds, including quail and dove.
Wild senna can grow up to six feet tall, but is typically only three to four feet. Plants have a loose, open, shrubby habit with several stems growing from a central point. It makes a fantastic accent plant or backdrop for shorter perennials in your native plant gardens.
Here at the Arboretum, it is happy in a spot that gets only partial sun.  In the wild, it grows in open woods and prairies with medium to wet soils.  It is a pretty plant that should be used more in the landscape.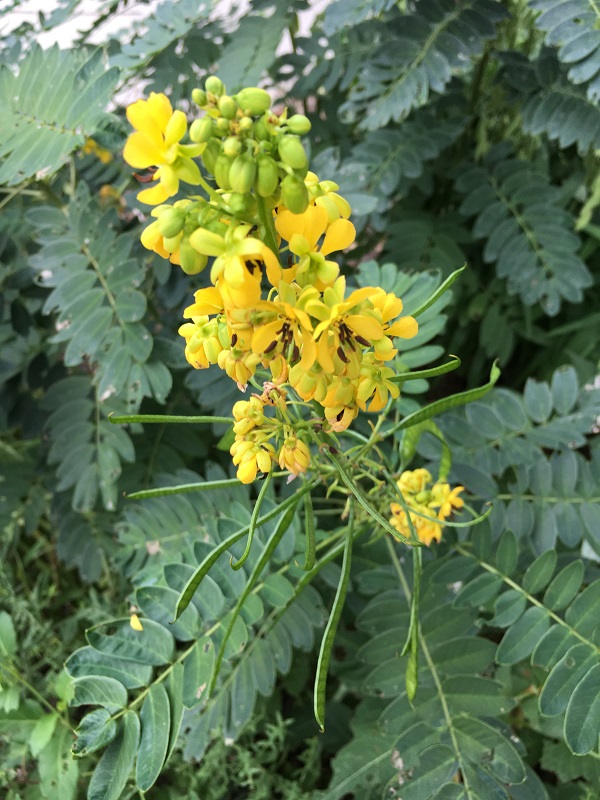 One of its most important functions in the landscape is hosting a variety of pollinators. It is the host plant for Cloudless Sulphur, Orange-Barred Sulphur, Tailed Orange, Little Yellow, and Sleepy Orange Butterflies. Many different types of bees love the flowers, too.
This season's display by just one wild senna plant has made me realize we should be using it more in our gardens. It is a great trouble-free choice as a taller accent plant, a native wildflower for your woodland edge or for a more formal cottage garden. It is a pretty plant that pollinators need.