This is the second post in a two part series exploring new plants available at the spring fundraiser. After 22 years of Florakansas, we are still finding new garden-worthy natives to offer our community, and the commercial horticulture industry is always introducing new plant varieties to try.
Allium 'Lavender Bubbles'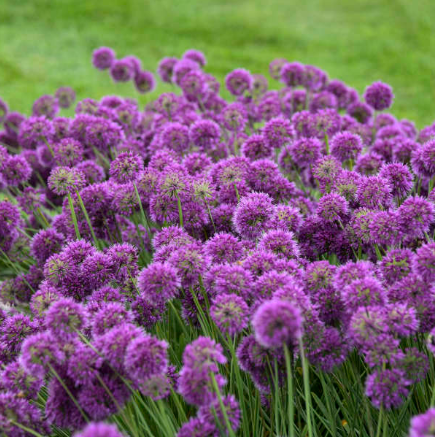 Ornamental onion is a landscaping favorite because of its tidy habit and pollinator-friendly blooms. We will have the native species A. cernuum and A. stellatum available, but when you need a bit more purple punch 'Lavender Bubbles' is the way to go. This variety blooms later in the summer than the well-loved 'Millennium', and has darker blooms.
Ephedra regliana
Tolerant of alkaline soils and extreme drought, this plant can be found growing wild from Kyrgyzstan to China. A relative of ancient conifers, its showy red fruits develop in late summer. It absolutely demands good drainage, poor soil, and full sun. It would fit right in with a cactus garden or desert aesthetic.
Eupatorium 'Prairie Jewel'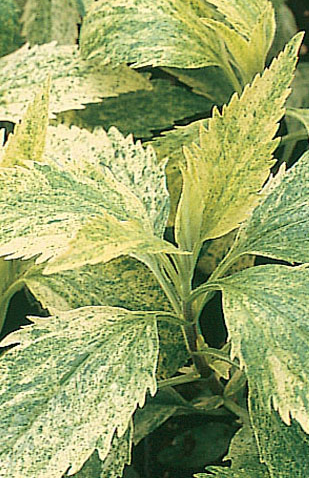 Eupatorium altissimum is a native Kansas plant that does not get the credit it deserves. It is seen as a tall, gangly plant with small, unimpressive white blooms. I have begun to appreciate it more and more as a drought tolerant back drop plant; something to grow at the back of the garden to add height and greenery. I call the flowers 'baby's breath of the prairie' because they are so useful in bouquets. The 'Prairie Jewel' variety has striking leaf coloration that keeps it interesting, even when not in bloom.
Calamintha nepeta var. nepeta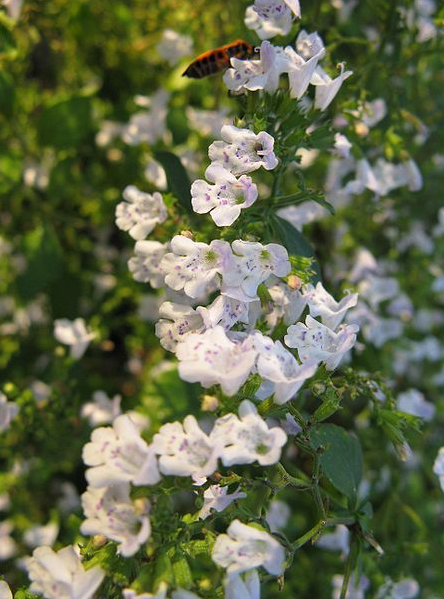 This is a plant I am very excited to try out in my own garden. Its white blooms and puffy habit make for great filler in weed-prone spaces that would benefit from dense cover and competition. Native to Europe, this mint family member carries its well-known pros and cons: it can be aggressive if left to spread unchecked, but it is beloved by pollinators.
Remember, members get first pick of the plants through pre-order services and our special Members-only Day on April 22. If you see some new plants here you just can't live without, consider joining our growing membership of nature lovers! These plants and many more will be available to non-members April 23-26.