In late September, I was at the Tallgrass Prairie National Preserve near Strong City, KS.  It was a great experience.  The Flint Hills were in bloom with wildflowers and the grasses were adorned in their autumn glory.  I walked to the top of the bluff on the Southwind Nature Trail and looked to the west.  It is a magnificent sight to behold.  The rolling hills covered with amber grasses were stunning.  I stood there for quite a while taking in the sights and sounds of the tallgrass prairie.

It made me think about the prairie and imagine what it must have been like in the early 1800s – to look at this "sea of grass"  moving and waving in the wind stretching as far as the eyes could see.  The Flint Hills offer us just a glimpse of what The Great Plains used to be. They show us how much we have lost.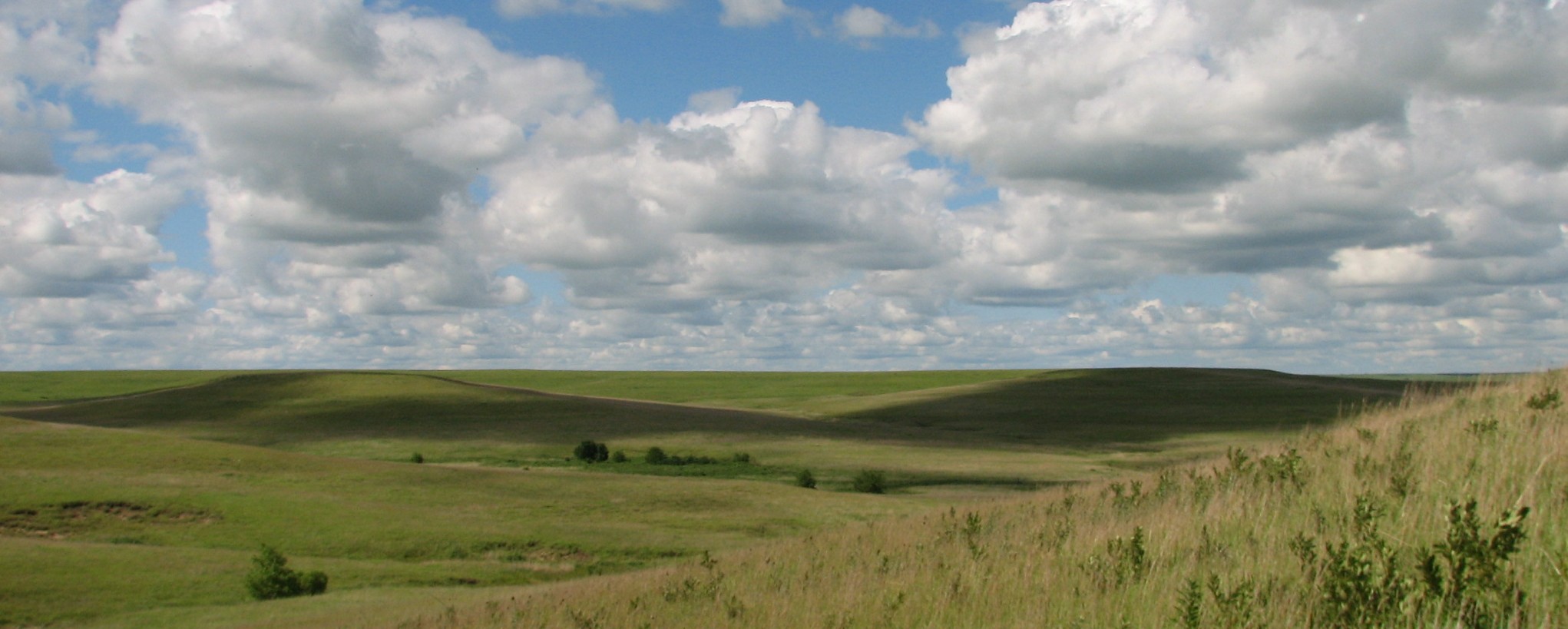 These enormous plains with grass up to a horse's belly or higher were extraordinary.  Early settlers and explorers tried to describe what they saw.  Here are some of their descriptions:

"…we walked on over a Ridge came to high large prairies and hills.  We walked on found some cherries near a handsome Spring River and named cherry Run at which we drank at the forks then followed it or one branch to the head which came out of a ridge which joins the prairies, and went up on a high Ridge of prairie where we could See all around for a long distance in the open prairies or as far as our eyes could behold, and on the opposite Side of the Missouris we saw a large and extensive prairie which looked very handsome,…"  The Journals Sergeant John Ordway Kept on the Journey of the Corps of Discovery, July 15, 1804.
"I felt motion in the landscape; in the fresh easy blowing wind, and in the earth itself, as if the shaggy grass were a sort of loose hide, and underneath it herds of wild buffalo were galloping, galloping…" —Willa Cather, My Antonia, 1918
…boundless and beautiful / For which the speech of England has no name– / The Prairies…
…Fitting floor / For this magnificent temple of the sky…
– William Cullen Bryant (1866, "The Prairies," D. Appleton, New York, NY)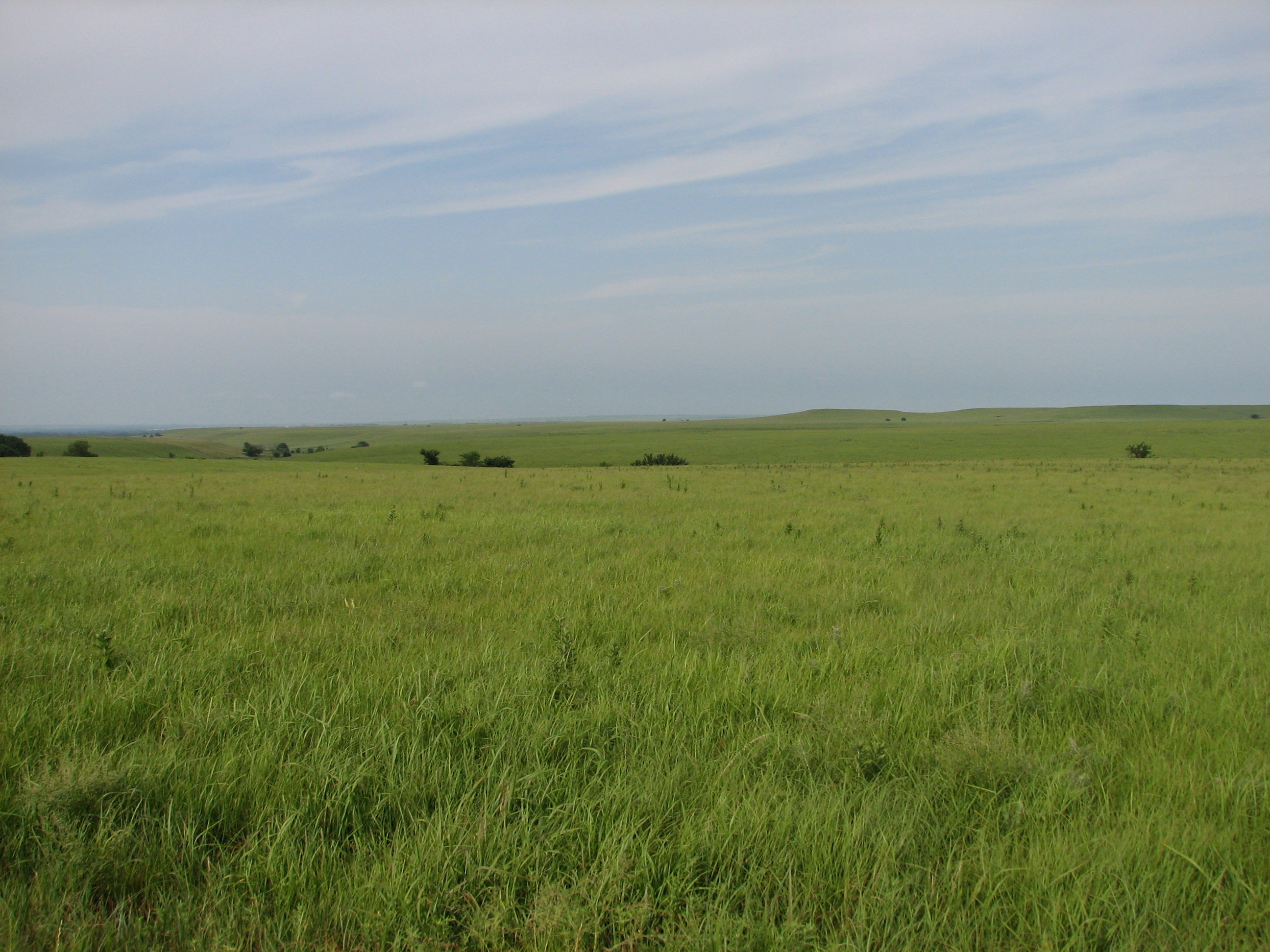 "Elysian (heavenly)  fields of tremendous areas of luxuriant grass" (Fremont 1845)
I would encourage you to visit the Tallgrass Prairie National Preserve.  Sure, it is not the Grand Canyon or Yellowstone, but it is unique to our part of the world.  It highlights an ecosystem that is nearly gone, but worth saving.  It made me more aware of how quickly something can be lost.  I can still hear the birds, feel the wind on my face and picture the hills of grass spreading into the distance as I stood on that overlook.  It was a snapshot of the prairie that will stay with me forever.