Late fall is the time of year when most of us are spending less and less time in our gardens. The weather is turning chilly, and the days are short. But this doesn't mean we can't still enjoy the beauty of the prairie through the winter season! I love getting creative and using native plant decorations on my Thanksgiving table and even in my Christmas tree.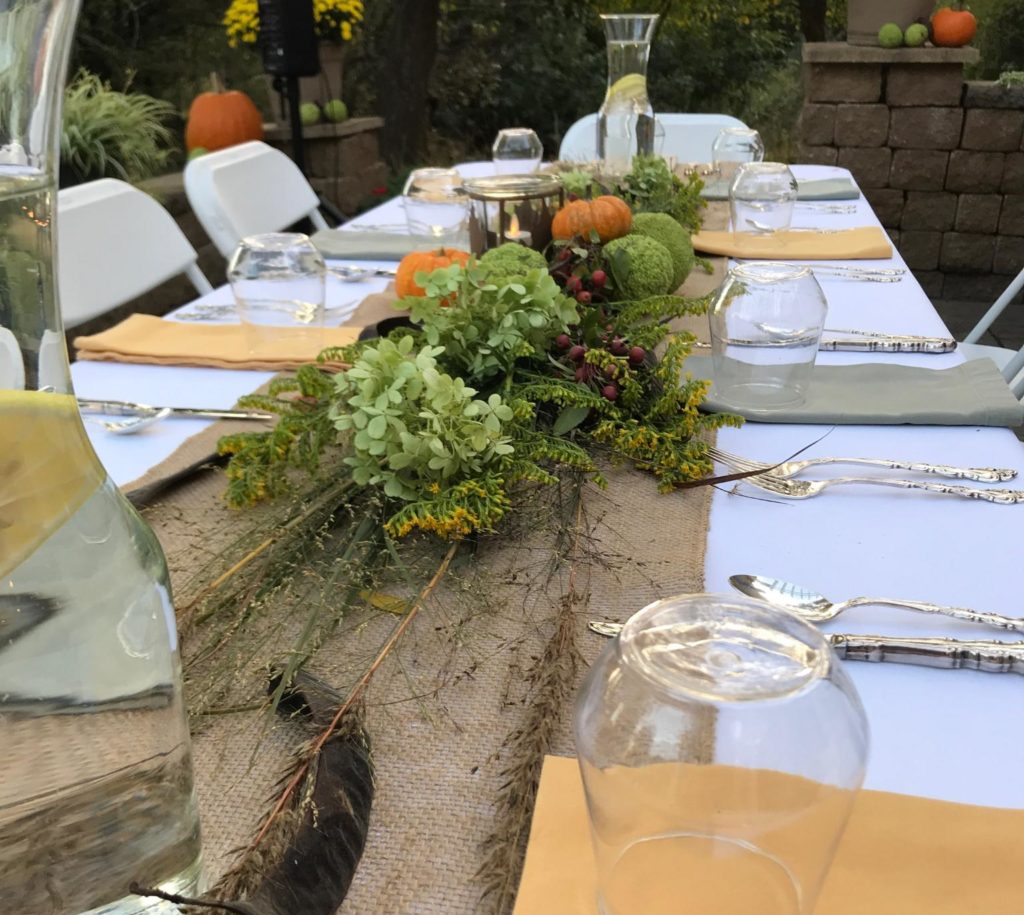 Fun Foraging
Half the fun of decorating with native plant material is in the foraging. The easiest way to find good material to work with is, of course, to have a landscape full of native plants. But a prairie roadside or overgrown hedgerow can also yield results. I look for grasses growing in a sunny spot as they tend to be more upright and have well developed seed heads. Look for medium to small branches from trees and shrubs that have an interesting arch or form. I use these cuttings to create the structural base for table decorations, mantle dressings, and banister swags.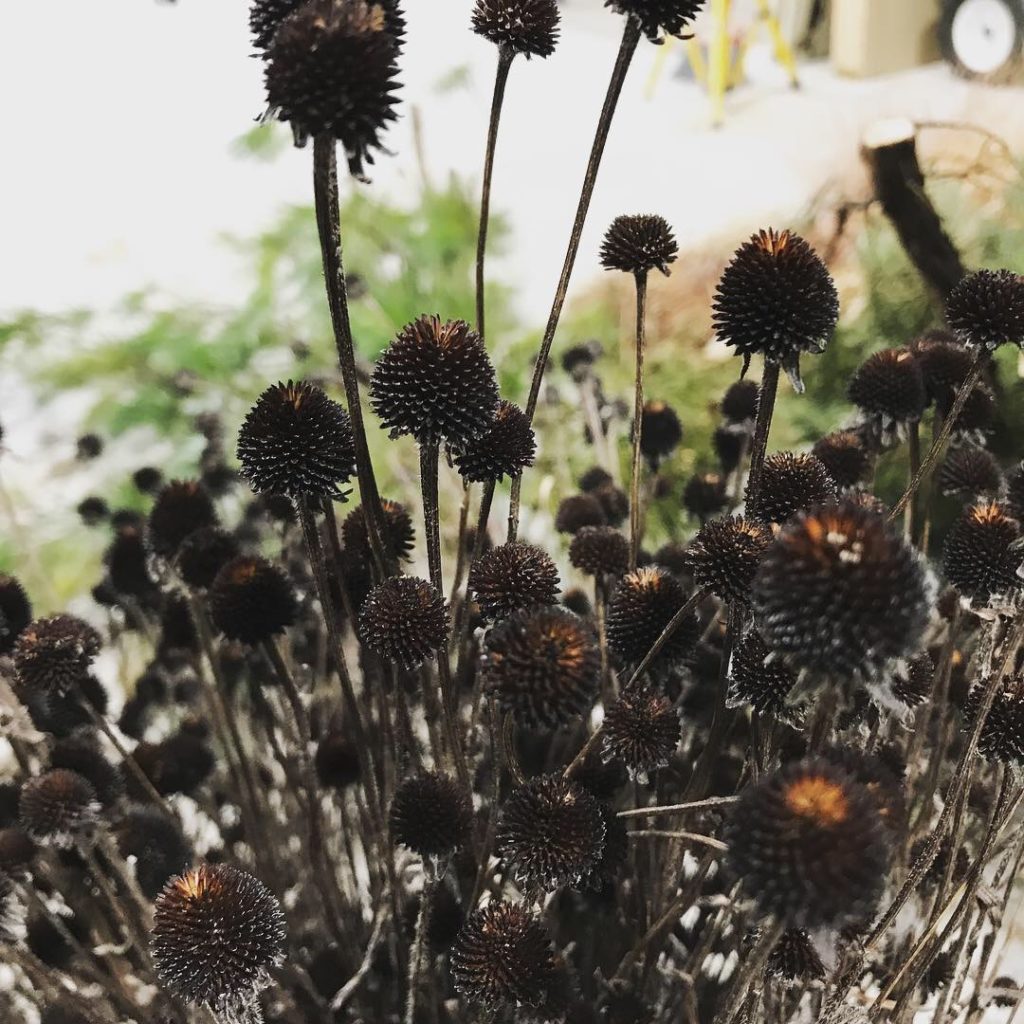 Plant Selection
If you are looking to plant your very own off-season cutting garden, here are a few of my favorite plants to use for fall and winter decorations:
Panicum virgatum "Cheyenne Sky" or any of the red to purple switchgrass
Schizachryium scoparium – little bluestem
Chasmanthium latifolium – river oats
Ilex decidua – deciduous holly
Maclura pomifera – hedgeapple or osage orange
Malus sp. – crab apple trees
Penstemon digitalis – prairie beardtongue
Viburnum prunifolium – blackhaw viburnum
The fruit, seed heads, and attractive foliage of these plants make them easy to mix and match in any dried arrangement.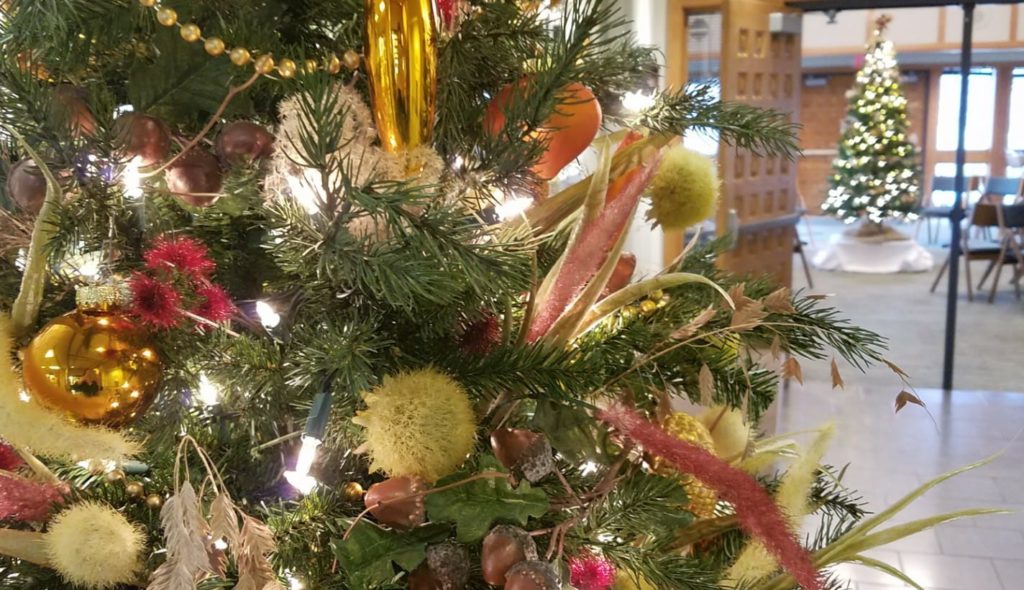 More than Decor
As you can imagine, I am a huge fan of using native plants in my seasonal decor and floral arrangements. By planting these lovely natives in your landscape not only can you forage for goodies all year long, but you are also providing critical shelter habitat for our native birds and insects. Knowing the positive ecological impact they have on our environment makes them all the more meaningful when incorporated into holiday decor. Best of all, native plant decorations are not plastic or imported from overseas, which means they are carbon friendly and can be composted when you are finished enjoying them.