As a horticulturist and a dog lover, life can be a little 'ruff'. I dream of a beautiful, lush landscape of gorgeous plants and well-tended lawn, but we all know how dogs wreak havoc on our outdoor spaces. Even my sweet pooch, well behaved and trained to a T, inadvertently tramples my plants and upends my #gardengoals with every enthusiastic game of frisbee.
But there is light at the end of this long, muddy, paw-printed tunnel — with some careful planning, you can love your dog and your yard.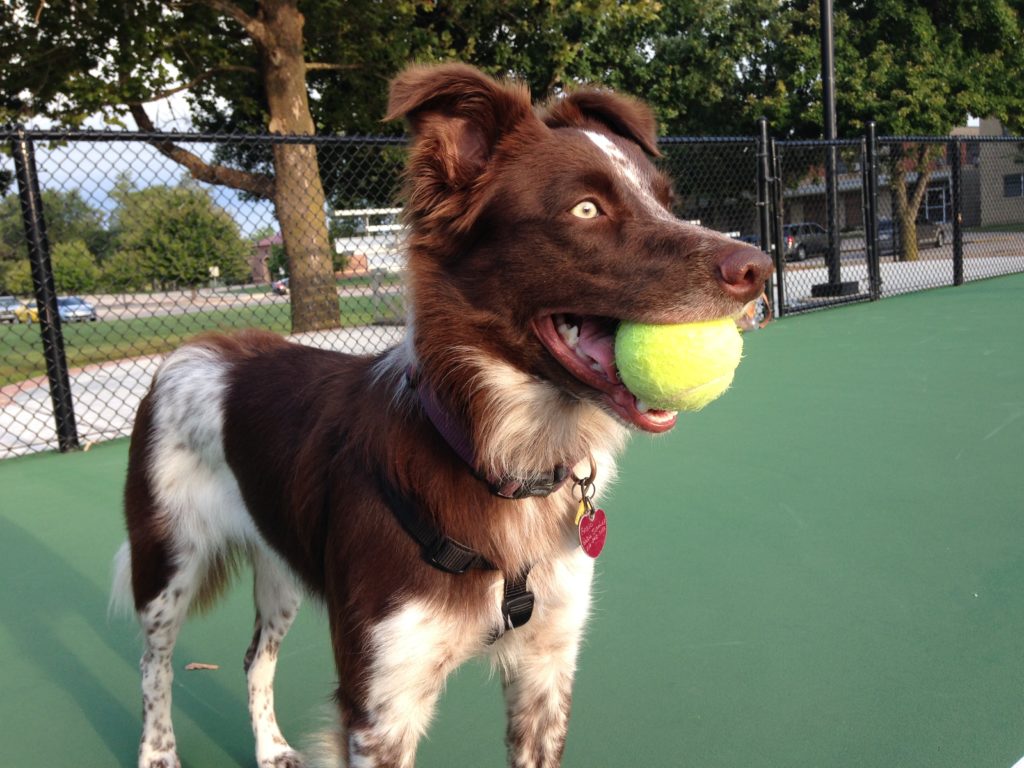 Safety First
This should be a no-brainer, but bears repeating: Keep harmful chemicals and pesticides out of a dog-friendly yard! Even if you think your dog doesn't "go over there that often", or you are pretty sure the treatment "will dry by the time she gets there". Remember that your doggo is in direct paw-to-ground contact with the plants and soil they walk on – not to mention the digging, rolling, and rooting around that pups do on a daily basis. Some studies show a growing link between lawn-care products and cases of canine lymphoma. So, if you or your lawn care professionals are applying ANY pesticides or herbicides, do your research and call your vet to make sure you are making a safe choice for your canine friend.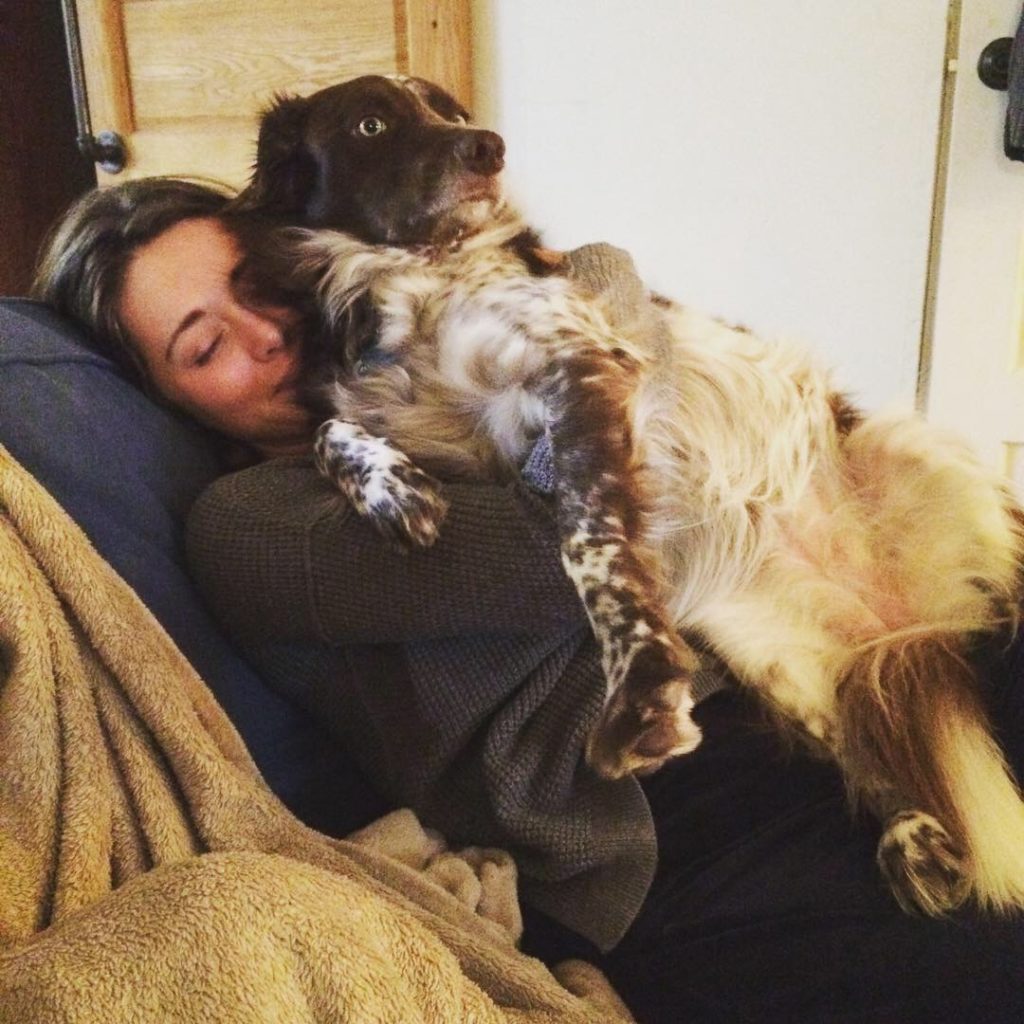 Do Your Homework
It is impossible to keep straight all the poisonous and non-poisonous plants out there. Even the most well intentioned garden center clerk might get it wrong, putting your pup at risk. Check before you buy at ASPCA.org's Poisonous Plants database. Be aware that even the most benign plants can cause problems if ingested in large quantities or if your pup has other health issues.

On the whole, plants in the mint genus (Mentha) seem to be fairly safe for dogs, including peppermint and spearmint, (but excluding Mentha pulegium.) In fact, many common herbs are safe for dogs and keep their highly evolved noses stimulated. Look for lavender, basil, rosemary, and oregano to include in your garden. Not only will these herbs freshen your pet's breath should they choose to take a nibble, but they also attract pollinators and have lovely foliage.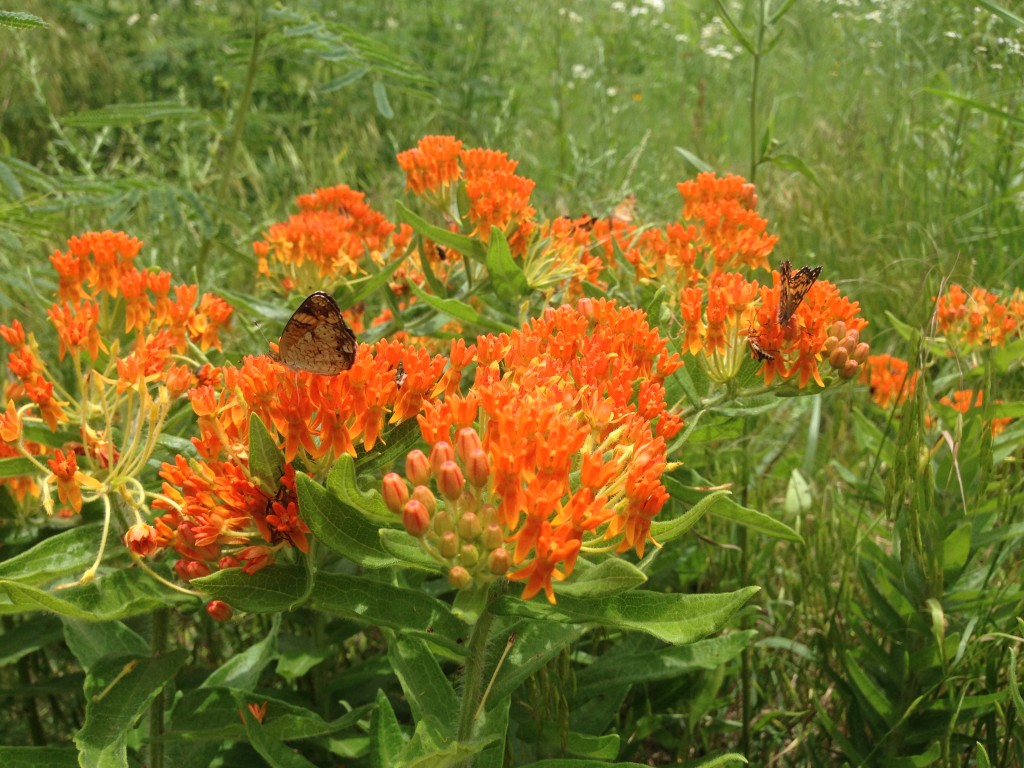 Dog-Friendly Perennials
As native plants go, it gets a little more difficult to pin down exactly what is safe and what is not. Most native plants only have a toxicity rating for livestock, but with completely different digestive systems, does that rating apply to dogs as well? There are lots of online sources for toxic plant information, so all I can provide here is a short list of native and adaptable plants that DO NOT appear on those toxic plant lists and DO appear at our spring sale.
Aquilegia spp. – columbine
Agastache spp. – hummingbird mint
Callirhoe involucrata – winecups
Coreopsis spp. – tickseed
Echinops spp. – globe thistle
Glandularia canadensis – prairie verbena
Heuchera spp. – coral bells
Monarda spp. – bee balm
Oenothera macrocarpa – evening primrose
Phlox divaricata – wild blue phlox
Phlox subulata – creeping phlox

Be sure to check with your veterinarian before assuming the safety of any plant, especially if your pet is prone to grazing.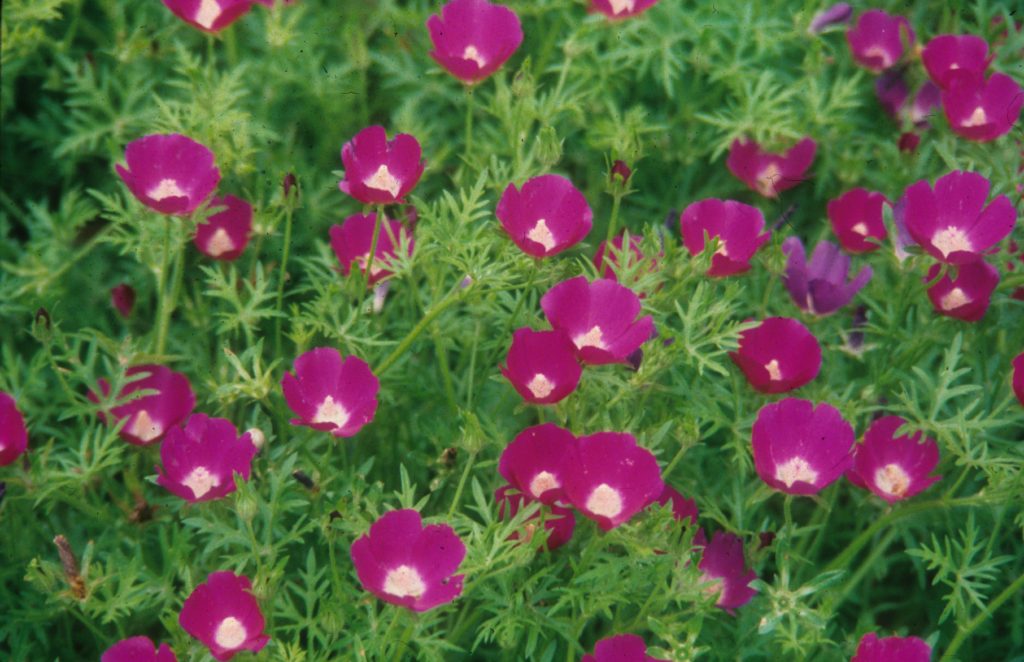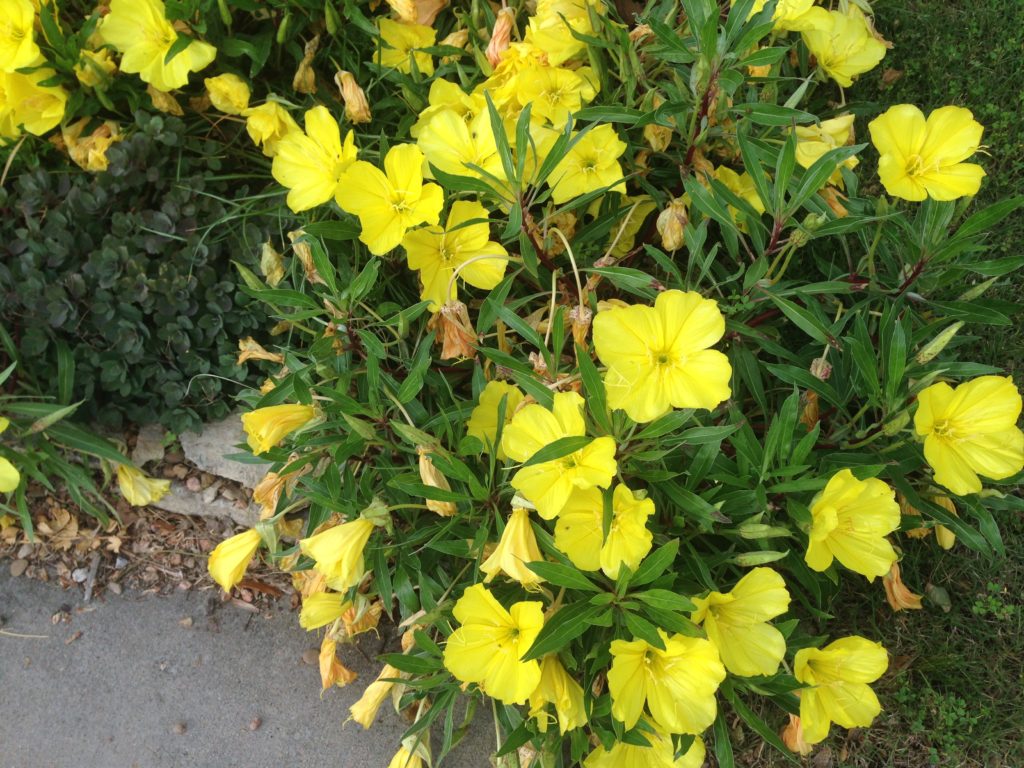 Happy Tails, Happy Trails
If your dog spends unsupervised time in the yard, you have surely found narrow, hard-packed trails devoid of vegetation. These are a dog's version of cattle trails — a safe and quick way to get from A to B. Dogs are creatures of habit, and this one may stem from their wolf ancestors. Pro tip: DO NOT try to change the trail. It is extremely unlikely you will change his walking pattern; this deeply ingrained behavior is stronger than your desire for a perfect lawn. If you plant anything in this path your pup will tromp over it or dig it out of the way. Instead, think about hardscaping problem areas with pavers, gravel, or a charming boardwalk. A friend of mine has four huge Labradors (yes, you read that correctly) and still manages a stunningly beautiful landscape. How? By planting and planning in accordance with their flow of traffic.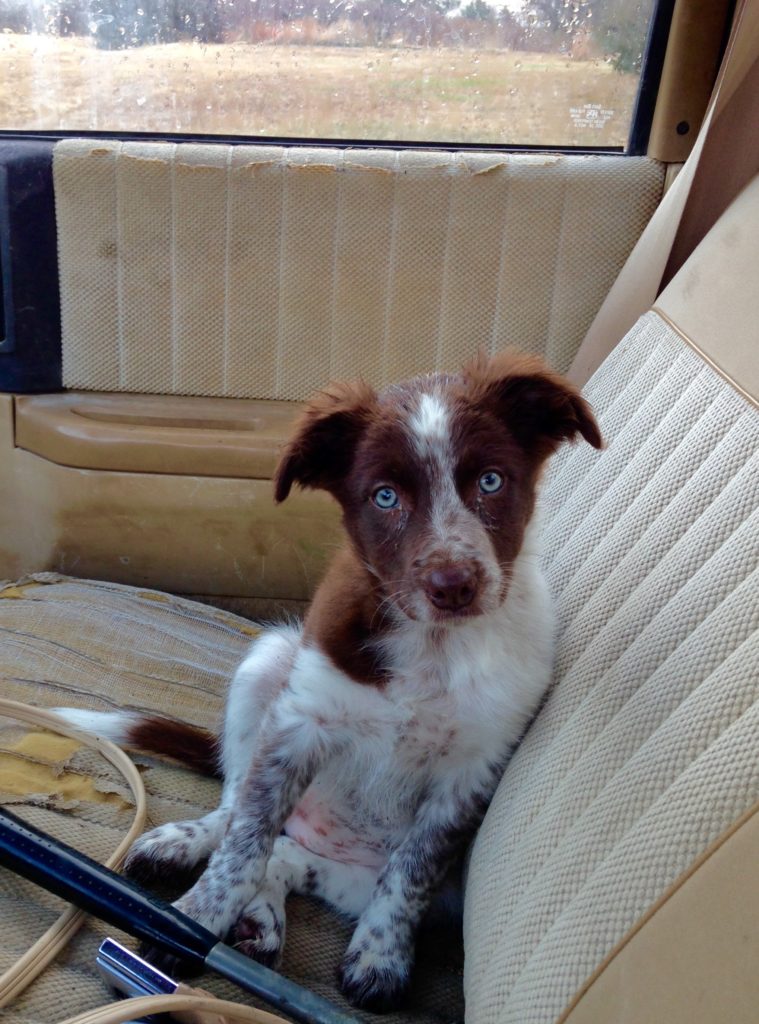 How to Stop the Digging
A once beautiful garden can turn into an ankle-twisting nightmare once your pooch gets the urge to dig. Punishment often won't deter this behavior, as it is almost impossible to catch them in the act. In some cases, this is just a phase of puppyhood and the dog will grow out of it. In others, it signals she is bored and frustrated – time for us humans to get serious about fetch, walks, and training to placate their need for interaction. Lastly, if you notice the holes seem to only show up in summer, it means Fido is just trying to find a spot to stay cool. Dogs will dig in cool, moist areas of soil to create a comfortable spot to lounge. An easy fix for this comes from landscape designer Maureen Gilmer,
"…provide them with a pit of their own where it's more damp and cool than the flower beds. Give them sand to lie in and it won't make mud or stains, and easily falls away from their fur. Keep the area moist and your dog will prefer that spot over all else ."

THE DOG-SCAPED YARD: Creating a Backyard Retreat for You and Your Dog
With some careful planning, your backyard can be an oasis for dogs and people alike. If you are needing a little help planning out your garden space, please call us to set up a landscape consultation. If you would like to get Fido out of the yard for a while, visit the Arboretum grounds for a long walk in the prairie. Be sure to have your pup on a leash and to clean up after her! Our grounds are open dawn to dusk, 365 days per year.