It looks like winter is settling in as the forecast seems to be turning colder in the coming days. It is a perfect time to reflect on the past year in the garden. 
It has been a tough year to grow just about everything, due to the monsoon rains in spring followed by the desert dry months of summer and fall.  In spite of the high and lows, wet and dry, there are a handful of plants that stood out in the landscape – plants that flourished rather than floundered. 
Amsonia hubrichtii 'Butterscotch'
A favorite plant of mine has been Amsonia.  I like just about all of them including, 'Sting Theory', 'Storm Cloud', 'Blue Ice',  Amsonia illustris and Amsonia hubrichtii.  However, I have really enjoyed the cultivar, Amsonia hubrichtii 'Butterscotch'.  It has narrow leaves that don't turn brown on the ends.  The pale blue flower clusters in the spring are a perfect topper to these sturdy plants.  The real show is in fall when the entire plants turns a golden orangish-brown.  The plants will get fuller over time with more and more wands of clean attractive foliage.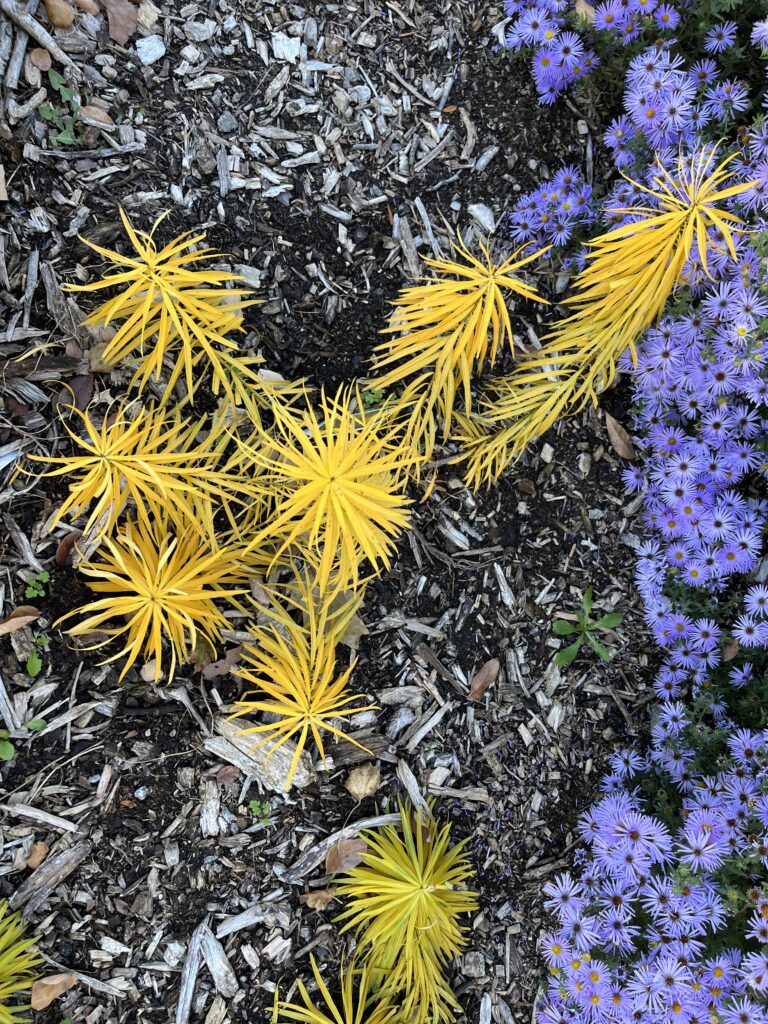 Aster oblongifolius 'Raydon's Favorite'
We have carried Aster oblongifolius 'Raydon's Favorite' for many years at our plant sales.  It continues to be a "favorite" of many customers and I can see why.  In the late fall, the entire plant is covered with dark lavender blooms that pollinators love.  It extends the bloom time in the garden into late October.  The plants are tidy and don't become leggy like some of the New England asters with their dry leaves on the bottom of the stems.  It does slowly spread but can be divided, shared with your neighbor or planted somewhere else in the garden.  Drought tolerant and tough, it is a plant I have come to admire. 
Scutellaria resinosa 'Smoky Hills'
One of Katie's top performers in her home garden has been Scutellaria resinosa. Resinous skullcap is a compact little beauty of the short grass prairie.  The bright blue/purple flowers in summer stand out in the front of a dry sunny border.  It is drought tolerant, durable, and unique.  The neat little mounds with mouse ear grey-green leaves are charming.  It needs well-drained soil.  Plant them with Perky Sue, evening primrose or prairie zinnia.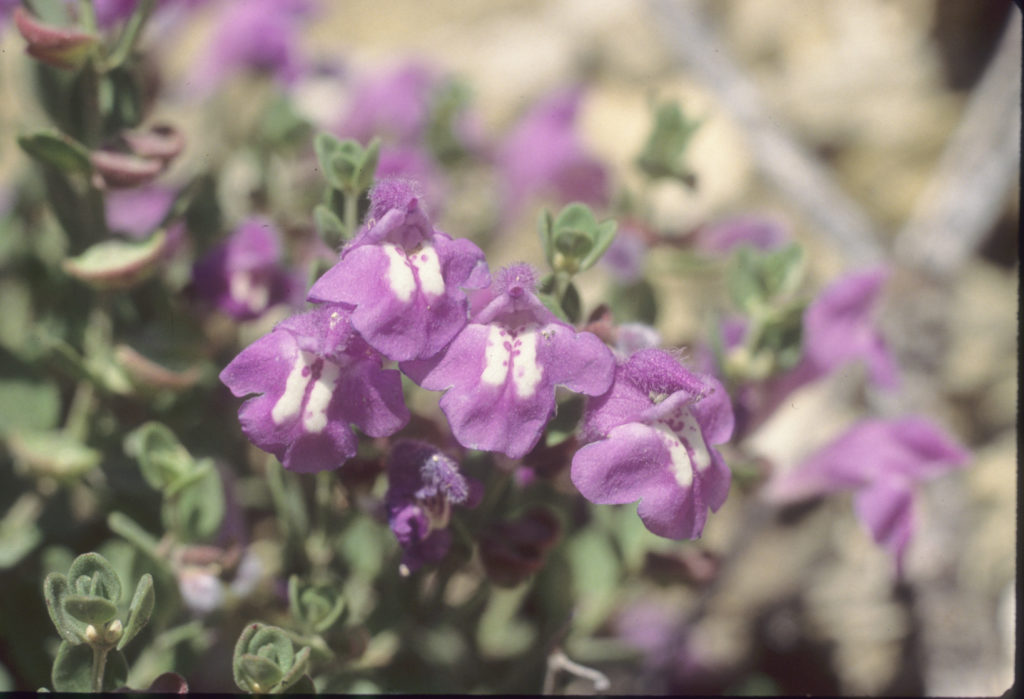 Schizachyrium scoparium 'Twilight Zone'
I have really come to appreciate grasses in the garden.  The movement and texture in the garden is nice especially through the winter. There is so much diversity and heights of grasses to mix and match in your landscape.  A beautiful little bluestem that has performed well for us has been Schizachyrium scoparium 'Twilight Zone'.  This is not your typical little bluestem.  It displays beautiful steely-blue foliage with flower spikes of varying purple shades. It seems to be constantly changing through the seasons, slowly shifting to bright purple during autumn.  It is a taller grass that will grow 4 to 5 feet in height and reach a spread of about 2 to 3 feet.  The beautiful foliage will transition to reddish-orange in the fall.  As you know, little bluestems are favorite overwintering homes for insects and pollinators.  The seeds are winter foods for a many types of birds.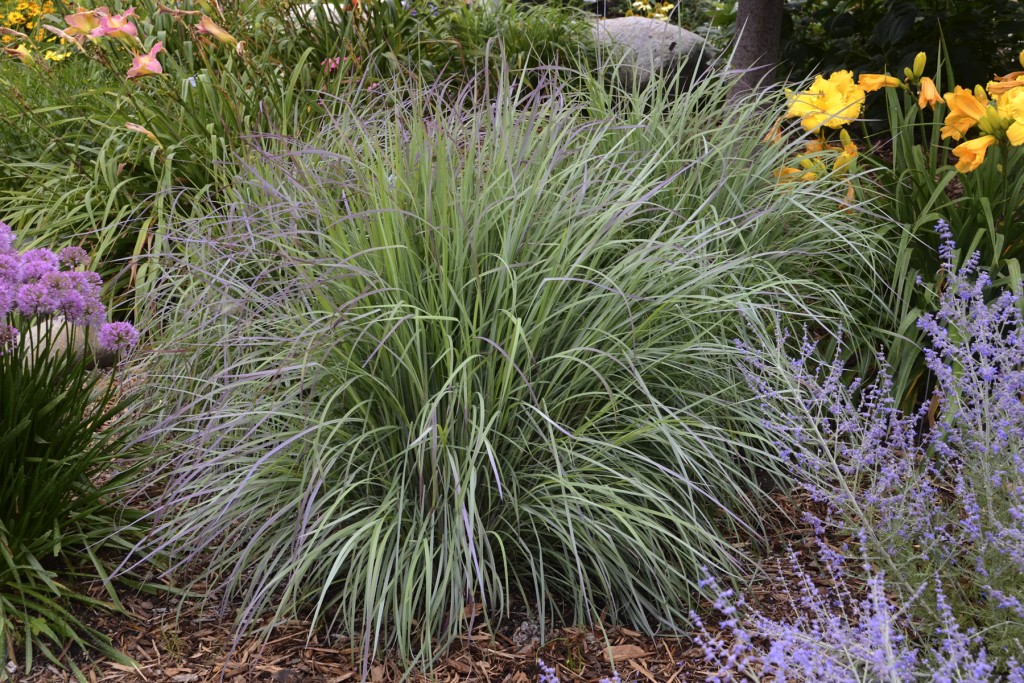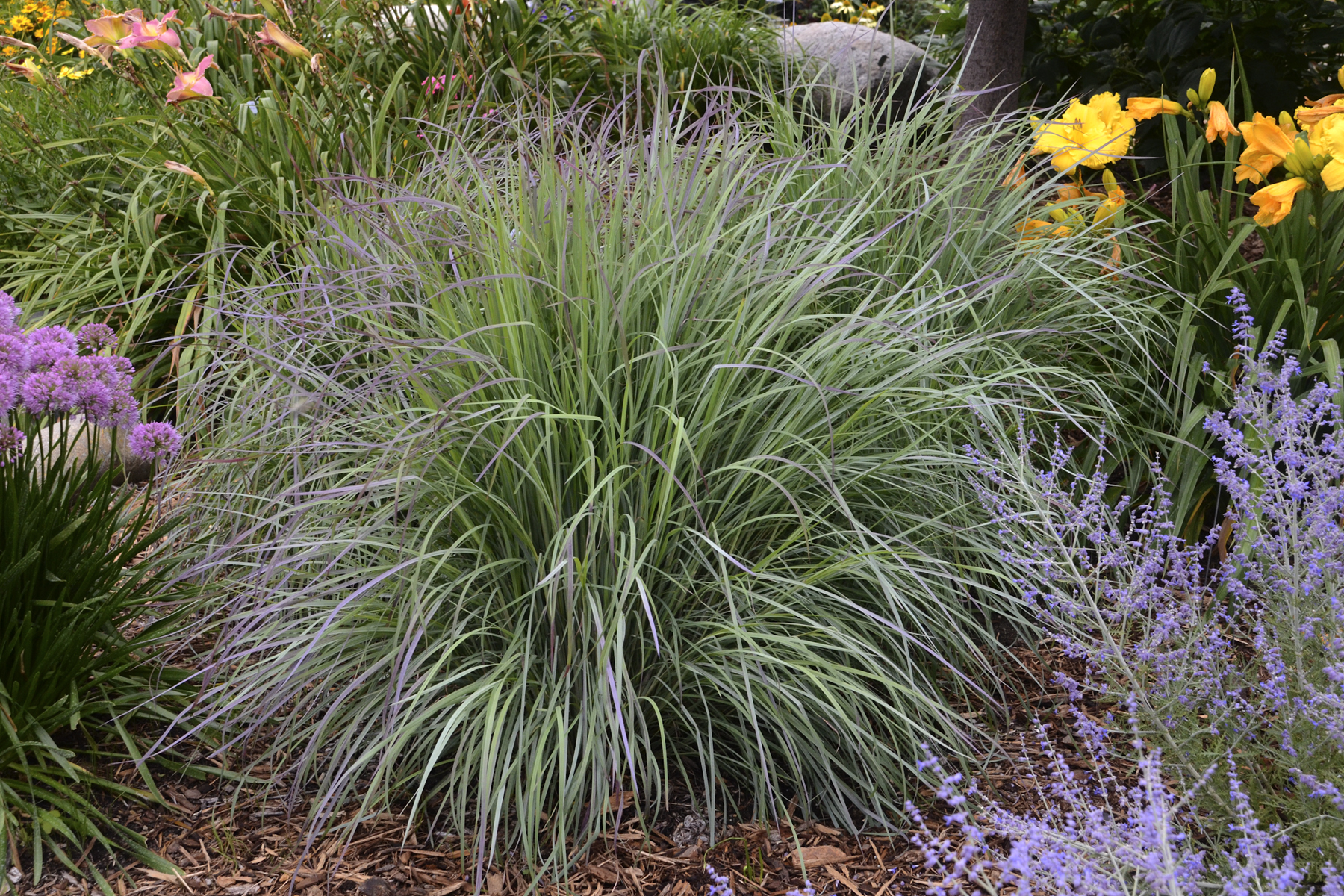 Diervilla lonicera x 'Kodiak Orange'
This spring I needed some shrubs to go around the deck in my backyard.  I planted a Viburnum 'Blue Muffin' along with a cross-pollinators Viburnum 'Little Joe' to make sure they produced fruit.  There was a silky dogwood called 'Red Rover' along with a native bush honeysuckle Diervilla lonicera 'Kodiak Orange'.  I have been impressed with the honeysuckle.  It never wilted compared to the viburnum and dogwood.  It developed tiny yellow honeysuckle-like flowers throughout the summer that attracted butterflies and other pollinators.  The orange-green leaves have turned yellow-orange this fall which is a bonus.  It is quite adaptable to dry soil once established.  My yard is quite shady except mid-afternoon and they thrived.  There are many non-native and invasive honeysuckles including Morrow's honeysuckle, Tatarian honeysuckle, Amur honeysuckle, and Japanese honeysuckle (Lonicera spp.).  Although somewhat similar in appearance Diervilla are native and not invasive.  One thing I have learned about invasive honeysuckles is that they have hollow stems.  Native honeysuckles have solid stems.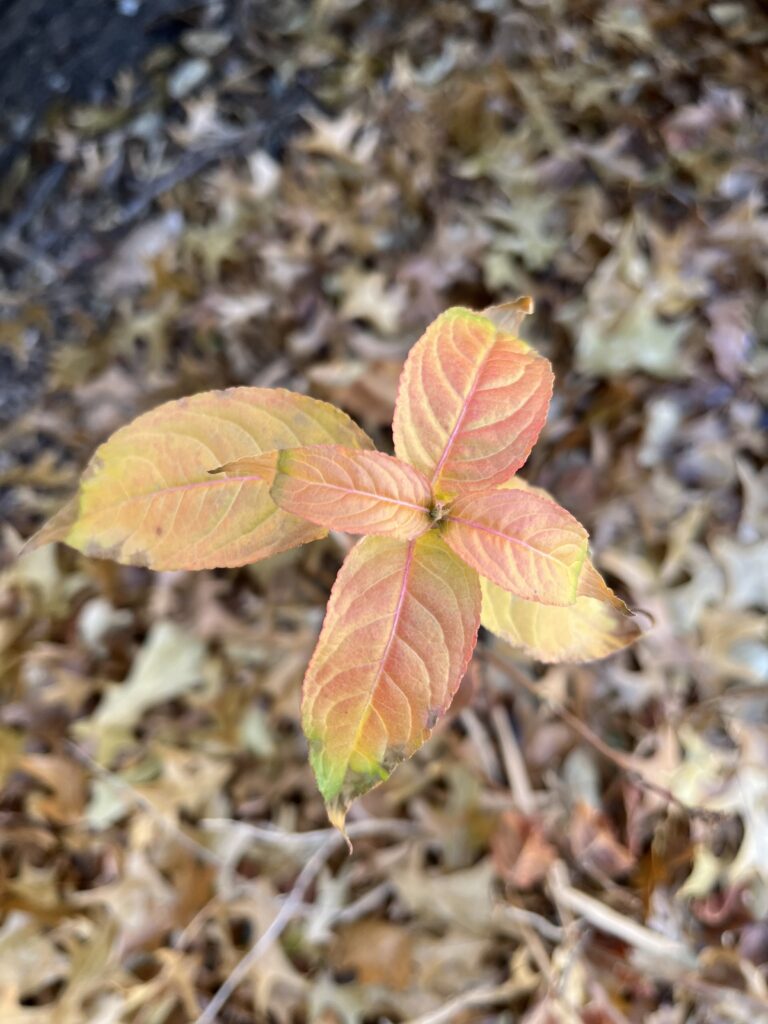 I hope you have been able to think back through this year and reminisce about your garden successes. We often put so much time and effort into our gardens that we don't step back and take in the scenery. Also, remember that a beautiful landscape that we enjoy has ties to ecology, creating habitat and helping wildlife too.