Prairie gardens can sometimes be seen as messy. I have heard it many times while discussing garden plans with Arboretum members. They don't want it to look too wild. This is a very natural tendency; humans like order, we like patterns, we don't like chaos. But it is evident by the decline of bird, amphibian, and pollinator species that our desire for the tamed, picture-perfect lawn is ecologically unreasonable.
"What is good in terms of ecological function is often disorderly, and what is neat and tidy is often not sustainable."

– Planting in a Post Wild World, 2015
Joan Nassauer of the University of Michigan does some excellent writing, thinking and teaching on the idea that humans will respond better to ecologically friendly landscapes if they look intentional, framed, and well managed. I think the first and easiest way to achieve this for beginner prairie gardeners is to carefully manage plant height. Choosing short plants preserves sight lines, scales down the planting, and helps the viewers of your landscape more feel comfortable, less hemmed in by foliage. Here are some of our favorites!
Petite Garden Performers
Hymenoxys scaposa (prairie sunshine)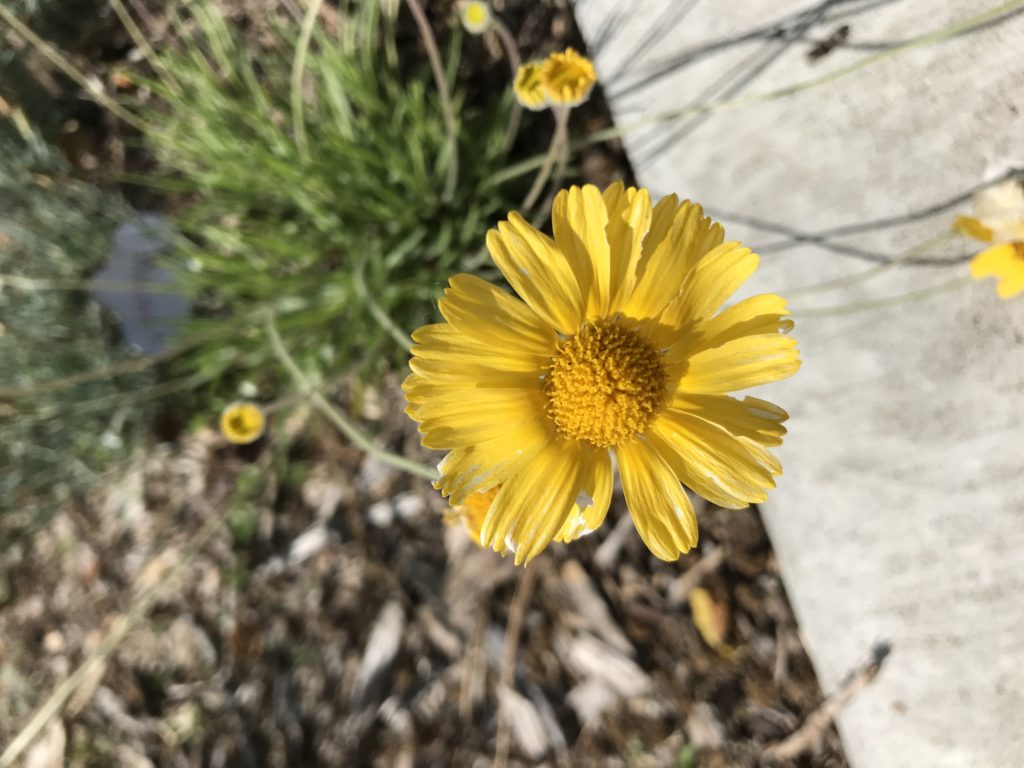 Hymenoxys has become a new favorite landscape plant for me. Perfect near sidewalks and in tight spots. It is a tiny little powerhouse of bloom if you keep it in full sun. Beware of planting it in a wet spot; soggy soil shortens its lifespan.
Scuttelaria resinosa (skullcap)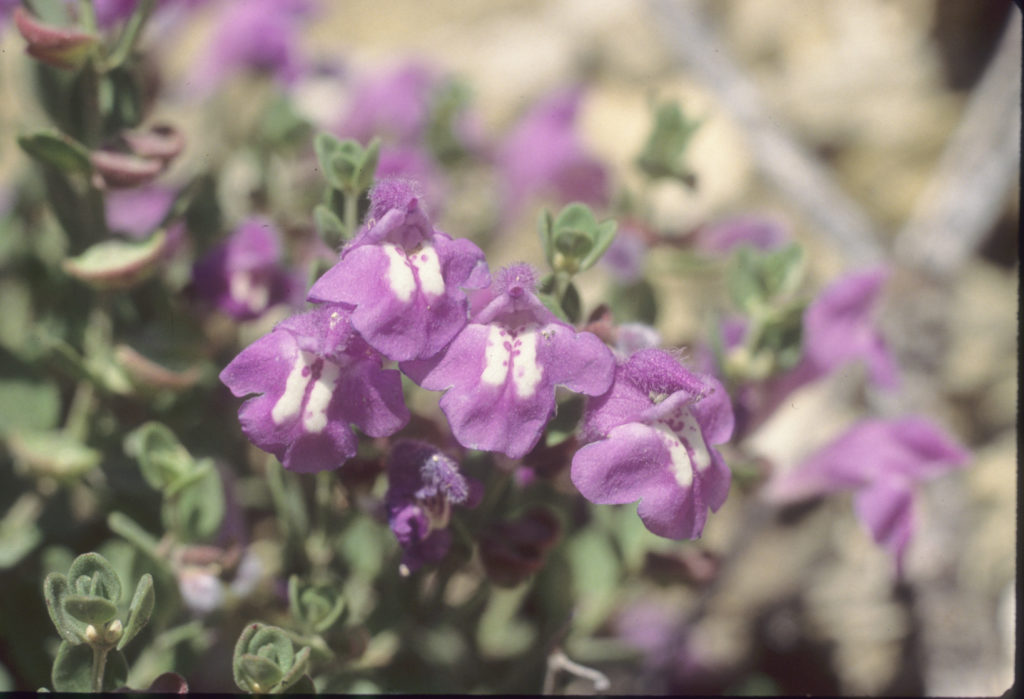 This plant makes a short, rounded clump of purple-blue flowers. It thrives in dry, poor soil and isn't as aggressive as other mint family plants. As a bonus, it also has some interesting medicinal benefits.
Amsonia 'Blue Ice'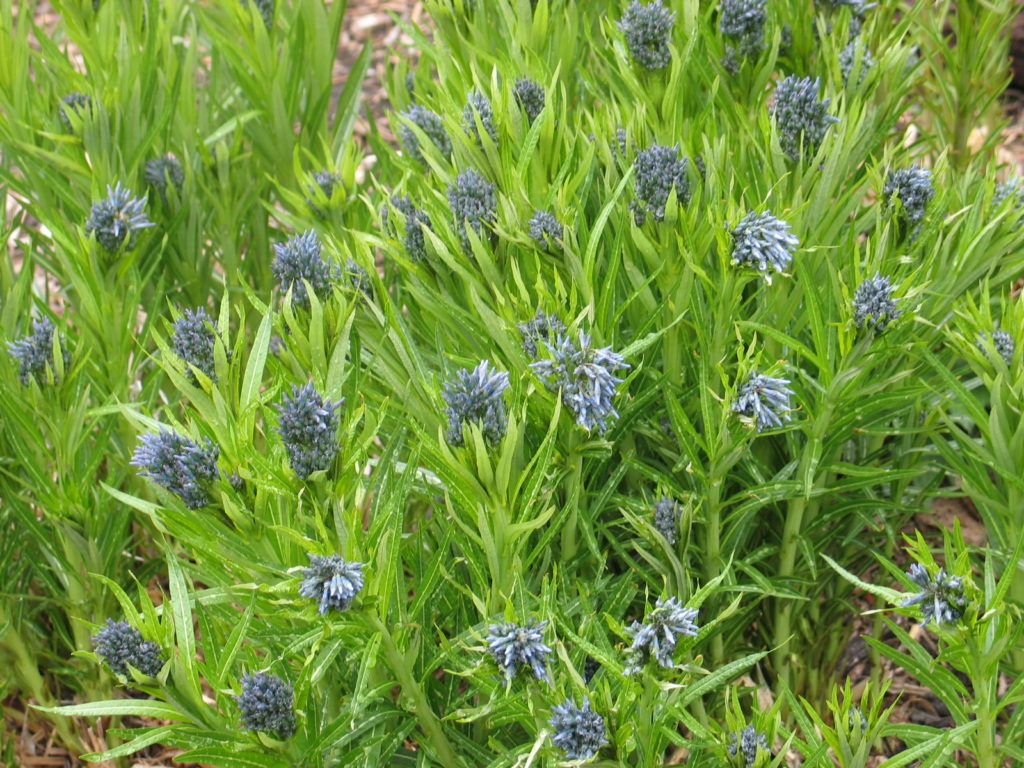 Amsonia 'Blue Ice' offers all the great qualities of Amsonia – colorful fall foliage, blue spring blooms – but stays under 18 inches. Wonderful as a filler plant for any gaps in the garden.
Oenothera macrocarpa (Missouri evening primrose)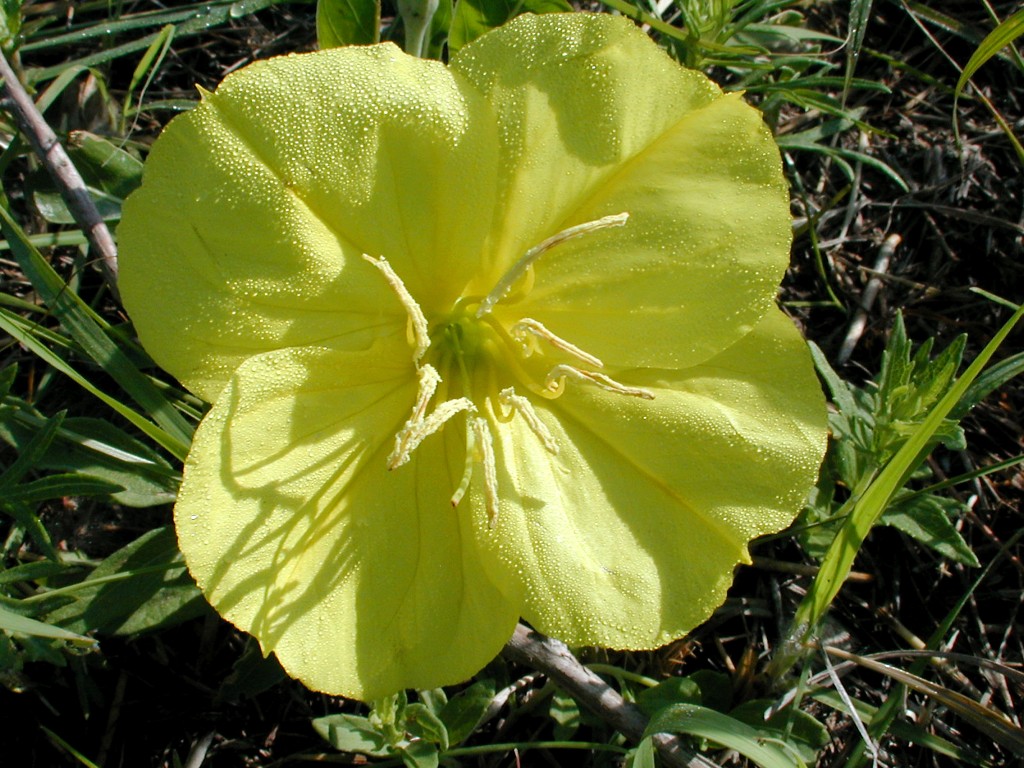 Missouri evening primrose is an underused landscape plant. Less than a foot tall, this spring stunner is great around sidewalks or trailing ever-so-slightly off rock edging. The blooms are large and eye catching early in the season.
Sporobolus heterolepis (prairie dropseed)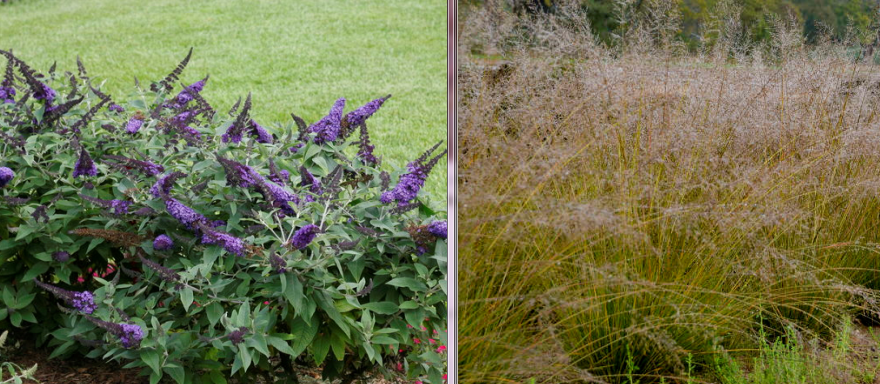 Last but not least, prairie dropseed is a short prairie grass that can be used to blend different colors and species together. Because grass acts as a unifying element it helps to lead the eye from one area to another.
All these plants will be available at our spring FloraKansas Native Plant Festival. Staff members will be there to help you choose the best plants for your space. We can make recommendations for a beautiful, ecologically friendly landscape.